HoYoverse and the Honkai Impact 3rd team have announced that the action game will receive an update to v5.7 Song of Perdition on 19th May 2022. This update will bring two new characters first being the strongest psychic MANTIS, Aponia and the second will be the epitome of the Previous Era culture, Eden. Besides, the secret hidden in the recesses of Elysian Realm will be revealed, and the two plot threads of it will eventually intersect in the upcoming storyline. New events, new outfits and rich in-game bonuses will also come along with the update!
Aponia, who made her stunning debut not long ago, will bring in the destined trial for sinners in the new version with Disciplinary Perdition, an S-rank BIO-type battlesuit, dealing Lightning DMG with a Chakram. When facing the strongest psychic MANTIS, people found not only holiness in Aponia but also the pressure – her shining eyes always stay half-closed, perhaps to better perceive the so-called "strings of destiny". The outfit of Aponia features a veil and thorns, a figure holding gems on skirt hemlines, and texture like dazzling butterfly wings, adding to herself a holy and mesmerizing appearance. On the battlefield, she can inflict multiple rounds of lightning strikes on enemies nearby, and unleash her Inhibitor's Adjudication to make herself airborne, raining down the unstoppable discipline trial from above!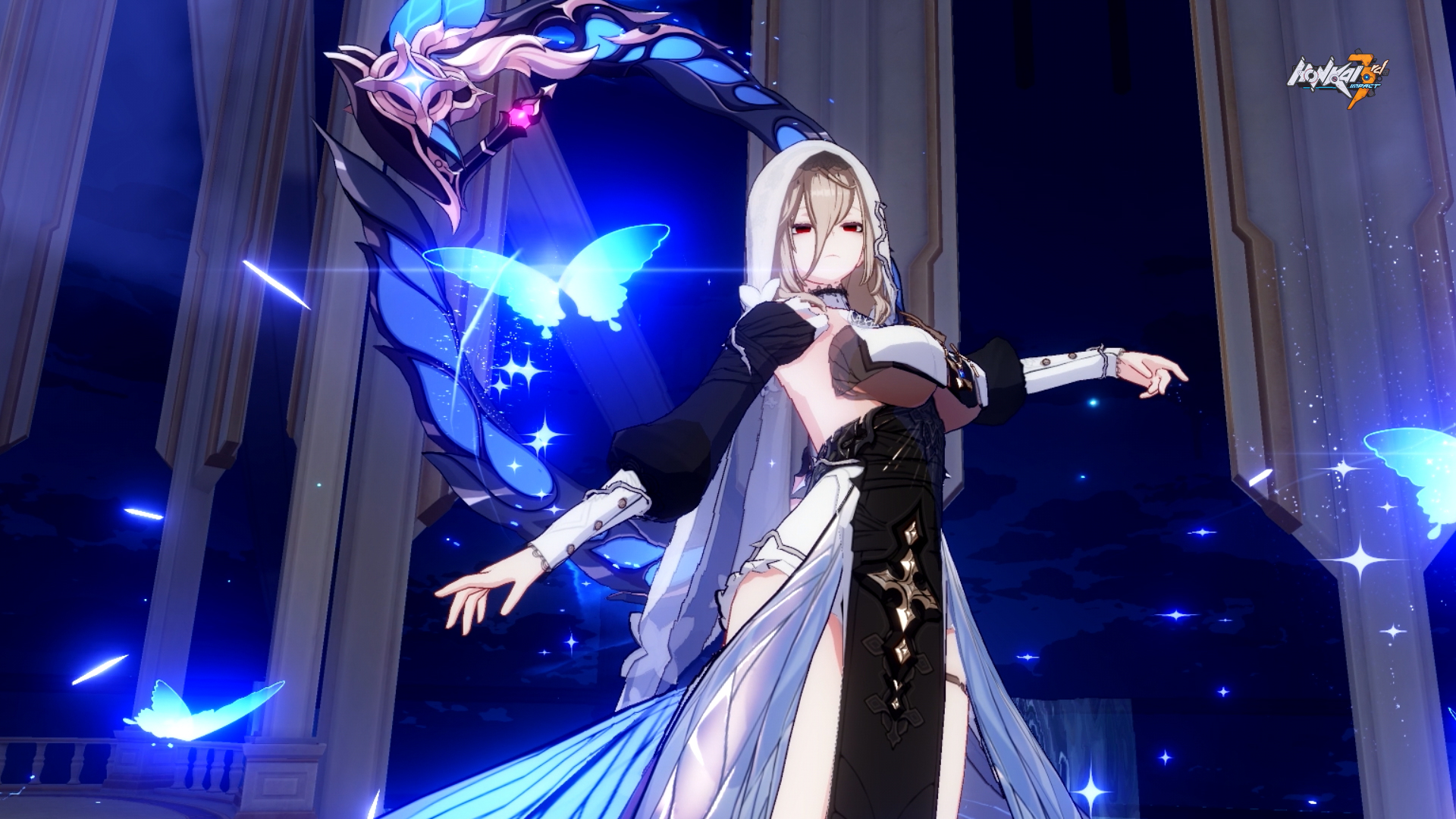 Together with Aponia, Golden Diva: Eden, will show herself as well. As a musician from the Previous Era, and an IMG-type ranged SP battlesuit that deals Lightning DMG, her fighting style is so mature and skilful that she supports allies while gracefully playing splendid music with the harp on the battlefield. The beautiful melody she performs shall also be her final shot.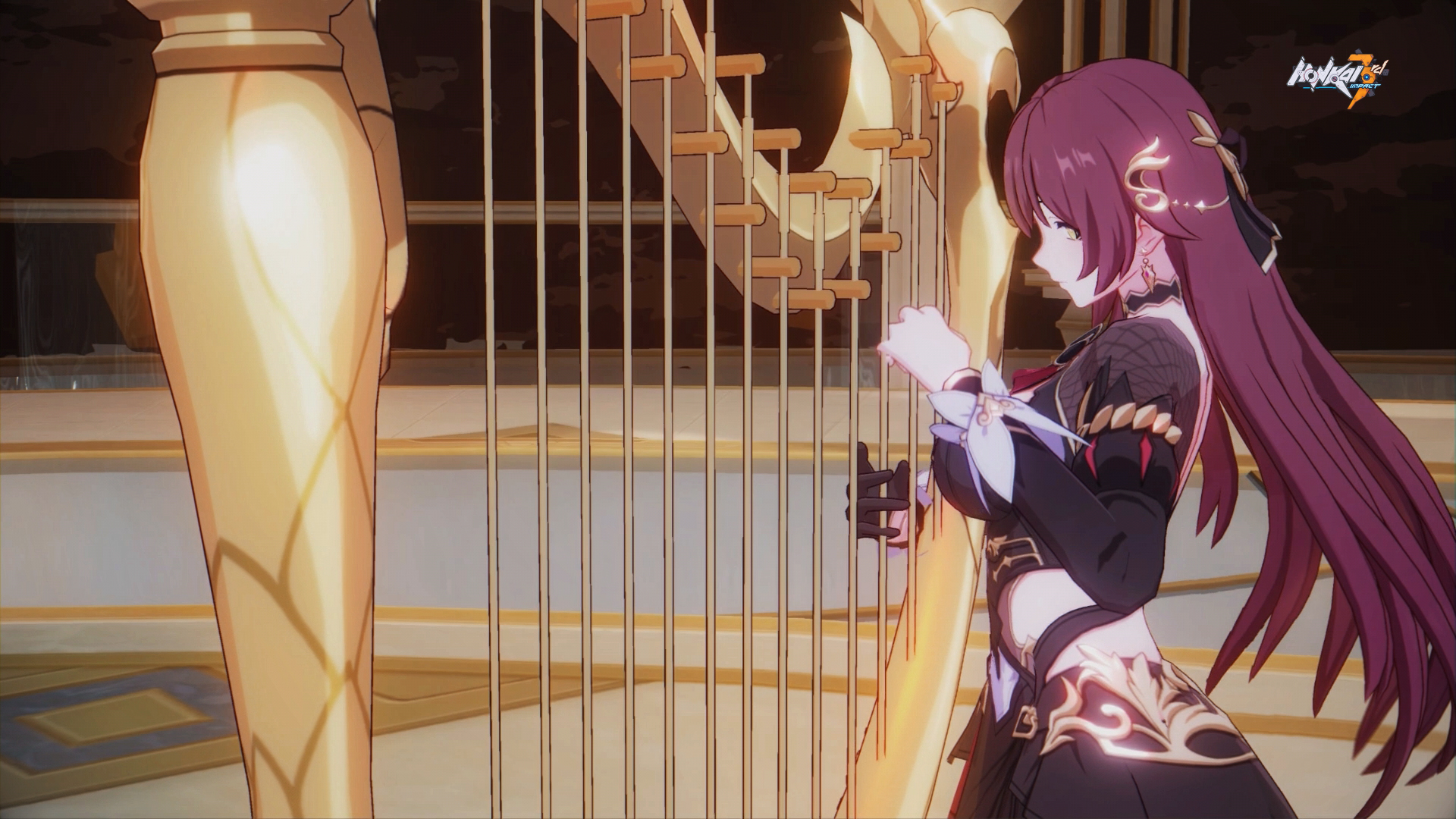 The storyline in v5.7 will focus on Elysia and The Thirteen Flame-Chasers, and there will be a new Open World of Elysium Everlasting in the new story chapter. Captains will be able to select between two modes of exploration, Story Mode or Map Exploration Mode, thus side stories will no longer interrupt the immersive in-game experience.
Additionally, the theme event, Shattered Dimensions will open in the new version. By participating in the event, and defeating the Latent Hunter, players can gain rich rewards for free, including Bright Knight: Excelsis' outfit Gale Hunter, Golden Diva Fragments and Crystals! Spend Bonuses will also be available in Felistore, where players can draw Supply drops and purchase relevant bundles to obtain Reverist Calico's new outfit Spectral Claws!
Honkai Impact 3rd v5.7 Song of Perdition will be released on iOS, Android, and PC on 19 May 2022.