Enticing fans from all around the world, publisher Bandai Namco Entertainment and developer CyberConnect2 yet again release another gameplay introduction trailer for Dragon Ball Z: Kakarot.
Featuring more on the support battle characters such as Krillin with his abilities to help Goku in blinding enemies around and Yamcha's Spirit Ball homing in on the enemy. They are also able to join in on the battle to give a flurry of powerful blow combos or launch a rain of Ki blast depending on your play-style.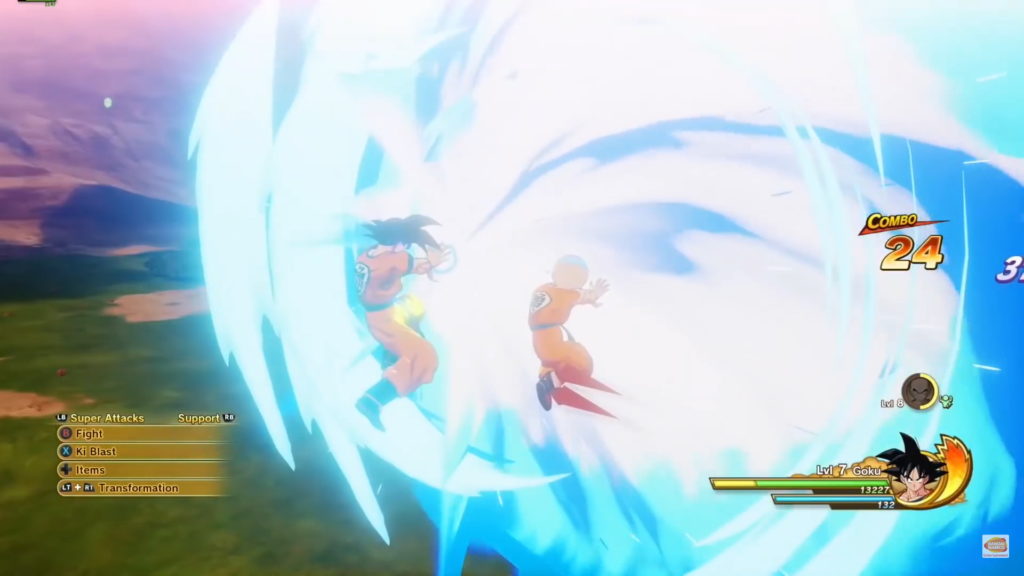 Playable characters will be playable on both battle and exploration as well which was previously announced back in our previous coverage such as Vegeta, Piccolo, and Gohan. This include's hunting, eating, fishing, doing some subquests that can only be triggered by certain characters, interacting with NPC's or just simply flying around the world.
Dragon Ball Z: Kakarot will be launching epic moments this coming 17th January 2020 on PlayStation 4, Xbox One, PC via Steam.