Vegeta, Piccolo, and Gohan are joining DRAGON BALL Z: KAKAROT and with that more good news comes with the reveal of the Majin Buu Saga and the confirmed release date from BANDAI NAMCO Entertainment Asia as the game will be releasing on 17th January 2020 for the PlayStation 4, Xbox One, PC (STEAM).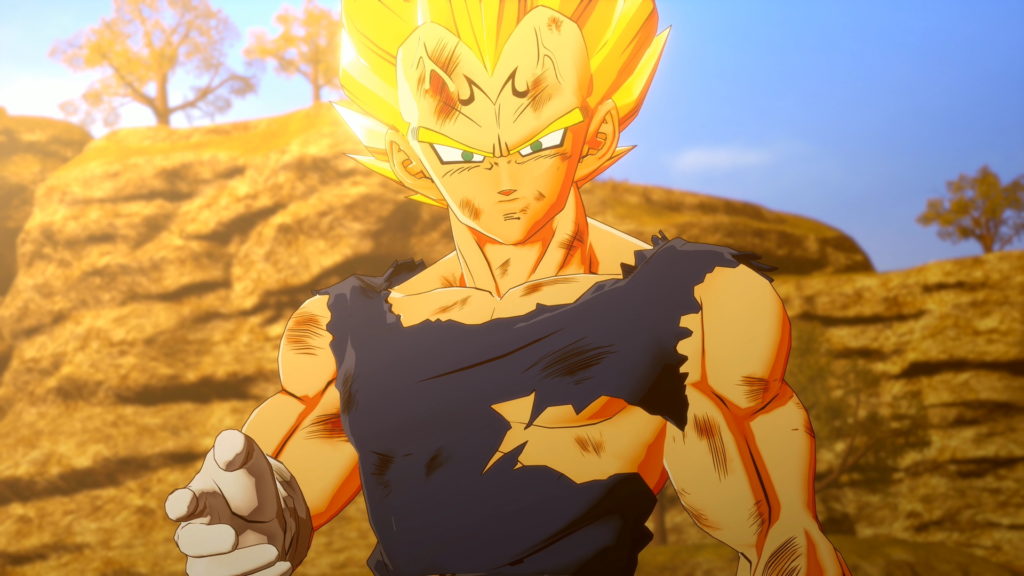 An action RPG where you get to play as Son Goku (KAKAROT) in the world of Dragon Ball Z! The very first Dragon Ball gameplay consisting of exact moments from the original anime series and never seen before scenes with beautifully animated graphic from Dragon Ball Z! Don't miss this experience and immerse yourself into the gameplay! Check out the new cinematic and gameplay trailer below, hinting a few Majin Buu Saga moments:
Comes with added spirit bomb bonuses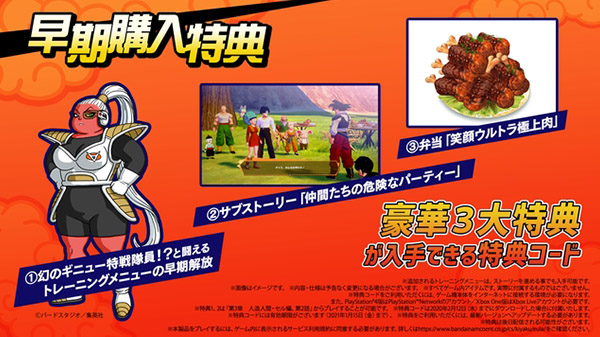 Enjoy up to 3 luxurious Early Purchase Bonuses such as per the following:
Early access to training menu in the Capsule Corporation's training room against the newly designed by Akira Toriyama, a former member of the Ginyu Force named Bonyu. A female warrior and head of scouting when Ginyu Force firstly formed, she left the group because she detests "those poses".
Toriyama Original Setting Sub Quest – Early Unlock, where Goku's friend throws him a party in order to celebrate his return from planet Yardrat, which was not depicted in the original works.
Cooking Item "Smiling Ultra Mega Roast"- Increase your stat's by eating it. Allowing you to have an early advantage in the early parts of the game.

Did someone said food??
The Standard Edition of the game is priced at $59.99/ 250.25MYR while the Deluxe Edition is priced at $84.99/ 354.54 MYR coming with the base game, Season Pass, an item called the Tao Pai Pai Pillar for additional in-game benefits, and music packs offering over 11 additional songs.
Lastly, the Collector's Edition is priced at 199.99/ 834.26 MYR and comes with the base game, a collectible SteelBook casing, hardcover art book, and an exclusive figurine of Goku and Gohan. Image as per below: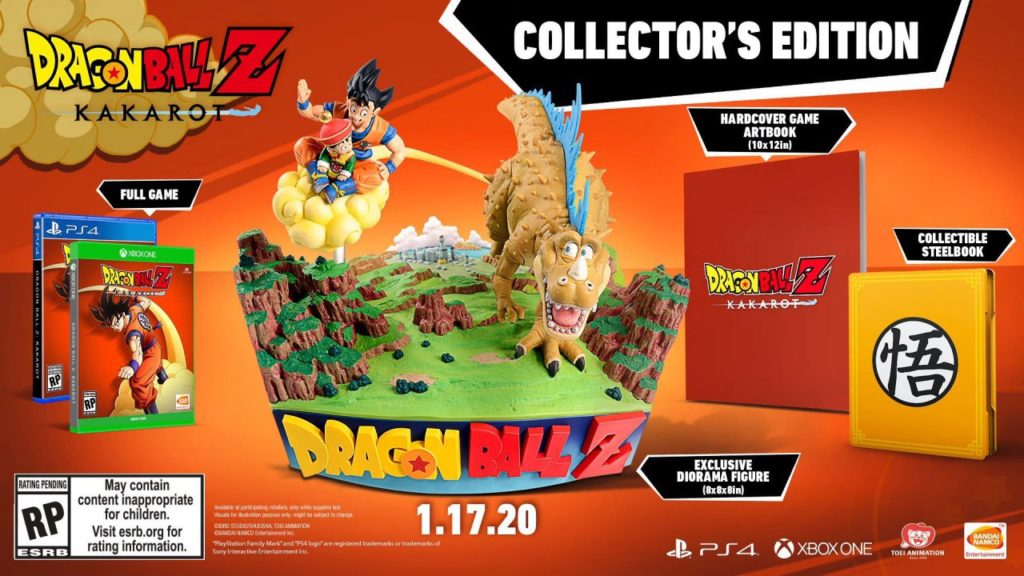 Dragon Ball Z: Kakarot will be launching epic moments this coming 17th January 2020 on PlayStation 4, Xbox One, PC via Steam.
Gameplay demo from TGS 2019 below, courtesy of Geek Culture: