Dark Crypt by Daisy Game, is a turn-based puzzler with a horror theme. Sneak through an old crypt where an ancient evil slumbers. Its shadow is corrupting the tomb and the once buried bodies now haunt the halls. This evil must be sealed at all cost!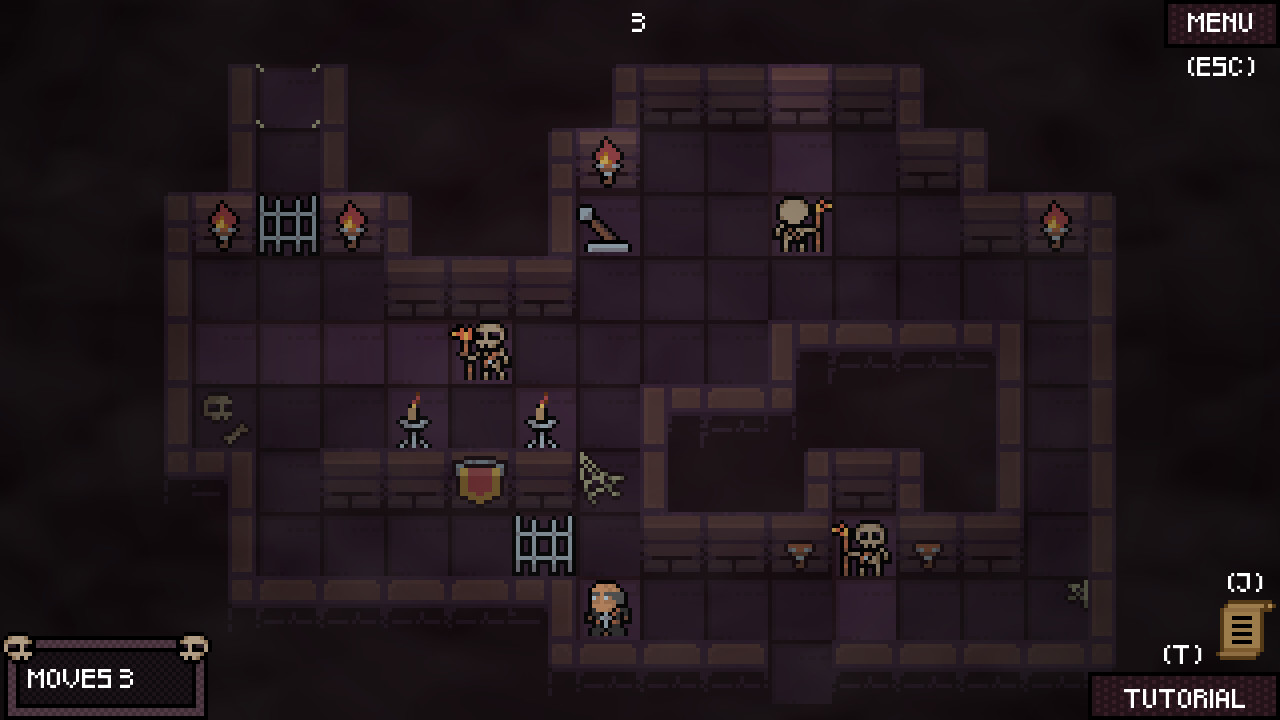 Gameplay
The goal of each level is to reach an exit. You must plan your moves so you don't get spotted by the undead guards of the crypt or worse yet, end up stepping on spike traps. As if that wasn't enough, you will also run into gates that need to be opened by a lever or locked doors that require a key. Thankfully, you've got an ace up your sleeve, the ability to teleport!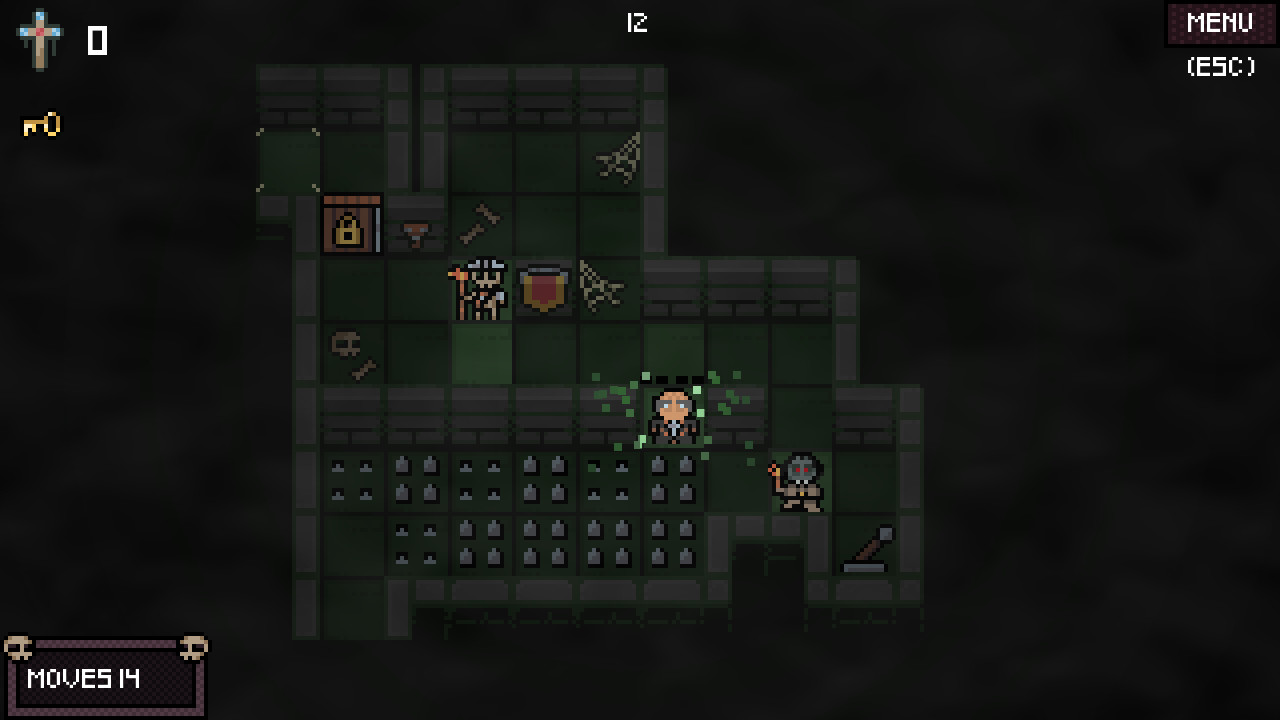 Story
The prophecy speaks of an ancient evil that slumbers within a crypt. It foretells its awakening which will lead to our world being consumed by its dark shadow. Your brothers at the monastery dismiss it as a pagan heresy, however, you know better than that.
The world's fate rests on your shoulders. It's up to you to find the slumbering evil and seal it before it awakens. Can you save our world?
Features
60 challenging levels
Boss puzzles
Infinite undo
Skeletons, Vampires, Spikes and more!
Retro-rendition of chill-inducing classical music