A classic remake to the smartphone game of the same name Cytus, with the addition of over 200 songs for the Nintendo Switch. Cytus α [Alpha] has been announced by publisher Flyhigh Works and will feature a variety of old songs and newly collaborated tracks and more. There will be online leaderboards to compare scores with others and a Data System to learn more about its lore.
Pre-order bonuses have begun in Yodobashi and Amazon Japan for the first print bonus pictured below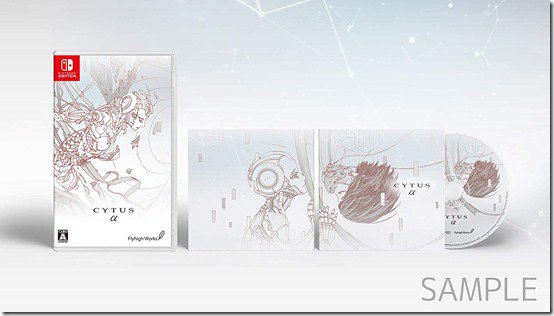 Soundtracks in this bonus will be different than the game's OST which contains music from chapter Omega and more.
This game will pull your heartstrings and release on April 25, 2019, in Japan.