Survios, and MGM Interactive Inc, confirm the return of CREED: RISE TO GLORY with CREED: RISE TO GLORY – CHAMPIONSHIP EDITION. In connection with the nationwide theatrical release of CREED III debuting March 3rd, 2023, CHAMPIONSHIP EDITION will feature new characters, costumes, and locations based on the film.
The exciting remaster arrives on the PlayStation VR2 (PSVR2) on April 4th, with standard and deluxe editions available now for pre-order on the PlayStation Store. Priced at $39.99 Standard Edition, $49.99 Deluxe Edition, PlayStation Plus users will also receive a limited-time exclusive, specialty Adonis Creed costume along with a 10% discount on pre-orders. Owners of the original PSVR game can upgrade to the enhanced and expanded PS VR2 version for $19.99 (Standard Edition) or $29.99 (Deluxe Edition). In addition, CREED: RISE TO GLORY – CHAMPIONSHIP EDITION will also be arriving on Meta Quest 2 on April 4th.
An evolution of the highly successful CREED: RISE TO GLORY VR game, CREED: RISE TO GLORY – CHAMPIONSHIP EDITION brings players back to the ring, this time with a fresh set of gloves. Go toe-to-toe with familiar and unexpected contenders to establish your boxing legacy in a heart-pounding and cinematic experience. You play as Adonis Creed, son of heavyweight champion Apollo Creed, as you train hard in the gym under the tutelage of the legendary Rocky Balboa. As you make your way up the ranks, go "one round at a time" against iconic franchise characters across different arenas to prove that you have what it takes to become a champion.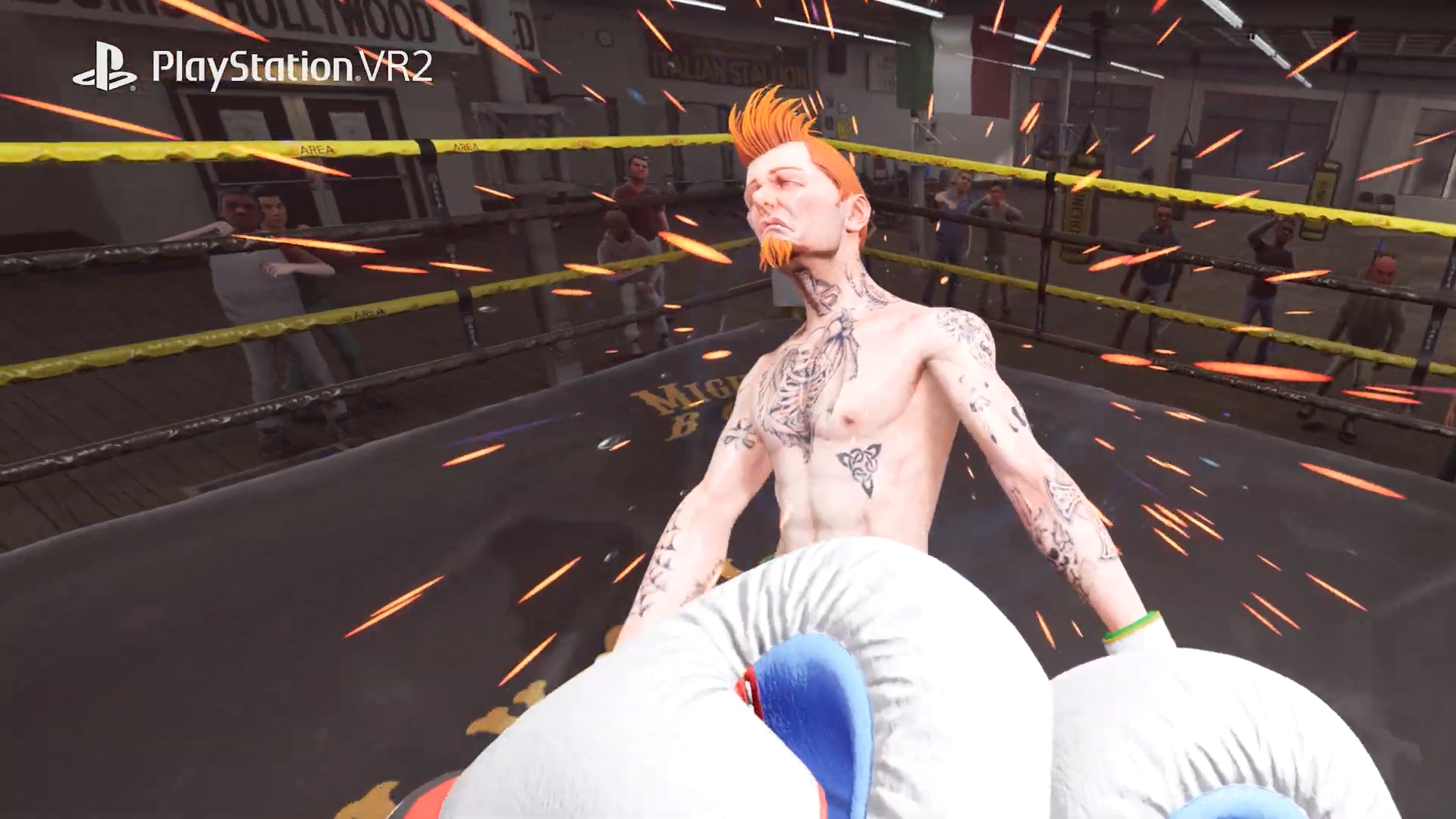 This upcoming release will deliver new technical, performance, and quality-of-life upgrades over the original, utilizing the PlayStation 5 (PS5) and PlayStation VR2 hardware and features to deliver the excitement and challenge of a high-stakes match in the ring
● Enjoy enhanced fidelity with 4K/HDR support
● Foveated rendering ensures the action looks best wherever you're looking
● See more of each match with a 110º field of view
● Engage in more accurate combat with advanced controller tracking
● Feel every punch with impact haptics in your PS VR2 Sense controllers and PS VR2 headset
● Hear Rocky Balboa yelling from the corner thanks to 3D audio powered by PS5's Tempest Audio tech
● Get into each game more quickly than ever with lightning-fast load times
● Take the fight online with cross-platform PvP and optimized matchmaking
Players will experience brand-new game content, modes, and settings to create a more immersive and personalized experience for beginner and seasoned CREED players alike. CHAMPIONSHIP EDITION expands the Creed universe with new story chapters, characters, and locations based on Creed III. More information will be released soon.
CREED: RISE TO GLORY was hugely successful with fans of the franchise and we're looking forward to bringing this new, remastered game, CREED: RISE TO GLORY – CHAMPIONSHIP EDITION to them. The new game will be a great way for audiences to continue to immerse themselves in the story of Adonis Creed, which is sure to capture the imaginations of fans of the first two films and the upcoming 3rd installment.

Robert Marick – Head of MGM Consumer Products