Oh my god finally ! After a very long and almost forgotten wait my NMS Explorer's Edition is finally here *sheds tear*. I was supposed to receive this CE last year before November having already paid the full price back in May itself. Then due to a series of unfortunate event on the seller's (Iam8bit) side , the product's manufacturing and delivery was delayed for a very long time. Nevertheless however, it arrived in my office this afternoon just in time before I go on a Chinese New Year break starting tomorrow ! So yes, I am happy now albeit sulked for quite a few months due to the delay.
This Explorer's Edition can only be purchased via Iam8bit so I had to Pre order it from their UK based store. Well…lets take a good look at one of the 10,000 units only in the world, the No Man's Sky Explorer's Edition .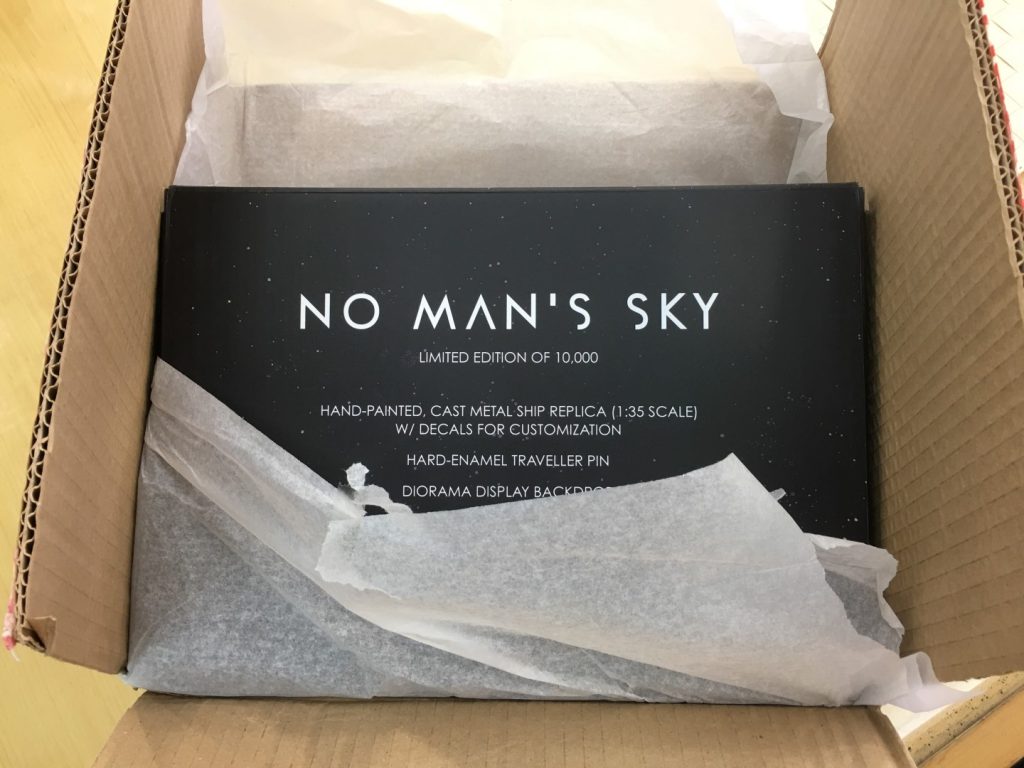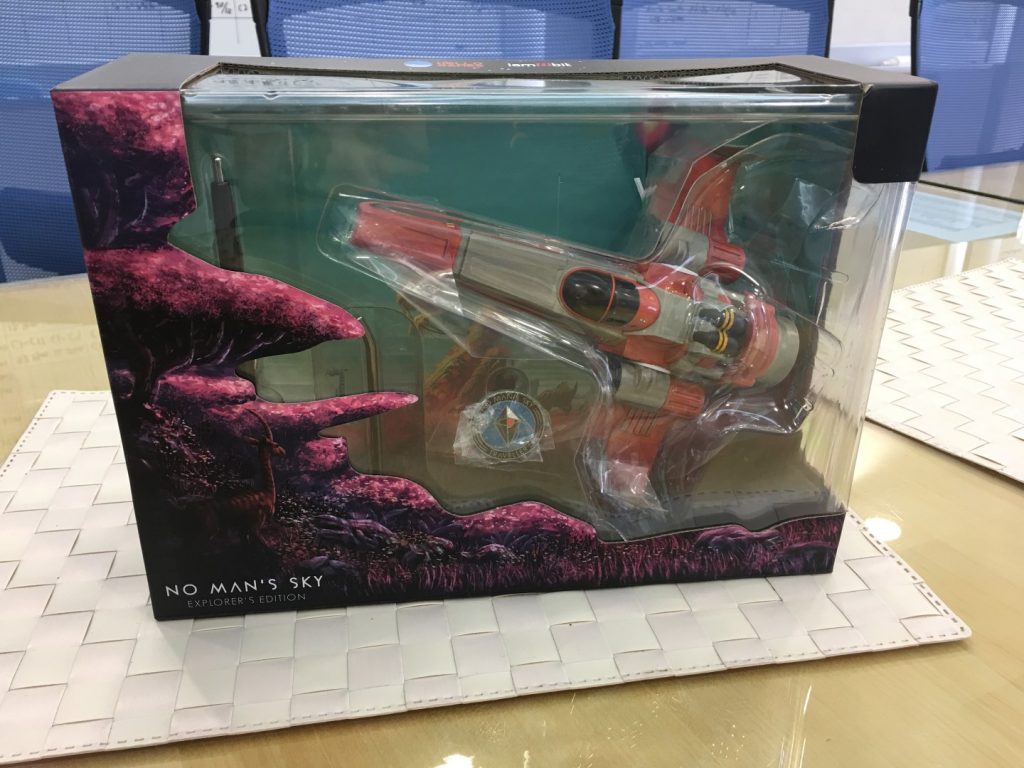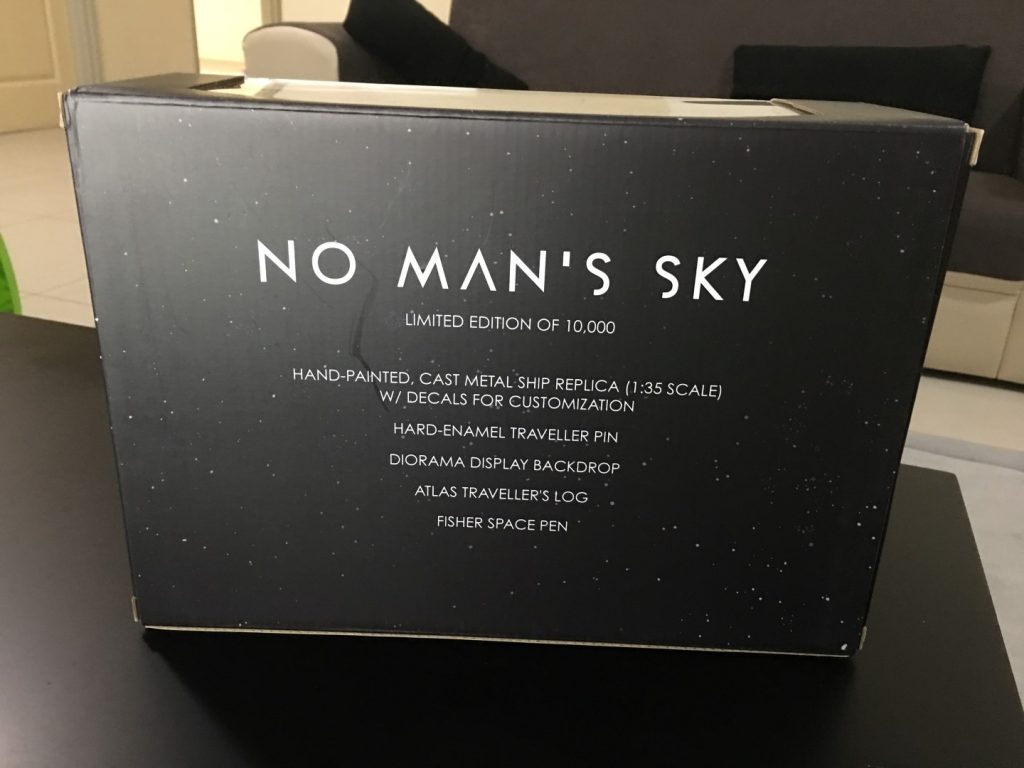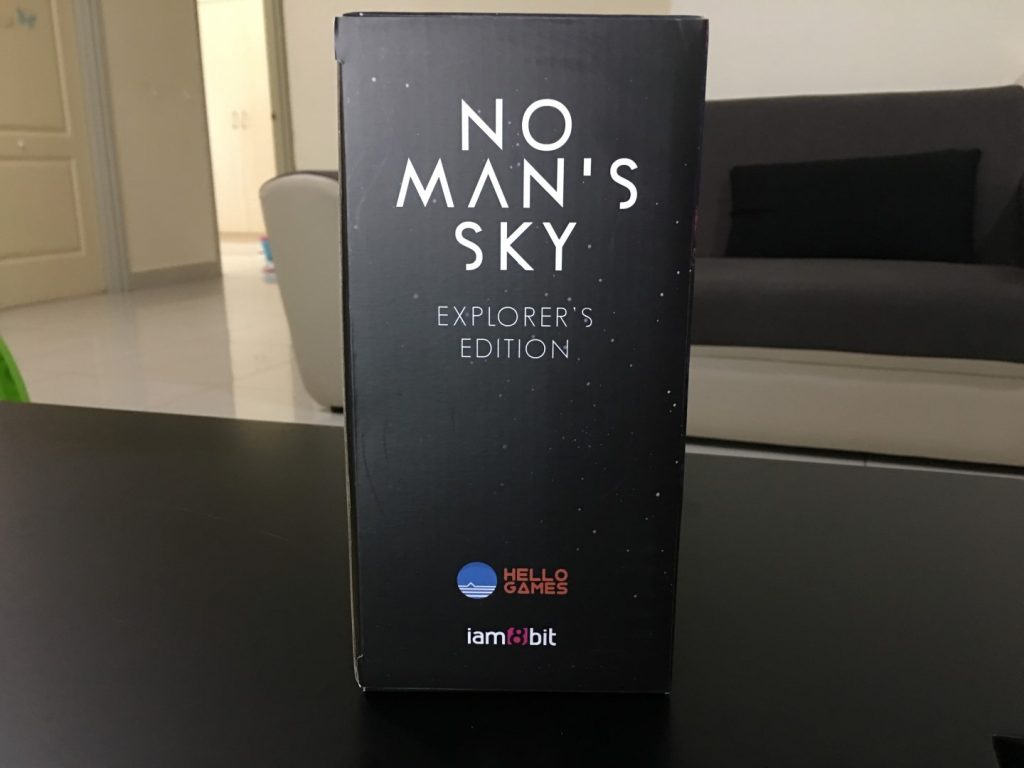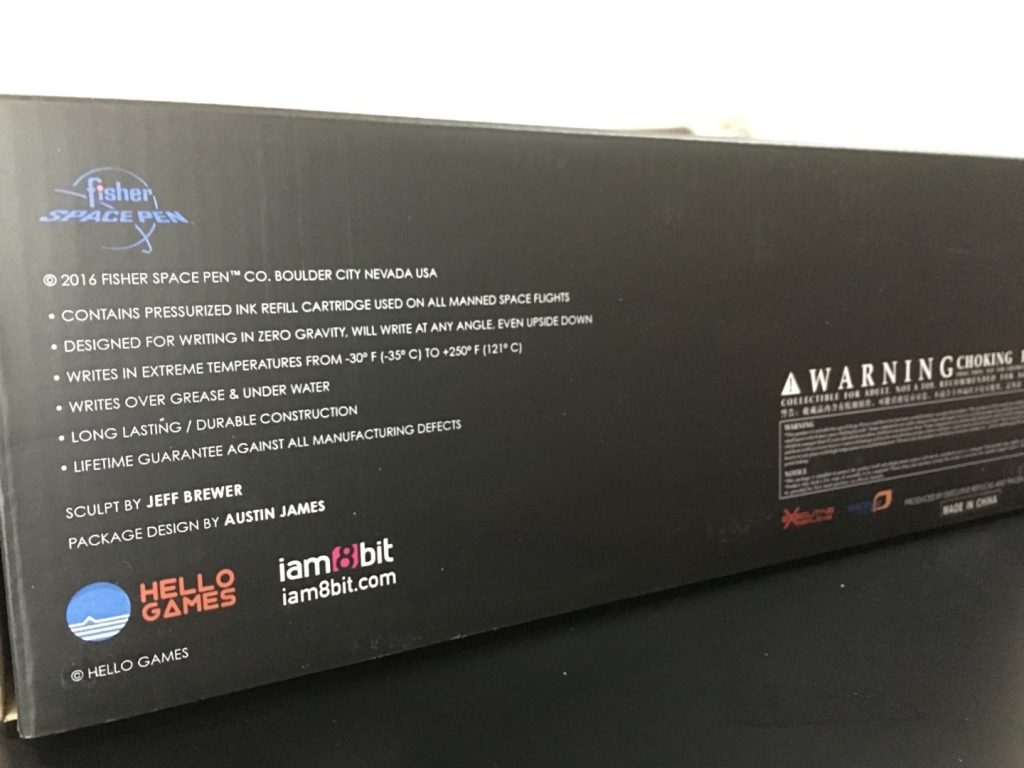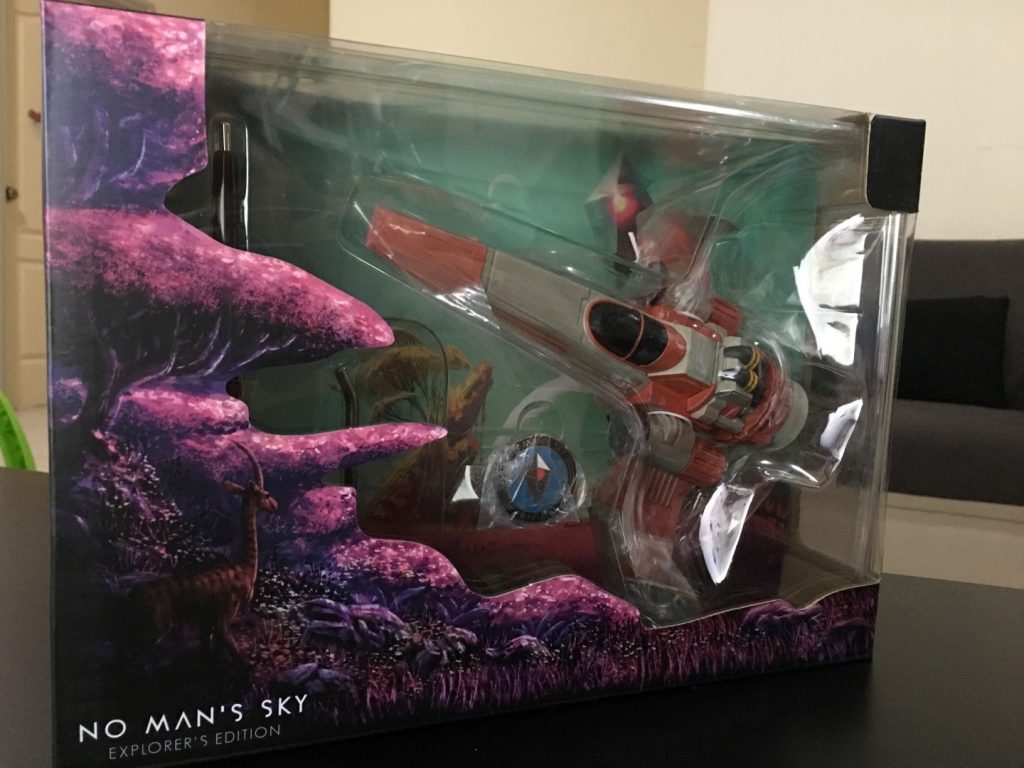 The material of the box is rather ordinary. Kinda disappointing because as a collector's item the packaging box is also very important. Some people may want to resell it out in the future, or some just want to keep it boxed. I was lucky that my package arrived safely, I've read that some poor customer saw his spacecraft wing broken due to insufficient protection to the package. This packaging box is made of standard cardboard material, not the hard type hence offering very little protection to the product. Again, I am grateful mine arrived safely.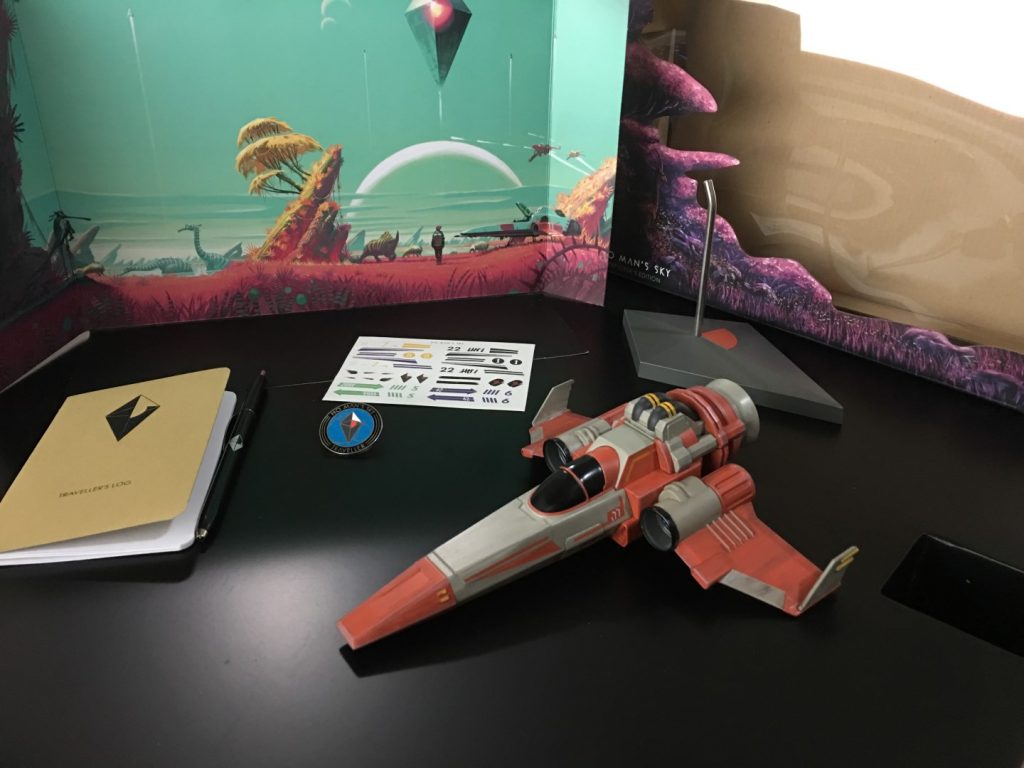 So what's inside?
1) Traveler's Log (Its really just an empty notebook really)
2) A Black Pen !(Space pen they call it. Its black but my table is also black so you may want to squint your eyes. Its on the right of the book)
3) A Metal Pin (Very niceee)
4) Some decals stickers
5) Background prop
6) Metal stand for the space craft
6) Metal Space Craft (Very niceee)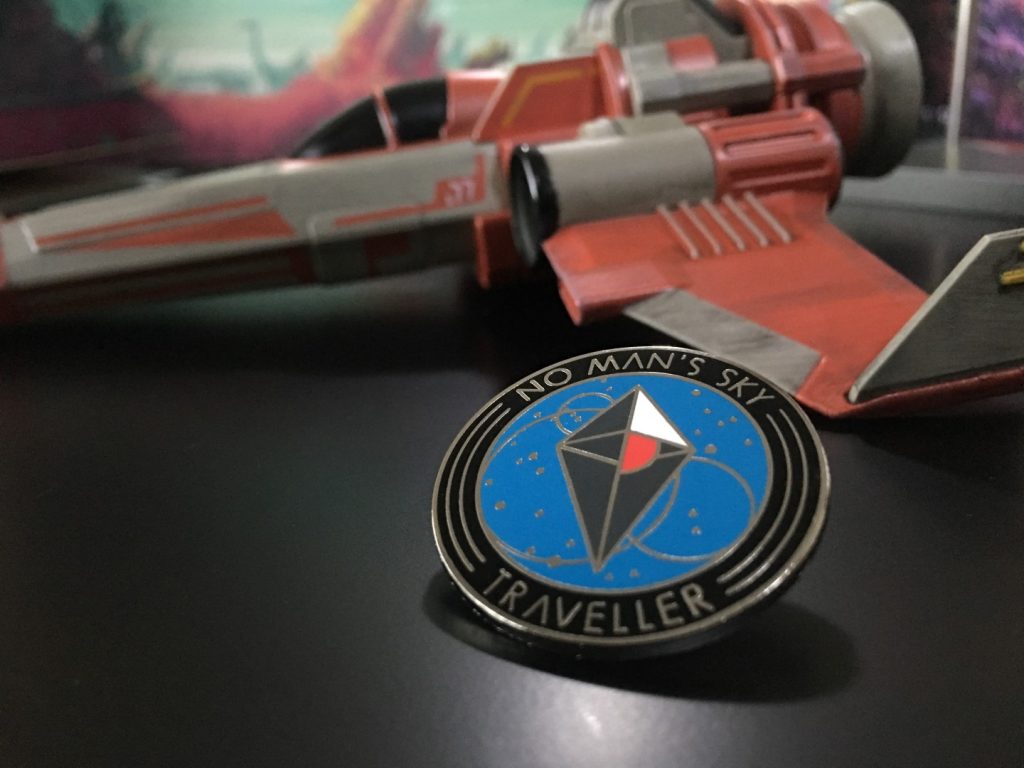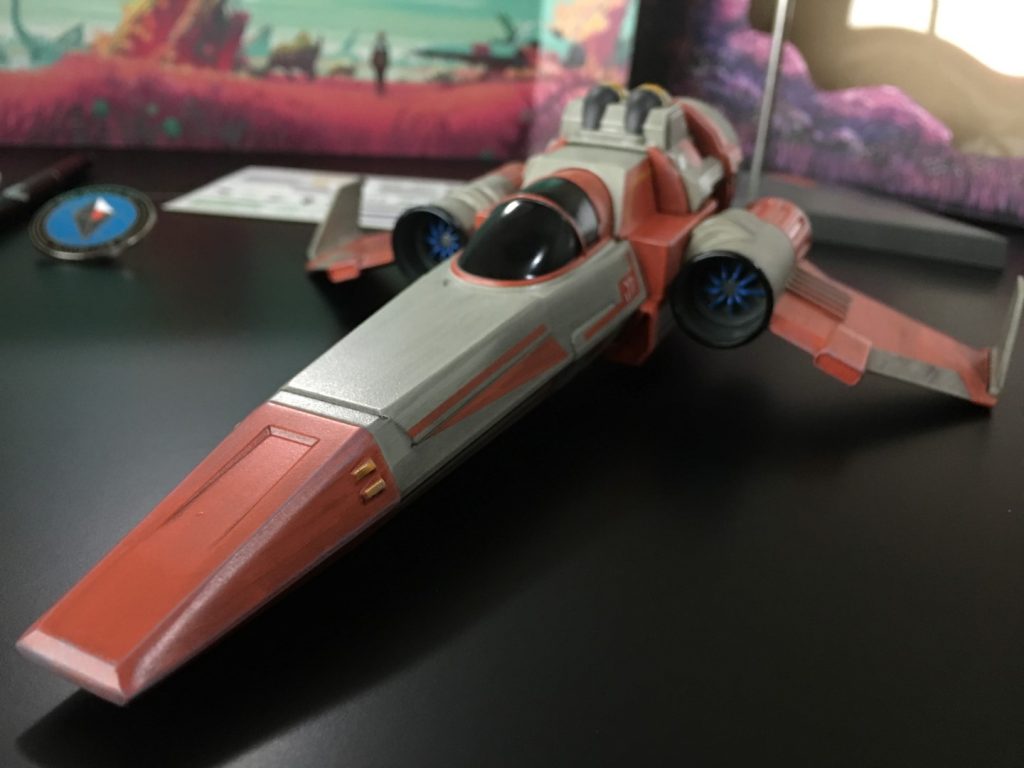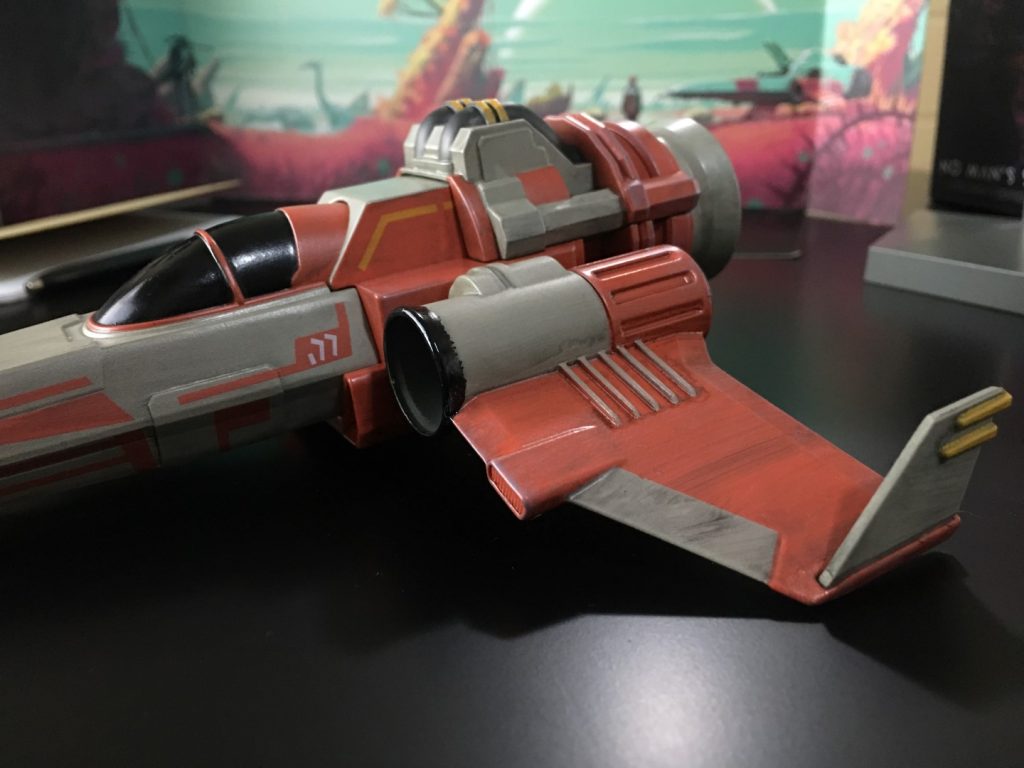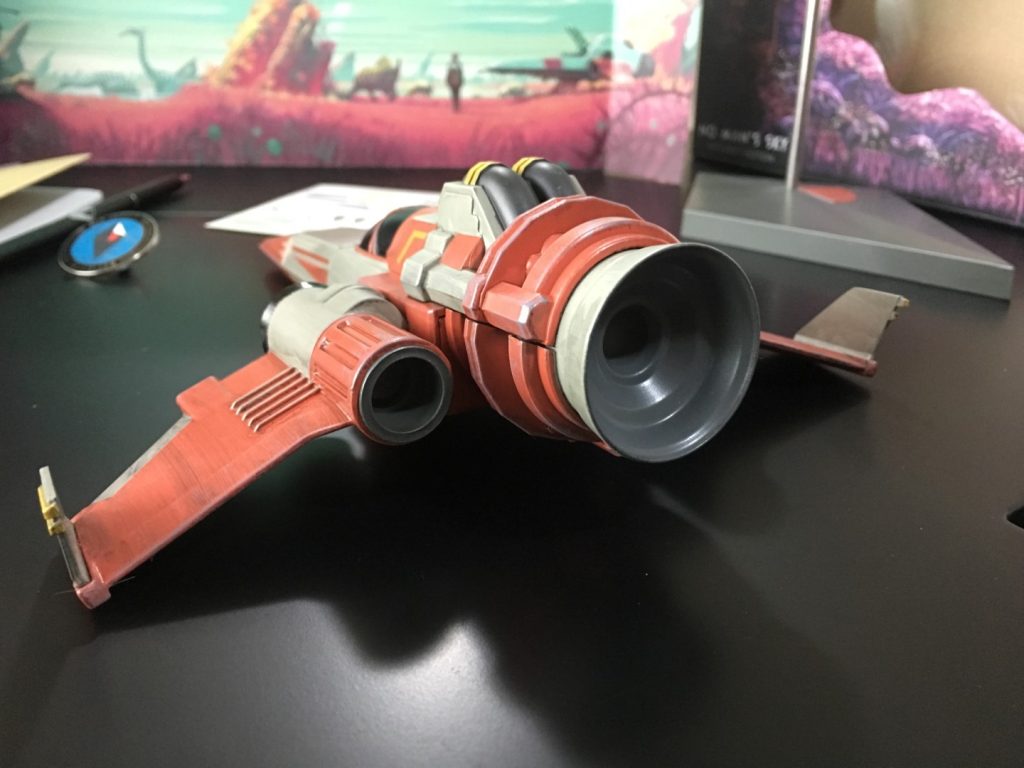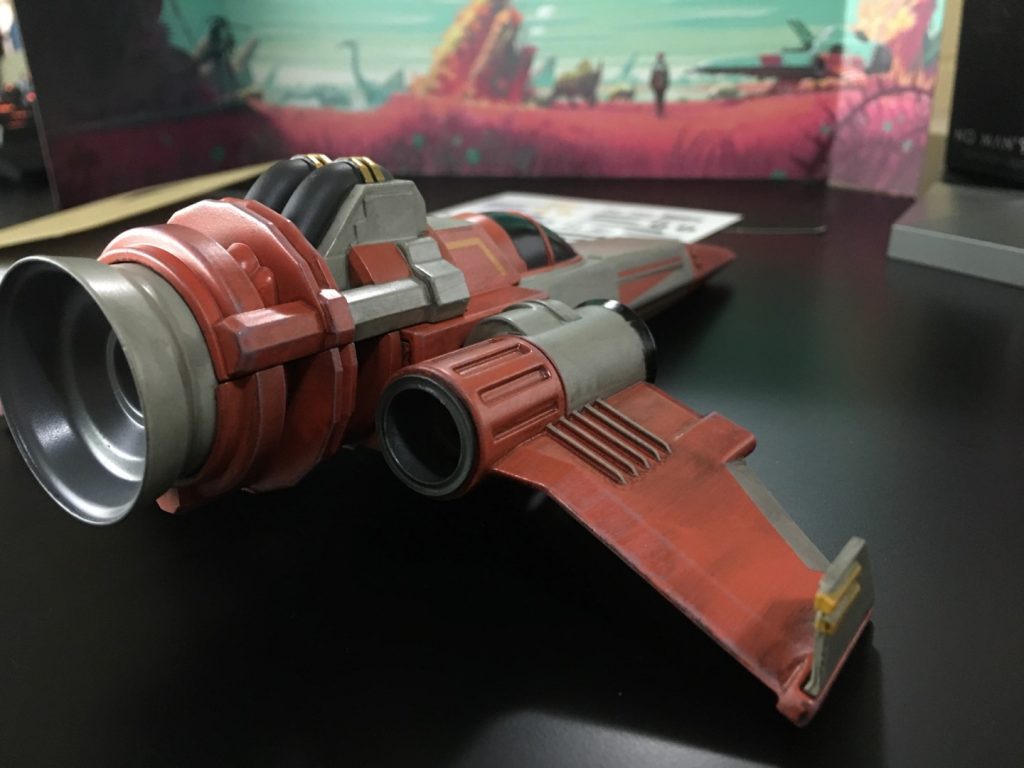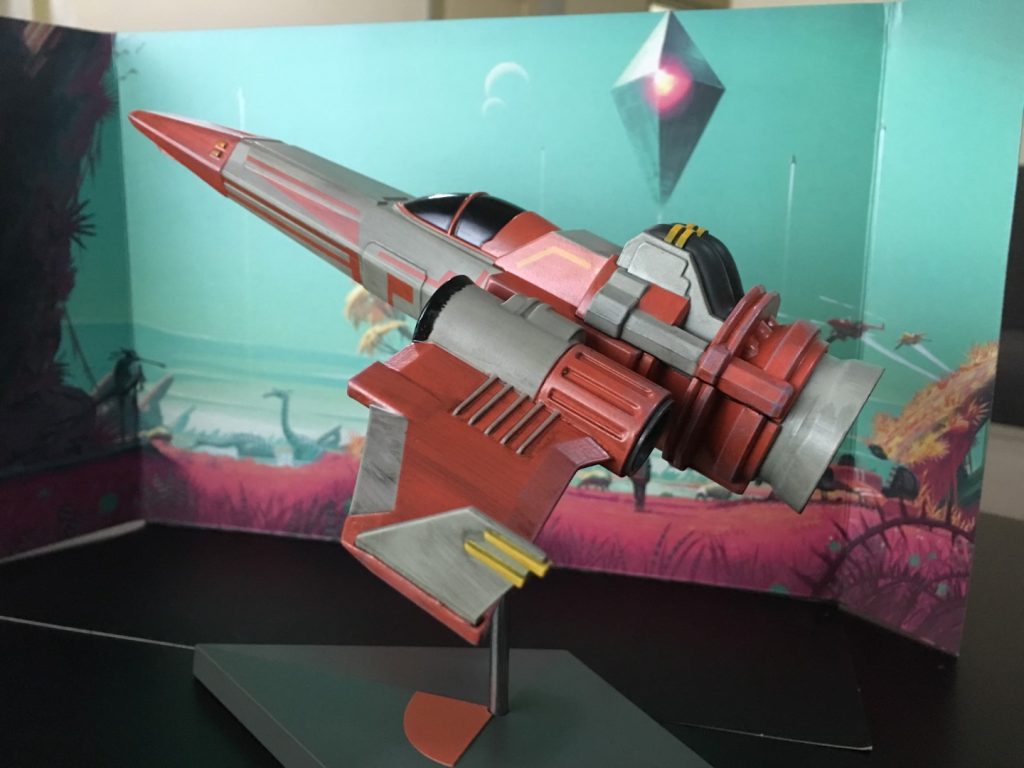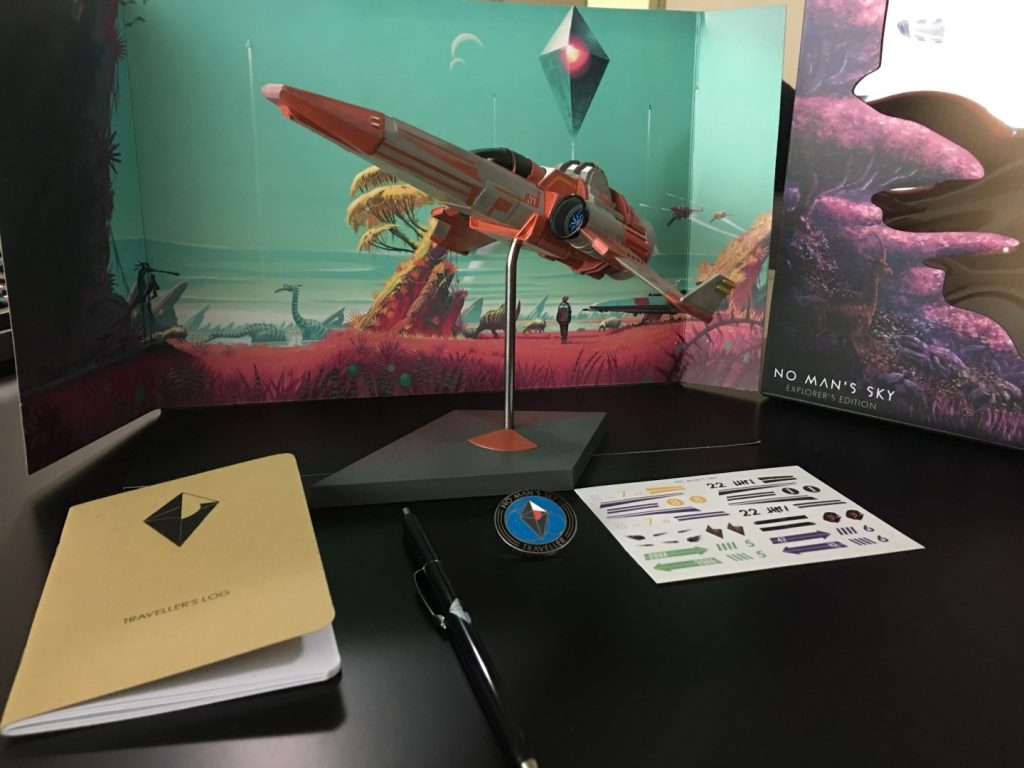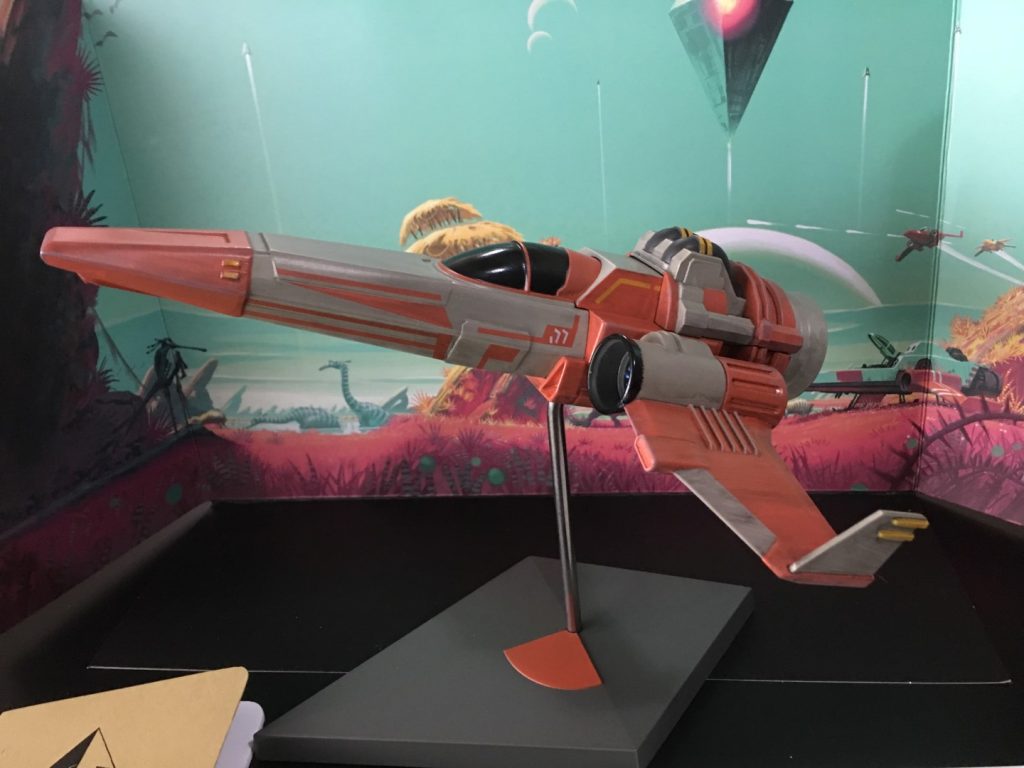 Well , I am glad it arrived. Not because of the money paid alone because iam8bit already offered me a full refund when I penned them a nice email about my frustration to the delays but because this is a really decent piece of work. A hand painted metal space craft replica, wow ! Even putting those words together sound awesome !