TrinityS, the top-down co-op action RPG full of MMO-style boss battles from developer Indie-us Game and publisher Phoenixx, gets into position for the 1.0 launch on Steam for PC, PlayStation 4, and PlayStation 5 on Thursday, October 20th. Eager warriors can access epic battle arenas three days early with pre-order options now available, as well as with a special edition pre-order featuring the official TrinityS soundtrack, behind-the-scenes art book, and exclusive skins.
All of the boss-battle thrills, none of the MMO grinding! Embrace the tried-and-true MMO trinity — a damage dealer, a tank, and a healer — and jump straight into the action, skipping the often-laborious grind associated with the genre. Join forces with two fellow warriors (or CPU-controlled companions) and step into the arena for an epic faceoff against fearsome foes in tense, endgame-esque boss battles.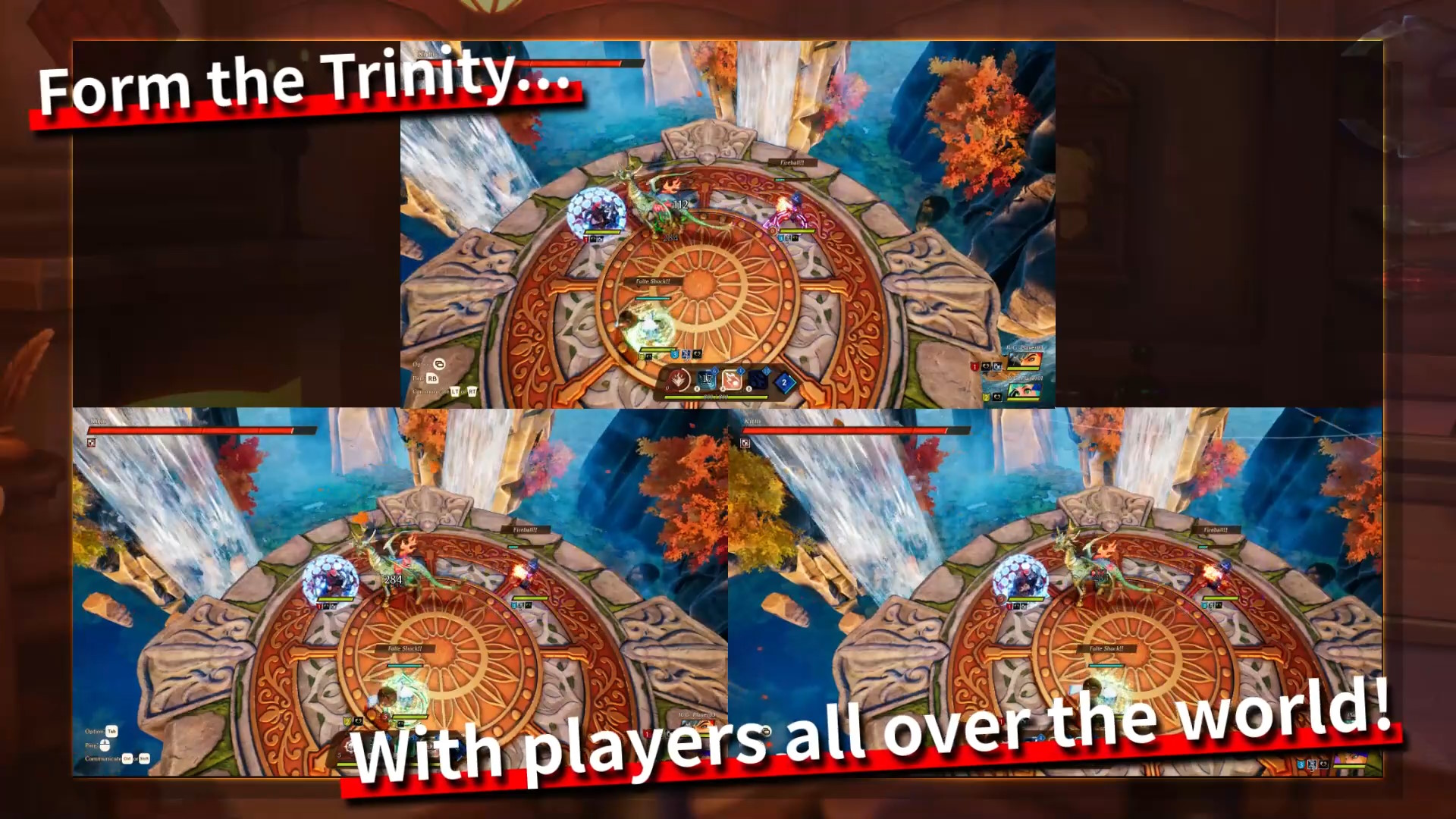 Face insurmountable odds with three fearless heroes, each with their own playstyles. Lead the offensive charge as the Wizard Emile, unleashing destructive spells to wear down bosses. Absorb mighty blows and keep opponents' attention as Grey, the Knight defender of the trio. Patch up wounded party members with Bell, the team's Priest. Fine-tune heroes between battles with different skills, and select an ability package to fit each encounter.
Standing in place grants temporary buffs to passive abilities, but one false move can spell doom for the entire team! Memorize boss movement patterns and attack zones while determining optimal positioning. Locate the ideal spot amidst the mayhem with perfect precision to boost offensive and defensive powers on the fly. Triumphant trios can test their skills in the all-new Time Attack challenge.
By removing leveling and grinding, TrinityS can focus on the most memorable moments in MMOs — carefully coordinating with friends and pulling off harrowing, adrenaline-fueled victories – Each triumph is like solving a puzzle. We look forward to bringing the battle to PlayStation and PC in October.

Daigo Hyodo – Director of Indie-us Games, founder of Indie-Us Game
TrinityS launches on Steam for PC, PlayStation 4, and PlayStation 5 on Thursday, October 20th at $13.99 for the Standard Edition and $21.99 for the Deluxe Edition, with language options in English, Japanese, Simplified Chinese, and Traditional Chinese. Pre-orders are now available. TrinityS special edition pre-order includes an exclusive art book, and exclusive skins, and will grant users early access to the full game.