Mobile Legends: Bang Bang has unveiled an exclusive collaboration with Jujutsu Kaisen! The globally popular mobile game with as many as 105 million monthly active users has chosen to collaborate with Jujutsu Kaisen this time around. With beloved characters, such as Yuji Itadori and Satoru Gojo, who both ooze charisma and unique charms of their own – players can look forward to unleashing their domain in the Land of Dawn!
For the collaboration, the game is launching skins for the four main characters:
​

Yuji Itadori

​

Megumi Fushiguro

​

Satoru Gojo

​

Nobara Kugisaki
Players can discover a range of MLBB x Jujutsu Kaisen visual effects and items in the game; Yuji Itadori is designed to use Sukuna's abilities with his skills, and Megumi Fushiguro to summon Divine Dogs and other Shikigami, whilst Nobara Kugisaki's attack with curses and nails is recreated in the visual effects.
The event will run from February 18th to March 20, with other in-game activities for players to draw other in-game skins or collaboration-themed items.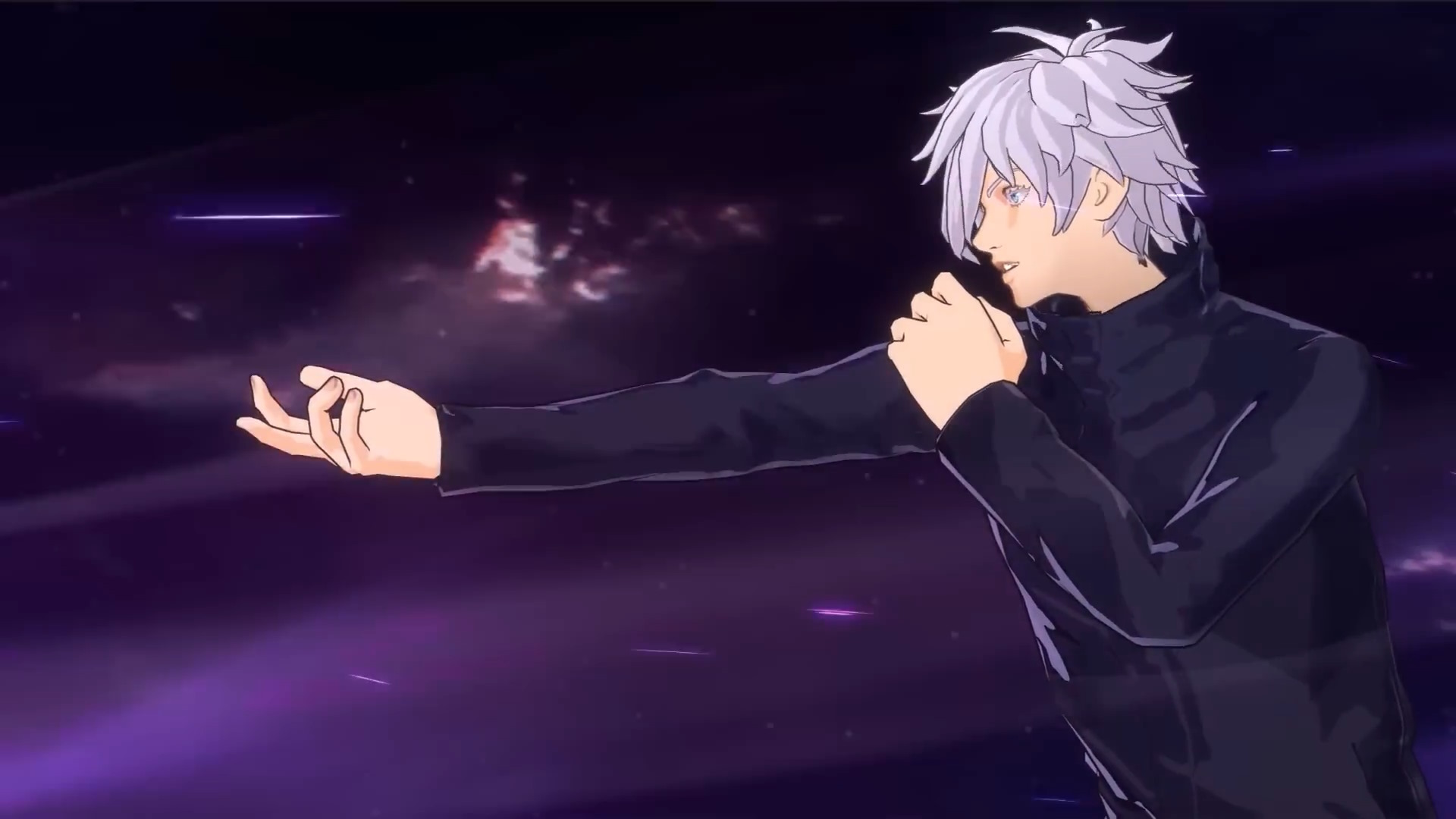 FAQS:
How do I acquire the skins? What are the event mechanics involved?
Acquire Jujutsu School Crests to exchange for a skin of your choice. Alternatively, you can complete quests or pay through diamonds to acquire the Cursed Charm Token to draw for the Jujutsu Kaisen skin, or other in-game items at random such as:
Effects
Kill Notification
Emotes
Avatar Border
At the same time, players can get Jujutsu Kaisen Crests by drawing. For the first 10 draws, there will be a guaranteed Jujutsu Kaisen skin, or other Jujustu Kaisen event in-game items. Players can also acquire free items by pre-registering for the event beforehand, or by logging in and playing matches. These free items include:
Graffiti
Skin Paint
Chat Emotes
Which Mobile Legends: Bang Bang characters are involved in the collaboration?
Xavier -"Satoru Gojo"
Melissa- "Nobara Kugisaki"
Yin-"Yuji Itadori"
Julian- "Megumi Fushiguro"
When is the event's start to end date?
MLBB X Jujutsu Kaisen event will be available from 2/18 – 3/20.
Will there be any special events or login events running throughout this duration? (of the collaboration)
You can get free heroes (Yin/Melissa/Julian/Xavier) and items such as Graffiti, Skin Paint, and Chat Emote, by participating in in-game activities.
Apart from the current Jujutsu Kaisen characters, will Mobile Legends: Bang Bang release a second wave of Jujutsu Kaisen skins?
Presently, the team is focused on the current promotion of the four skins.
Apart from the skins, will there be other character emotes that I can purchase?
Other MLBB X Jujutsu Kaisen exclusive resources include Spawn Effect, Recall Effect, Elimination Effect, Killing Notification, Skin Paint, Graffiti and Avatar Border.