Fans of hit mobile anime RPG Blue Archive can now enjoy the highly anticipated main story expansion featuring Chapter 1 "Retromania" of Volume 2 "Clockwork Flower Pavane." The update allows players to explore the Game Development Department of the Millennium Science School, introducing twin sisters Midori and Momoi and a ton of all-new content.
Utilizing the unique capabilities of the twins, players can attack up to five enemies at once with Midori's lethal EX Skill or catch them with a surprise fan attack using Momoi's special attack. However, the twin's true power lies in their teamwork and, when placed in the same unit, their Ex Skill and Sub Skill are buffered, creating a formidable synergy effect.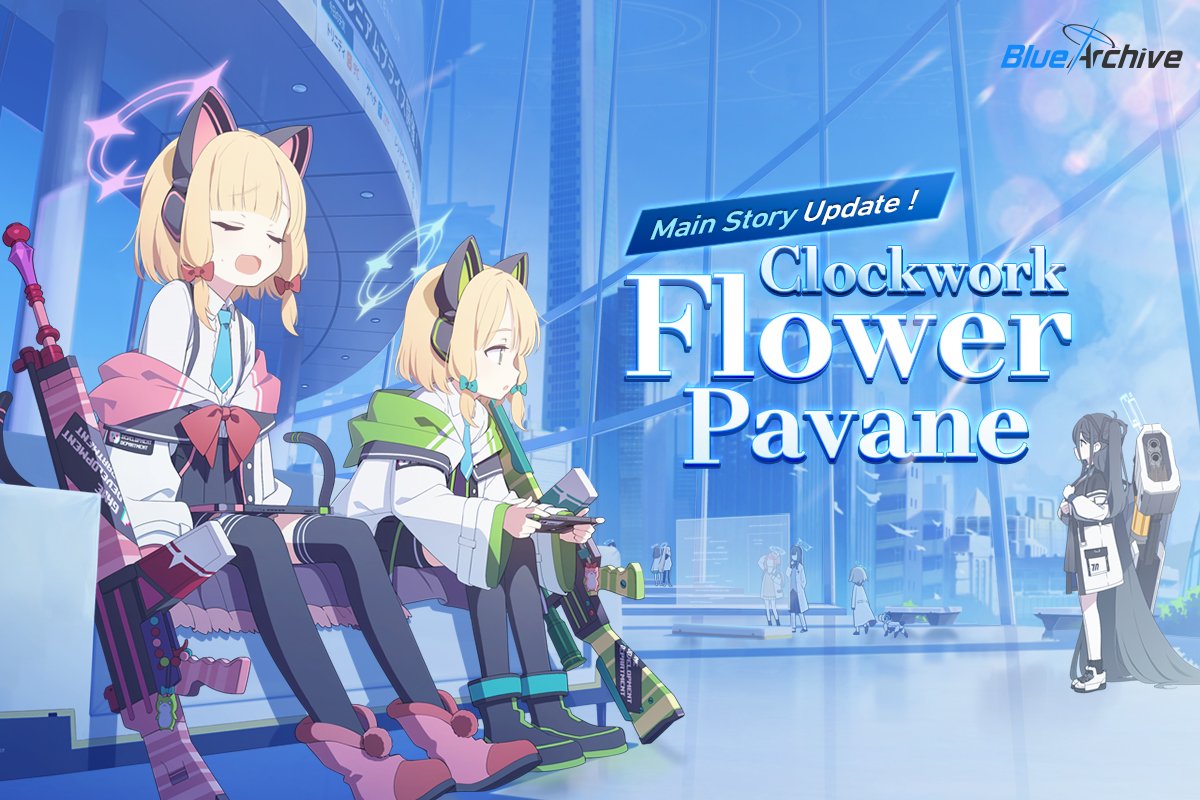 In celebration of the main story update, all-new missions, areas, and reward campaigns are also now available. During the mission event, "Daily Quest with the Game Development Department," players can obtain Skill Growth Materials, Artifacts, Enhancement Stones, Video Game Magazines, and more. Players can also now explore Area 13 and find T5 equipment and growth material to further enhance their combat power.
A fearsome new raid boss, Chesed also lies in wait in Total Assault. With deadly drones and self-destructing automata at hand, Chesed provides players with unique challenges.
In addition, the Double Drop Campaign in Bounty and Commissions are now available, allowing users to earn Activity Reports, Credits, and the materials needed to level up skills and equipment. Publisher Nexon is offering 1,200 Pyroxenes and 80 AP to players who log in now through Tuesday, December 21st.
Developed by Nat Games, Blue Archive follows a group of adventurous schoolgirls as they navigate romance, school clubs, academic events – and the occasional battle with rival schools. Players will take on the role of the students' teacher and guide them as they investigate incidents throughout the city.
Blue Archive is available on Android and iOS devices in 237 countries and supports multiple languages including English, Korean, Thai, and Chinese (traditional).