Blizzard Entertainment's highly anticipated Diablo IV will be out on 6 June 2023, with pre-purchase now available. The story will happen decades after the events in Diablo III: Reaper of Souls and Lilith the Daughter of Hatred is determined to rule Sanctuary once more. The choices to play your way in the game are richer and more extensive than ever, and players will be able to let their curiosity guide them to:
Explore 140+ Dungeons and Side Quests throughout the campaign and beyond, earning rewards and deepening the story experience
Defeat World Bosses by teaming up with other players to reap bonus treasures
Local Events that will pop up throughout Sanctuary's lands and yield quick rewards
Liberate Strongholds that, once cleansed of corrupted demons and hostile beasts, become friendly outposts to forever alter the layout of the world
Character Development complete with class selection, a variety of skills to harness multiple powers, and a wide array of cosmetics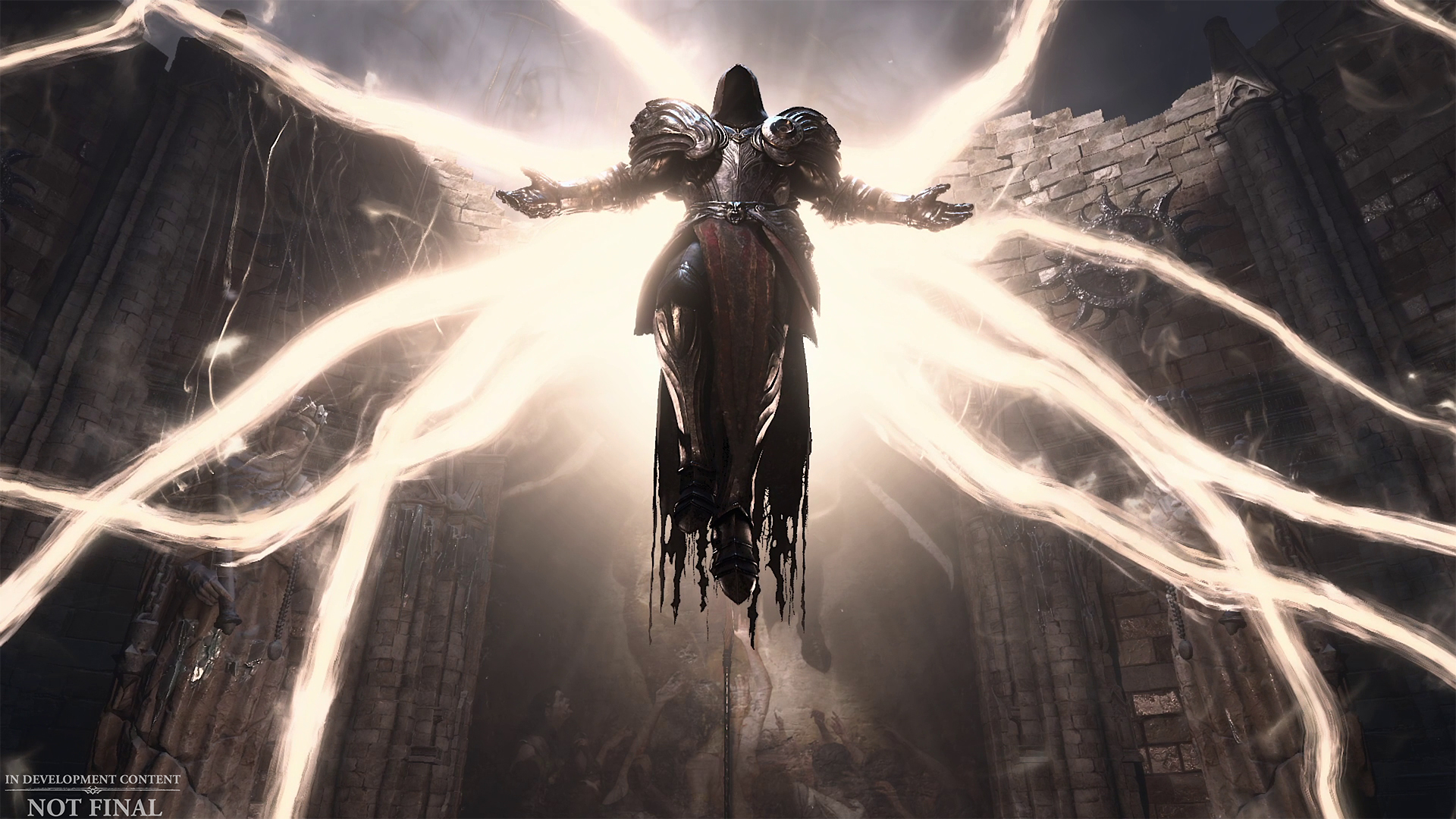 END GAME EXPERIENCE—Go beyond the main story with even more robust end-game offerings:
Fields of Hatred highlights designated zones for PvP mayhem, where players can collect Seeds of Hatred and Red Dust to spend on mounts and cosmetics.
Paragon Boards that allow players to go beyond max level and use Glyphs to grow their characters to epic new heights of power.
Nightmare Dungeons uses sigils to up the ante and test players skills with increased ferocity inside dungeons.
Helltide is a regular event where the servants of Lilith are even more empowered, but
conquering them is worthy of earning Helltide Chest loot.
Whispers of the Dead settle the score with world objectives and bounties. Complete tasks to earn Grim Favors, then exchange them for Legendary gear and more!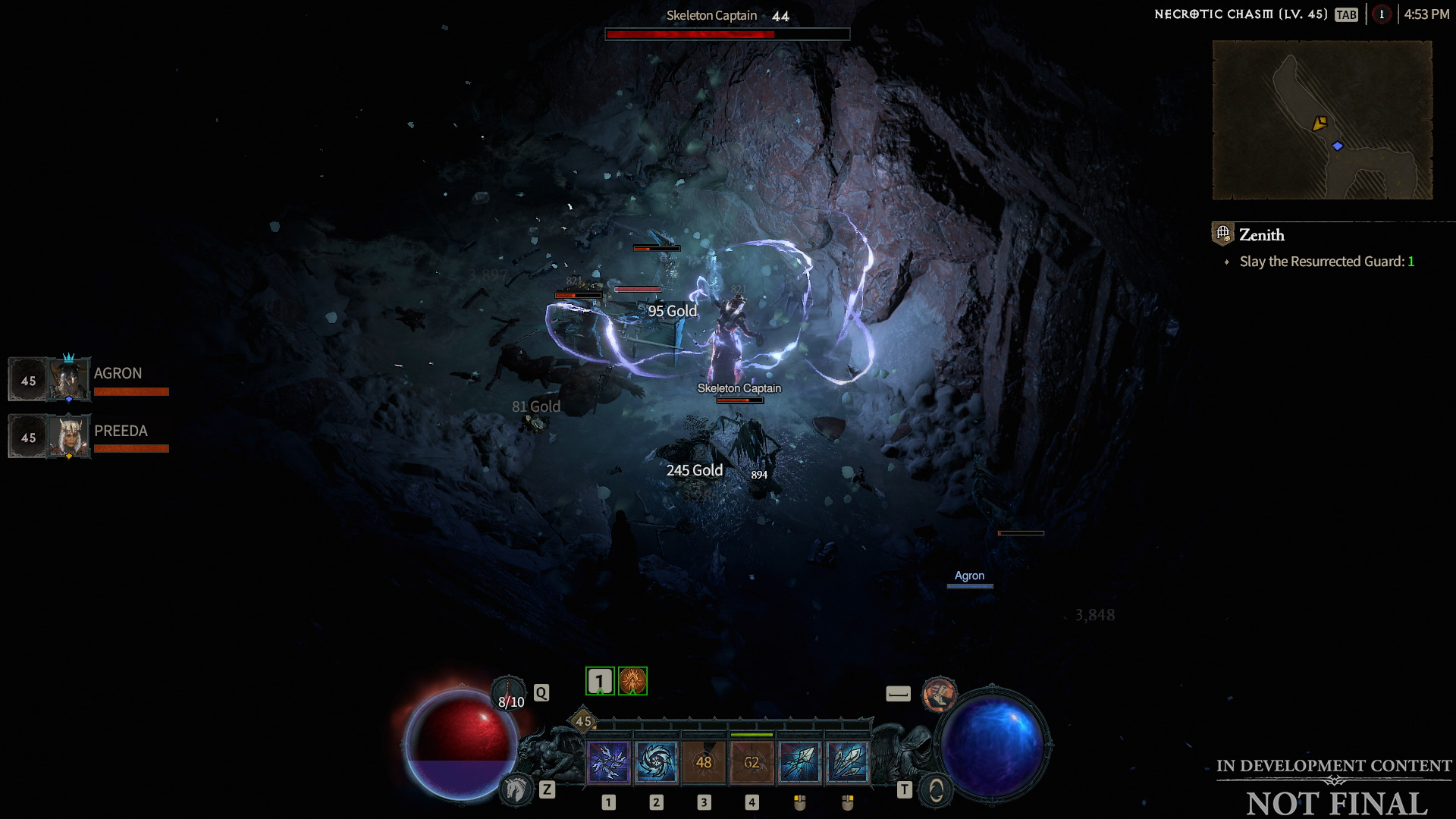 Diablo IV is now available for digital pre-purchase as a Standard edition (US$69.99), Deluxe edition (US$89.99), and Ultimate edition (US$99.99). Each digital edition includes one or more items to enlist you in joining forces against the Hellspawn that plague Sanctuary:
Standard Edition: Includes Open Beta Early Access, the Light Bearer Mount in Diablo IV, the Inarius Wings & Inarius Murloc Pet in Diablo III, the Amalgam of Rage Mount in World of Warcraft, and the Umber Winged Darkness Cosmetics Set in Diablo Immortal
Deluxe Edition: Includes everything in the Standard edition, plus up to 4 days Early Access to Diablo IV's Launch ***, and Seasonal Battle Pass Unlock in Diablo IV, the Temptation Mount in Diablo IV, and the Hellborn Carapace Mount Armor in Diablo IV.
Ultimate Edition: Includes everything in the Deluxe edition, plus an Accelerated Seasonal Battle Pass Unlock in Diablo IV (a Premium Seasonal Battle Pass Unlock plus 20 Tier Skips and a cosmetic), and the Wings of the Creator Emote in Diablo IV.
Diablo IV is set for release on 6 June 2023 for the PlayStation 4 & 5, Xbox One, Xbox Series X|S, and PC via Battle.net.