Paradox Interactive and Triumph Studios has released Age of Wonders 4: Dragon Dawn, the first expansion for the hit fantasy strategy game that sold more than 250 thousand copies in its first week. Dragon Dawn enhances gameplay with a distinct leader type, a physical appearance for factions, more Tomes of Magic, and even a fresh realm. Dragon Dawn is now available for a suggested retail price of $9.99/£8.49/€9.99 on PC, Xbox Series X|S, and PlayStation 5. Players who purchased the Premium Edition of Age of Wonders 4 or the Expansion Pass will receive Dragon Dawn at no additional cost.
In Age of Wonders 4: Dragon Dawn, players delve into the realm of dragons, embracing their mythical allure and ascending as mighty Dragon Rulers. Create dynamic empires, lead reptilian armies, and wield draconic magic as players burn their way through the battlefield.
Age of Wonders 4: Dragon Dawn Key Features:
Dragon Rulers, a distinct new leader type, customizable from snout to tail, with unique new skills, equipment, transformations, and associated events!
Lizardfolk, a new physical appearance for your factions
Tome of Evolution, adding new units that evolve as they level, and new spells to boost all evolving units
Tome of Dragons, adding spells to summon dragons, wield the power of dragons, and become dragons!
The Ashen War, is a new realm option where six mighty elder dragons are locked in conflict – choose your allies carefully and tip the scales towards your own victory.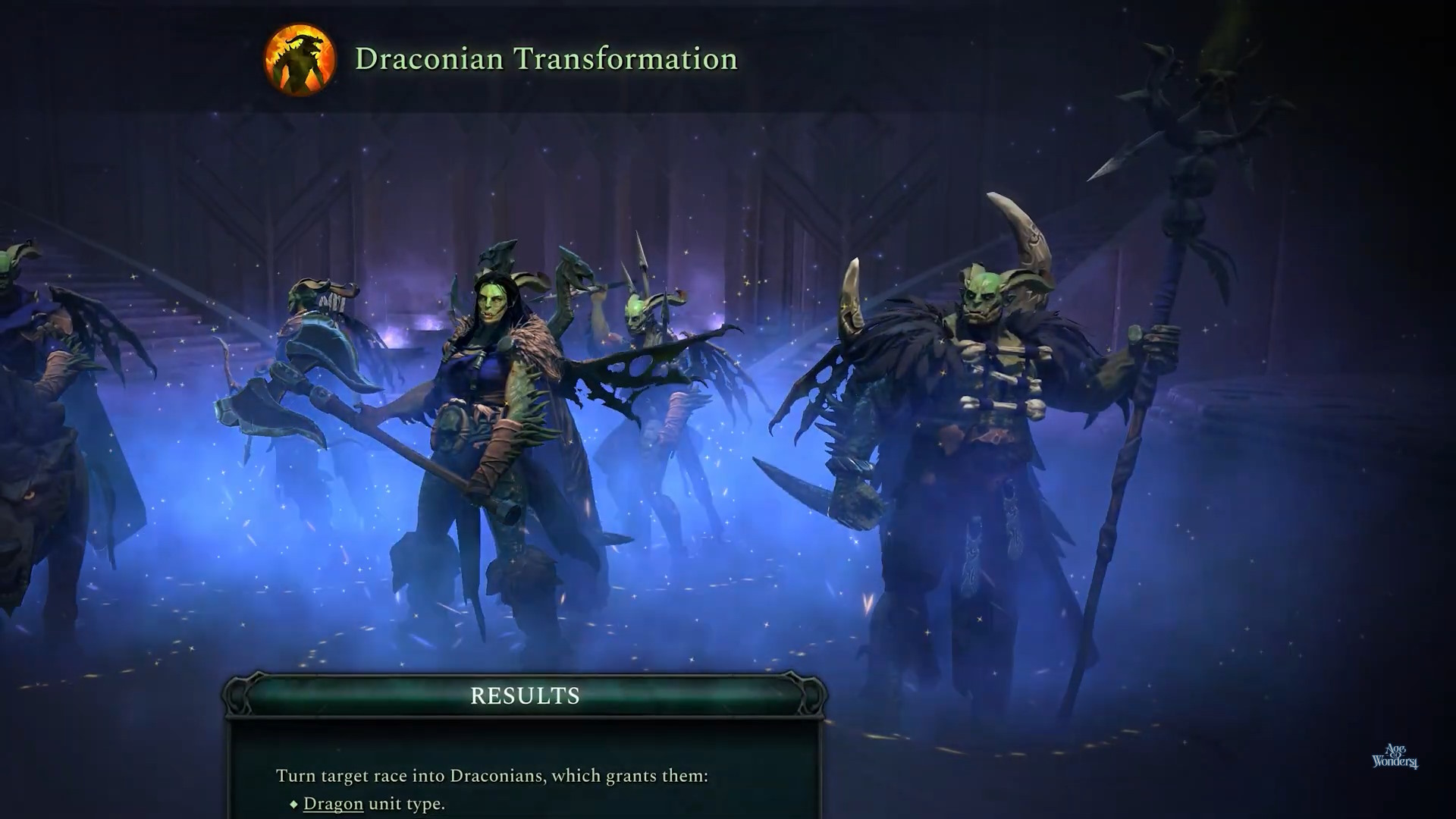 Age of Wonders 4: Dragon Dawn launches alongside the free Wyvern Update, including an array of updates, quality-of-life upgrades, and balance changes based on player feedback. Paradox Interactive and Triumph Studios also revealed a roadmap of free updates, rolling out through the end of the year. Based on community feedback, these quality-of-life changes improve multiplayer, balance, enemy AI, and more.
Have you seen our roadmap yet? ?

We've been listening to your feedback & plan to progressively roll out changes to the most common topics.

These updates still need time to cook, so we seek your patience as we continue working on them!

Read more here ? https://t.co/p6UDTAIuZH pic.twitter.com/qjD7PNfJ3Y

— Age of Wonders 4 (@AgeOfWonders4) June 21, 2023