EA SPORTS marks a new beginning with the worldwide launch of EA SPORTS FC™ 24. Fans will join the club alongside the ​​​​​​​​​​​​​​​​6.8 million players who have already played EA SPORTS FC 24 through Early Access.
"Today marks a milestone moment as we welcome millions of fans to the club with EA SPORTS FC. There is massive innovation at the heart of FC 24, combined with a commitment to authenticity, and together they deliver an unparalleled, entertaining experience that is expansive, true-to-life, and above all – brings together a football community with our fans at the center."

-Nick Wlodyka, SVP & GM of EA SPORTS FC
EA SPORTS FC 24 also launches together this week alongside EA SPORTS FC™ Mobile. With this EA SPORTS FC reaches fans through console, mobile, online and esports products, powered by EA SPORTS' 30-year history of defining interactive football and leading a fan-first future built on inclusivity, innovation, and authenticity.
A Trinity of Technologies Powering EA SPORTS FC 24
To usher in a new era for football fans worldwide, EA SPORTS FC™ 24 is powered by a trinity of technologies that work together to create an authentic, true-to-football experience. Driving the biggest leap forward in realism to date, HyperMotionV translates the fluidity of real-world football using volumetric data from more than 180 top-tier matches. PlayStyles, optimized by real-world Opta data and data from other sources, bring unprecedented dimension to athletes, going beyond overall ratings to highlight on-pitch abilities that make players special. An enhanced Frostbite engine dials up the detail to make every in-game moment look and feel more like football.
Ultimate Team™ Brings Extraordinary Talent, Unparalleled Choice, and Evolutions
Women's football has arrived into Ultimate Team™- the biggest addition of top-tier players ever added in a single year – introducing five new leagues as well as the clubs and players of the UEFA Women's Champions League, to usher in all new squad building opportunities. There are also new ICONs, Heroes, and top-rated talents from across men's and women's football to add to your Club and build your team around.
For the first time ever, players in your club can be improved via Ultimate Team™ Evolutions – a new way to build your squad around the players you love. Choose players that fit the Evolutions criteria and complete a set of objectives to improve their individual skills, PlayStyles, and overall ratings.
More to Discover on the Pitch
New this year, EA SPORTS FC 24 sees the expansion of cross-platform play across all multiplayer online modes, including Clubs, Co-Op Season, VOLTA FOOTBALL™, and Ultimate Team™ Co-Op. Cross-play will be enabled in all Clubs match types including League, Playoff, Friendly, and Drop-In.
Join the Club and Earn EA SPORTS FC™ Founder Status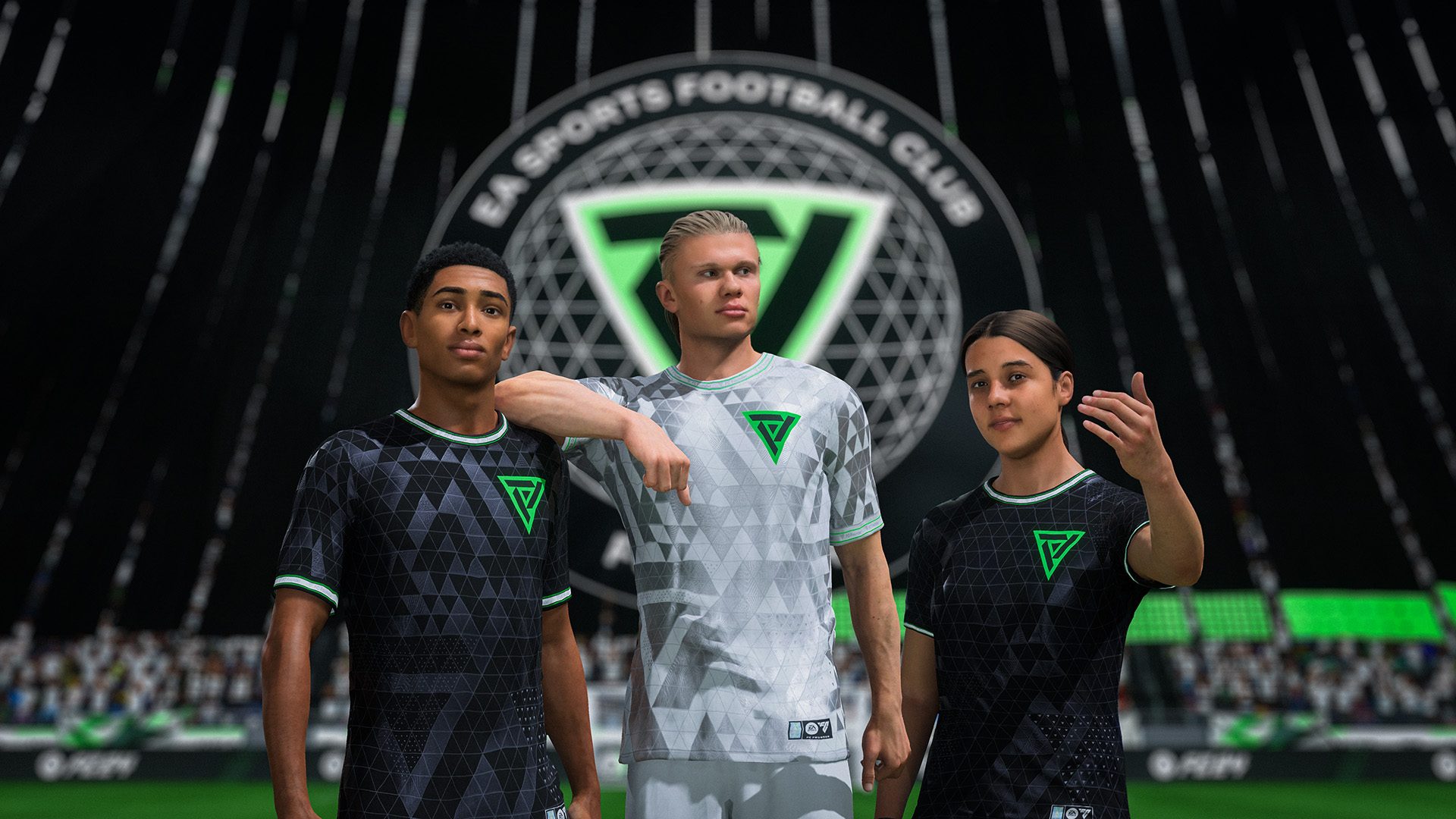 Fans who play EA SPORTS FC™ 24 by 1st of November 2023 will become an FC Founder and unlock exclusive benefits including in-game vanity, and objectives and tasks in Ultimate Team, including a Founder Evolution experience. As a one-time offer, be there at the beginning of a new era for EA SPORTS FC and claim your title as an FC Founder to join the club with style.
EA SPORTS FC™ 24 is available now for PlayStation 5, Xbox Series X|S, PC, PlayStation 4, Xbox One, and Nintendo Switch.