Capcom recently released another trailer of survival horror sequel Resident Evil Village, showing what's in store for Ethan as he explores a snow-covered village nestled among ice-capped mountains. The game is set on PlayStation 5, Xbox Series X, and PC release next year 2021.
Game details as shown on the official website:
Prior to the events of Resident Evil Village, Ethan Winters received a mysterious email from Mia, his wife, who had been missing for a few years. Without the slightest hint of hesitation, Ethan made his way to Dulvey, Louisiana to search for Mia's whereabouts… and was led straight to the mansion of the twisted Baker family as a result. Resident Evil 7 biohazard set the stage for a new generation of survival horror as seen directly through Ethan's eyes, making the struggle for survival through a house of nightmares that much more personal. While Ethan and Mia were ultimately able to escape and create a new, peaceful life together, a new tragedy is about to unfold… one that will take a distraught Ethan to a mystifying village in search of answers to painful questions.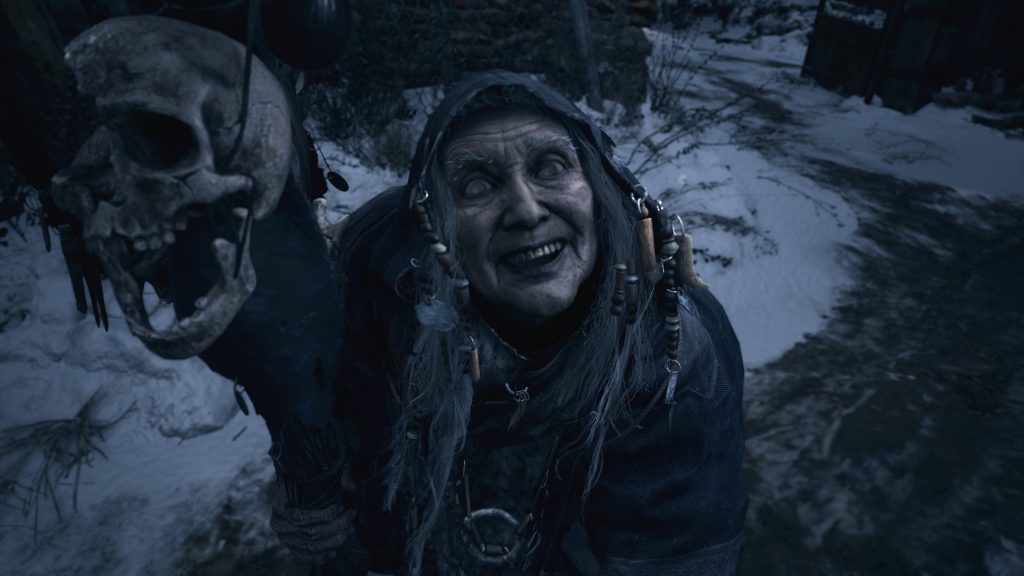 While the village itself may look pristine from all the freshly fallen snow, disturbing events are happening just out of sight. Flickering movements catch the corners of Ethan's eyes, while strange shapes loom on the horizon. It's among the dilapidated sheds and houses that he may find his answers… or he may find something far more sinister. Strange creatures, odd symbols, and an unusual fairy tale all come together with the power of the RE Engine in the latest trailer to make Resident Evil Village a true showcase of next-generation survival horror.