Capturing photos of everyday life and sharing them online has always been the best way for someone to indulge and enjoy life around them while helping to improve their self-being, especially in these times. It encourages people to indulge in every moment and appreciate the little things in life. Little moments are just as precious as the big ones. So, if you would like to join the fun bandwagon and capture meaningful moments easily, the Galaxy Z Flip3 5G is your best bet!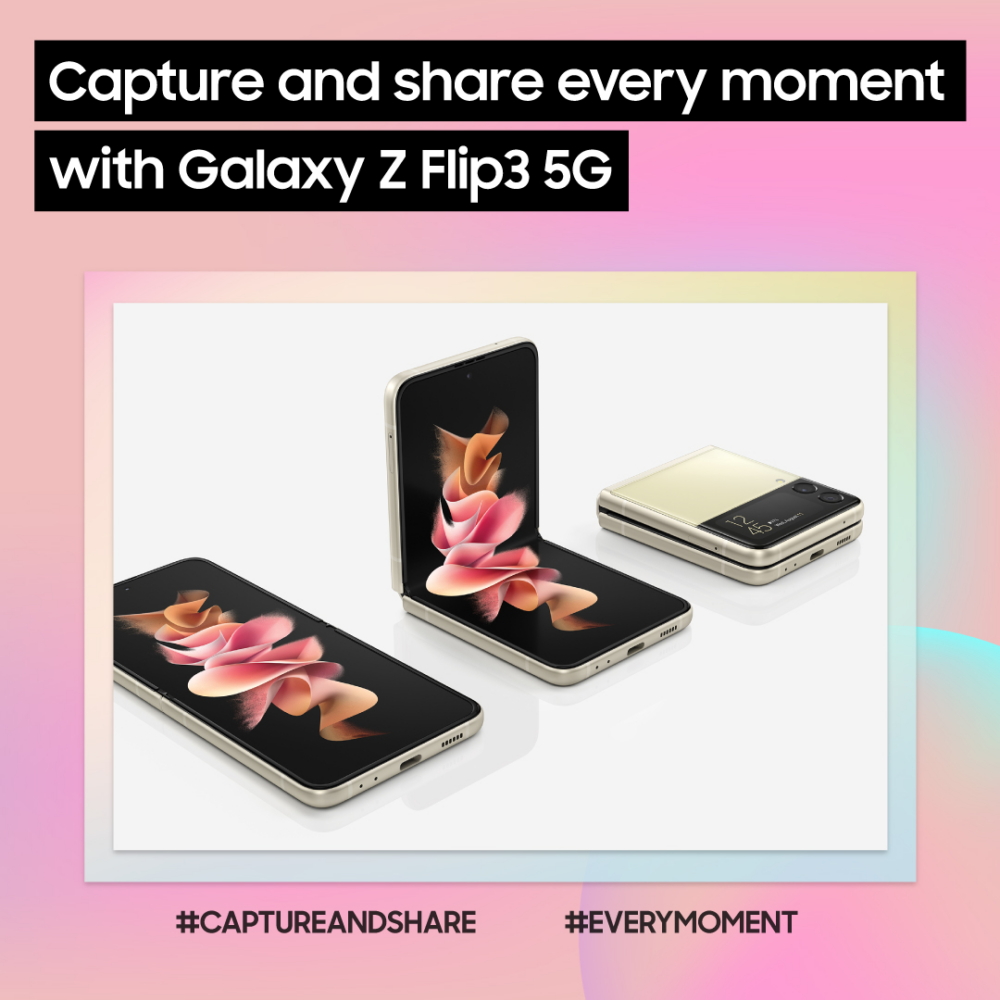 Tailored to complement the creative use of smartphone cameras to capture unique digital content for social media, Samsung has engineered the Galaxy Z Flip3 5G makes the whole process more streamlined than ever before. Packed with an array of functionalities, the device allows you to capture and share dynamic content hassle-free. The Flex Mode, in particular, offers you a more convenient foldable experience, allowing you to capture unique perspectives hands-free. Taking goofy group shots to celebrate the moment with your friends and family is a must. Which is why the Auto Framing feature on the Galaxy Z Flip3 5G helps you capture videos and photos of all members in your group, in a frame and at the perfect angle.
Thanks to AI-powered machine learning capabilities, the Auto Framing feature is able to detect the body and faces of the subjects in front of the camera and will automatically adjust the angle of view. And with the rear's camera AI Face Restoration and AI Face Retouch abilities, you and your peeps can stay flawless without having to spend time retouching the photos captured! Not forgetting how easy and quick it is to share those photos directly to your favourite social apps using the Multi-Active Window feature – all you need to do is to open your social app and the Gallery, at the same time, using the Drag & Split function. Say farewell to the constant switching between apps and the confusion of which photos you have selected to upload!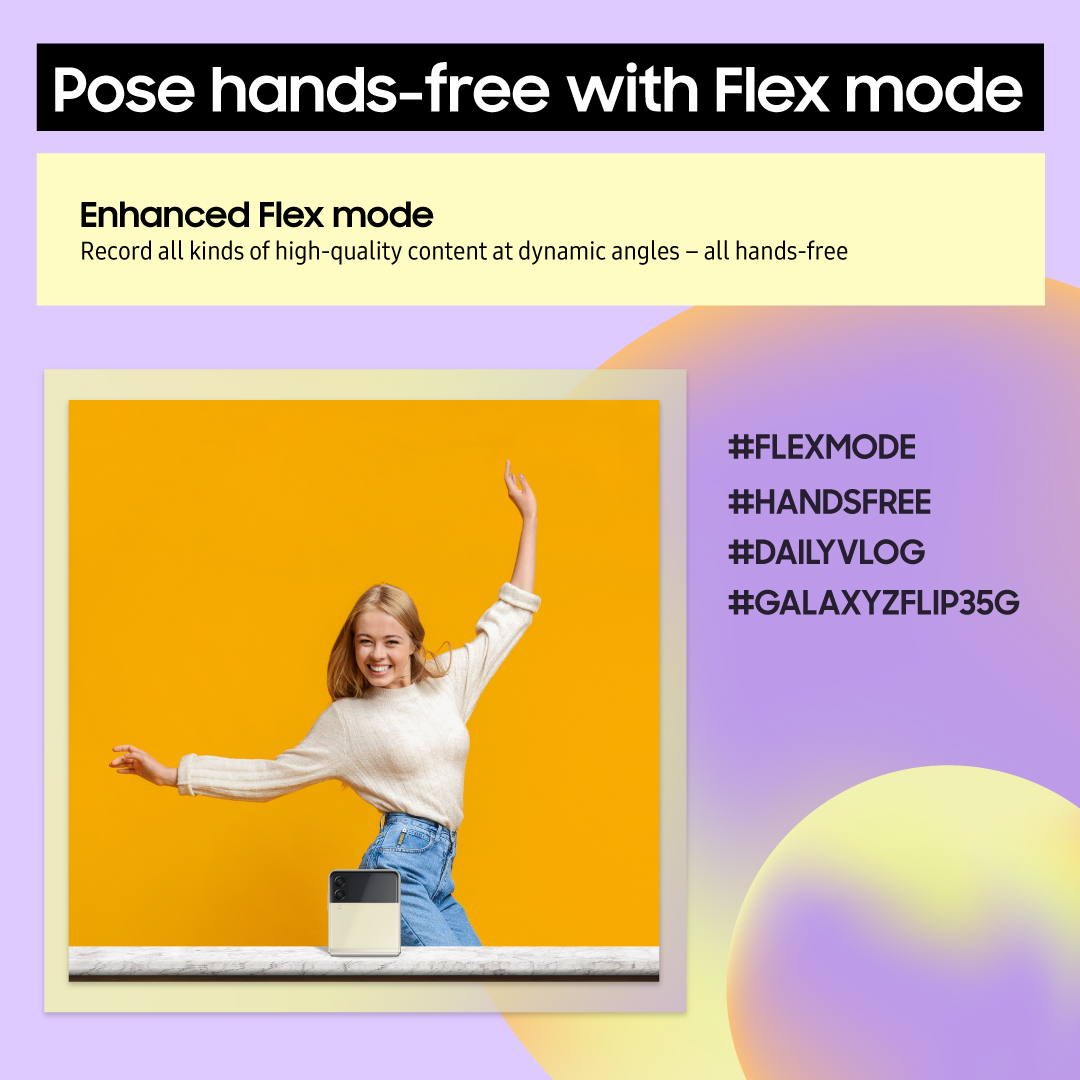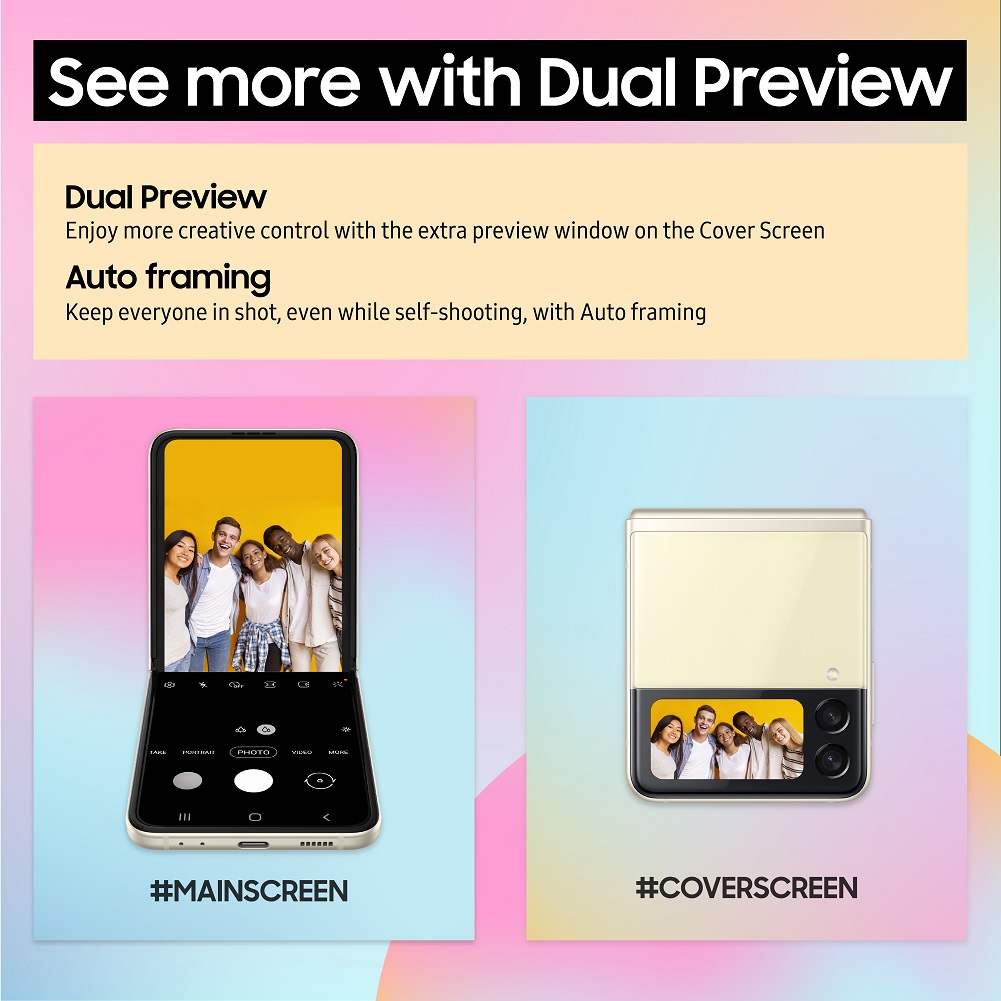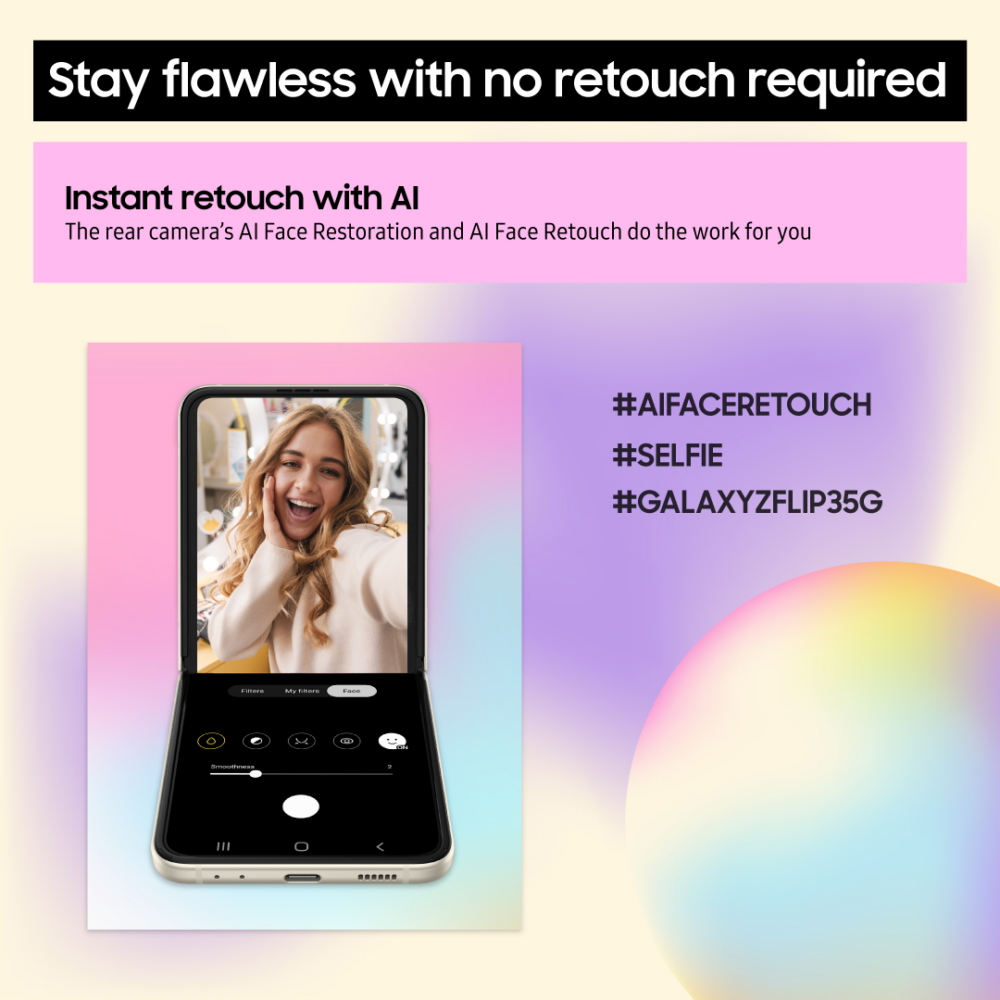 With the ease of capturing and sharing daily events using Galaxy Z Flip3 5G, you'll discover a million joyful moments that can be unturned at any time.
From 22 September to 31 October 2021, purchase the Galaxy Z Flip3 5G to receive a RM350 e-voucher and a one year plan of Samsung Care+ worth RM699. Plus, until 30th November 2021, be entitled to enjoy 30% OFF the recommended retail price of up to three selected accessories when you purchase the Galaxy Z Flip3 5G!