Continuing from my previous write-up on the unboxing of the new Samsung Galaxy S21 FE 5G, here's my full review of the phone after spending some quality time with the phone, using it for my day-to-day routine and entertainment.
The S21 FE has just launched, marking the latest entry to the already wholesome Galaxy S21 series. The previous FE phone, the S20 FE was celebrated as a flagship-worthy device with an attractive price tag to match. In Malaysia, the most expensive variant of the S21 FE phone costs RM 100 lesser than the Galaxy S21 base model, raising the question of whether it is a prudent choice to get the FE type when the flagship model is just a touch away and how does the performance compare anyway?
Furthermore, with the imminent S22 launch just around the corner (rumoured to be in February or so), it further raises the question of whether one should just wait to see what the S22 brings to the table and for how much. The timing for the S21 FE launch seems odd to me and the only reason why I could see consumers running towards it is if the S22 model carries a much heftier price tag.
---
Price tag
The Galaxy S21 FE 5G comes in 2 variants with a different price tag for each.
6GB RAM / 128GB – RM 2,899.00
8GB RAM / 256GB – RM 3,099.00
My review is based on the 8GB RAM / 256GB variant.
---
What's in the box?
Samsung's minimalistic approach to in-the-box items hasn't changed and the box only comes with the phone itself, a USB TYPE C-TO-TYPE C cable and the tool pin to eject the SIM Card slot. There is no power brick, earphone, or basic phone case.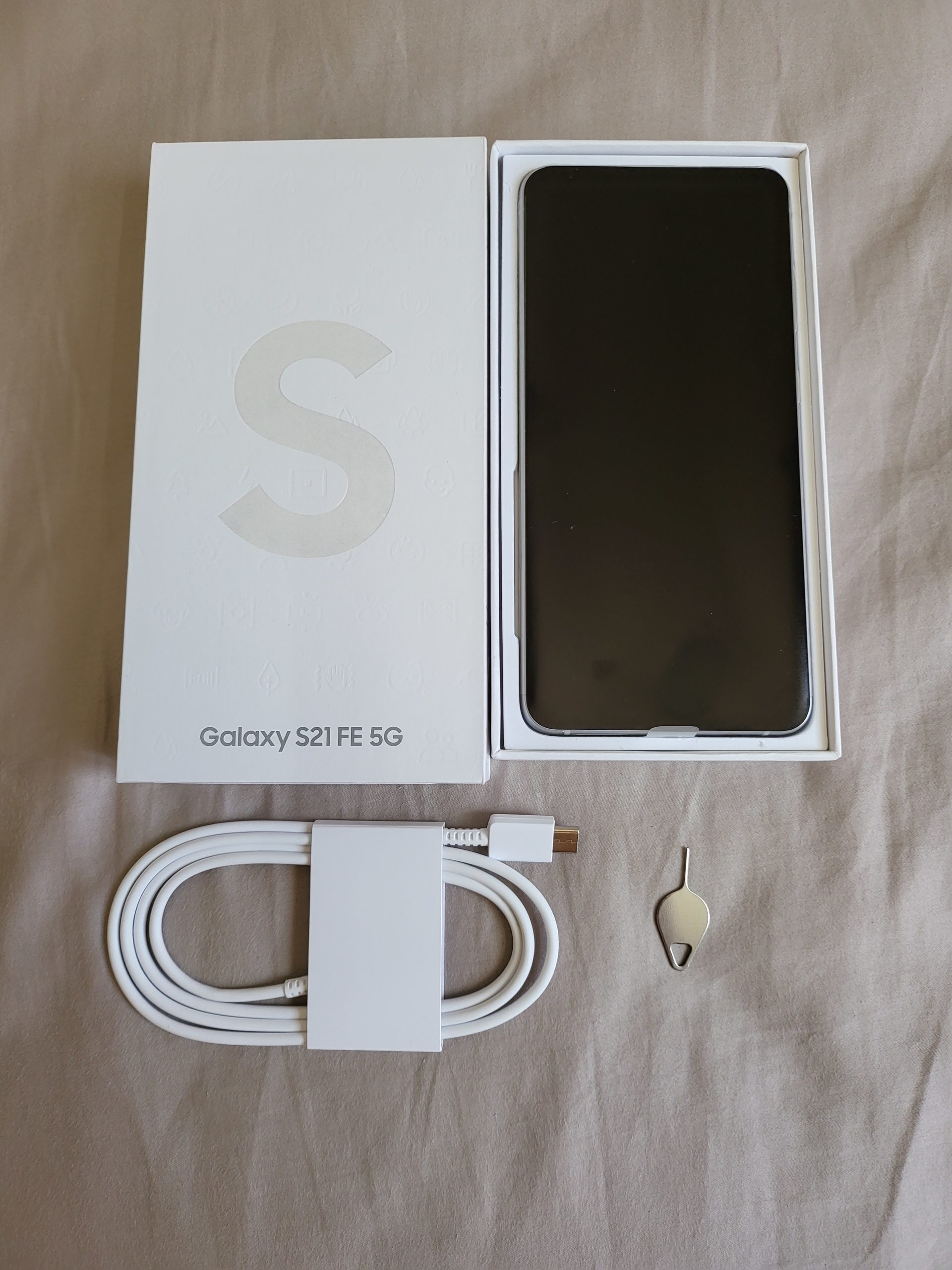 While I understand and somehow agree with the Eco-friendly policy adopted by both Samsung and Apple, I still wish Samsung would have at least included an earphone with every purchase.
---
Design
The unit we received from Samsung is the White colour variant. The phone is also available in 3 other colours, namely;
– Olive
– Black
– Lavender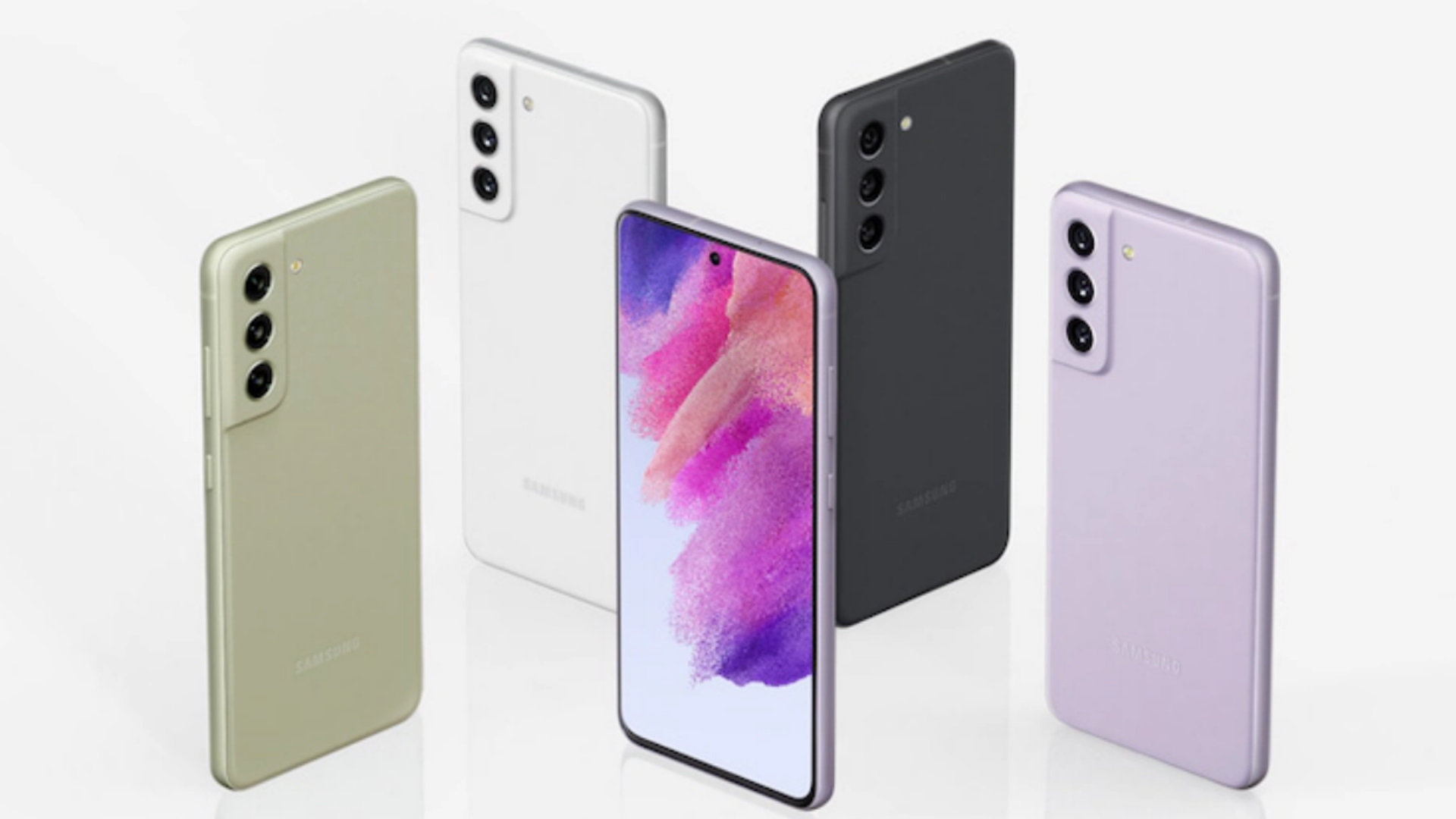 The white looks stylish and I really like it. Despite the fact that the cover material is made of plastic, it didn't feel cheap. The matt finish of the plastic is also eye-pleasing and anti fingerprints, ensuring the white colour enjoys as much of the clean look and impression it deserves. Even without a phone case, the S21 FE looks beautiful nude.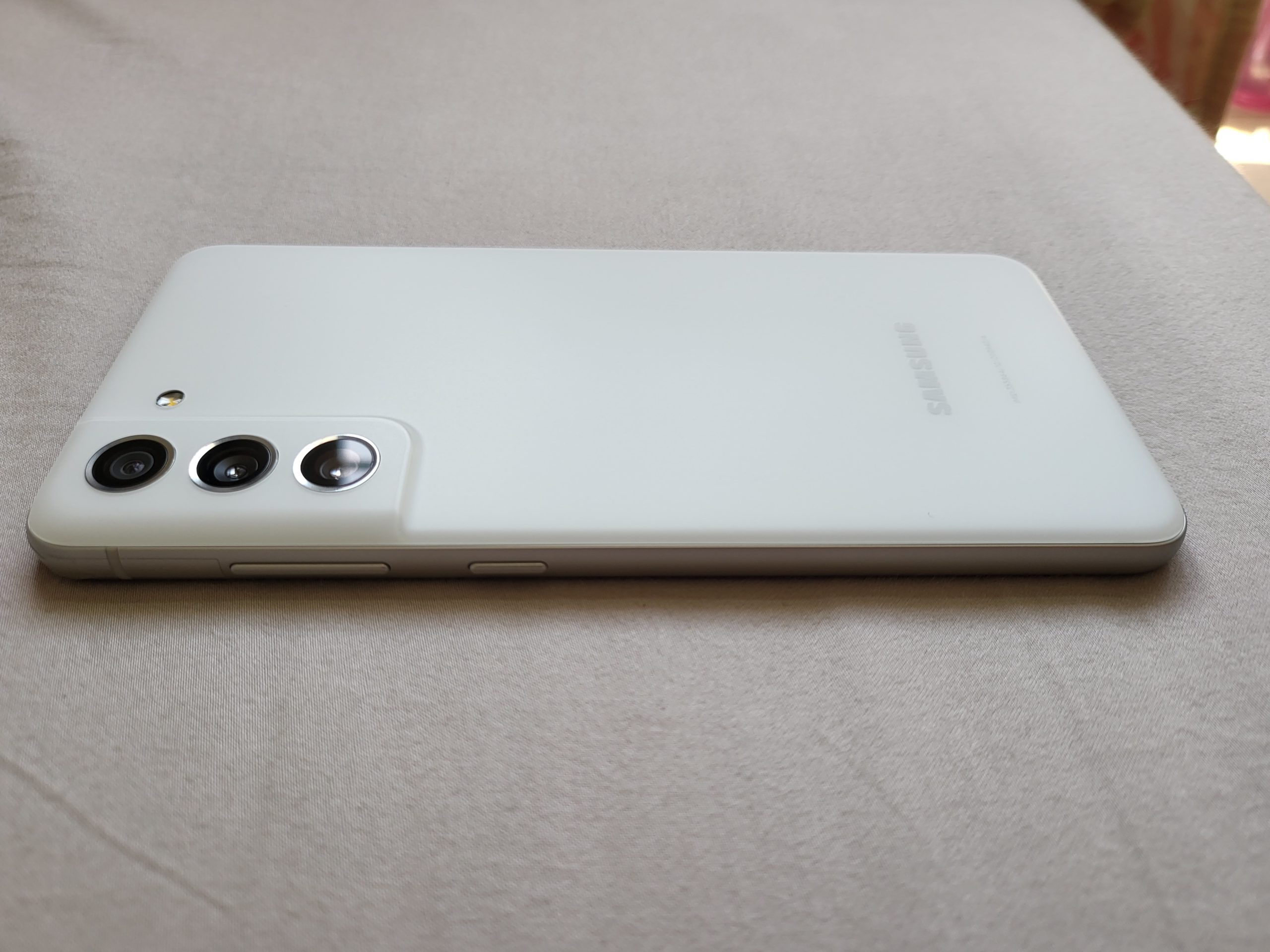 The plastic finish at the back means it doesn't give off the vibe premium phone does but it didn't make me feel that I'm holding a downgraded phone. As I've said, it didn't feel cheap. It feels different, yes, but in a good way. More like a fashion statement kind and to be honest, I do enjoy its appearance like this.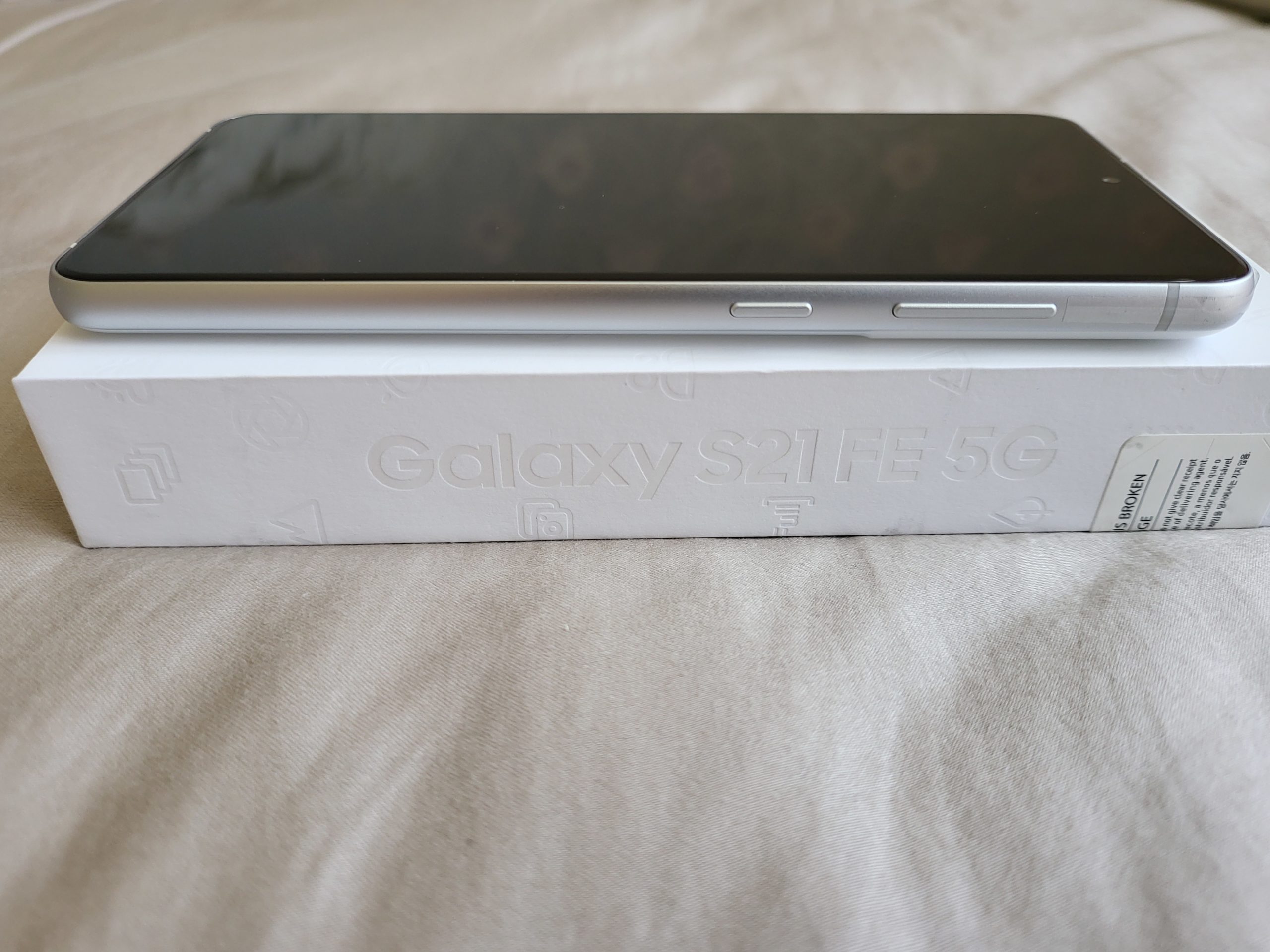 The advantage of the material also meant the phone is very light to hold – only 177gram, making it ideal for pro-longed gaming and entertainment use. In comparison to the Galaxy S21, the latter weighs slightly lesser at 169gram but it has a smaller screen size at 6.2-inch to the S21 FE's 6.4-inch, while both have the same thickness of 7.9mm.
The omission of the micro-SD card slot still didn't sit well with me and even though the previous S21 also didn't include it, I still find myself missing it, hoping for its return.
---
Let's have a look at the overall specs
Dimension (in mm): 155.7 x 74.5 x 7.9
Weight (in gram): 177
Body: Aluminium Frame, Plastic Back, Glass Front (Gorilla Glass Victus).
Protection: IP68 for Dust and Water Resistant up to 1.5m for 30 minutes.
SIM: Single SIM NANO or Dual SIM NANO SIM, DUAL STAND-BY
Memory Card Slot: No
Memory: 6GB RAM @ 128GB or 8GB RAM @ 256GB
OS: Android 12, One UI 4
Chipset: Exynos 2100 (For Malaysia)
GPU: Mali-G78 MP14
Battery: 4500 mAh fast charging 25W, 50% in 30 Mins
Wireless Charging: Yes. 15W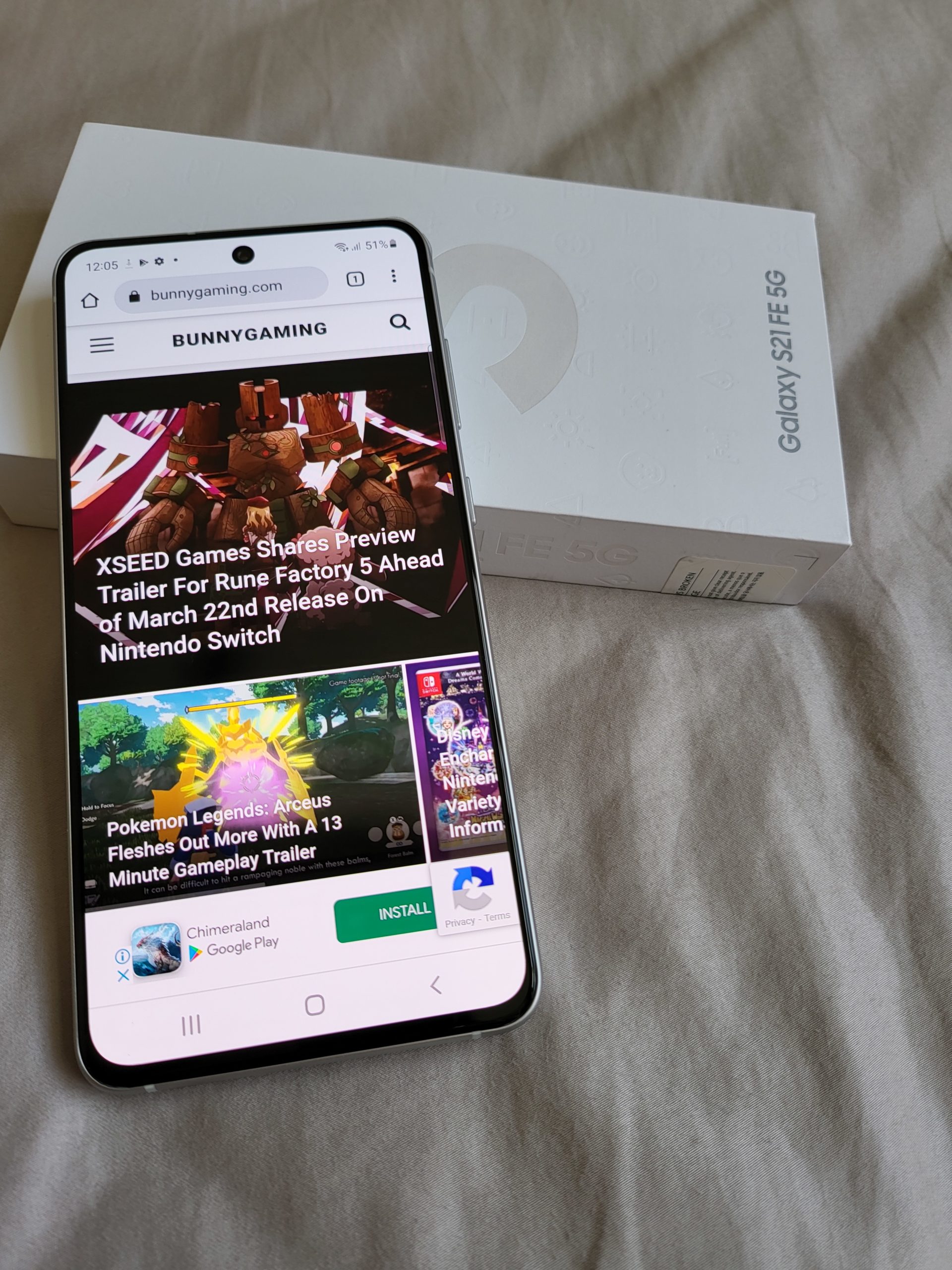 Display Size: 6.4inches
Display Technology: DYNAMIC AMOLED 2X, 120Hz, HDR10+
Display Resolution: 2340 x 1080 (FHD+)
Colour Depth: 16M
Max Refresh Rate: 120Hz
Rear Cam Resolution (Multiple): 12MP + 12MP + 8MP
Auto Focus: Yes
F Number: F1.8, F2.2, F2.4
OIS: Yes
Zoom: Optical Zoom at 3x, Digital Zoom up to 30x
Flash: Yes
Front Cam Resolution: 32MP
Auto Focus: No
F Number: F2.2
Video Recording Resolution: UHD 4K (3840 X 2160 @ 60FPS)
Slow Motion: 960FPS @ HD, 240FPS @FHD
---
Battery and Performance
Compared to the base S21 model's 4,000 mAh battery capacity, the S21 FE comes with a bigger 4,500 mAh, just like the previous S20 FE phone. The phone supports up to 25W charging, which fills the phone to a full tank from empty in about 30 minutes. In today's age, this speed seems a little undesirable considering some phones in the market now supports up to 120W in comparison.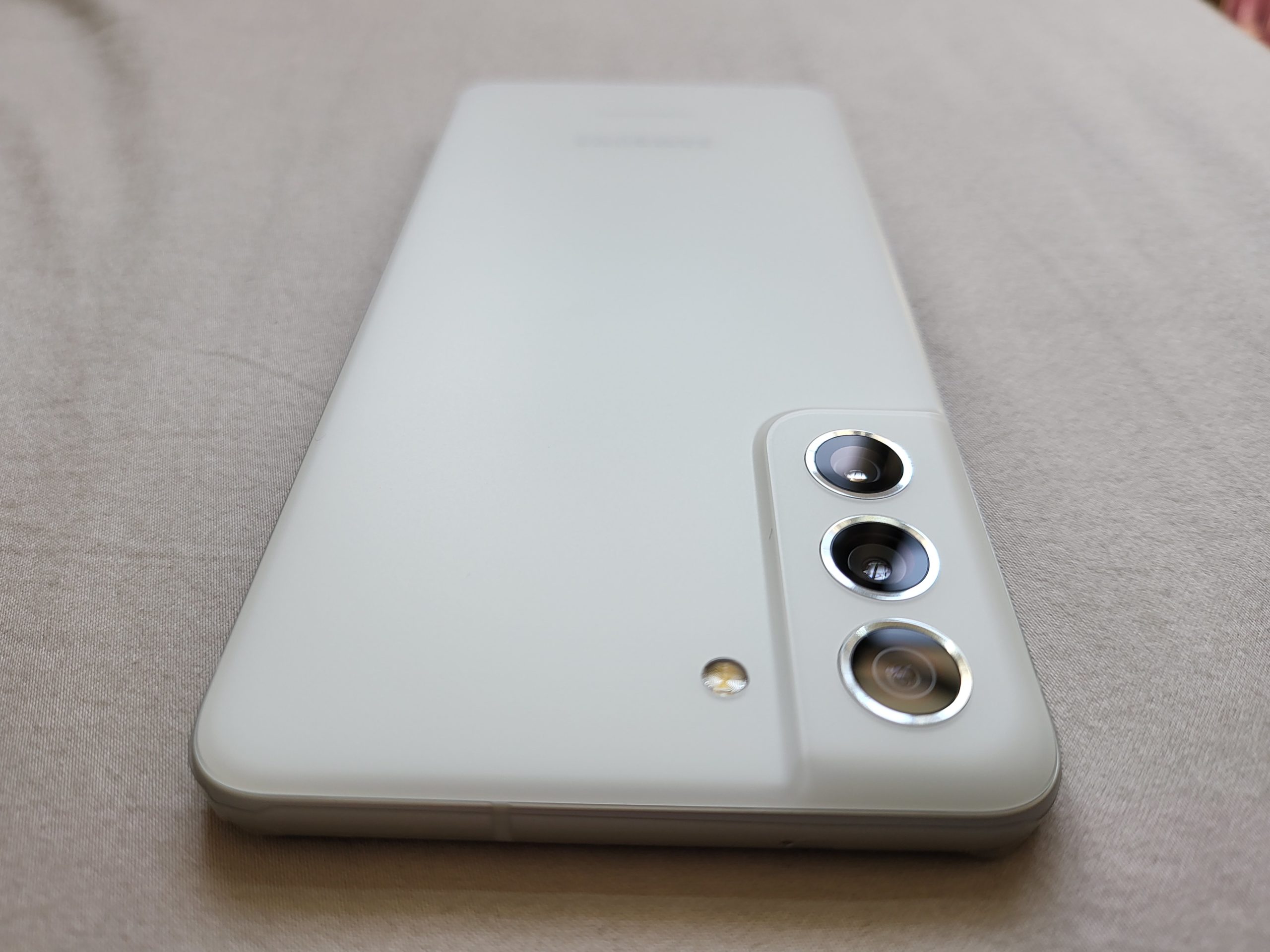 I've run the phone up to full-day use with the motion smoothness set to High (120hz) and by that time I got home, I still have 30% of battery life left. On the second day with similar usage but with the smoothness set to Standard that caps it to 60hz, I returned home with 45%. It depends on how you look at it but 15% of battery life difference for double the frames is something I am happy to trade for.
In terms of performance, the S21 FE performs like a worthy flagship candidate it is. In Malaysia, the phone carries the Exynos 2100 chip with a 6GB or 8GB RAM option. It goes without saying that choosing the one with more RAM is a sure-win formula but then this time the price tag of the phone raises a serious question – the S21 FE only costs slightly lesser than the flagship S21 model, and there is that S22's imminent arrival just around the corner.
---
Camera and photo quality
The phone's camera is similar to the base S21 and S21 Plus models. The main camera is a 12MP unit, backed by a 12MP ultrawide lens, and an 8MP telephoto lens. In comparison to the S21 model, the older model also carries a 12MP main camera and a 12MP ultrawide lens but it has a 64MP telephoto camera in comparison.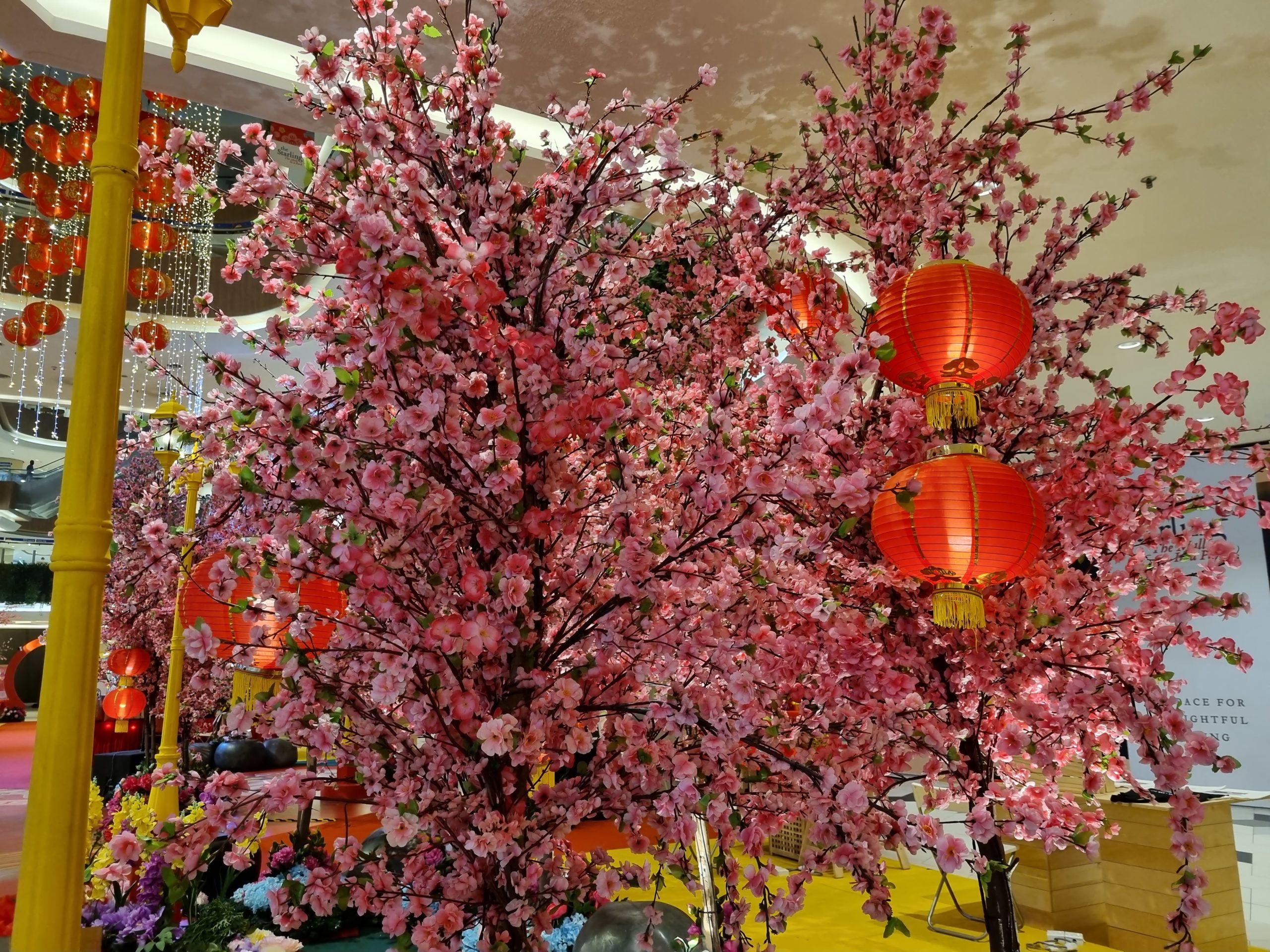 Photo quality-wise, there's nothing to complain about. After all, the S21 FE 5G does carry a flagship spec camera setup. The colours are vivid and vibrant and the User Interface of the cam does its best to produce a good shot.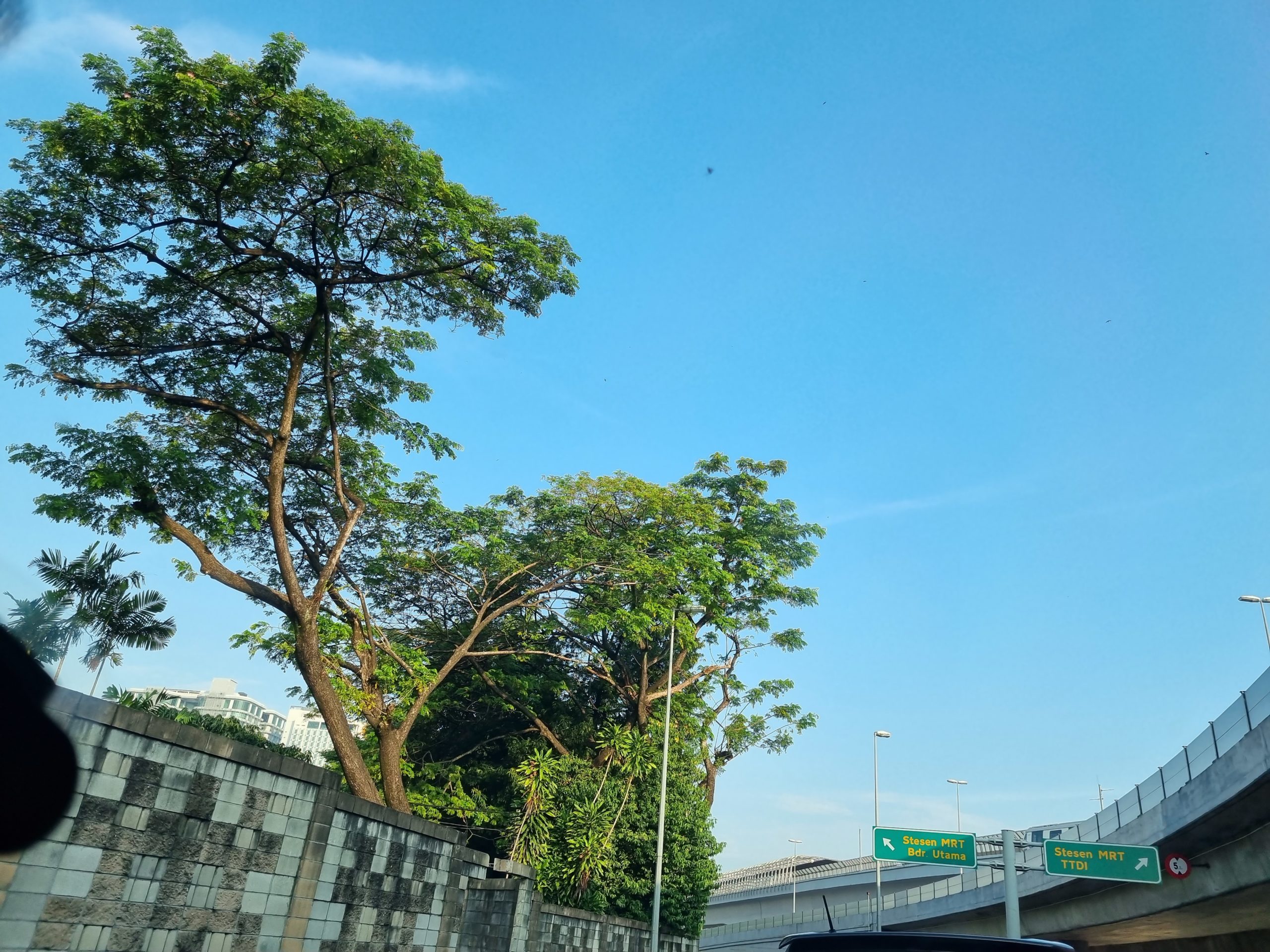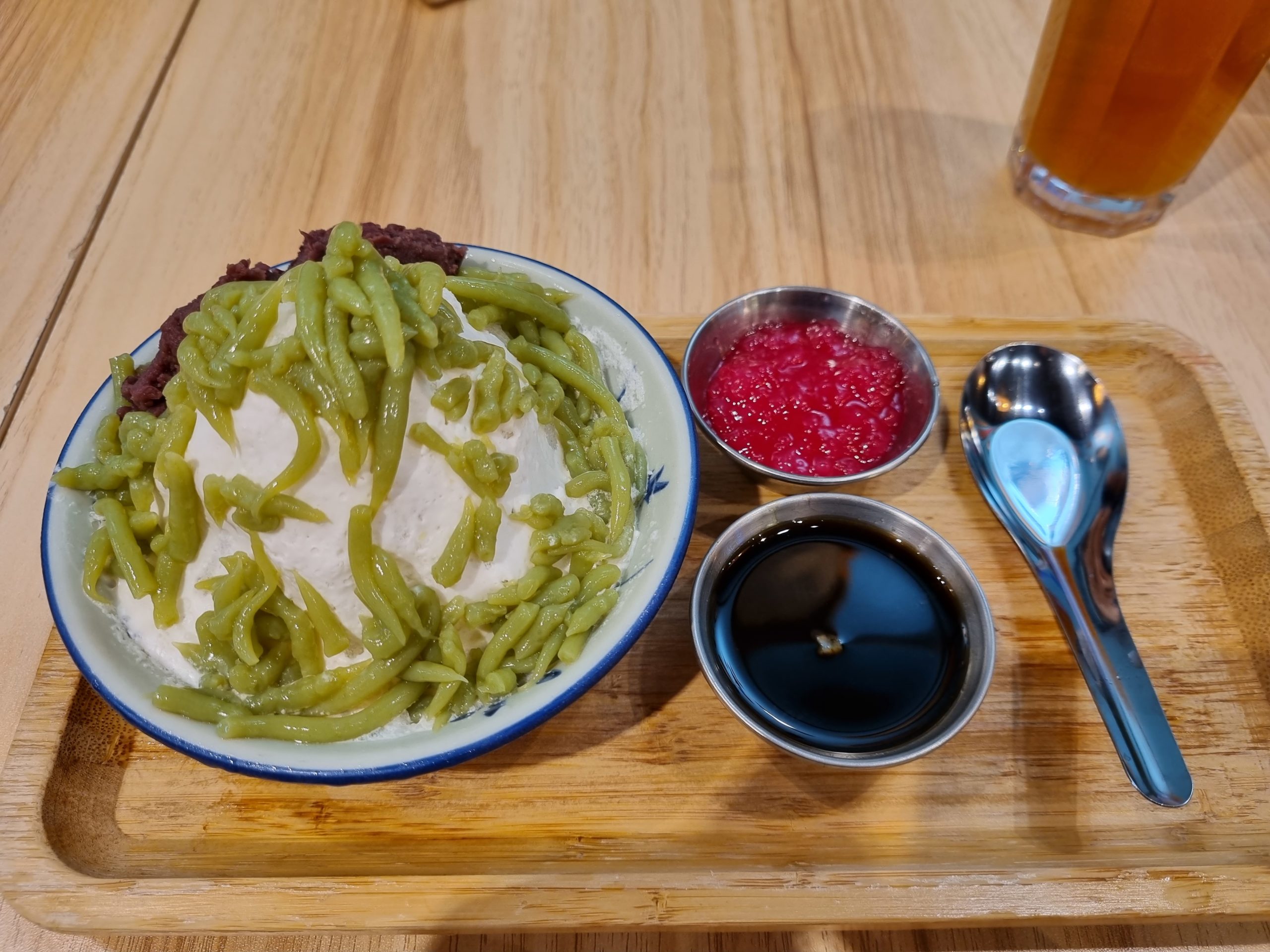 Here's a recap of the Camera specs of the Galaxy S21 FE 5G
Rear Cam Resolution (Multiple): 12MP + 12MP + 8MP
Auto Focus: Yes
F-Number: F1.8, F2.2, F2.4
OIS: Yes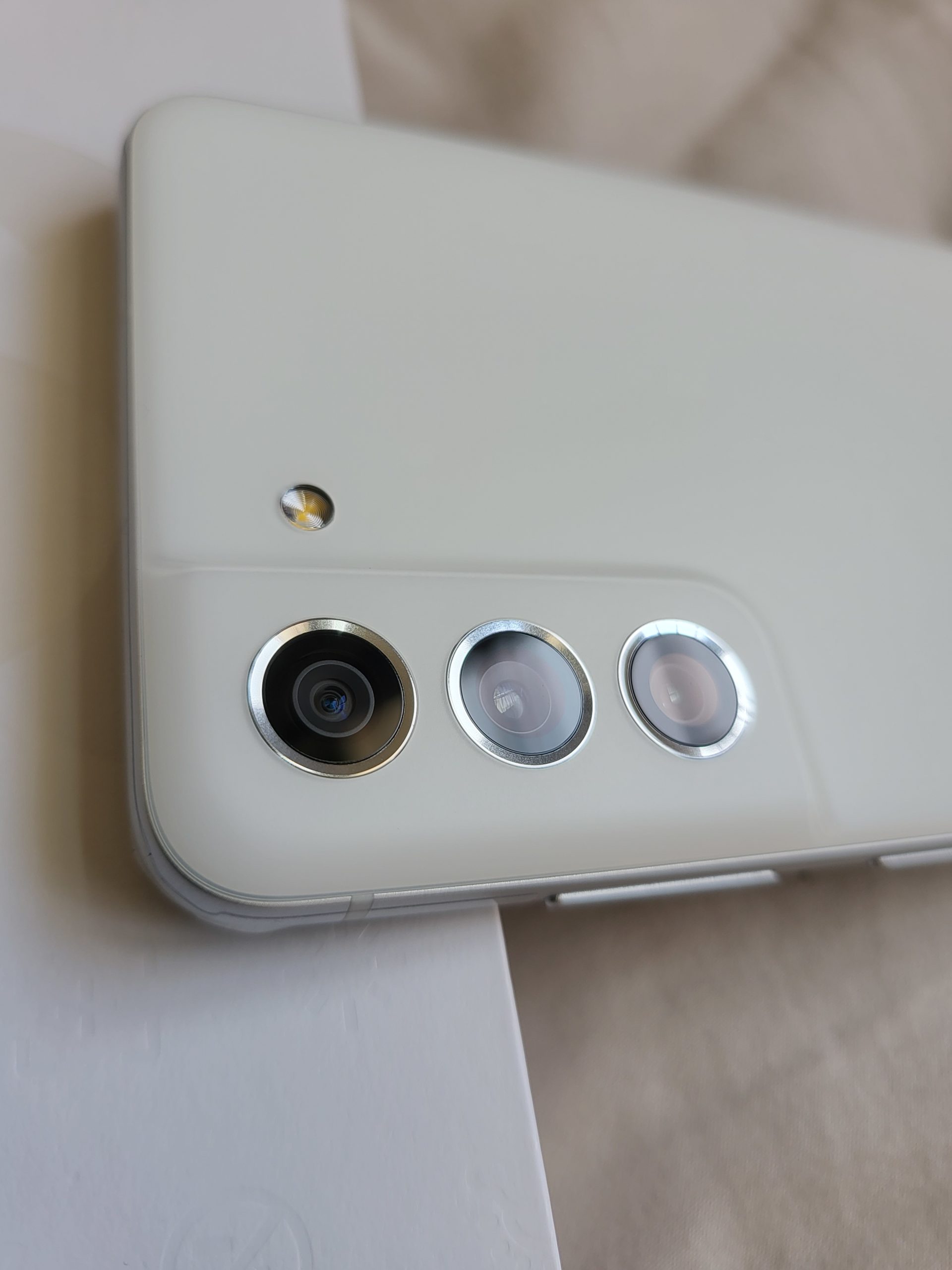 Zoom: Optical Zoom at 3x, Digital Zoom up to 30x
Flash: Yes
Front Cam Resolution: 32MP
Auto Focus: No
F Number: F2.2
Video Recording Resolution: UHD 4K (3840 X 2160 @ 60FPS)
Slow Motion: 960FPS @ HD, 240FPS @FHD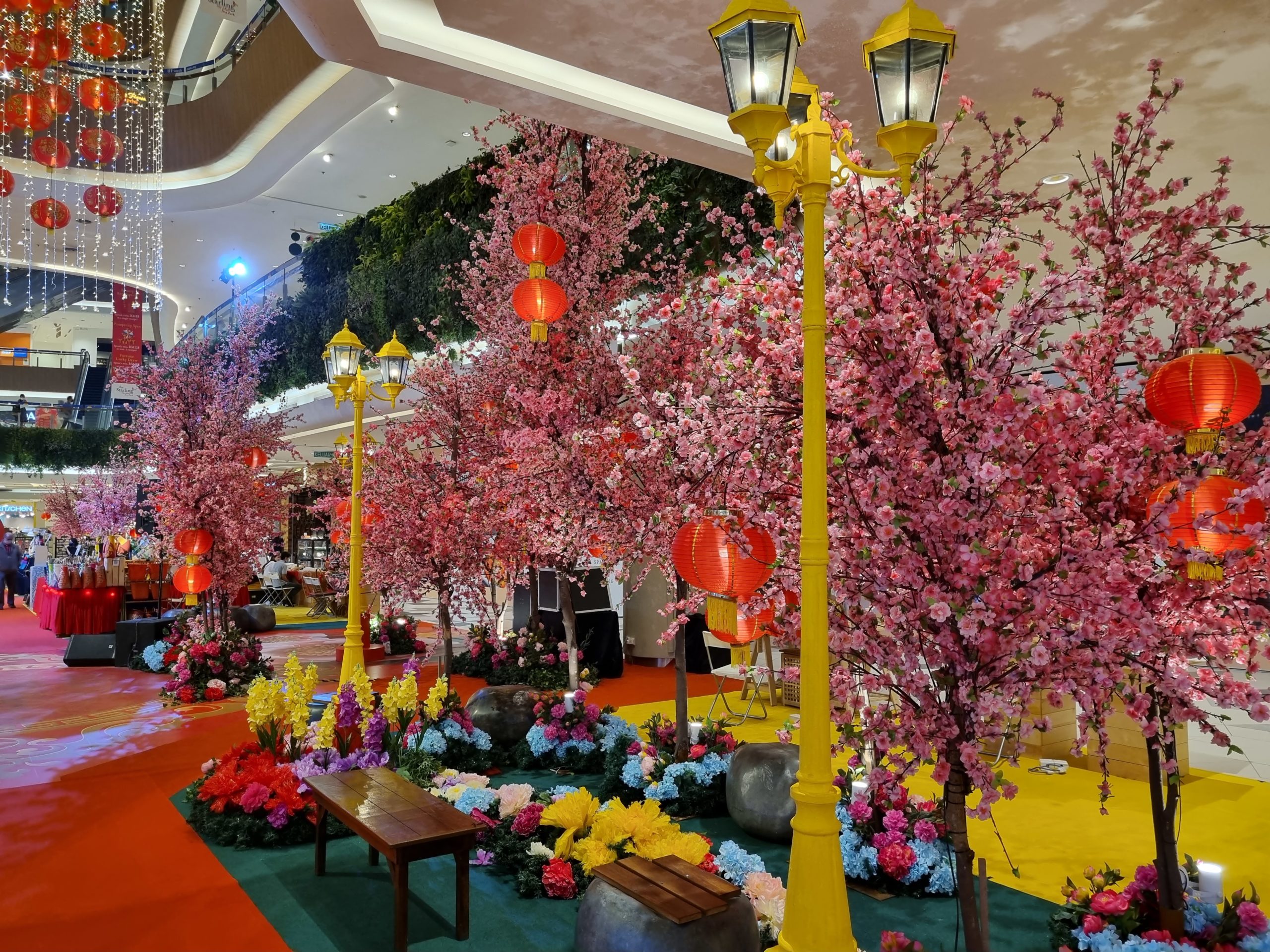 The front camera is a pleasing department for those who use it regularly because it comes with a 32MP camera, compared to just 10MP on the older S21 models. If you want a stronger front camera on a newer phone that costs lesser (only slightly) than the S21s, the S21 FE could be a good pick for you.
With a powerful front and rear camera, there's also the advantage when one uses the Dual Recording where it allows video recording to run simultaneously. Recordings can run up to 4K resolution at 60 FPS on both rear and front cameras and that's great enough for most usage.
---
Gaming
On the gaming side of things, the S21 FE ran most of the games I've thrown at it comfortably except for two – Genshin Impact and Roblox.
The phone could handle the Genshin Impact running on overclocked (max) settings and it's incredible how beautiful the game looks on this phone, especially how the bright and colourful display brings out the vibrant and vivid colours of my characters' costumes. But despite having the same chipset as the S21 series and Z Fold 3, the phone's performance in this game was slightly off. Frames would be smooth for a while before a nano hiccup would stutter the screen for a bit. It's not game-breaking and it's barely felt but still noticeable.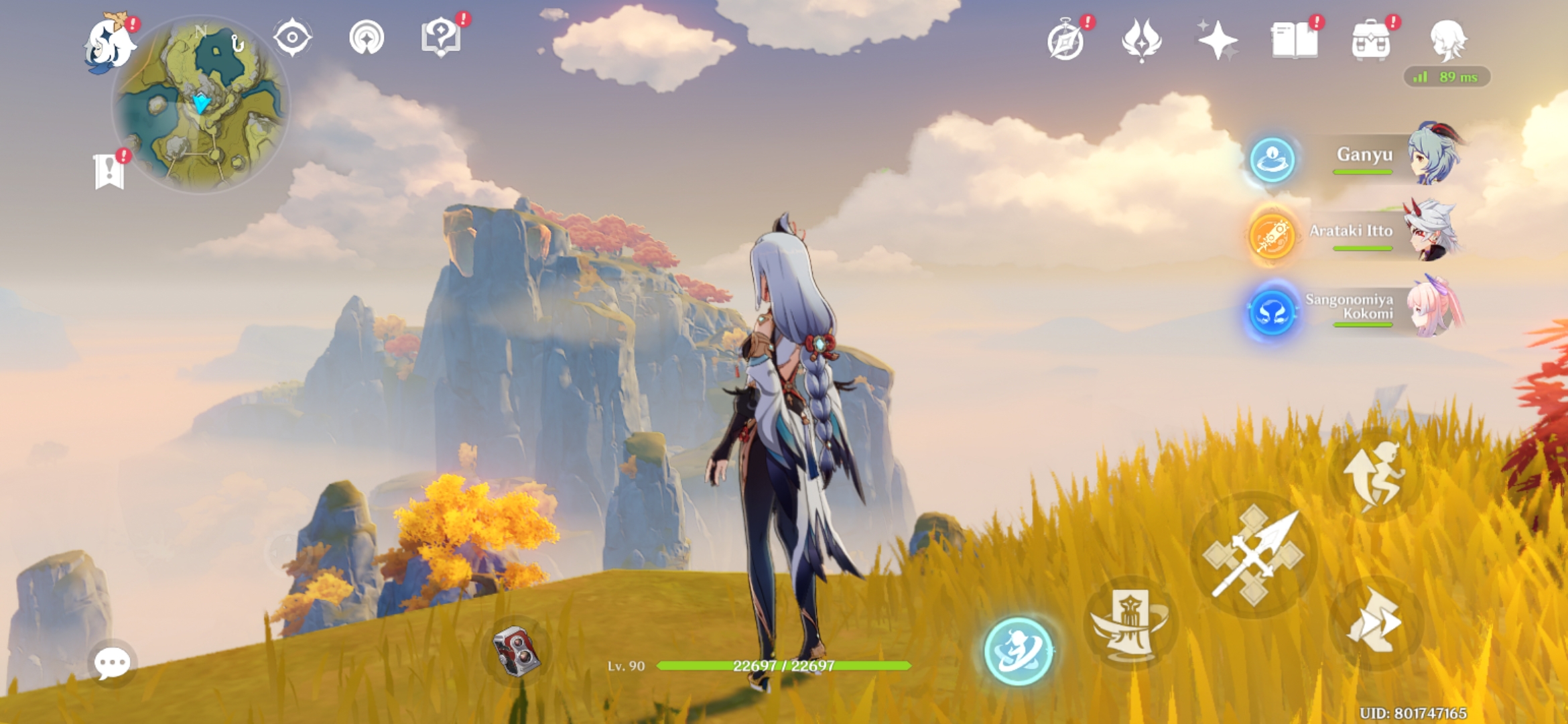 On Roblox, the phone had a hard time keeping up. Graphics were horrendous even at max settings and frames were going on a constant dive. But then again, for a game like Roblox where the community can host their own lobby and decorate them, it's understandable why mobile devices would be challenged.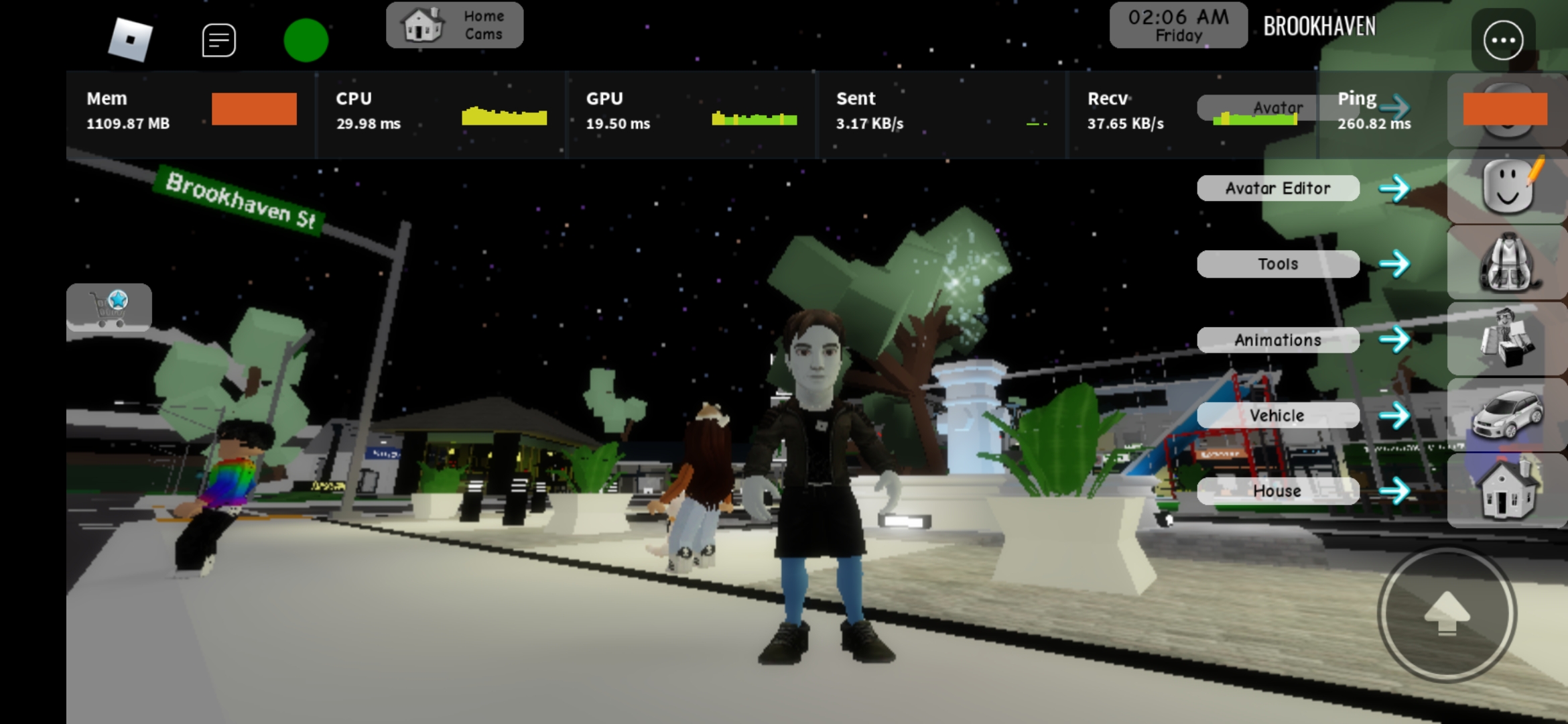 On Chimeraland, things were a lot smoother than on Genshin Impact. Silky smooth frames with no hiccups and just a smooth overall experience all-in-all even when I run it on high settings. The phone did warm up after a while but not at an unusual rate and temperature.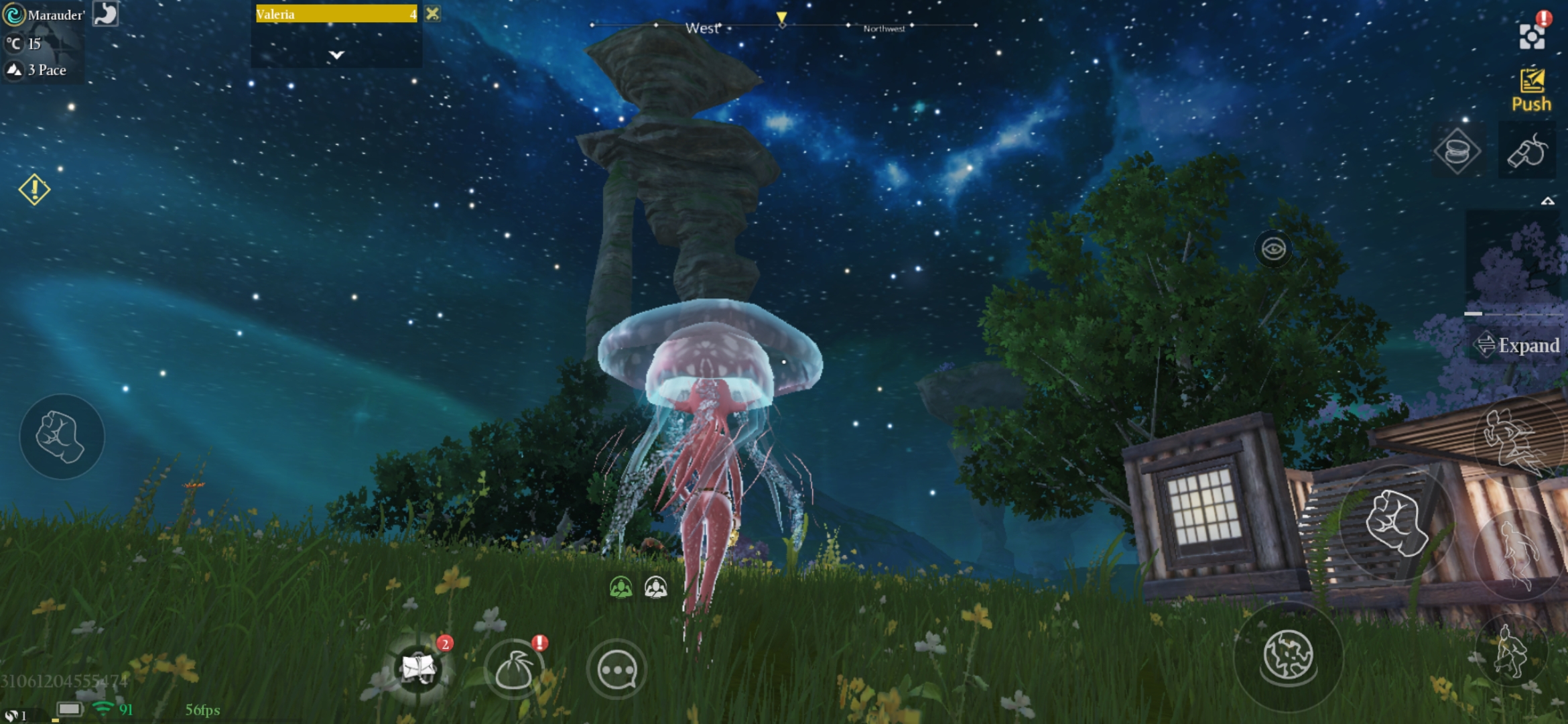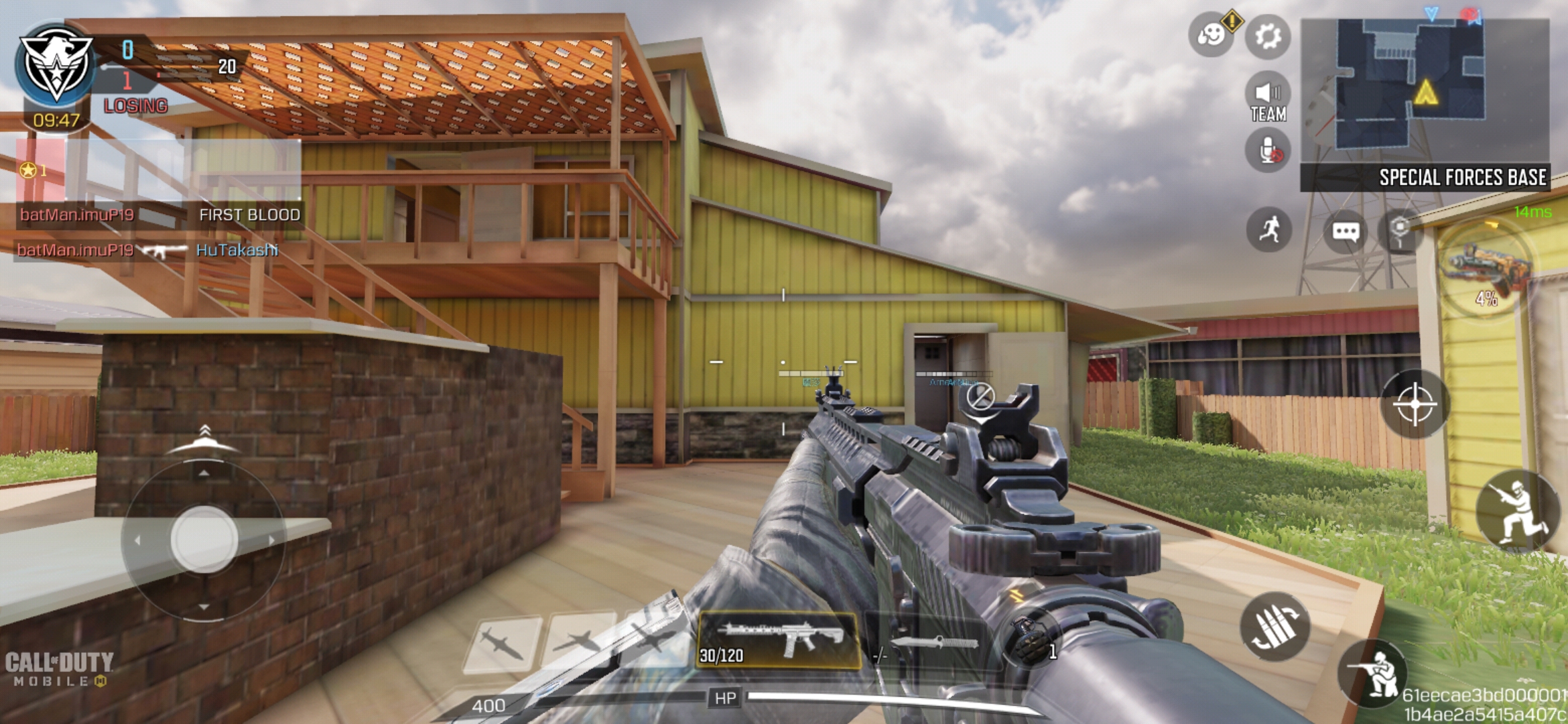 Faster-paced games like Call of Duty Mobile and Rocket League Sideswipe ran without struggle. Max settings, 60 fps, fast loading, and many hours of fun-fest. But anyone thinking of using this phone to play games frequently should consider investing in a good earphone/earpiece because of how the speaker is positioned (bottom), it's easy to cover it with your fingers when holding the phone horizontally to play or watch videos.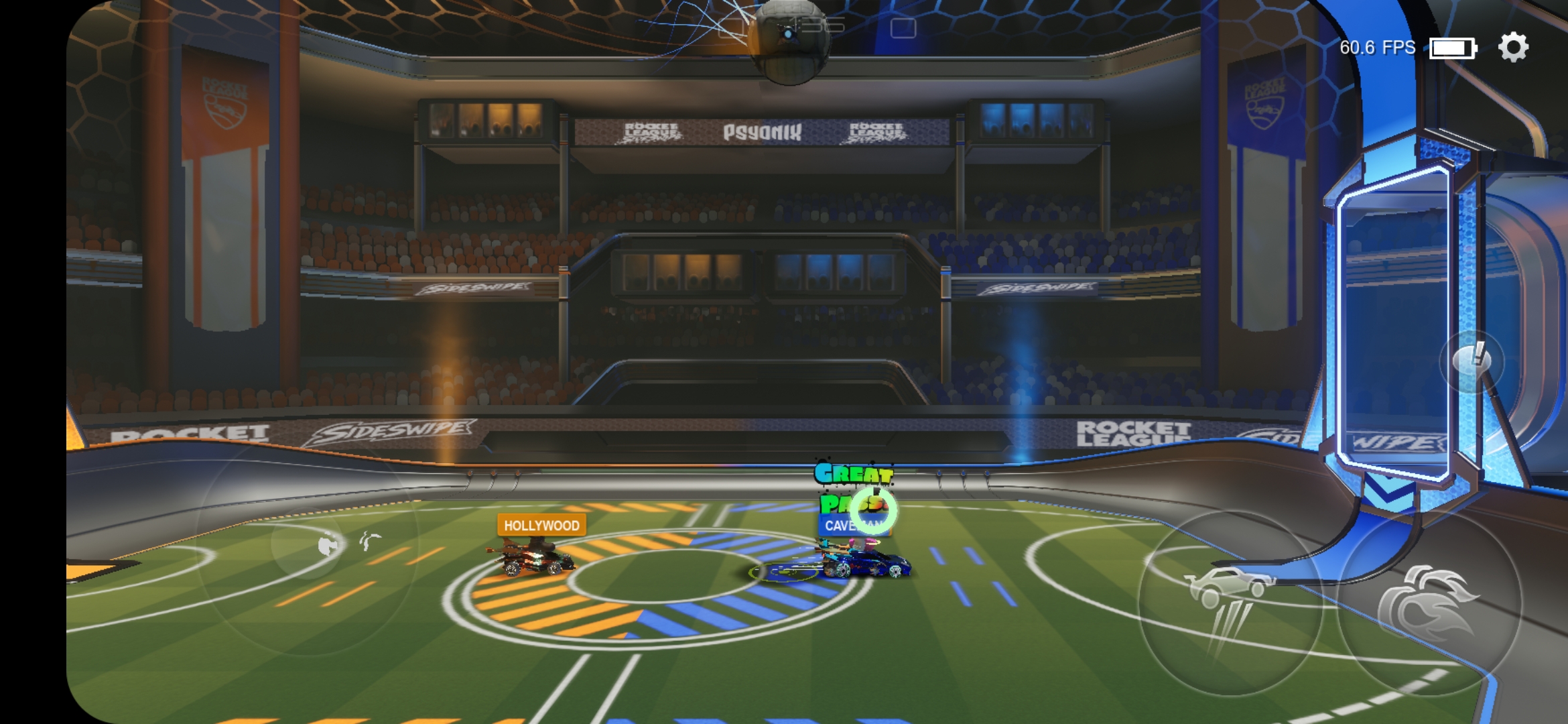 The phone has more than enough firepower to run most games but as the mobile gaming scene continues to see more new titles arriving on its shore, I won't be surprised if the list of games the phone would struggle to run grows. All-in-all, is the S21 FE ideal for gaming? It could be, as long as you are not just playing Roblox.
---
What I Liked
Beautiful to look at and light on the hand.
Bright and colourful display
Able to run most games comfortably.
Powerful front camera
Comes with Android 12
What I Wished Was Better
The price tag isn't exactly attractive.
Charging speed.
Launches too near to S22
Verdict
The S21 FE 5G is a good phone and though its price tag varies only by a negligible bit from the S21 model, this is still a newer phone with similar horsepower and I dare say one that looks better. Comparing it to the S21 alone, I'd just go ahead and recommend it for anyone looking for a new phone. The only dilemma I see here is the timing it launched, which is too close to the imminent S22 arrival. The smart thing to do would be to adopt a wait-and-see approach to see what the S22 brings and for how much before deciding.