The HUAWEI Sound Joy portable Bluetooth speaker is a well-built speaker that's suitable for any occasion and use. Its IP67 rating meant this is a geared and trained outdoor athlete that's protected up to a certain extent, against water splash and dust intrusion. But that is not to say the Sound Joy is only good for outdoor use because from our testing of the speaker, it does fairly well in indoor environments as well.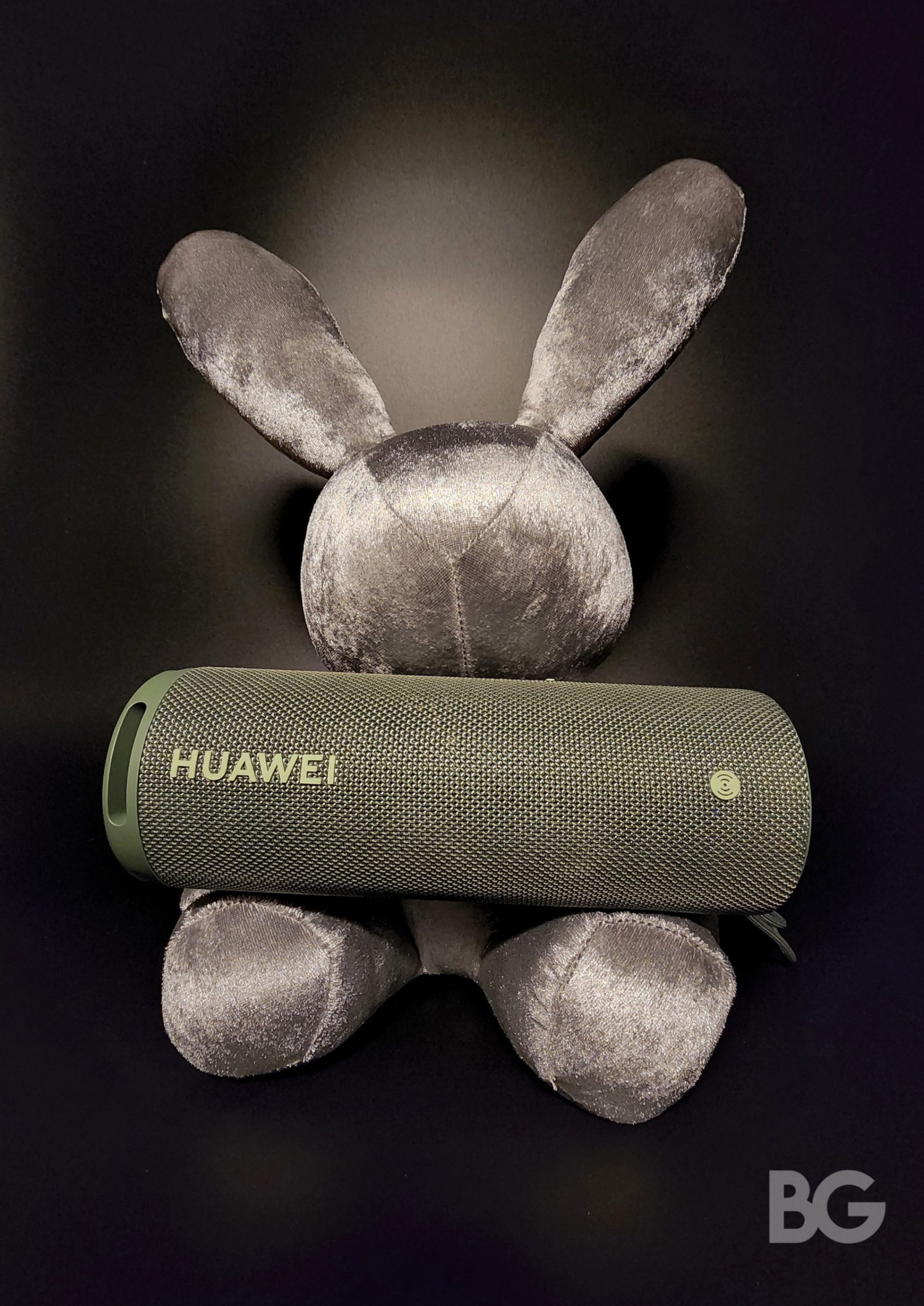 Weighing 680 grams and standing at 202mm tall and 73mm wide, the Sound Joy's look is identical to that of a normal-sized 400-500ml water bottle. It fits comfortably into the side bottle pocket of any backpack and comes with a strap for those looking for the option to tie or hang the speaker a certain way.
In terms of design, it has an adventurously rugged look with mesh fabric overlaying its entire cylinder form with soft-touch plastic buttons. For those looking to get the Sound Joy for indoor use, its top LED ring light serves as another form of aesthetic that lets off a modern vibe.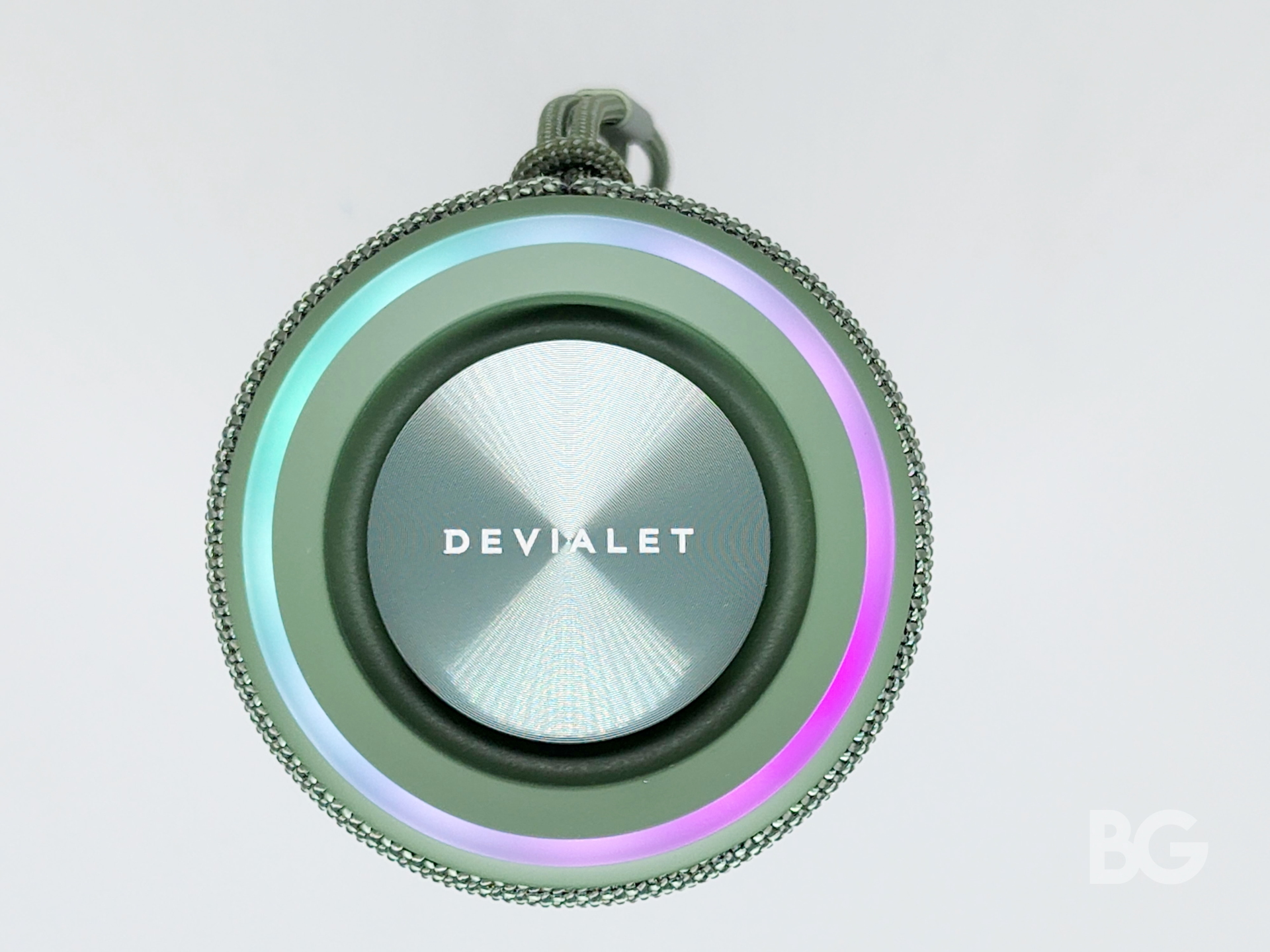 The sample we have for this review is the Spruce Green edition. While the green colour Sound Joy looks refreshing at first, concerns quickly grew about how it'd look old and stains would become obvious over time. It seems that the Black variant might endure the test of time when it comes to ageing more gracefully. But this is subjective and if you like Green for its refreshing look, then be sure to clean it often with wet wipes.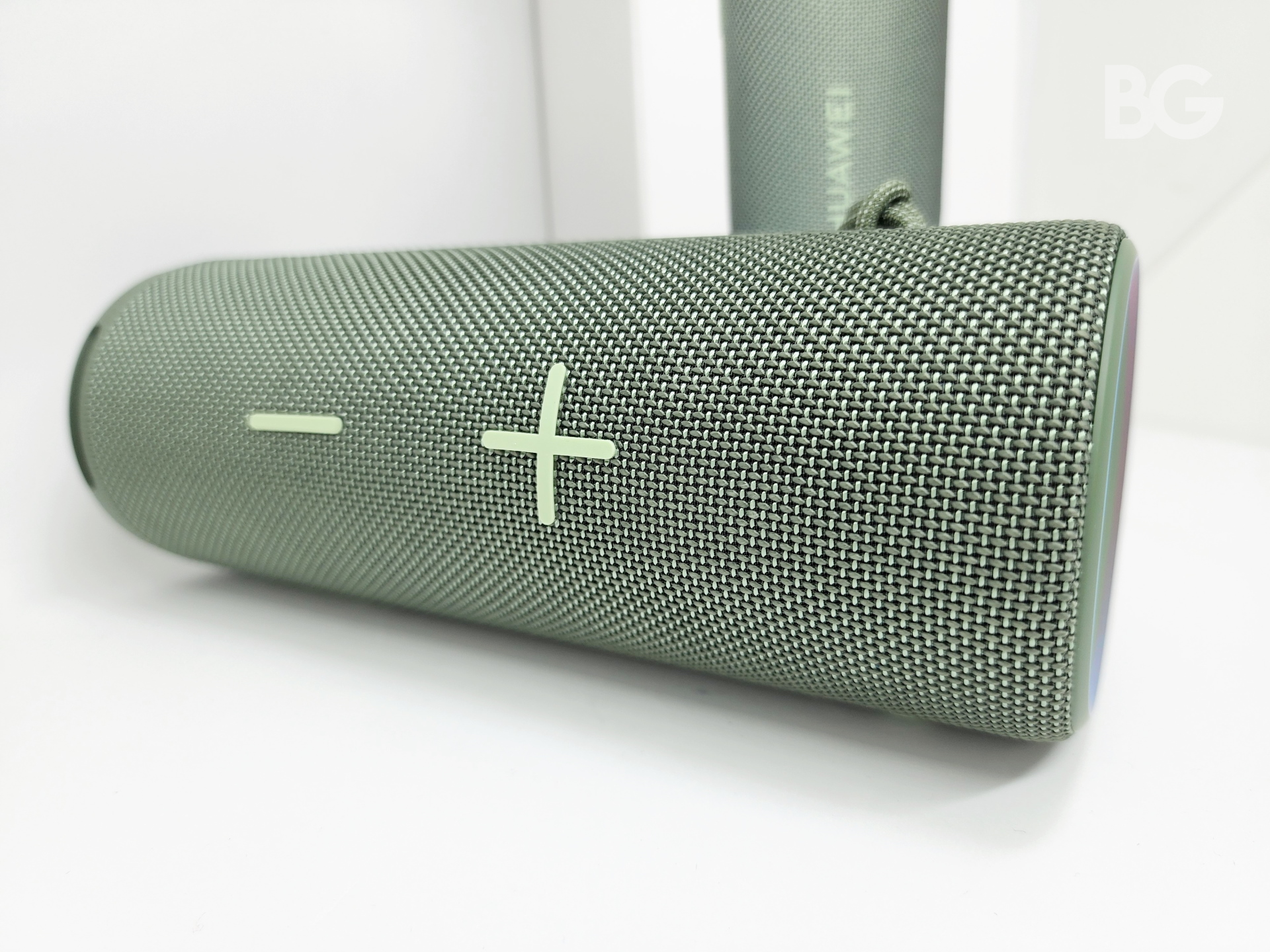 The Sound Joy is a product co-engineered between HUAWEI and the French audio company, Devialet. That being said, the sound quality is pretty awesome. The speaker comes with a 20W full-frequency speaker and a 10W tweeter inside that ensures good sound quality. Befitting its image as an outdoor athlete, the Sound Joy's volume is reliably loud yet its sound quality doesn't deteriorate when pushed higher as I expected it could.
The bass is a little heavier than what I preferred, so songs with an emphasis on voice/lyrics over beats and pumps don't sound as great as those with an emphasis on the latter two. I can see this speaker being kind to those into dance music, or punch-tone energetic music in general. If you are more into acapella and acoustics, the Sound Joy is still a good speaker for you but it isn't the best.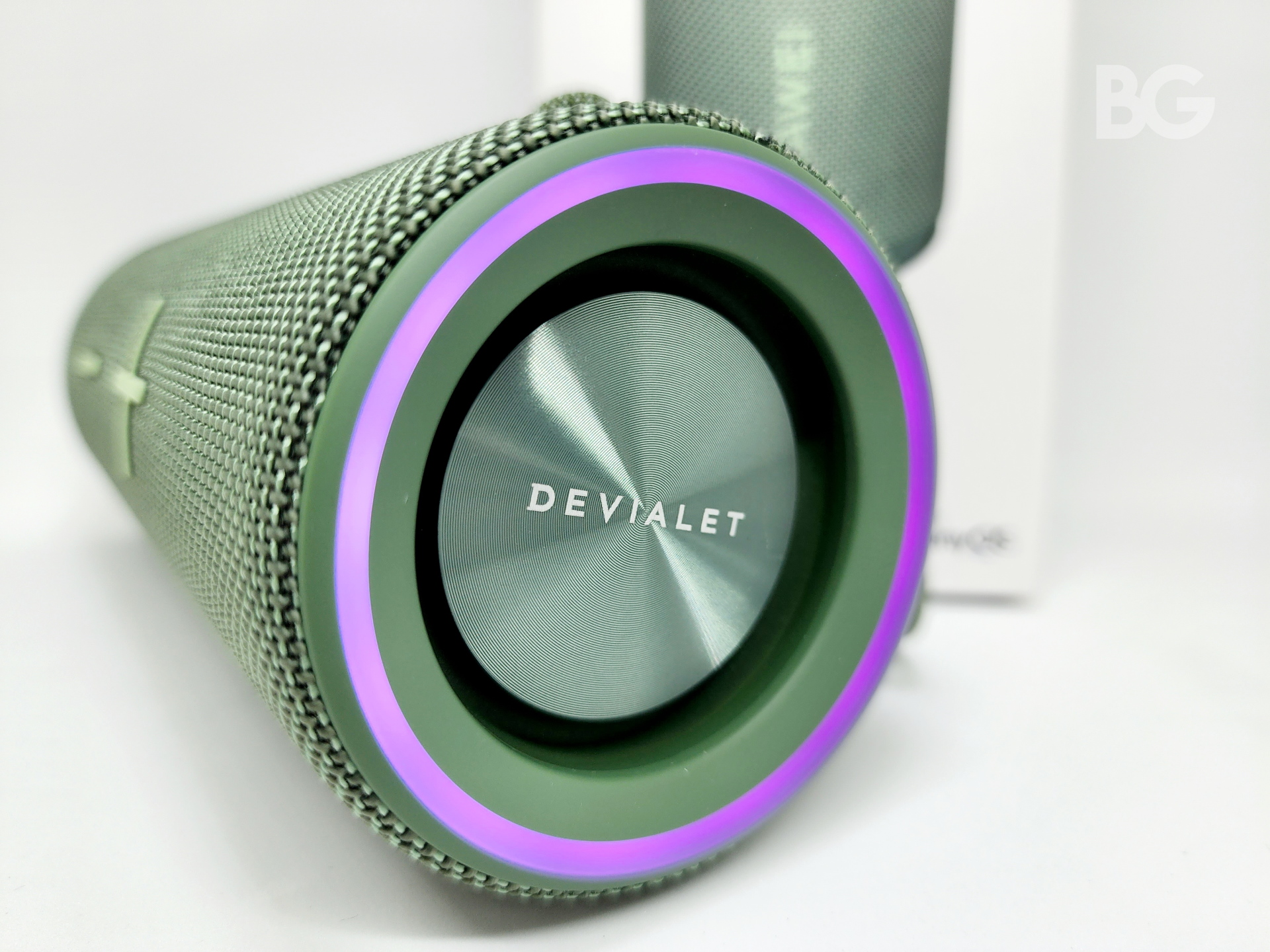 For example, Alan Walker's Faded – both Techno+Voice and Techno only version sounded perfect on the Sound Joy, enjoying the speaker's loud and punchy delivery. Whereas acoustics or treble-heavy songs still play well though not on the same quality level as energetic tunes but the differences aren't too big.
Works of art like The Hu's Legend of Mother Swan which is a song with multiple instruments strumming in the back accompanied by a consistent drop of bass benefited from the Sound Joy's strength in handling deeper bass. Due to the song's vocal being on the deeper end naturally, the singers' voices didn't sound under-delivered on the speaker. The instrumental part in Rammstein's Nebel also enjoyed the same benefits, the vocal part in the singing felt a little nerfed due to the vocal being a tad bit higher in pitch than The Hu's.
Here are some of the songs I've tested on the Sound Joy speaker. Songs are played from medium to high volume, to check for sound breaking and quality. I've scored them from a simple 1-5 points system as below;
1 – Extremely Bad –
2 – Bad –
3 – Fair –
4 – Good
5 – Excellent
Song List
Legend of Mother Swan – The Hu – (5)
Faded – Alan Walker – (5)
Nebel – Rammstein – (4)
Sayonara Color – Priscilla Ahn (4)
Red Lights – Tiesto – (5)
Somewhere Only We Know (Acoustic) – Keane – (4)
Rise – John Dreamer – (3)
Emerald Princess (Instrumental Part) – TSFH / Thomas Bergersen – (4)
Emerald Princess (Techno Part) – TSFH / Thomas Bergersen – (5)
Wings – Birdy – (4)
Bohemian Rhapsody – Queen – (4)
Dandelions – Ruth B – (4)
Moskau – Genghis Khan – (5)
Rasputin – Boney M – (5)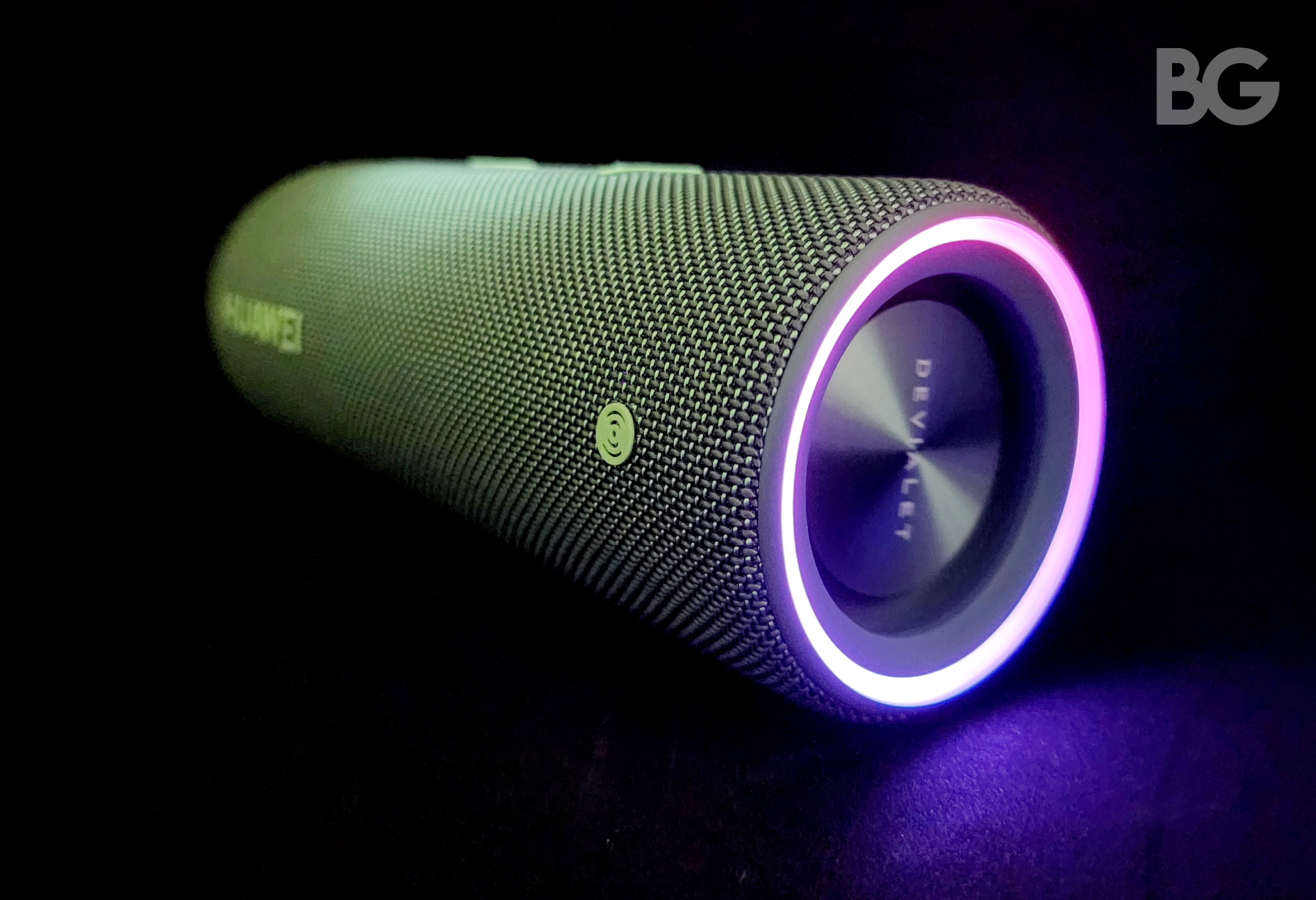 Connectivity-wise, the Sound Joy uses Bluetooth 5.2 that would connect to most devices easily. I've tried it on my Samsung TV, phone, and different laptops and with the exception of the TV, the Sound Joy was (unsurprisingly) the better option compared to the built-in ones that came with the other devices. I also tried connecting the speaker to my PlayStation 5 but the console couldn't detect the speaker.
The HUAWEI AI Life App is a software that lets Sound Joy owners configure the speaker, letting the user choose between one of the 3 sound modes – Hi-Fi, Vocal, and Devialet mode. It is through this app that users could connect their phones to the speaker but this feature is bugged out for me. For some reason, I can't connect to the speaker from my S22 Ultra phone via the app but I can easily connect it using my phone's native Bluetooth function and from there it worked just fine.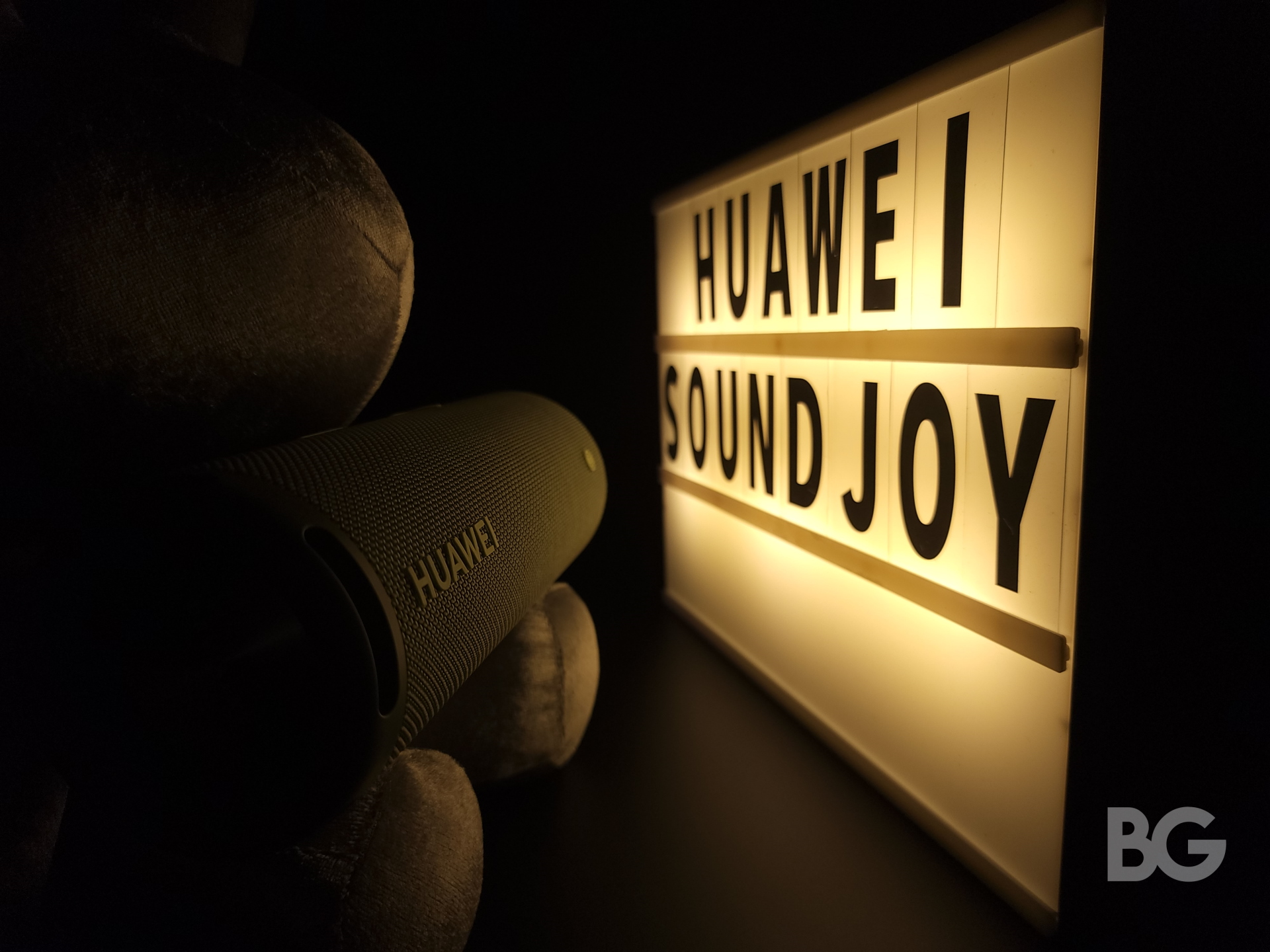 But what is inconvenient with the speaker's Bluetooth is, that it does not auto-detect and auto-connect to the phone once it's turned on. I've read that this feature is only available on HUAWEI phones so for the rest of us, we'd have to manually connect it every time we need to use the speaker. It also seems like the AI Life app is not available for iOS users, so do keep this in mind if you are buying Sound Joy for Apple devices. I reckon you can still connect to it from your phone's Bluetooth, but do double-check to be sure.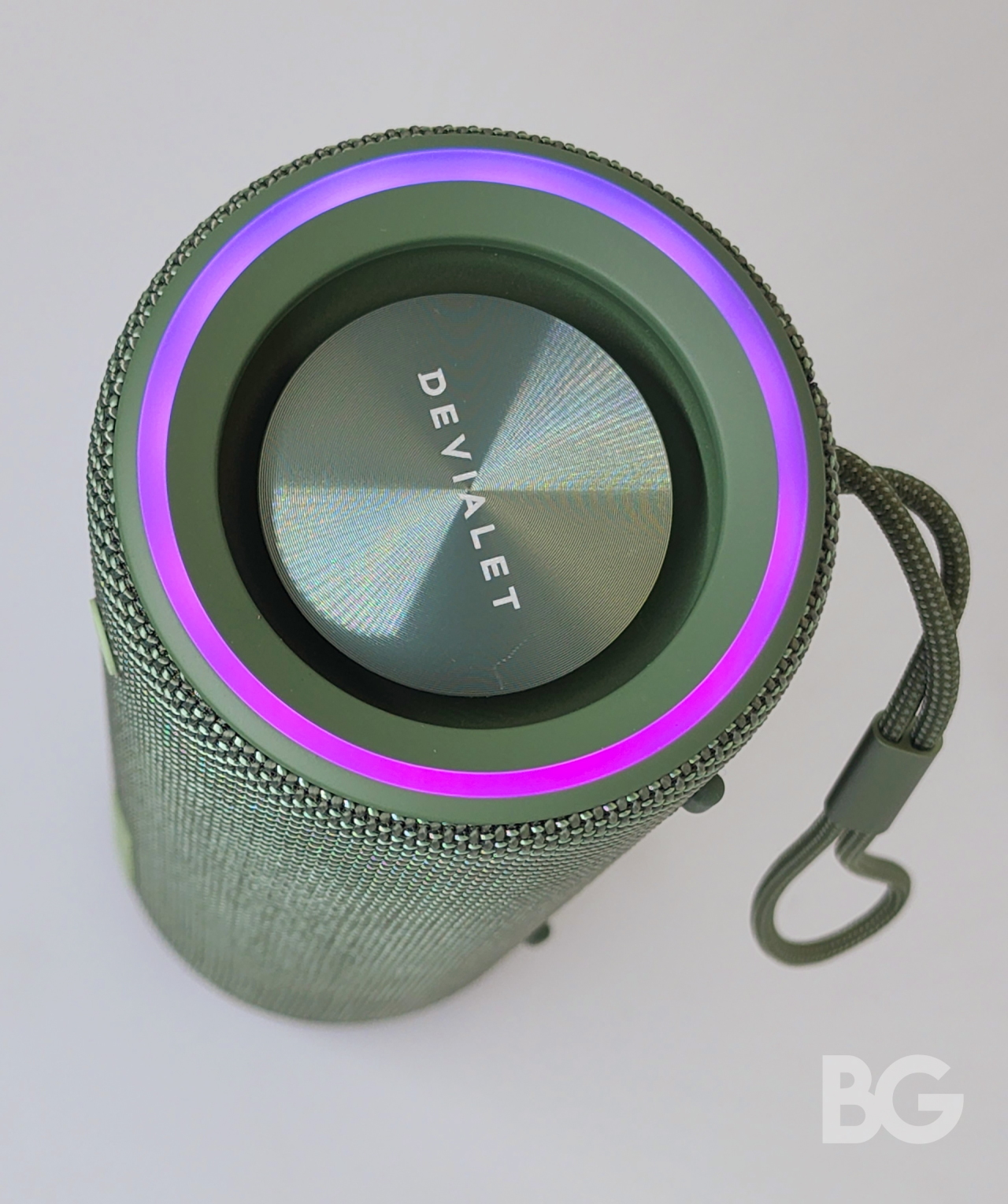 The Sound Joy comes with impressive battery life at 8,000mAh and HUAWEI has said the speaker could play continuously for 26 hours. I've not tried torturing my speaker and the occupants of my household with 26 hours of straight playtime but I've run it on 6 different sessions each around 3-4 hours on a single full charge. At the end of it, I still have some juice left. I'd say the 26 hours claim is accurate or very close.
On the charging side, the speaker supports up to 40W charging which is amazing considering we live in an era where we'd need to charge many things on a daily basis. The 40W speed and the infrequent need to recharge the battery are one of the things I adore about Sound Joy.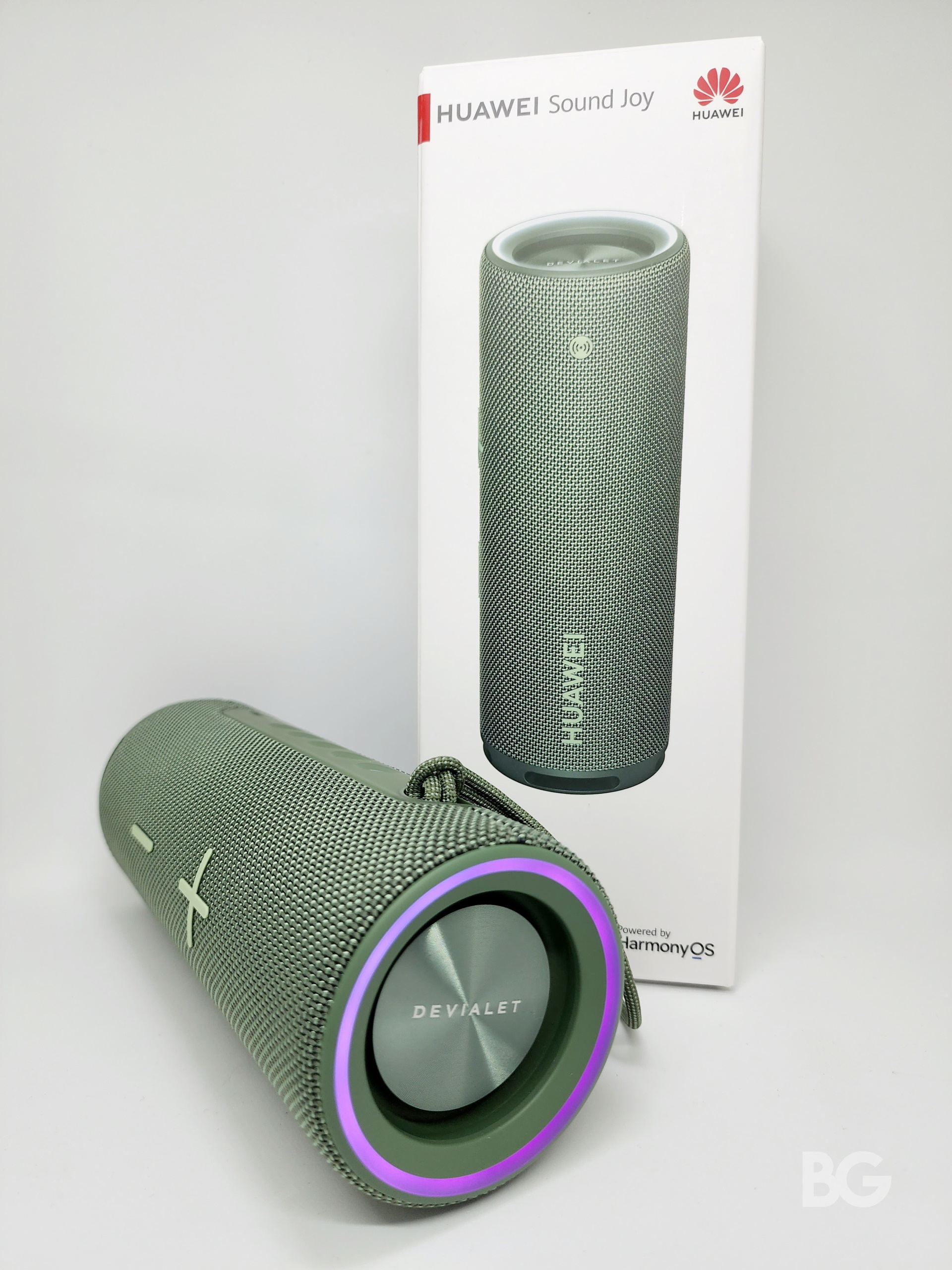 What I Liked
Well-built with an IP67 rating.
Good for loud/energetic music
Great battery life and charging speed
What I Wished Was Better
Comfort settings like auto-detect/connect should be available on non-HUAWEI devices.
Better clarity on vocals
No iOS support.
Verdict
The HUAWEI Sound Joy can be a good companion for any occasion and it has all the right tools and design to be both reliable and enjoyable. The IP67 rating and its huge battery life alone spells outdoor life and be it a picnic, an outdoor gym session, the beach, or camping, activities, the Sound Joy has enough juice and is tough enough to handle nature. When it comes to sound quality, its loud and energetic sound system leaves little to be complained about, unless of course, you are more of an acoustic and acapella person then in which case, the Sound Joy may not be the best option for you.