Mobile gaming has grown to stratospheric heights in the past decade alone and has even changed how the gaming industry operates. Almost everyone I know, regardless of whether they are in the gaming industry such as myself, or former work colleagues who enjoy the distraction, to even older family members who enjoy the escape and stimulation, plays games on their mobile device. However, the experience can only be as good as the device and that can sometimes feel not as great as it should.
Here is where Bluetooth gamepads come in. They are designed to replicate the functions and ergonomics of a handheld-console gamepad to allow for a better gaming experience on mobile devices. There are many kinds of gamepads in the market but in this instance, I'll be talking about the highly-rated GameSir X2 Bluetooth gamepad.
The GameSir X2 Bluetooth gamepad comes in 3 different variants. There is the GameSir X2 Lightning and the GameSir X2 Type-C variants but the one we got to review is the award-winning GameSir X2 Mobile Bluetooth gamepad which was officially recognized as one of the best products of 2021 by the International Business Times.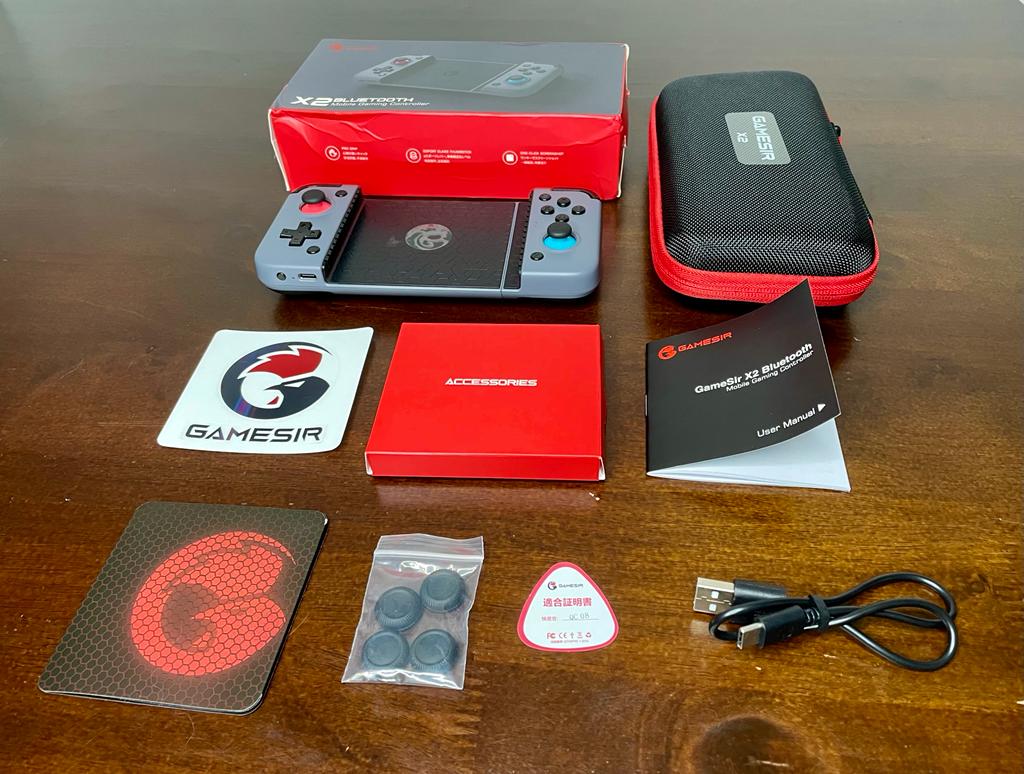 What's In The Box?
I liked how neatly the product was packaged in the box that arrived. It was bigger than I imagined but the gamepad together with the accessories was housed in the official GameSir X2 carrying case. The case itself feels of good quality and most importantly sturdy enough to house the gamepad. Aside from the gamepad itself, the tiny accessories box contained the instruction manuals, a GameSir sticker, a USB Type-C charging cable (38cm), and two sets of rubber thumbstick covers in concave and convex variants. I prefer the concave ones as they felt much better to me.
How Is The Design, Durability & Comfort?
Just looking at it one can see how the design of the game controller is obviously inspired by the Nintendo Switch and that isn't a bad thing. The design itself catches the eye due to familiarity and I was pleasantly surprised by how much better it felt in my hands. By default, the gamepad itself is about 17.5 cm in length and stretches as far as 26cm with the maximum space allotted for a phone to slot in roughly around 18cm.
What I like about the GameSir X2 gamepad is how even if it's plastic it doesn't feel cheap. There is a surprising amount of weight when it's in my hands that instantly assured me a lot of thought went into the design of this product, like the rubber-coated bumps on the back of the gamepad or the rubber teeth that would hold the phone in place while housing it.
From a design perspective I also quite like how the directional buttons were placed in a plus (+) layout as some designs that adopt the circular directional button layout tend to have input detection issues when it comes to accuracy. The face buttons are tailored to Xbox gamepads users with the same layout. The face buttons themselves feel great to hold down and I was also surprised how the thumbsticks themselves could be set as optional input buttons. The shoulder buttons have a very nice tactile clicking feel to them although for purists they do not have the option for gradual inputs like on the Xbox or PlayStation controllers like when driving vehicles to control the throttle.
Due to how well built it is, the GameSir X2 gamepad also looks like it will handle a drop or two. I feel like significant damage would probably come from it awkwardly landing on one of the shoulder buttons at force, or it being thrown directly at a hard surface if that would speak to how durable I personally feel. One thing that I do have to highlight is not all phones would comfortably slot into the gamepad and more so with the casing still on. I took a while to figure it out only to realize there is only one direction the phones need to be placed into it and I could do so with or without my casing attached. It also helped that once I got it on the right way it didn't feel like it would slide off easily but that is something that is subjected to each phone used.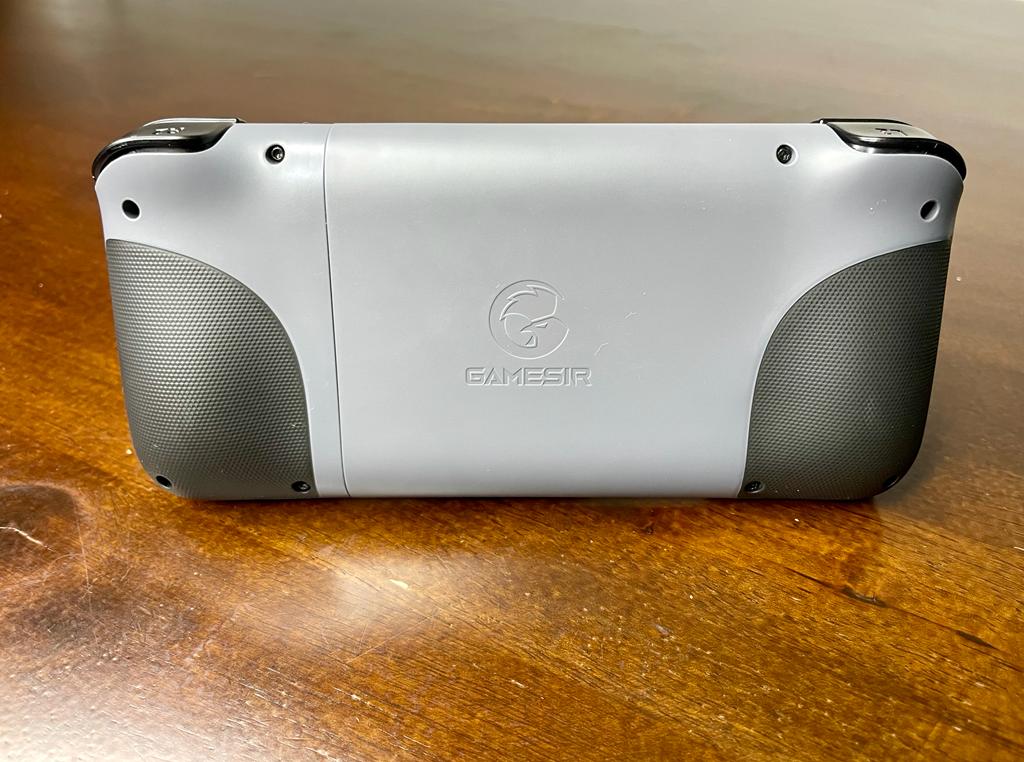 What About Ease Of Use, Performance & Battery Life?
In the spirit of transparency, I must admit I personally don't have any experience with mobile Bluetooth controllers such as these so it did allow me to bring an interesting perspective of how someone new to the experience would feel about it.
It might be embarrassing to say but I really did feel like figuring out the GameSir X2 was a minor challenge for me. I am used to just plug and play devices and although the gamepad can in some cases function as such, the reality of it is there is a lot of personalization at least in terms of how one would like their controller setup to be involved.
One of the challenges is because of something I wasn't even aware of until I did this review is there is an issue with how Android 11 handles controllers. I am using a OnePlus 8 phone so the issue seems to be affecting me now where some controllers aren't detected right or input not working as they should. The issue seems to already be fixed in Android 12 but unfortunately, my phone is still on 11 so bad luck for me, but I pushed through anyway since it isn't something that would affect the entire experience to a debilitating degree.
Now by default just connecting to the GameSir X2 controller can enable an instant connection but ideally, the better option would be to download the GameSir App and launch the games from there. It's a big step as through the app, the firmware of the gamepad can be updated as well as the input options for games are listed. Through the app, there are the default preset control layouts but what I thought was interesting was how other users can share their preferred layouts for everyone else to use. There is a sense of community participation in making the whole experience better and I for one thought that was a really good move to make in working together to improve the viability in adoption for first-time users like me.
The unfortunate reality of Bluetooth controllers and mobile games is also that not many games actually support them. I play a lot of Genshin Impact and do so primarily on the PS5, however, I do play from time to time on my mobile phone when I'm out too. Although there is a control layout to use or even for me to fine-tune for myself according to how comfortable I am with it, one unfortunate issue I found myself realizing is no matter how accessible the gamepad is, it still has limits. Basic input controls are fine but then the layered control scheme of most games that include multiple menu window navigation can be an issue that forced me to use the touchscreen function to bypass.
Battery life though is pretty awesome. In my own testing, I found that the GameSir X2 Bluetooth Controller battery outpaced my mobile phone battery by almost 2 to 1. I've read that there is another variant that even offers charging both the controller as well as your phone while you are using it which is convenient for extended mobile gaming sessions.
What I Liked
Design – Nicely weighted and feels comfortably great to use.
Long Battery Life – It has a very long battery life and charging is simple with the USB Type-C cable included.
What Can Be Better
Control Layout – It's good but it isn't at the level that is flawless yet. This is just my own personal preference though.
Fit With Other Phones – I guess we do wish for a one size fits all solution, but I do feel that this will be improved in time with future iterations.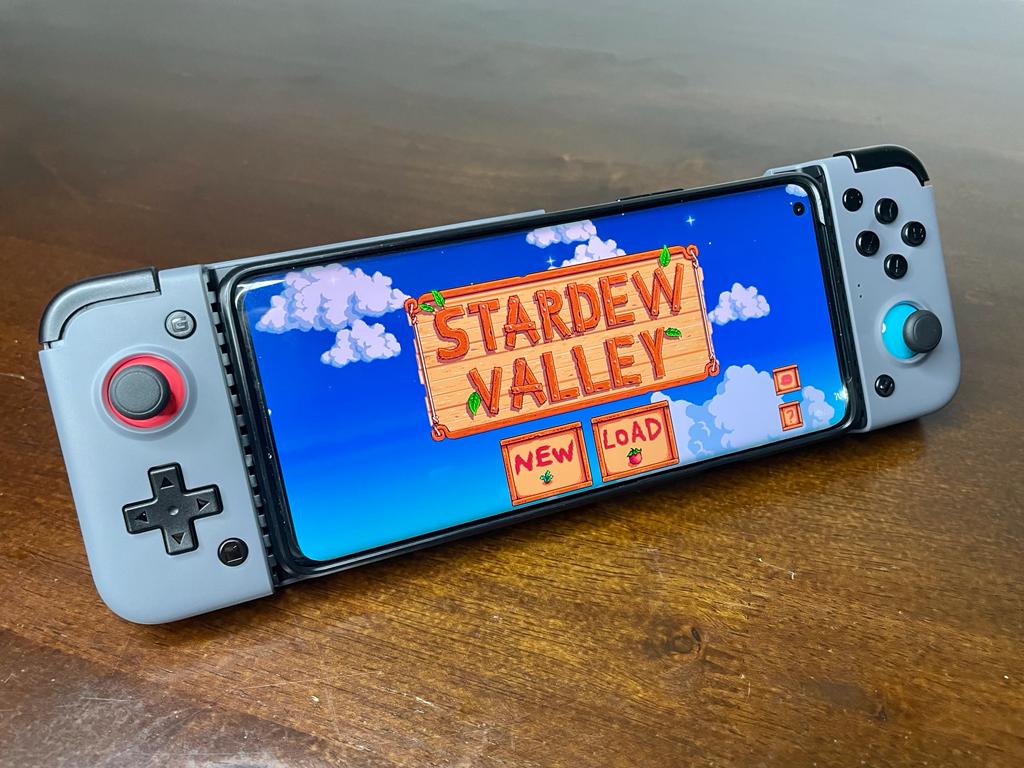 Final Thoughts and Recommendation
My personal experience with the GameSir X2 Bluetooth controller was a mixed one but it wasn't a negative one. It was illuminating being able to review and experience how far mobile Bluetooth controllers have come. I think for the build and tech behind it, the USD 59.99 price tag attached to the GameSir X2 makes sense. It doesn't feel like an overpriced product but an experience that is good but definitely can get better. Personally, I am too much of an accuracy snob that even the littlest things bother me but that really comes down to my own personal preference. For those who are looking for a mobile controller solution, I would have no problems recommending giving this a try.