It's Coming (Finally!)
Let's cut to the chase.
Kakao Games and Cygames's sensational pinball Action-RPG, World Flipper, will be available on Google Play Store and the iOS App Store this September 8, 2021.
The developer further announced that in order to facilitate the best experience for players in different regions after launch, the game will be available in four separate servers;
Southeast Asia / Oceania
America
Europe
South Korea
Each server features different community events when they come, and as such, Southeast Asia and Oceania-based players are advised to join their respective regional server and follow the game's official FB Page (SEA/O) to avoid missing out on important news or events.
The same advisory goes out to our readers in the Americas, Europe, and South Korea.
World Flipper – The Official Preview Video (EN Subtitle)
Pre-registration milestones met!
While the pre-registration is still open, the overwhelming response since its opening in July meant all the pre-registration Milestones have already been met, guaranteeing players the 4-star exclusive hero, Arisa, and 2,500 Lodestar Beads (the in-game currency).
The game's pre-registration was launched on July 15 this year before recording over 1 million registered users in less than a month, achieving all the milestones set.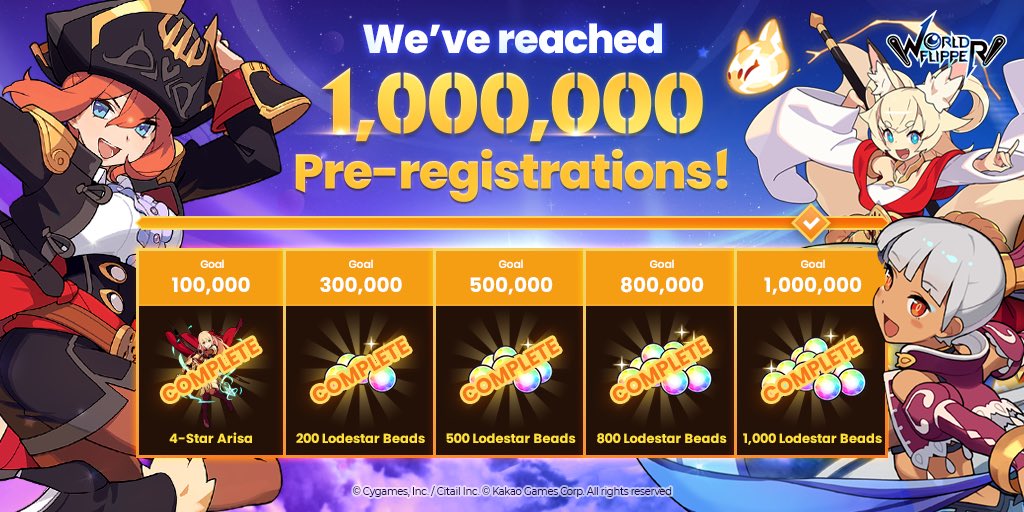 World Flipper is a pinball action game that combines nostalgic 2D pixel graphics with RPG elements. There are multiple playable units, each equipped with a unique set of skills, which can be combined with the abilities of other allies in your party.
Units can also be powered up and gain new skills. Find the best strategic combination of units, weapons, and abilities to defeat enemies. In addition, players can participate in raid battles, teaming up with two other players to deal massive damage to formidable foes.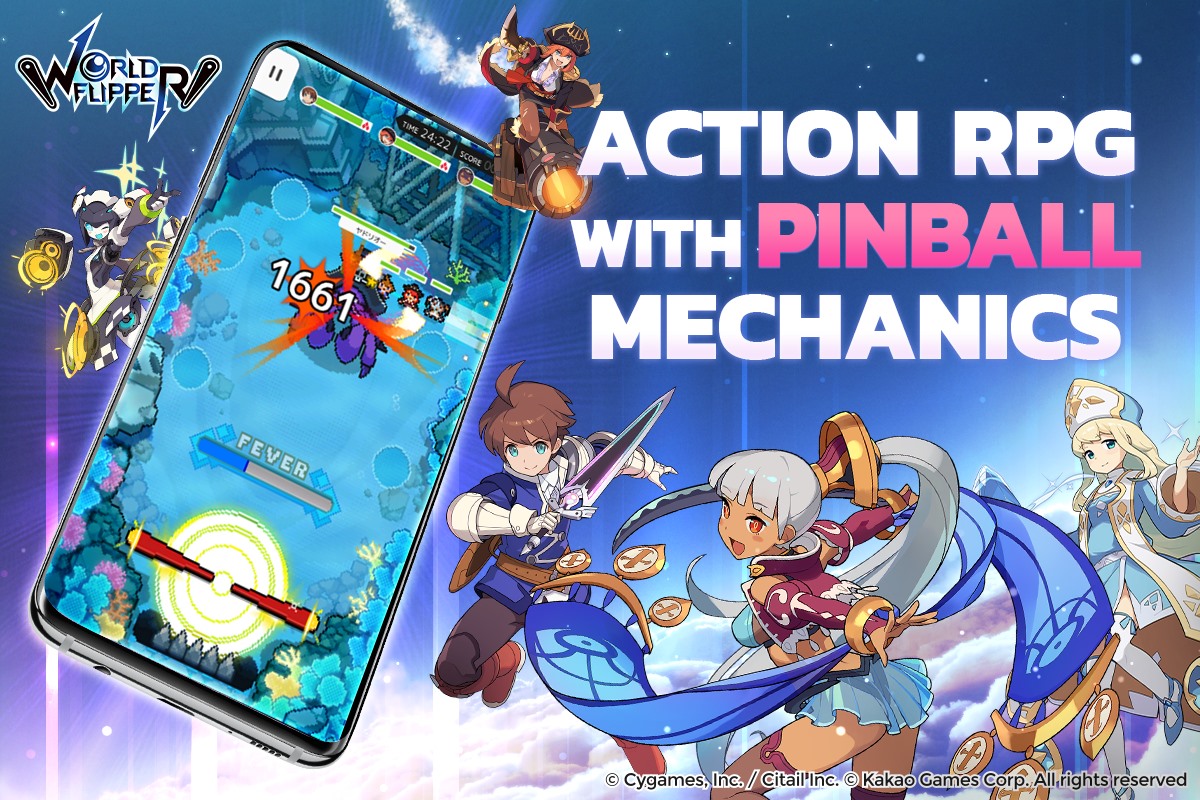 World Flipper is now available for pre-registration on Google Play and App Store. The game will be officially launching on September 8 this year with four servers – America, Europe, South Korea, and Southeast Asia / Oceania.