2K has announced the in-game soundtrack details for WWE 2K20, which is set to debut in October this year. The music has been tailor-chosen to suit in-ring vibes and adrenaline pumping moments in the game.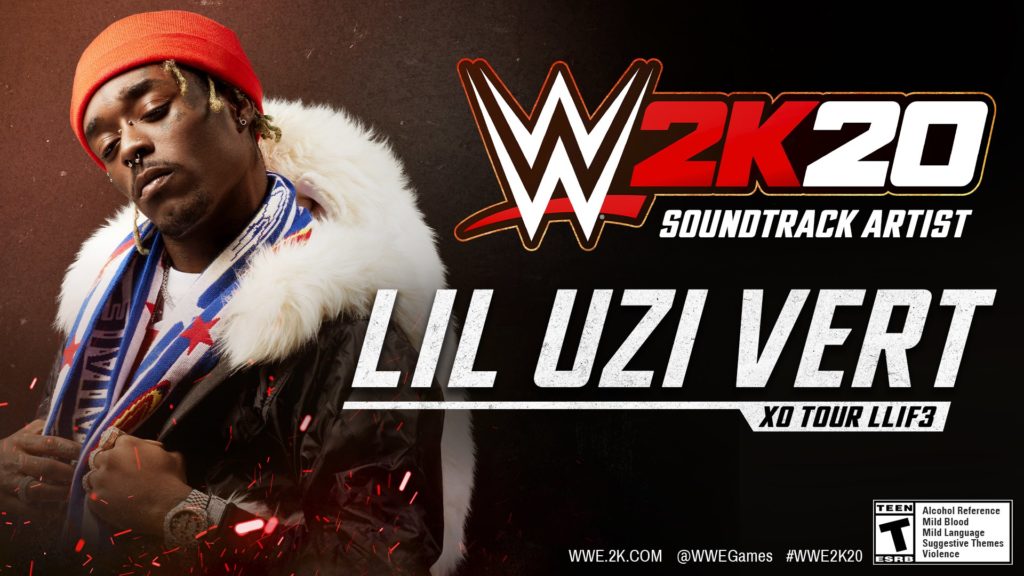 As seen above, Muse and Lil Uzi Vert are just some of the artists that will be spicing up the soundtrack soon. Other artist's and their songs are:
Banks – "Gimme"
Barns Courtney – "99"
Bring Me The Horizon ft. Dani Filth – "Wonderful Life"
Grandson – "Stigmata"
Motley Crue ft. Machine Gun Kelly – "The Dirt"
Poppy – "METAL"
Saweetie – "Icy Girl"
The Black Keys – "LO / HI"
The Misfits – "Hybrid Moments"
Watt ft. Post Malone – "Burning Man"
Be sure to check out the soundtrack here, on Apple Music, and experience the intensity of how the game and music blends with each other when WWE 2K20 premiers on October 22nd 2019.