Christmas is getting warmer as December 2021 unwraps an array of games that range from beat 'em ups to shooters, platformers to Metroidvanias, RPG, puzzle, and even a dragon flying simulation. This will definitely keep us occupied or provide us with more ideas for what games to give our friends and family. Do stay safe and in good health while enjoying the upcoming games of December 2021.
Halo Infinite (Campaign)
Slated to be released on December 8th, 2021 for PC, Xbox One, Xbox Series X by developer 343 Industries and publisher Xbox Game Studios. In Halo Infinite, Master Chief is ready to take on the most ruthless foe he's ever faced and carries the acts of bravery he's performed so far into his most challenging battle. Do note that the Halo Infinite multiplayer beta is available now and it is free to play.
Source: HALO
This new campaign offers a date set in the wide-open environment of the ancient ringworld, against a terrifying clan of Brute warriors, The Banished. Master Chief must stop the Banished from repairing the Halo ring and claiming control of the galaxy's greatest threat.
---
Mechajammer
A tactical cyberpunk turn-based RPG by developer Whalenought Studios and publisher Modern Wolf, set on a grim future colony world.
Source: Modern Wolf
About the game as shared on Steam:
Mechajammer uses simultaneous turn-based combat to create real-time tactics with the precision of turn-based controls.

Freely roam through the streets of an off-world cyberpunk city, the killer jungles outside its walls, and the occult syndicate hollows below.


Recruit large squads of mercenaries, gang members, and thieves as companions. Issue commands to the whole squad to keep the turn-based combat fast and exciting.


You and your crew of deserters have crashed onto a hostile jungle colony. To escape, you must gather rumors, bribe enemies, and earn trust through completing missions. In this immersive sim choose your path wisely, as your story options will shift with every choice.
Deep and fully customizable character creation allows you to experiment and design your own playstyle.
---
Solar Ash
Enter a platforming journey of a surreal, vivid, and highly stylized world filled with mystery, wild high-speed traversal, endearing characters, and massive enemy encounters as developed by Heart Machine and published by Annapurna Interactive.
Solar Ash from @HeartMachineHQ drops this Thursday on @PlayStation and the @EpicGames Store ??

Wishlist now!
PS5/PS4 // https://t.co/2CH9gTrUzh
Epic (pre-order discount available too) // https://t.co/WOsoVW058d pic.twitter.com/dpcVve7sY2

— Annapurna Interactive (@A_i) November 29, 2021
Source: Annapurna Interactive
Solar Ash is coming to PS5, PS4, and the Epic Games Store on December 3rd, 2021.
This Thursday.

Wishlist: https://t.co/gQZufTBFqs
Pre-order (+discount): https://t.co/KfpoArmvHd#SolarAsh #release #comingsoon @A_i @EpicGames @PlayStation pic.twitter.com/Xrp4A5nhOd

— Heart Machine Official (@HeartMachineHQ) November 29, 2021
---
White Shadows
Coming to PC, PlayStation 5, and Xbox Series X|S this December 7th, White Shadows is a cinematic 2.5D puzzle platformer with a stunning monochromatic art style by developer Monokel and publisher Thunderful Publishing.
Source:Thunderful Games
Game details as shared on Steam:
Play as a little Ravengirl trying to escape a brutal dystopia founded on oppression and violence that puts her at the bottom of its hierarchical social ladder.
Composed of a vast network of towers rising from the void of post-catastrophe darkness into the sky above, the city our young adventurer seeks to escape is a dangerous place to be. She will have to find ways to avoid the teeth of machinery primed to grind her into dust, leap across rickety infrastructure that bridges the cavernous darkness all around and avoid the watchful eyes of guards ready to gun her down.
Set in White City, combining industrial steampunk aesthetic with that of a sci-fi dystopia, resulting in a truly unique setting.
Hope is in short supply, but not lost.

Escape the darkest depths of the city in cinematic puzzle-platformer White Shadows, coming 7th December.

☠️ Wishlist now https://t.co/lLRmsFX0tE pic.twitter.com/t6nmd5OAdd

— Thunderful Games ⚡ (@Thunderfulgames) November 27, 2021
Features:
A visually stunning and narratively rich dystopian setting with a distinctive art style
Varied puzzle platforming with unique scenarios that keep things fresh
An exciting personal story combined with social critique
A simple and intuitive control scheme.
---
The Gunk
The upcoming platforming adventure title from publisher Thunderful Publishing and developer Image & Form Games will be released on December 16th, 2021, on Xbox Series X and Series S, PC, and Xbox One. The Gunk will be playable on Xbox One and has also been optimized for Xbox Series X|S.
Source: Xbox
The Gunk is a third-person sci-fi exploration adventure about a duo of gritty space haulers, Rani and Becks, struggling to make a buck as they chance upon a mysterious planet laden with a wealth of natural resources. Cashing in on the planet's seemingly endless riches, they encounter the gunk and discover its detrimental effect on the planet, creating a moral dilemma.
More details and features as shared on the

official website

:
Armed with your trusty Power Glove to reverse the corruption, uncover secrets of old and heal the planet! Experience the evolving relationship of the crew, as you explore this unique planet. Use your ingenuity as well as your quick reactions to overcome the challenges that await. What stories lay hidden in this mysterious abandoned world?
Features:
Engaging Exploration: Discover a lush jungle planet with damp caves, venture into the unknown and explore a bygone society.
Corruption & Regrowth: Eradicate the gunk, restore nature, and transform the world around you.
Intimate Narrative: The narrative is intrinsically linked with the exploration, where our two main characters keep in tight radio contact throughout the game. Fiona Nova lends her voice in a stellar performance as main character Rani.
Music & Atmosphere: The Gunk invites you to take the time and listen to its soothing tunes. An explorative atmosphere is conveyed through an evocative art style. Kick your feet back and enjoy an adventure like no other!.
---
Aeterna Noctis
Aeternum Game Studio's 2D Metroidvania action platformer is filled with thrilling combat and heart-stopping platform sections, pitting your skills to the test with speed and precision landing. Aeterna Noctis is releasing on PlayStation 4, PlayStation 5, Xbox One, Switch, and PC on December 15th.
For more of our demo impressions, check out this link provided.
Game Details as shared on Steam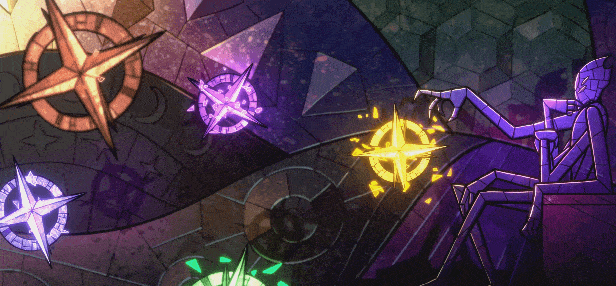 The all-powerful Chaos was angered, and in His terrible wrath, He cast a terrible curse upon the rebellious leaders. He named them King of Darkness and Queen of Light and condemned them to keep fighting each other forever, until the end of time. Not even death would free them from this doom, for Chaos granted them the Gift of Immortality — so that even if one managed to defeat the other, they would be reborn, and regain their powers to continue their eternal war.
Difficulty level

The world of Aeterna Noctis features a challenging difficulty system that scales progressively as the player goes through the game and gets more experienced with the controls and unlocks new skills.
Fluid gameplay mechanics

In a game with such a difficulty curve that scales with progression, Aeterna Noctis features extremely responsive controls, allowing for precise movement and combat.
High mobility

Intuitive world design allows the players to exploit the precise movement controls of the character, allowing you to overcome each challenge in a multitude of ways. As you become more skilled in the game, it allows you to get even faster completion times.


Deep, beautiful plot

Featuring an immersive and emotional story with incredible moments, filled with unexpected twists that will immerse the players into the rich world of Aeterna Noctis.


Traditional 2D Art

Worldbuilding in Aeterna Noctis is completed by handcrafting each asset, animation and environmental detail in the game using traditional illustration methods by the art team, giving rise to a vibrant and beautifully assembled world.

Freedom of choice
Aeterna Noctis features a defined path for the storyline, but allows the player to take whatever path and pacing to navigate the expansive non-linear map featuring 16 different zones, interconnected in a classic metroidvania style.


More than 40 music tracks
Aeterna Noctis features over 40 unique tracks each with its own theme. Once the game is made available, the OST will be released with special covers of the main songs as a piano collection.
? The music in Aeterna Noctis is a true highlight!

? Each game area, puzzle and boss fight has its own theme.

Everyone in the studio loves music… ? Even the King of Darkness ⬇️#AeternaNoctis #Metroidvania #December15 pic.twitter.com/ziGjPOqPon

— Aeterna Noctis (@aeternathegame) November 27, 2021
? One of the keys in the Aeterna Noctis combat system is its weaponry!

? The King of Darkness has many weapons to destroy his enemies… And ranged ones too ⬇️#AeternaNoctis #Metroidvania #December15 pic.twitter.com/l8XfBjgZnU

— Aeterna Noctis (@aeternathegame) November 29, 2021
---
Century: Age of Ashes
Playwing's upcoming free-to-play multiplayer dragon battle game is coming soon on December 2nd, 2021 on PC. Take it to the skies and battle in fast-paced aerial combat.
Source: GoodGames
Game details as shared on Steam:

Compete in intense online games ranging from 3v3 to 6v6 and discover the fast-paced gameplay of Century : Age of Ashes! Dive into the arena alone or with friends and fight for your survival! Three varied game modes await you: Carnage, Spoils of War and Gates of Fire.
Carnage: A 6v6 killing spree with special power-ups appearing in the arena to unleash hell on your opponents. It's Team Deathmatch, Dragon riders style!
Gates of Fire: A unique mode in which two teams clash over possession of the flag. Gain points by flying through special gates around the arena while holding the flag!
Spoils of War: S Take gold from mighty creatures and the enemy team while protecting your own gold nest! Get ready for various unexpected situations!
Experience different play styles with 3 unique classes, each with their own abilities! Shield and disorienting as the Windguard, track and destroy as the Marauder, or stealth and trap as the Phantom. How will you choose your path to victory? Additional classes are planned throughout development.

Your dragon, your style! Century: Age of Ashes offers carefully designed cosmetic items to stand out in the arena. Gain experience as you play and unlock awesome skins to customize your dragon and its rider! This item is purely cosmetic and does not give you an advantage in battle.

Century: Age of Ashes is completely free-to-play. In order to keep the experience fair and equitable, in-game purchases are purely cosmetic. Battles are won by skill and teamwork alone.
---
Shovel Knight Pocket Dungeon
An action-packed puzzle adventure by publisher Yacht Club Games and developer Vines, will be released on December 13th, 2021 on Nintendo Switch. Join your mysterious guide Puzzle Knight as you shovel through scads of foes, procure new equipment, and battle bosses both familiar and new. Shovel Knight Pocket Dungeon lets you explore a tale full of twists and turns, play as your favorite heroes, and even challenge a friend in a fast-paced head-to-head battle!
Source: Yacht Club Games
Whoa, slow down & show some manners! The Potion Napkin lets you drink a single Potion, instead of downing them all at once in a chain. pic.twitter.com/5LUBptfiLu

— Yacht Club Games Is Hiring (@YachtClubGames) November 28, 2021
Can you guess which track Shovel Knight & Chester are jamming out to??

There are only two weeks till launch! Add Shovel Knight Pocket Dungeon to your Wish List today!

Switch eShop: https://t.co/JZbZKS93uB
Steam: https://t.co/VkNxfW2uge pic.twitter.com/yZ7342GYFn

— Yacht Club Games Is Hiring (@YachtClubGames) November 28, 2021
En garde! The fearless captain of the Flying Machine is ready for a fight! His attack increases by 1 for each lone enemy defeated. Chains reset your attack and deal you additional damage. pic.twitter.com/q5Dh5FNHKn

— Yacht Club Games Is Hiring (@YachtClubGames) November 27, 2021