PQube and developer Playstark are pleased to announce that Die After Sunset is coming to PlayStation 5, Xbox Series X, Nintendo Switch, and Steam as a full release later this year!
Die After Sunset is an action-packed rogue-lite shooter stacked with hundred of items, unique quests, monstrous bosses, and hordes of enemies. Choose from three unique characters, complete quests, and become stronger after every run!
Get Ready to save the World, Defender – Pick your hero from three unique play styles. Take the role of sharp-shooter April, the machine-gun-wielding cyborg Rido, or the Murkor experiment gone wrong, Huhe!
Five Gigantic Levels, Five Colossal Bosses! – Explore and conquer five huge levels as you clash head-on with the Murkor hordes and their massive evil leaders!
No Run is Ever the Same – 12 in-game missions are randomly generated every time you start a new run
Experiment With Thousands of Item Combinations – Search chests and complete missions to grab, as many items as you can stack. They can work in weird and wonderful ways. Experiment with different combinations and discover what works for you!
Collect In-Game Currency and Power Up! – Pick up 'Mucus' on every run, bank it and spend it on stat upgrades, new weapons, and items to become stronger than ever before.
Complete Challenges for More Weapons and Powers to Unlock – Task yourself with targeting a whole list of challenges to unlock all-new weapons, items, and game settings!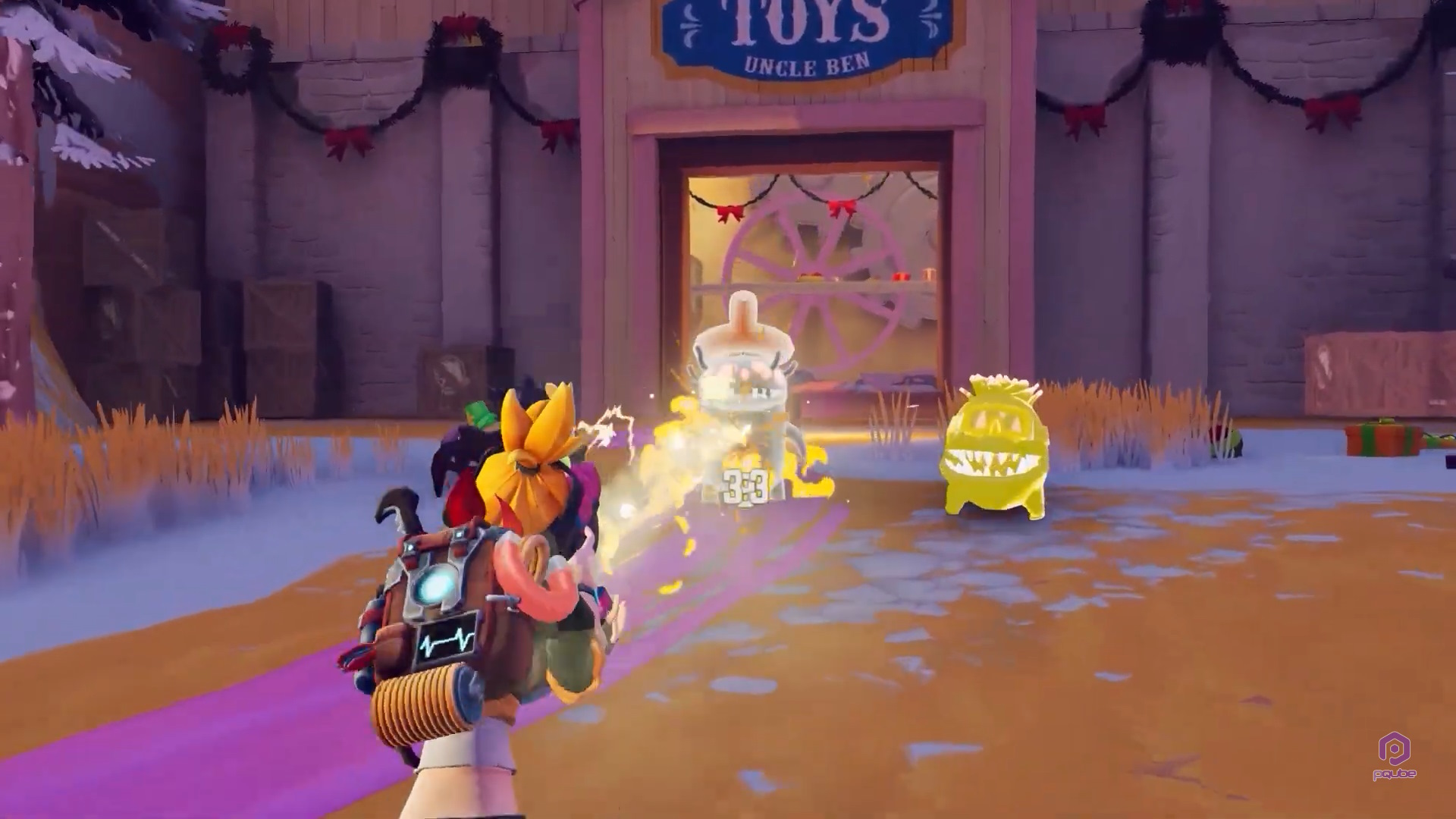 Die After Sunset is coming to PlayStation 5, Xbox Series X, Nintendo Switch, and Steam as a full release, later this year!
PRE-ORDER DIE AFTER SUNSET PHYSICALLY NOW!
Die After Sunset is now available for pre-order on PlayStation 5 and Nintendo Switch. Players can secure their physical copies of the game ahead of its launch date and get ready to embark on an action-packed adventure. Don't miss out on the chance to be among the first to experience the game!
TRAVEL THROUGH TIME, SAVE THE WORLD!
The year is 2120, and an alien race referred to as the 'Murkors' have invaded every corner of Earth with their unrivaled power… and rubber duck hats. The resistance holds out to prevent the extinction of humanity, but not for long. It's up to you as a defender of Earth to level up, travel through time and take on the Murkor hordes in key strategic battle points… all before the sun sets. Will you be able to take on the Murkor's toughest leaders and restore peace to the world?
⚠️?MURKOR INVASION INCOMING! ?⚠️@PlayStarkGames Roguelite shooter #DieAfterSunset is coming to PlayStation 5, Xbox Series X, Nintendo Switch & Steam as a full release later this year!

Find out more: https://t.co/FmIran8AKC pic.twitter.com/oAad7p45qq

— PQube (@PQubeGames) April 11, 2023
PICK YOUR DEFENDER
As the game begins, your first choice is presented to you – who do you choose? Each defender is equipped with a unique custom-made firearm, secondary attack, offensive light move, and specialized dodge.
Murkors might seem cute and friendly, but you'll soon learn that they are not, especially when they lurk in the shadows! Keep Murkors in the light to avoid unwanted transformations into much harder-to-kill monsters!
SCAVENGE THE WORLD FOR ITEMS
No run is ever the same! 19 in-game missions are uniquely populated every time you start a new run. Keep your wits about you, defender! And hope luck is on your side…
Open chests and complete missions to power up and equip new weapons. Collect as much as you can before the sun sets to give you the best possible chance in fighting Murkor bosses. Items can give you anything from the ability to double jump, to a weapon like the refreshing ray!
TIME'S UP, GET READY TO FIGHT!
Collect the in-game currency called 'Mukus' during every run and bank it at dedicated 'Mukus Stations'! Spend the saved Mukus when you're back at your apartment to upgrade your strength, health and more! Be careful though Defender, any unbanked Mukus will be lost on death!
Your time finding items and powering up ends at sunset. At that time you are tasked with confronting the Murkors' leader!