Red Beard Games and publisher Hi-Rez have announced the new third-person platform brawler Divine Knockout (DKO) will launch on PC, PlayStation and Xbox on December 6th. The Founders Edition (including the full game, 8 Gods, cosmetics and a special bonus for SMITE) will be available along with the Ultimate Edition, unlocking even more Gods and cosmetics.
Set in a vibrant stylised world of gods and mythology, Divine Knockout is gaming's first third-person platform fighter. Hurl boulders as Hercules, swing Excalibur as King Arthur, or wield Mjolnir as Thor. Best of all: You can unleash each god's devastating abilities at the push of a button.
Inspired by classic 2D brawlers, DKO shifts the combat to third-person 3D – bringing us right into the heart of the action. Players damage enemies to make them vulnerable, then knock them out of the arena with a mighty blow!
Each arena features a different deadly mechanic that players must master to win. Some maps crumble over time, while others feature tricky traps.
DKO launches with full cross-play and cross-progression on all platforms.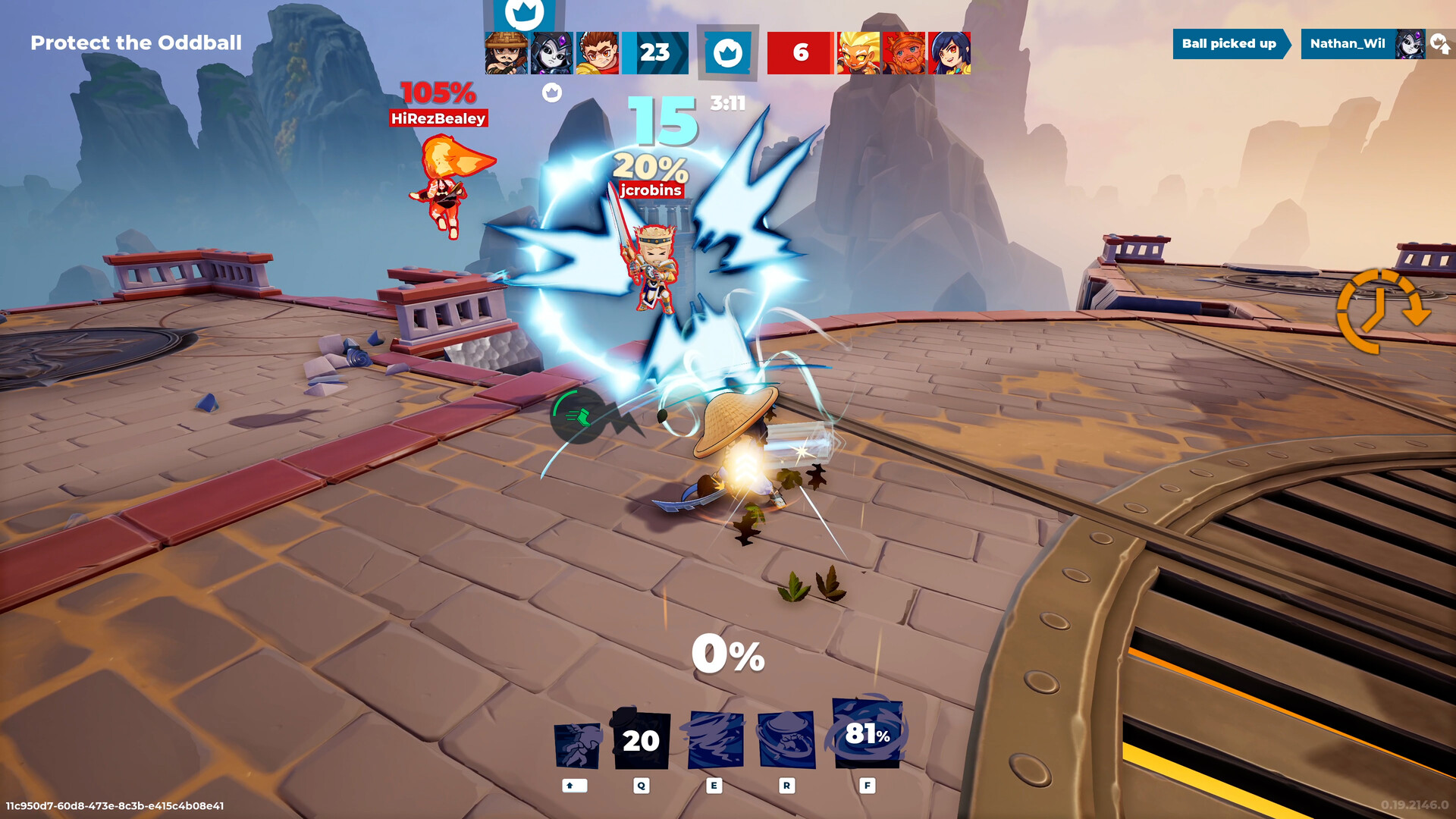 This means that from December 6, for all game modes – including Knockout, King of the Hill, Coin Blitz and Oddball – all DKO players will be able to play with their friends on any platform, plus have their progress and purchases transferred to wherever they are.
DKO is currently in Closed Alpha testing (apply here) and is available to wishlist via Steam, Epic Games Store and PlayStation. The game launches worldwide across all these platforms on December 6th.