Riot Forge is proud to announce that The Mageseeker: A League of Legends Story, a gritty indie 2D hi-bit pixel action RPG, is now available on Nintendo Switch, Xbox Series X|S, Xbox One, PlayStation 4 (PS4), and PlayStation 5 (PS5), as well as PC via Steam, GOG, and the Epic Games Store.
Developed by Digital Sun, creators of Moonlighter, The Mageseeker is a gritty 2D hi-bit pixel action RPG, set in Demacia, a mighty kingdom in the world of Runeterra that seeks to curtail what it deems as forbidden magic while wielding magic themselves to maintain order. Play as Sylas, an escaped mage who joins a band of rebels in the deep forest. Their revolution will shatter Demacia's deceptive peace – a peace built with the blood and sweat of mages. The Mageseeker provides an action-packed fantasy gameplay experience for those looking to experience a story of power, identity, and justice. Sylas will utilize his unique spell-stealing abilities to draw upon the magic of his enemies and use those powers against them.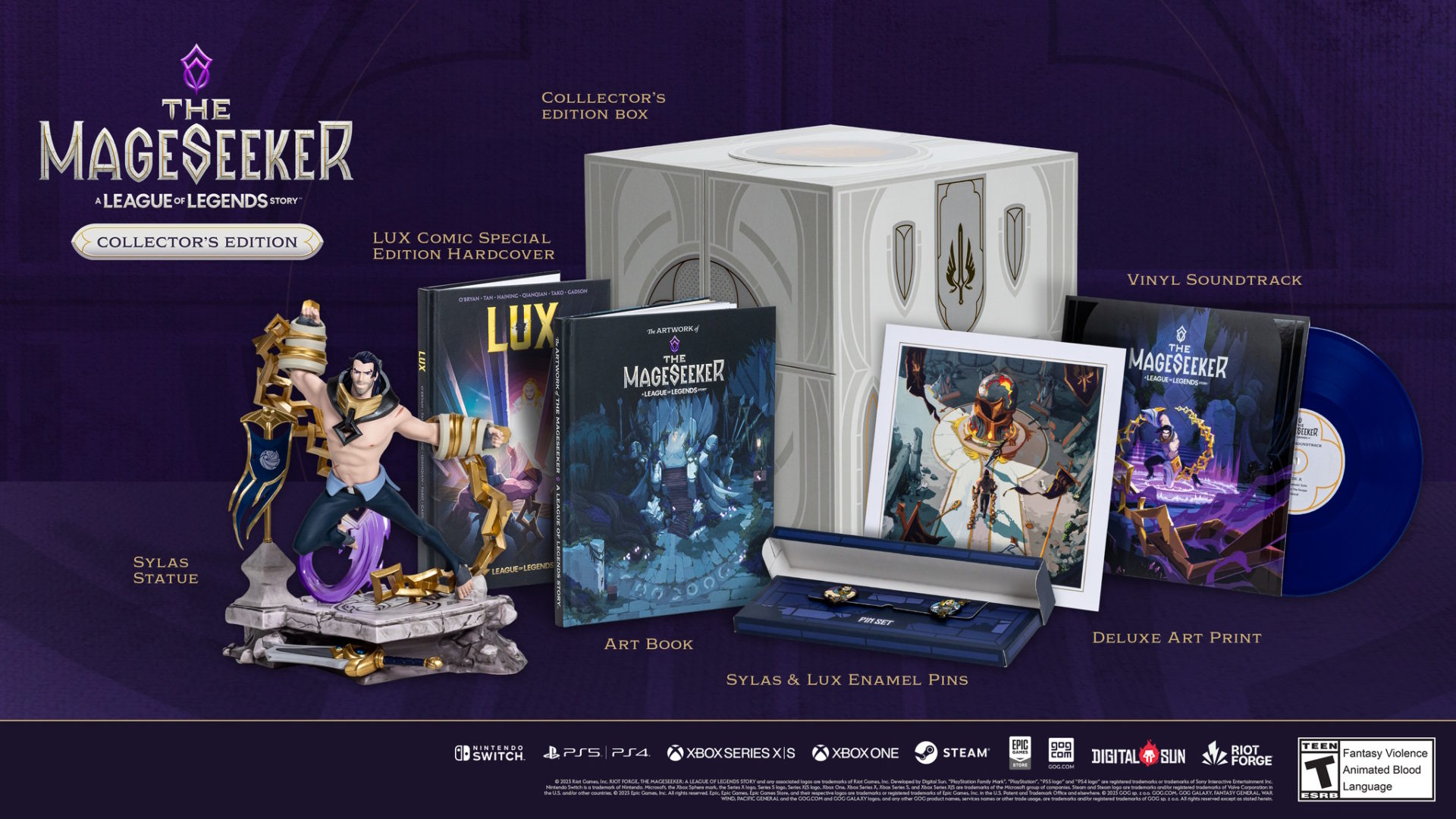 The Standard Edition can be purchased for $29.99, while the Digital Deluxe Edition is available for $39.99. This edition features digital items including a Silverwing Supply Station Pack, Home Sweet Cave Decorations, Exclusive Spells and Unchained Skins. A physical Collector's Edition ($169.99) is also available, which includes a Sylas Statue, Art Book, Deluxe Art Print, Lux Comic Special Edition Hardcover, Sylas & Lux Enamel Pins and Soundtrack Vinyl, all housed within an exclusive custom box.