SOMETHING HELLISH THIS WAY COMES!
Blizzard Entertainment announced that Diablo IV, the highly anticipated next generation of the genre-defining action-RPG series, is debuting in 2023. Blizzard also announced that Diablo IV is coming to Xbox Series X|S and PlayStation 5, alongside versions for Windows PC, Xbox One, and PlayStation 4, with cross-play and cross-progression enabled for all platforms.
BACK FOR THE DEAD
Joining alongside the Barbarian, Sorceress, Rogue, and Druid classes in the battle to save humanity is the legendary Necromancer, the fifth playable character class, which returns with newly designed undead mechanics. Players will be able to utilize the Necromancer's Book of the Dead, an all-new ability allowing them to dominate the battlefield with deeper customization of their undead army than ever before.
Skeleton Warriors fight as fast-attacking Skirmishers, sword and board Defenders, or scythe-wielding Reapers
Skeleton Mages unleash a litany of shadow, cold, and sacrificial spells
Golems can be specialized to the forms of tanking Bone golems, health-stealing Blood golems, and charging Iron golems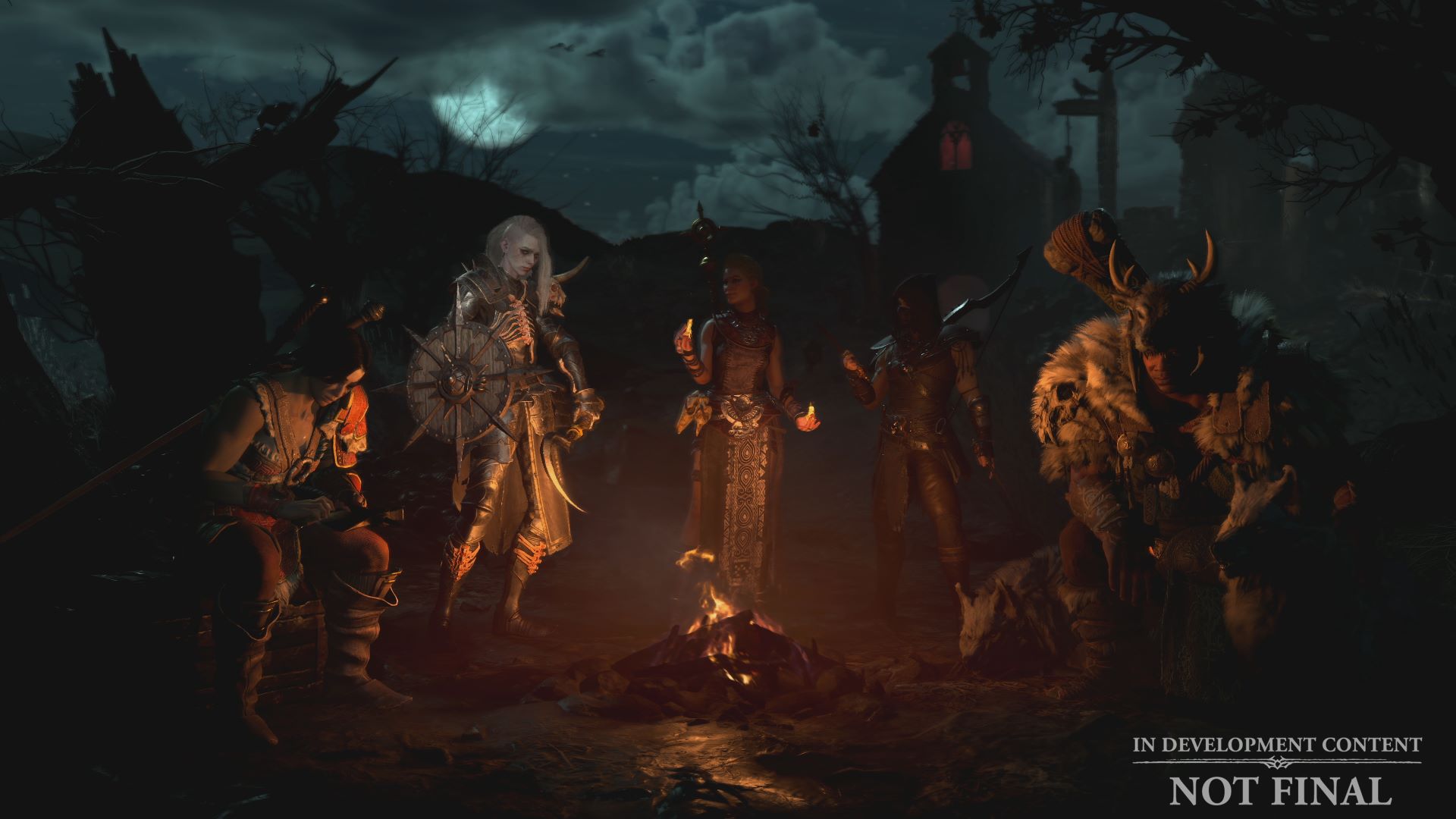 BOUNDLESS DEPTH
Diablo IV's version of Sanctuary is huge, and it's rife with opportunity for adventure. In the world of Sanctuary, decades have passed since the events of Diablo III: Reaper of Souls, and Lilith, the Daughter of Hatred, is determined to rule once more. Character customization in the game is richer and more extensive than ever, and players will be able to let their curiosity guide them to play their way:
Explore 140+ Dungeons throughout the campaign and beyond, in versatile, procedurally generated experiences
Tackle Droves of Side Quests for even more ways to earn rewards while deepening the story experience
Defeat World Bosses by teaming up with other players to reap bonus treasures from these colossal demons
Liberate Strongholds that, once cleansed of corrupted demons and hostile beasts, become friendly outposts to forever alter the layout of the world
Join PvP mayhem within designated zones
Build Paragon Boards which allow players optional paths to continue advancing and customizing their characters beyond max level
Seek Out the Tree of Whispers and complete contracts to unlock further world objectives and bounties in pursuit of Legendary gear
Brave Nightmare Dungeons and put your skills to the ultimate test with enhanced demonic dangers