After a 3 year hiatus, Blizzard Entertainment is happy to bring back the Overwatch World Cup tournament. Malaysia has been selected as one of the 36 countries to participate in this tournament set on the global stage.
Overwatch World Cup
The World Cup consists of 3 conferences and 6 regions. China will receive a bye to the group stage due to their previous performance as well as the ongoing licensing issues there. Other regions competing include the US, Canada and South Korea. Malaysia is part of the APAC B region, competing against Australia, New Zealand, India, Singapore and Thailand for 1 of 2 spots at the LAN finals.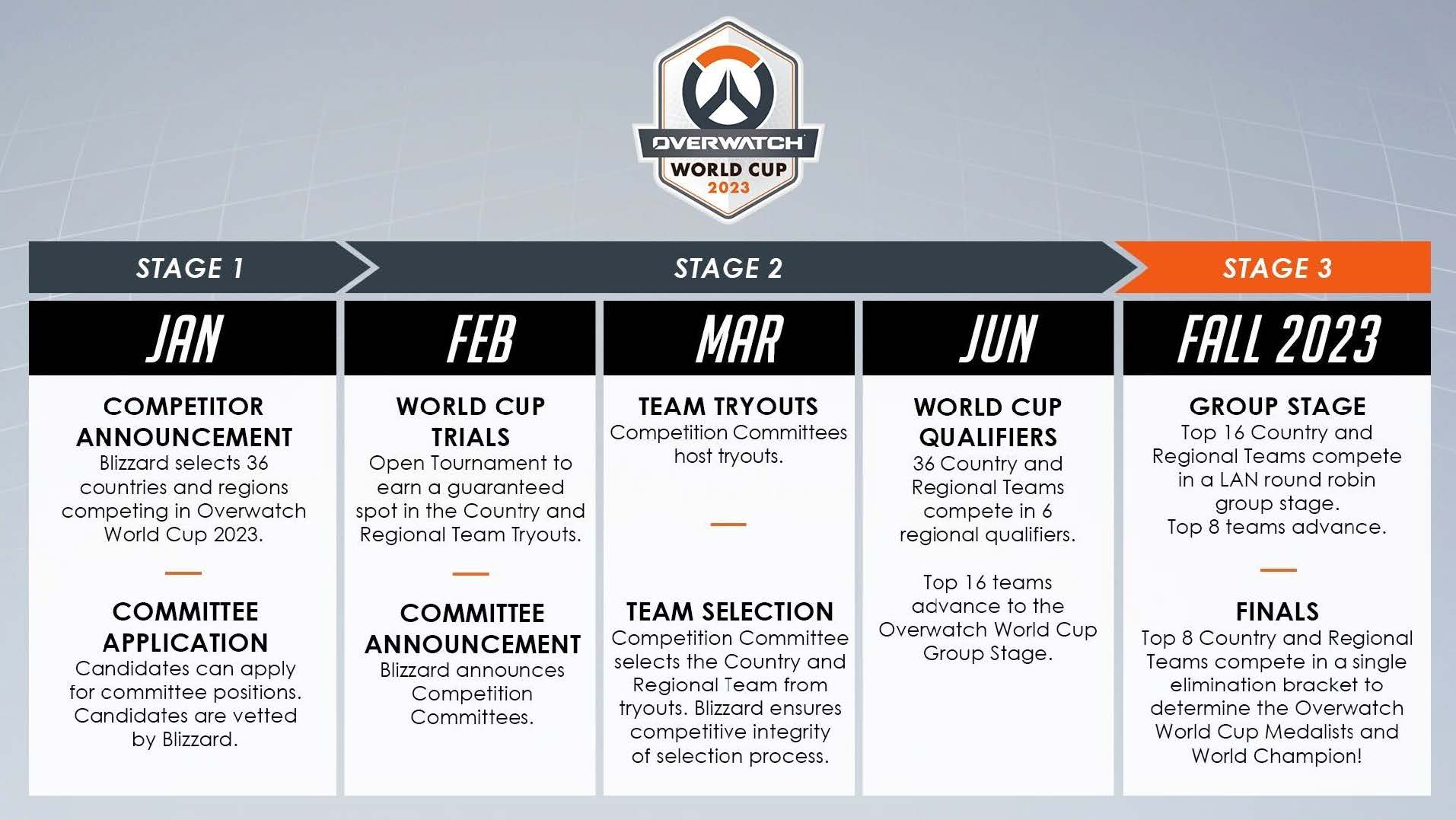 Each participating country and region will hold a World Cup Trials in February, with the winning team earning a direct spot in tryouts in March. Other players will still be able to register for tryouts if they are above a certain rank. From the tryouts, 7 players will be selected to join the national team and represent their country.
In June, teams will have a chance to earn one of 16 spots at the LAN group stages and finals in the US in the latter half of the year.
Malaysia Trials
An event called The Malaysia Trials will be organised by ROOF Esports as an open tournament that will be held from 24 to 26 February with teams standing a chance to win up to USD2000 if they come out on top. The winning team will also earn its players a direct spot in team tryouts later in March. Registrations close on 21 February, so there's still time to sign up. Anyone can join, so grab your buddies and sign up on ROOF Esports' website.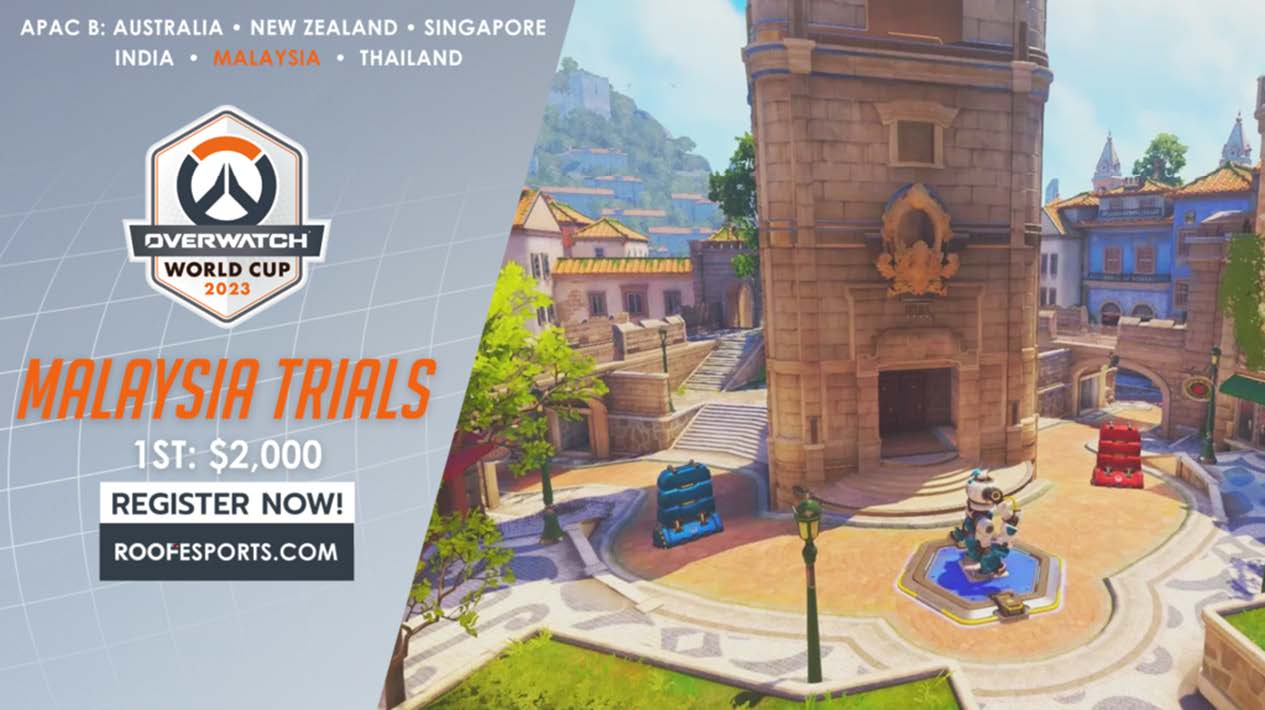 The tournament will be live-streamed, so don't miss out on the first look at the players that may very well be the ones that will make Malaysia proud.
Overwatch 2 is a free-to-play, team-based hero shooter, recently released in October 2022 as a sequel to Overwatch, and is developed by Blizzard Entertainment.