Character designer for the F-Zero and Star Fox world, Takaya Imamura, has left Nintendo after 32 years. He designs iconic characters like Captain Falcon and Fox McCloud together with being the art director for games such as Star Fox 64 and The Legend of Zelda: Majora's Mask.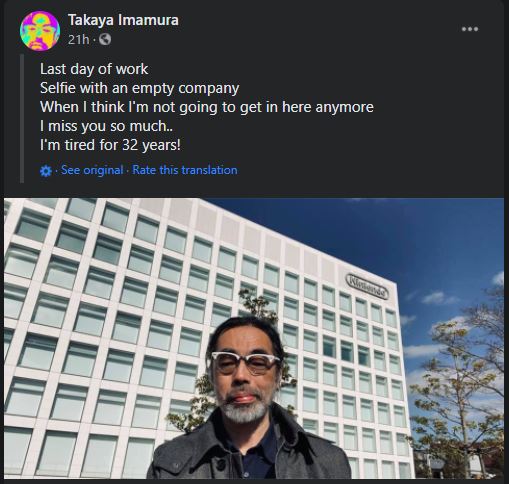 In his Facebook post, he posted the following.
Last day of work

Selfie with an empty company

When I think I'm not going to get in here anymore

I miss you so much..

I'm tired for 32 years!
In his reply comments to Tomoo Yoda, Takara Tomy A.R.T.S hobby planning department general manager, Imamura said that he will be doing freelance work in the future.