REDSHOT is a bullet-time Metroidvania where everything is deadly, but you are deadlier. Can you save the royal city from total destruction? Can you do it with style?
7 Years later and my bullet-time #metroidvania REDSHOT is now finally available on #Steam!! (itch coming soon)

Please leave a review if you can :]

Release Trailer VVVVVVV#indiedev #indiegame #gamedev #pixelart #GameMaker #IndieGameDev #TrailerTuesday pic.twitter.com/Zd8Ke4B8mi

— REDSHOT – Out Now on Steam!! (@wiseyoungfool) August 2, 2022
After crash landing on a fringe planet on the outer edges of the galaxy, Jack "Goose" Redshot is given a mission to rescue the royal family of the city of Carcosa from a mysterious supernatural invader, who has laid siege to the city and its inhabitants. With over 200 rooms to explore and many weapons, items, and secrets to find, fans of the genre will find a challenging but fair adventure to be had in REDSHOT.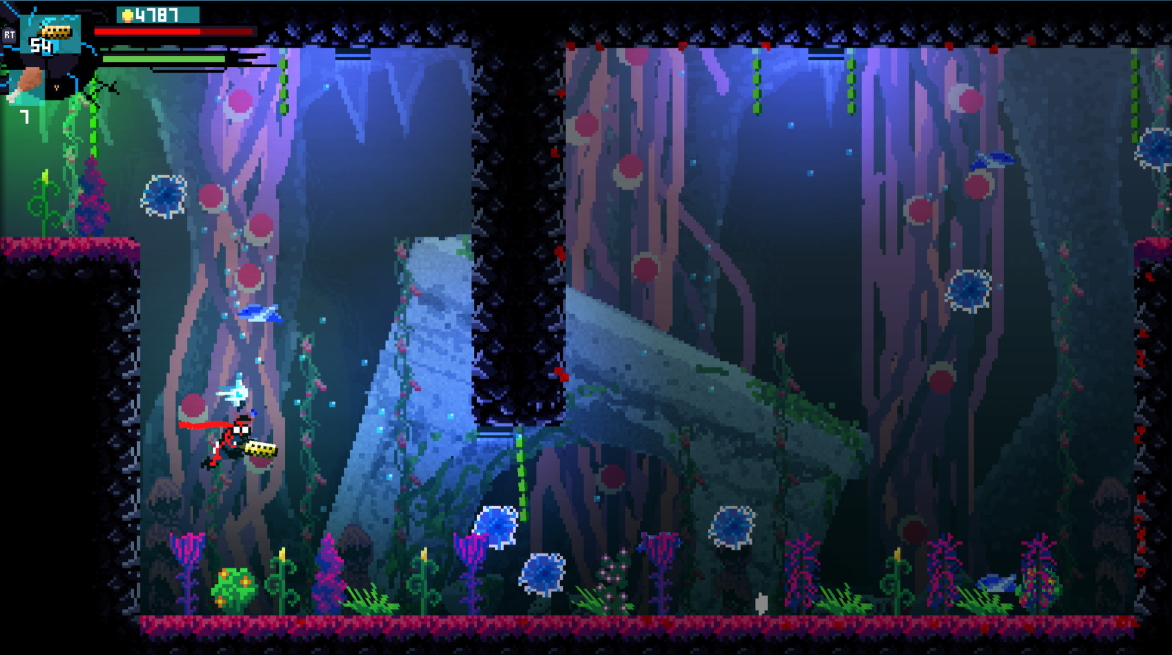 Features:
Explore a vast nonlinear world
Choose your favorite weapons from a multitude of guns and items
Use bullet time to outwit over 30 enemy types
Discover new upgrades and recruit the denizens of Carcosa
Fight over a dozen menacing bosses
Uncover secrets dotted all over the map to upgrade your abilities and equipment
Befriend AI companions to help you fight your way through the map
Replay to test your speed and achieve the highest post-game rating