Skydance New Media, which is a new division under Skydance Media, which is helmed by the award-winning writer and director Amy Hennig, has announced a partnership with Marvel Entertainment to develop a narrative-driven, blockbuster action-adventure game, featuring a completely new story and take on the Marvel Universe.
This game looks promising since Amy Hennig has been involved in some memorable games such as the Legacy of Kain series and Uncharted Series.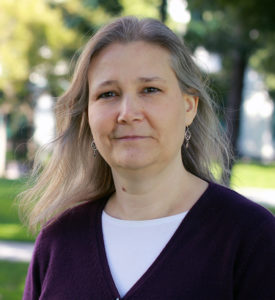 "I can't imagine a better partner than Marvel for our first game.The Marvel Universe epitomizes all the action, mystery and thrills of the pulp adventure genre that I adore and lends itself perfectly to an interactive experience. It's an honour to be able to tell an original story with all the humanity, complexity, and humour that makes Marvel characters so enduring and to enable our players to embody these heroes that they love."

Amy Hennig – President, Skydance New Media

"Amy has been setting the bar for narrative adventure games for decades and we are happy to be collaborating with the talented and experienced New Media team at Skydance. Their ambition and vision for making innovative entertainment using beloved Marvel IP was obvious from our first meeting. We're excited to share more with Marvel fans when the time is right."

Jay Ong – Executive Vice President & Head of Marvel Games
Skydance New Media has also assembled an accomplished crew of developers with decades of AAA experience in action and adventure gaming, as well as a diverse team of creative consultants from the worlds of film, television and comics. The studio is focused on creating a high-fidelity richly interactive experiences crafted for traditional gaming platforms as well as emerging streaming services and designed to be appealing, inviting, and accessible to a global audience.