More sweet updates are coming to GODDESS OF VICTORY: NIKKE, the immersive sci-fi action mobile game from Level Infinite, as the game welcomes 2 new SSR characters in its first February update. Promising to help you around with chores and fight against waves of Raptures, Cocoa, and Soda is here to make your lineups sweeter as you continue to explore the immersive world.
The "S" in SSR means sweet – Hello Cocoa and Soda!
Cocoa and Soda are 2 new SSR characters joining the ranks of GODDESS OF VICTORY: NIKKE. Cocoa is the youngest member of the Maid For You squad and also their leader, Soda on the other hand, is the clumsy maid in charge of household chores. Even if they are cutesy maids, don't let their appearance fool you as they can also bring that much-needed support in battles!
Cocoa (SSR)
● Class: Supporter
● Weapon: Cocorella (SR)
● Manufacturer: Tetra Line
● Availability: Cocoa will be available in the Special Recruit Banner from February 1st, 2023 to February 15, 2023
Soda (SSR)
● Class: Supporter
● Weapon: Bright Cleaner (MG)
● Manufacturer: Tetra Line
● Availability: Cocoa will be available in the Special Recruit Banner from February 8th, 2023 to February 21, 2023
New Story Event: Maid in Valentine
It's chaos at the NIKKEs Valentine's celebration and it's up to you, Commander, to help sort
things put in the Maid in Valentine in-game event. Part of the February 1 update for GODDESS OF VICTORY: NIKKE, players will embark on a journey, clearing event stages and win event
items as well as Valentine's Day limited live wallpapers to decorate their phones with. Event
rewards can also be used to exchange various items such as Recruit Vouchers and Skill
Enhancement materials.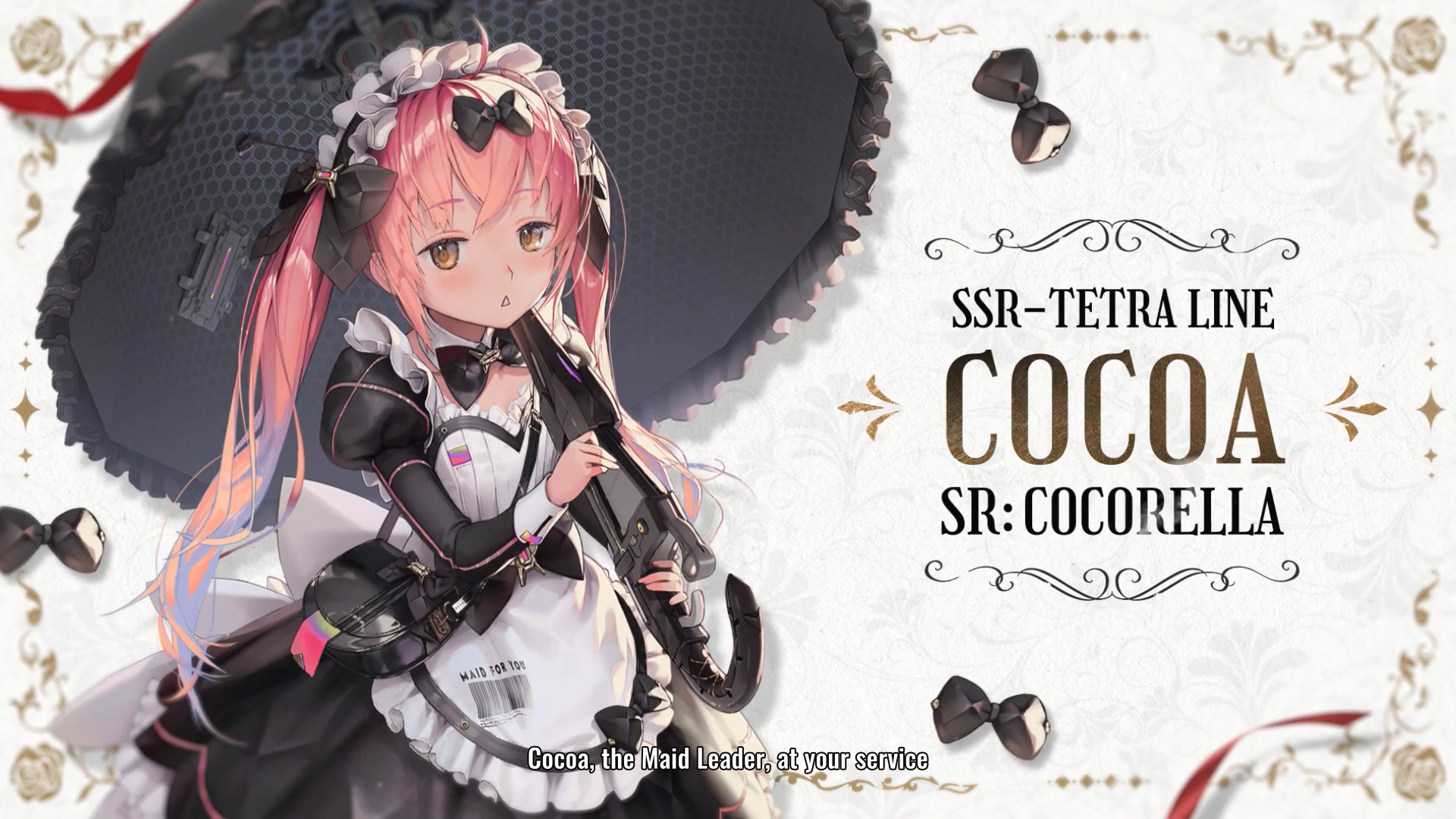 More costumes, more challenges more content
GODDESS OF VICTORY: NIKKE's February 1 update also includes 2 new costumes available
for Signal and Privaty.
● Special Costume: Signal – Dramatic Chocolate
○ Can be obtained by completing the February Mission Pass, available from
February 1, 2023 to February 28, 2023
● Permanent Costume: Privaty – Government Grunt
○ Available in the Costume Shop
【Login Event】

Maid in Valentine Version Special Login bonus event is starting soon!

Login for 7 days to get Recruit Voucher*10, Gems, Skill Manuals, Training materials and more~

Event Ends: 2/15, 04:59 (UTC+9)#NIKKE pic.twitter.com/ECQhPWjLNm

— GODDESS OF VICTORY: NIKKE | OFFICIAL LAUNCH (@NIKKE_en) January 31, 2023
Players are now also able to exceed upgrading their NIKKEs to level 141 in the newest in-game challenge. After completing the challenge, players will be rewarded with a Spare Body Selection Box which they can use to limit-break NIKKEs. This reward is only available to certain NIKKEs though and will not include PilGrim-type NIKKEs like Modernia.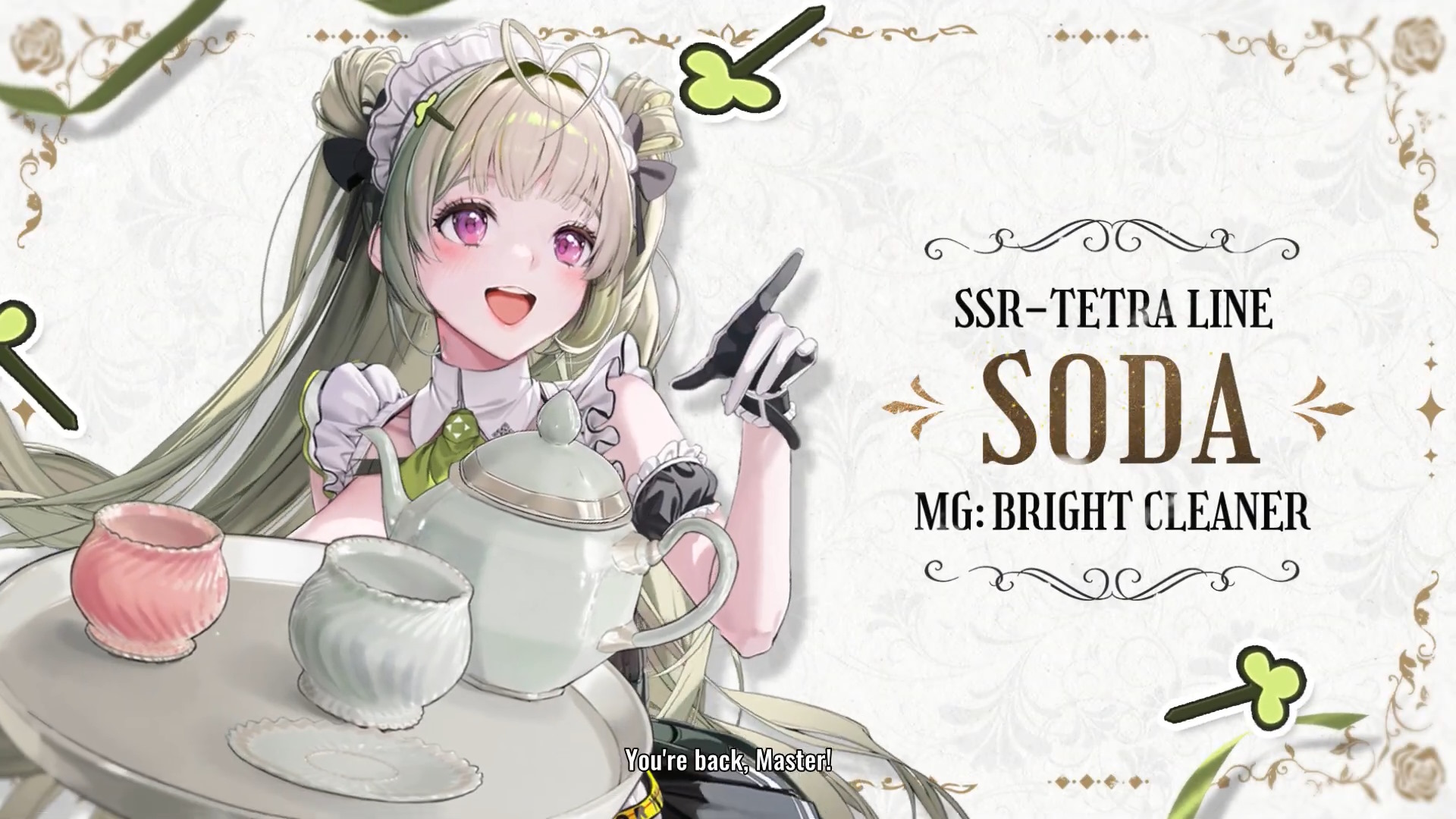 Speaking of Modernia, players will be able to take her on in the new Coordinated Operation
mission available in the February 1 update. The mission will be available from February 3, 2023, to February 5, 2023, and players can exchange their farmed Broken Cores for gems and other materials until February 11, 2023.
GODDESS OF VICTORY: NIKKE takes players on an immersive story-driven adventure filled with beautifully rendered playable characters and a mysterious world to explore. Utilizing advanced animated illustration, the game delivers smooth character movements and realistic character performance that brings a dynamic combat experience. Every character also possesses a special weapon and skill set which will uniquely shape the way the game is played.
It's up to the player to build the ultimate team, develop their characters and complete each
mission to conquer the invaders and save the human race. Developed by SHIFT UP (creator of Stellar Blade coming to PlayStation 5) and published by Level Infinite, the game is available globally for iOS and Android mobile devices.
Dear Commanders,

Featured in our monthly calendar is the bright and bubbly Viper! 🎁

A Nikke with a chipper personality akin to a hyper puppy, and is incredibly loyal to her leader~

Save a copy of this free gift prepared by NIKKE now! ❤️#Viper#FebCalendar#NIKKE pic.twitter.com/kyhGflTn58

— GODDESS OF VICTORY: NIKKE | OFFICIAL LAUNCH (@NIKKE_en) February 2, 2023