SQUARE ENIX CO., LTD. announced that the Second Season of Chocobo GP mode has been released for Chocobo GP, a thrilling kart racing experience set in the Chocobo universe for Nintendo Switch.
Chip and Kwackeys Join the Second Season of Chocobo GP Mode!
Chocobo GP mode offers seasonal events lasting roughly two months, which allow players to earn prize scores during the season to level up their prize level. Various prize rewards can be obtained at different prize levels. In Season 2, Chip from Chocobo's Mystery Dungeon and Kwackeys from Final Fantasy Fables: Chocobo's Dungeon will join the race and both characters will be available as a price level reward for players who have purchased the Prize Pass.
Ticket Shop Lineup Renewed!
Prize reward items for Prize Pass holders will also be available at the Ticket Shop from Season 2.*
Season characters and machines purchased at the Ticket Shop will be available for offline play as well.
Excludes some items (Mythril, Gil, Team Stickers).
Items available in the Ticket Shop can be obtained from the next season onward as well.
Players can obtain Gil instead of the prize level reward if the same item has been already purchased at the Ticket Shop before reaching the prize level.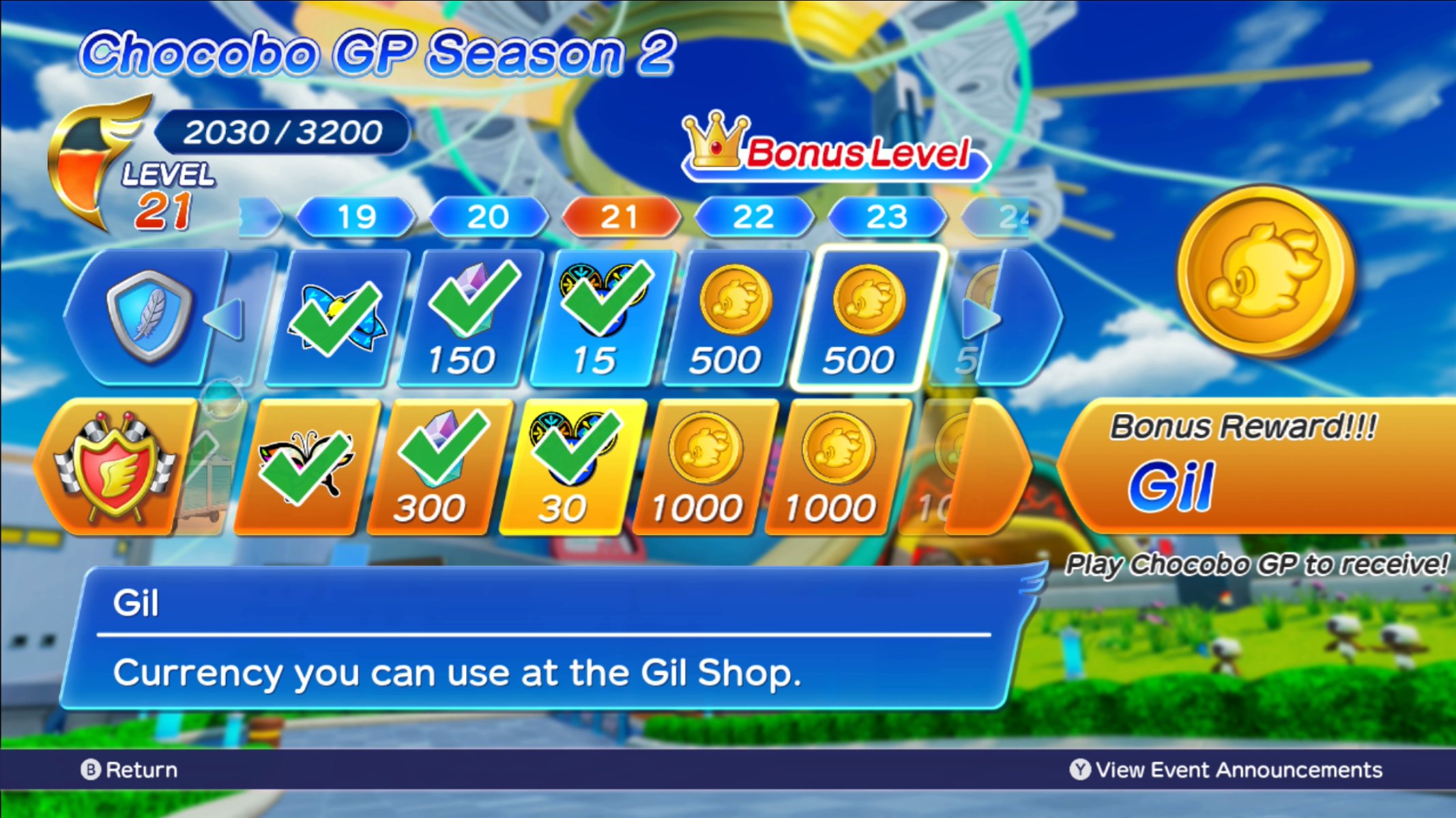 New Course "Balamb Garden" Now Available!
A new course "Balamb Garden" will be available on Mutliplayer mode, Time attack mode and Custom race mode.
Online Multiplayer Mode Now Playable On Free Lite Version!
Lite version players can also participate in the Online Multiplayer mode from Ver.1.1.0 update. They can now join lobbies created by players who have purchased the full version of the game and play the race together.