Acclaimed Polish developer Superstatic and publisher Anshar Publishing announce that Liberté, the studio's forthcoming deck-builder rogue-lite set during the French Revolution, will hit Steam on May 23rd, 2023.
Built around a unique combination of fast-paced combat and deck builder mechanics, Liberté tasks players with taking to the war-torn streets of Paris as René – a civilian entangled in a massive intrigue between the four most influential factions in the city.
But this is no run-of-the-mill take on the French Revolution; players will need to collect cards, nurture alliances, and discover the truth behind the city's cryptic invader from another dimension, Lady Bliss.
It's so exciting to finally be able to give gamers a release date for Liberté later this month – We think players are going to find both the Parisian setting, and the easy to understand but difficult to master Card system enthralling from day one, and we can't wait to see them lead René to victory.

Kajetan Wyrzykowski – Narrative Designer
In Liberté you will:
Tackle an Action Roguelite mixed with a deck-builder: Players unlock cards and build decks that unlock skills, passives, and game-changing mechanics to make their avatars stronger.
Build your unique playstyle with cards & skins: Mix and match from over 100 Skills and Talents cards. Go full-on guns-blazing, cut your way out with blades and axes, hit your enemies with a guitar, and sing the revolutionary song!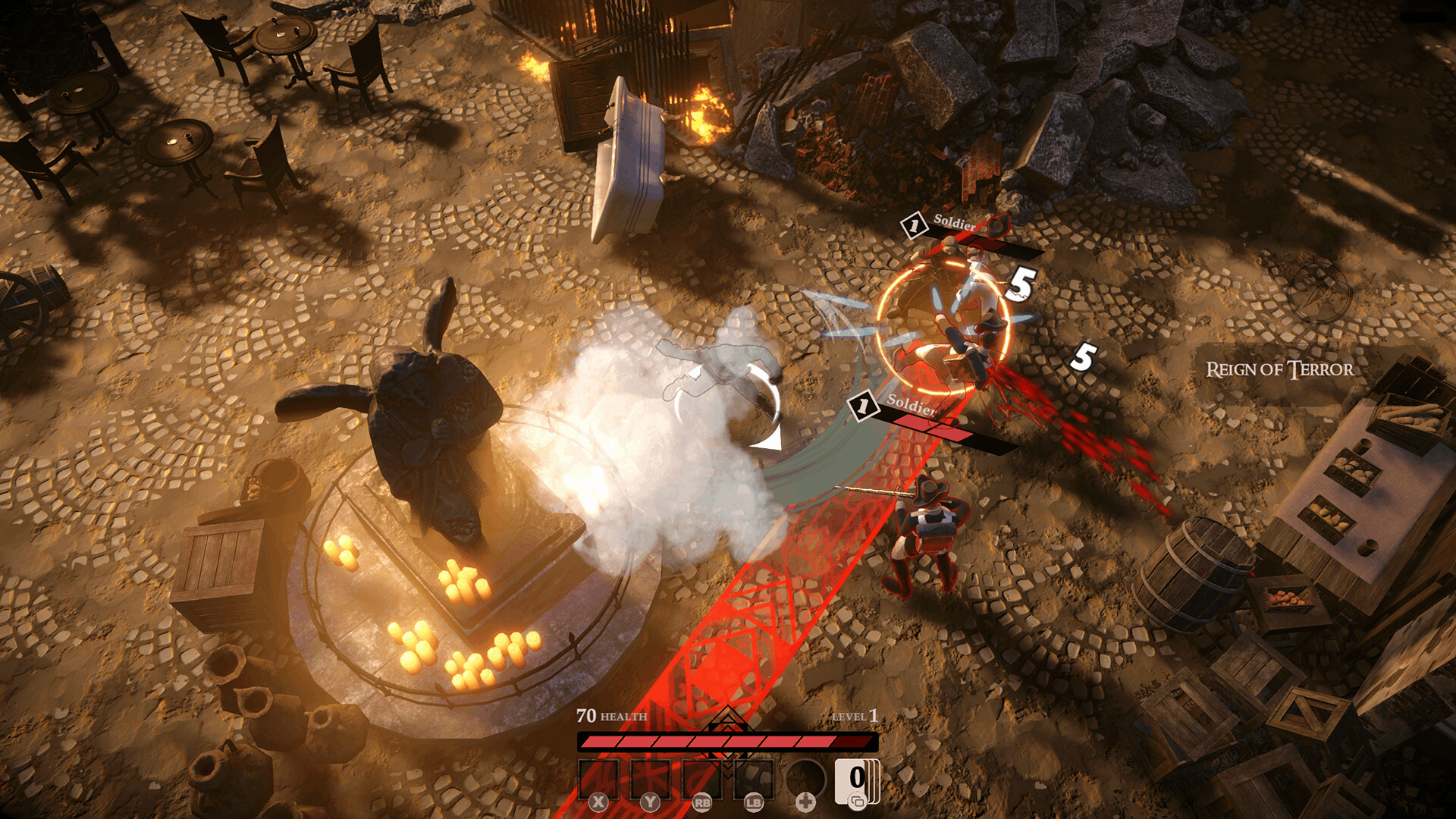 Lead René in his human form or use the skin-shifter ability to play as one of the characters – Master Hunter Victor, Tribal Warrior Flea, or Revolt Leader Ana: You'll encounter mighty enemies too, and face the curses of the Bliss, so make sure to come to the battlefield prepared.
Unravel the horrifying mystery of the Bliss: Guarded by the all-mighty Eldritches, the gardens of the Bliss are dangerous places, but as you do the monster's bidding, you will uncover the mystery of who Lady Bliss is and why she chose you for her secret mission.
Immerse yourself in over 40 hours of dialogue: Inspired by the real French Revolution events, characters, and architecture, Liberté pulls you into a world on the brink of annihilation – body horrors, political maneuvers, and attempted assassinations all included.
Witness a tug of war with four unique factions to support: Choose a side to unlock additional rewards.