Developed By: Sonka
Published By: Sonka
Platforms: Nintendo Switch
Reviewed On: Nintendo Switch

Developed and Published by Sonka, Astro Bears is a re-release version of Astro Bears Party launched back in 2017 on the Nintendo Switch and as the name suggests, the game features cute bears in spacesuits! The game itself is fairly simple and straight forward, it may even bore you if you planned on playing this game alone but if you could get together a gang for a local multiplayer game, hours of laughter and fun are almost assured.
Gameplay
Remember the classic Snake we used to play on the old Nokia phone? Astro Bears is exactly like that albeit in a 3D environment in the shape of a spherical planet. You'd choose one of eight bears, each with their own stats and perks, and run or jump around the planet leaving a trail of ribbon behind while hunting for 'Jetfish' (Fish with jetpacks duh!). Every Jetfish you collect adds to your ribbon, making it longer and more likely for you to run into them, KO-ing yourself in the process.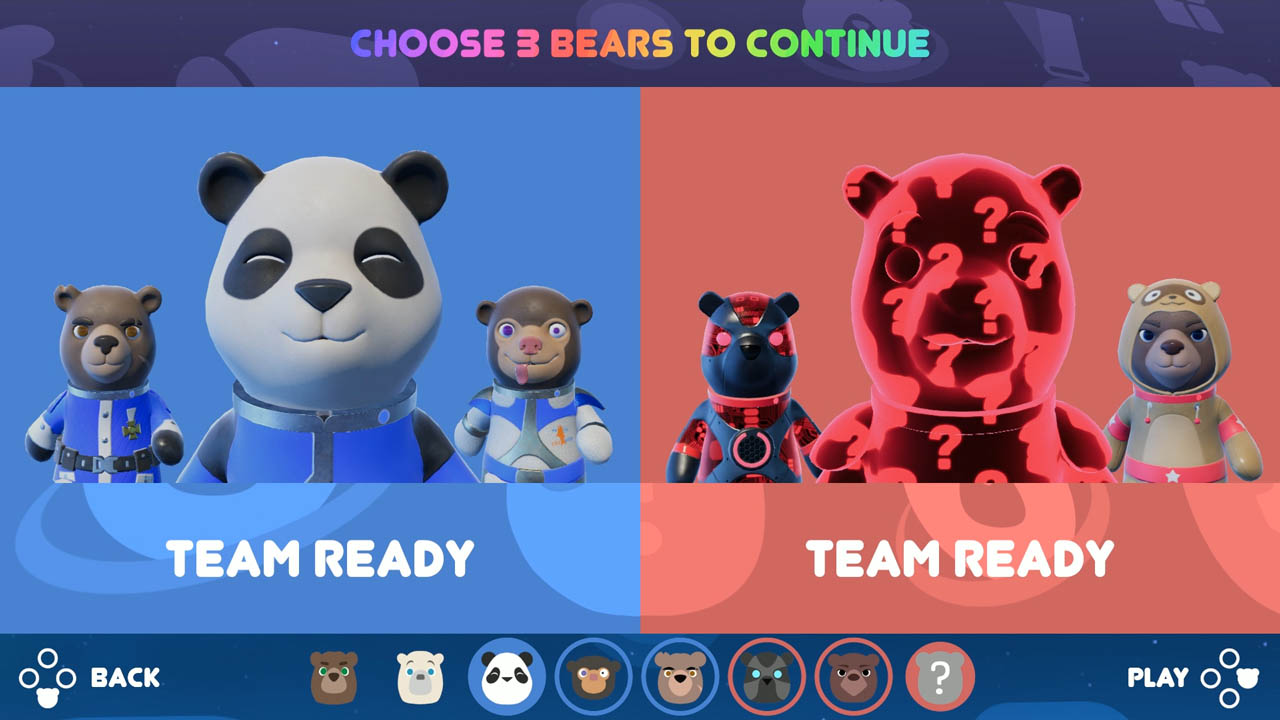 The controls in this game are simple to understand and execute, there aren't many buttons involved. Direction control, Forward Dash, and Jumping are all it takes to play the game.
There are several modes in this game, solo and multiplayer, but they are all about the same thing – collecting Jetfish and see who has the highest score at the end of the game. As much as I love this game for its simplicity and ability to squeeze laughter out of people, I just don't see how it would merit to more than just a few hours of gameplay for those who play this on solo mode.
So in short, Snake in a 3D environment. Replace the Snake with Bears… in Spacesuits.
Multiplayer Mayhem
This is where the game shines. When started in multiplayer mode, the goal becomes more than just collecting silly Jetfish. You now have opposing bears running around suffocating the limited space on the tiny planet with their ribbon trail that would KO you if you run into them. Classic Snake just went full Tron mode with cool neon bikes replaced with Teddy Bears in spacesuits.
We took turns to fill in the 4 players slot, each round more hysterical than the last. Apparently, we humans are such an easily amused species that a simple game with Teddy Bears in Space Suits running, jumping and floating over trails of ribbons on a miniature planet was enough to make us laugh ourselves to tears. More so when you see a grown-ass man shouting and screaming in real life when his in-game Teddy Bear shreds itself running into your ribbon.
Split-screen mode is available for local couch party though it is noteworthy that you may struggle to manoeuvre properly if your TV/Monitor is too small for 3-4 players split-screen. We tried this on a 49″ TV and it worked fine for us, I reckon anything smaller than a 40″ may result in a quicker game over.
For those of you who are "passively" competitive, there's an online leaderboard that keeps track of your best score against other Top Bears.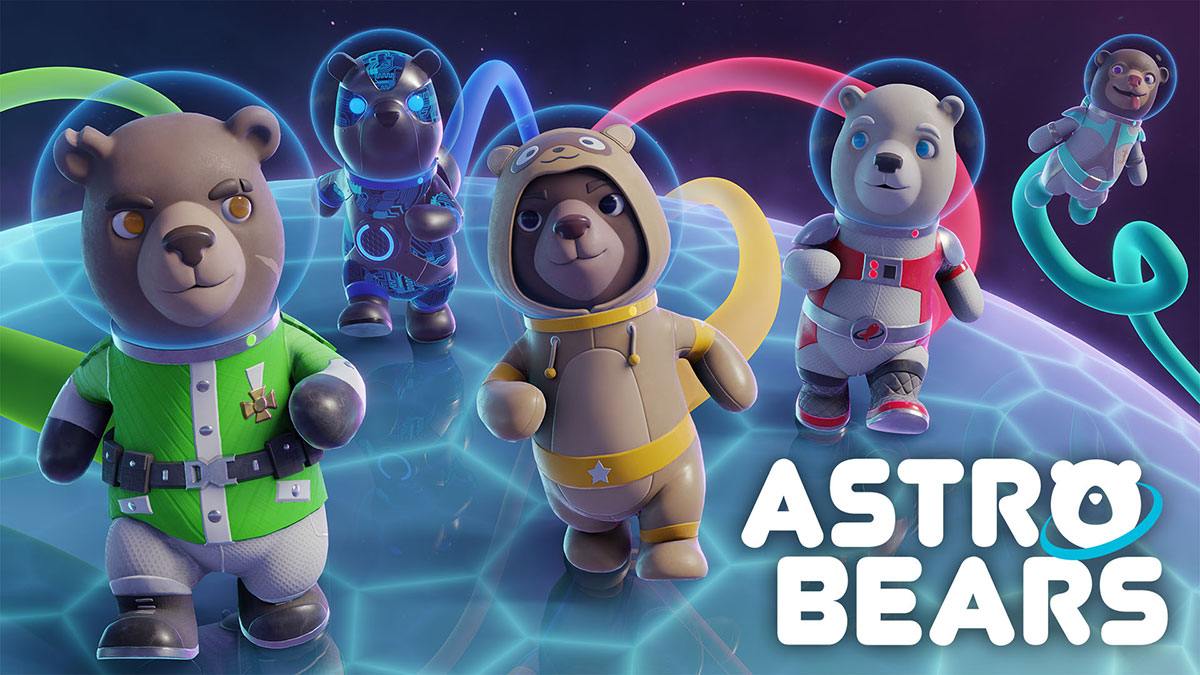 With all that's been said and played…
Here are some of the things I find really enjoyable about Astro Bears.
Though not a game you'd play for long, the game is dirt cheap – only $6.99 on the eShop, for the value it gives in return.
Very good multiplayer experience and a family and kids friendly party game that guarantees intensity and laughter.
It's Snake in a modern sci-fi teddy bear setting!
And what I wished was better.
The lack of game modes and content that would retain players for a longer period of gameplay hours could be a killjoy for some.
The game is close to meaningless when played on Solo mode.
Verdict
The developer was clearly aiming at providing a good couch party experience by requiring nothing more than the most simple and basic form of skills from the players and on that front, I'd say they have succeeded to a certain degree. The game's greatest strength lies in two things – its multiplayer mode where a good time is almost assured as long as you can get a gang together, and the fact that the game is cheap. Astro Bears isn't the type of game one would play for long due to the short hours its limited content offers, but when you do get a game started with your friends, the game doesn't disappoint where it counts and matters.
And so, for the short yet exhilaratingly memorable experience that is Astro Bears, I rate this game a good;
Score: 65/100