Gameforge—a leading Western publisher of MMORPGs—and indie developer Asylum Square announced that 16-bit pixel platformer Tiny Thor is available now on Windows PC via Steam, GOG, and the Epic Games Store. Published by Gameforge's IndieForge publishing label, Tiny Thor takes players on a magical and nostalgic journey, brimming with retro-inspired goodness that will also be coming to Nintendo Switch later this summer.
Armed with his trusty mini-Mjölnir, the young god will travel across 36 gorgeously illustrated levels, battling baddies and cleverly aiming and launching his mighty mini-hammer. In the game's full campaign, which takes between 10 and 20 hours to complete, Thor will ready, aim, and ricochet Mjölnir off enemies and the environment, solving puzzles and pushing ever forward on his journey across the magical world of Asgard. Additionally, players can learn special abilities to bestow Thor with mighty powers befitting a (very small) god and unlock challenge levels to test their godliness even further.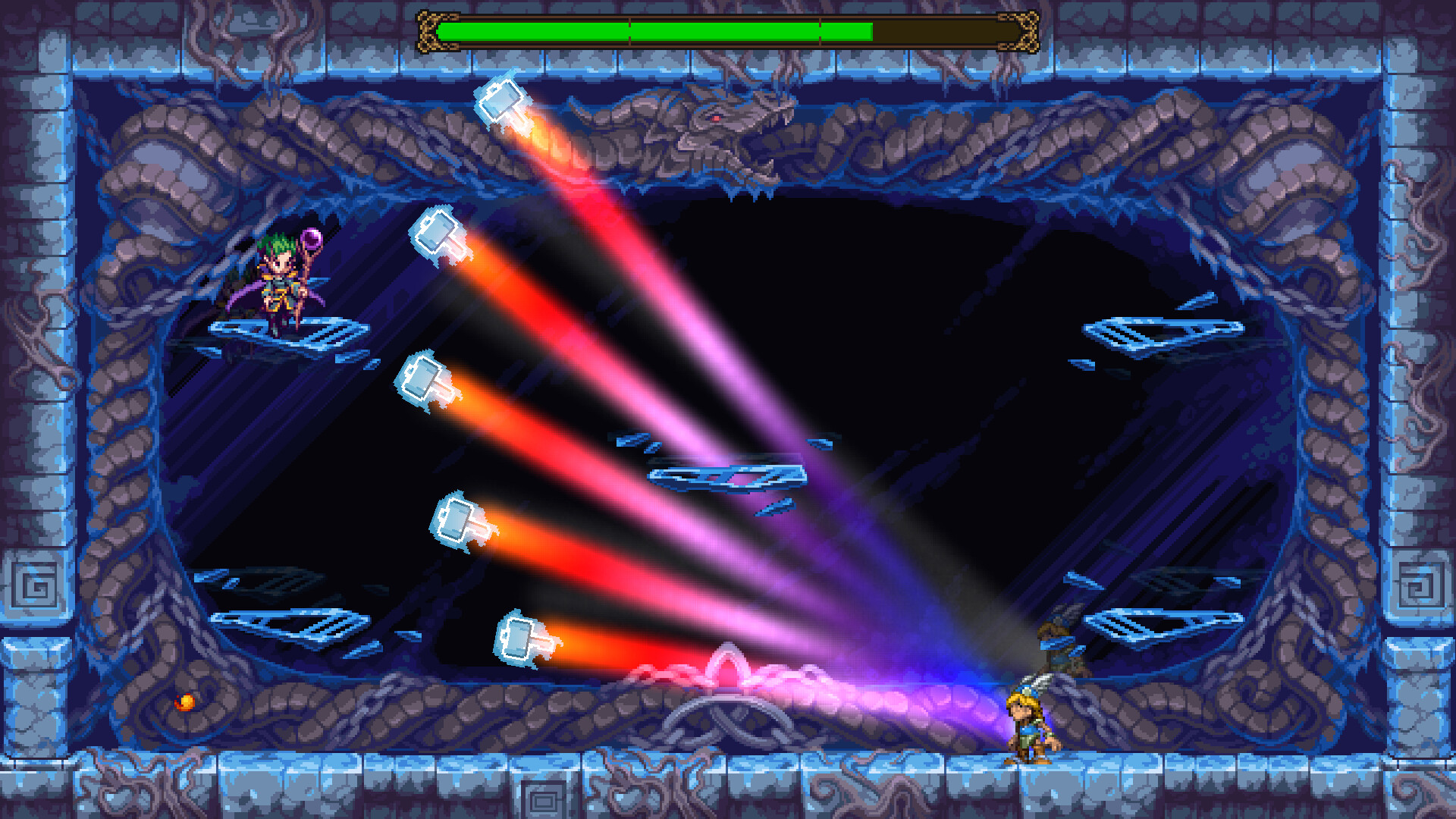 We couldn't be happier to help bring this title to launch – Tiny Thor is a heartfelt love letter to both retro titles and the players that enjoy them. We're looking forward to seeing people enjoying Ragna-rocking it out as the littlest Asgardian on PC, as we work to bring this title to Nintendo Switch later this summer

Stefan Erdmann – Tiny Thor product manager at Gameforge
Key Features of Tiny Thor:
It's Hammer Time!: Use the ricocheting mini-Mjölnir and its special abilities to complete puzzles and defeat enemies
Small, But Mighty: Triumph in epic boss battles against Norse mythology icons such as the Kraken, and Loki
Old School, New Game: Art from veteran pixel artist Henk Nieborg and an original soundtrack from Chris Hülsbeck enhances the game's retro credentials
Tiny Thor is available now for €19.99/£16.75/$19.99 USD/$25.99 CAD on Windows PC via Steam, GOG, and the Epic Games Store. Tiny Thor Ragnarok n' Roll Edition, including the game and the official soundtrack, is available for €25/$25 USD. Players can purchase both versions of the game with a 10% discount during the first week. Tiny Thor will also be released later this summer on the Nintendo Switch.