Frontier Foundry, the games label of Frontier Developments, unveiled The Great War: Western Front, a thrilling take on the real-time strategy genre that allows players to experience World War 1 through the eyes of both Theatre Commander and Field Commander, launching on PC in 2023.
Source: GameSpot Trailers
Developed by Petroglyph who boast a heritage of genre-defining strategy games, in collaboration with games label Frontier Foundry, The Great War: Western Front invites players to experience an authentic WW1 RTS. In this immersive new title, players must step back in time to take charge of difficult choices, as they opt to either relive or redefine one of the most fundamental conflicts in modern history.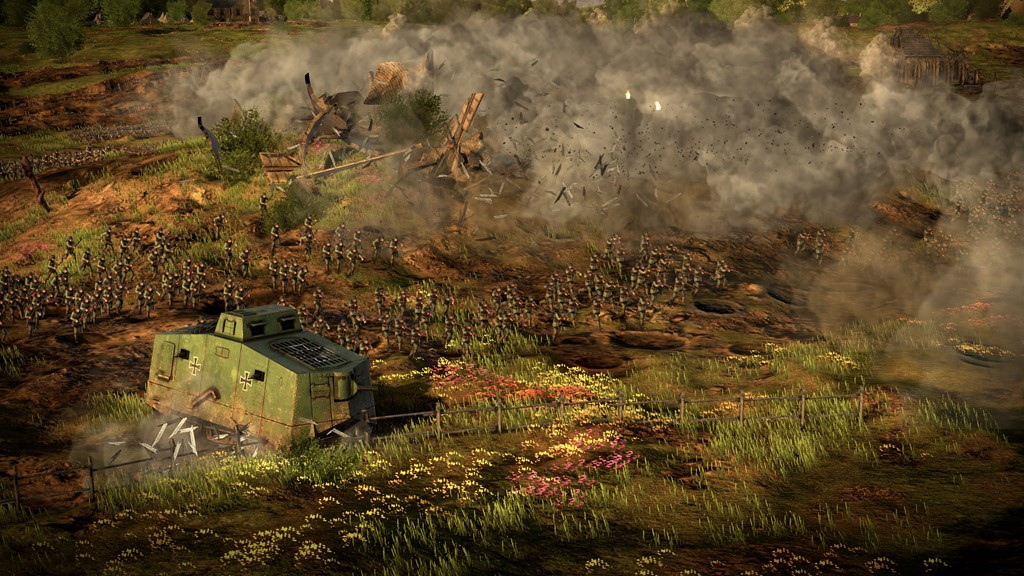 Commanding either the Allied Nations or the Central Powers, players will make tactical and strategic decisions with repercussions that will resonate throughout the entire Western Front, one of the main theatres of war during WW1. Offering unparalleled levels of strategic depth, they'll take on the dual role of Theatre Commander and Field Commander to master both turn-based grand strategy and real-time battles.
The Great War: Western Front features authentic trench warfare in detail never-before-seen within the RTS genre. Each vantage point provides its own unique mechanics with which to gain the advantage over the opposition, whether attacking or defending. Players must consider strategy at every level, carefully allocating resources and choosing which locations to fortify in a war won by inches. Researching new technologies, from poisonous gas to state-of-the-art tanks, will also provide the upper hand that could turn the tide of the war.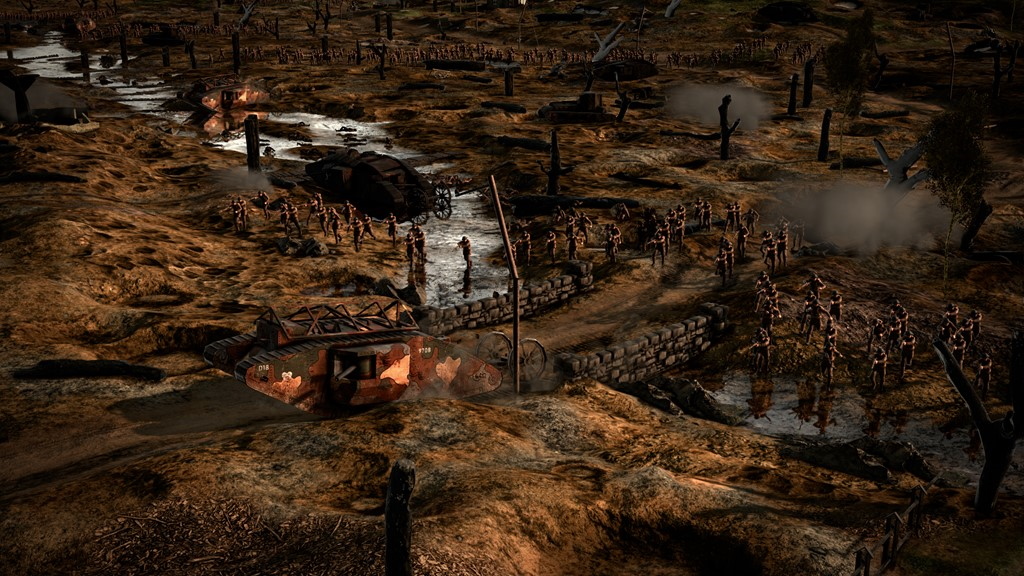 Battles take place in a living, persistent world, with existing battlefields holding the scars of previous battles and deteriorating as players revisit them, while changing weather conditions will provide additional challenges for each unit.
With the impact of every decision underpinned by an evocative soundtrack from award-winning composer and audio director Frank Klepacki, The Great War: Western Front is a deep, atmospheric take on real-time strategy. Battle by battle, players must consider the weight of choices great and small to earn victory and change the outcome of the war.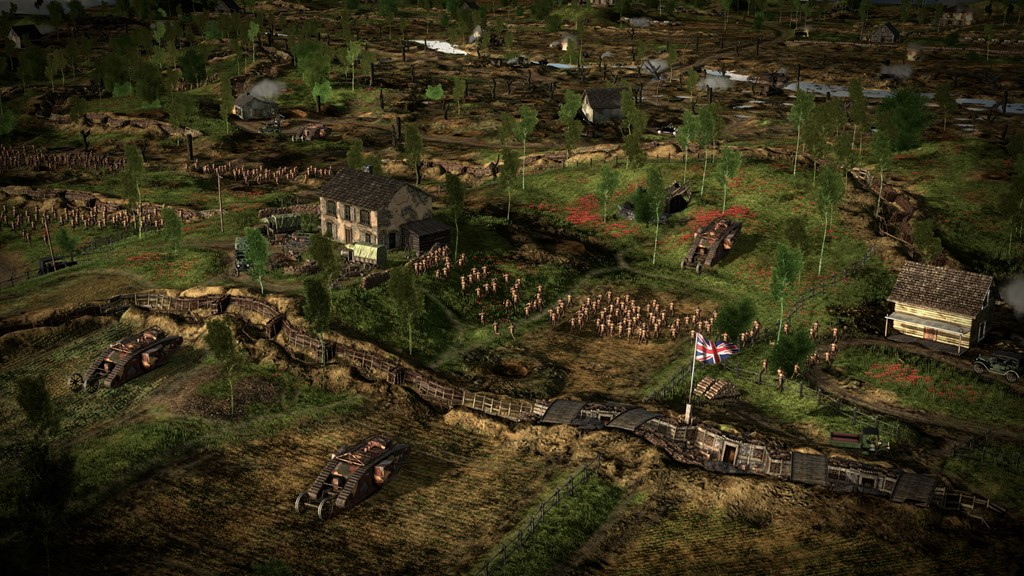 About The Great War: Western Front
The Great War: Western Front is the definitive WW1 strategy game. Play the deciding role in history with this real-time tactical experience as you take charge in the iconic Western Front from 1914 to 1919. Pick your faction and lead your forces to victory, both by directing your armies in gritty real-time battles and by commanding your side on the Western Front as you guide high-level decisions in turn-based strategic gameplay. Think like a Commander to either relive history – or redefine it. Partnering with the Imperial War Museums, revel in an authentic historical strategy game that captures the gravity and intensity of The Great War.
The Great War: Western Front is available to wishlist on Steam and Epic Games Store now, and will be launching on PC in 2023.