I've always depended on my sturdy and reliable Blackwidow Chroma TE keyboard when it comes to fulfilling my daily work and gaming routine. So, when I received news that I'd be reviewing the new Razer Huntsman TE that on paper triumphs over my Blackwidow, I was genuinely excited. I've heard that this keyboard is the Ferarri of keyboards and I was keen to put it to a test.
For those unfamiliar, TE = Tournament Edition.
Hello, Huntsman TE.
The Huntsman TE is a tenkeyless keyboard designed for esports that comes armed with Razer's latest Linear Optical Switch technology. This new tech actuates at the speed of light (I'm serious), with a 1.0mm actuation point and a 40g actuation force. To put it in layman's term for those of you who don't know what that means – The force needed from your finger pressing down the key before the input is registered and its value projected is minimum.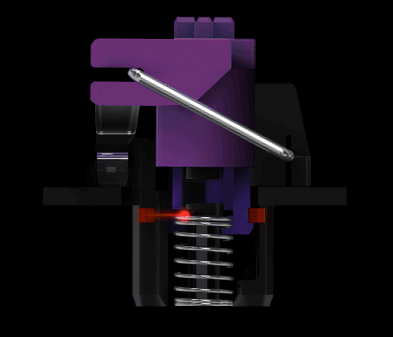 A direct comparison chart with other switch types. Razer's new Huntsman TE keyboard uses the new Linear Optical Switch technology, giving it a light (almost too light in fact) and instant input registration.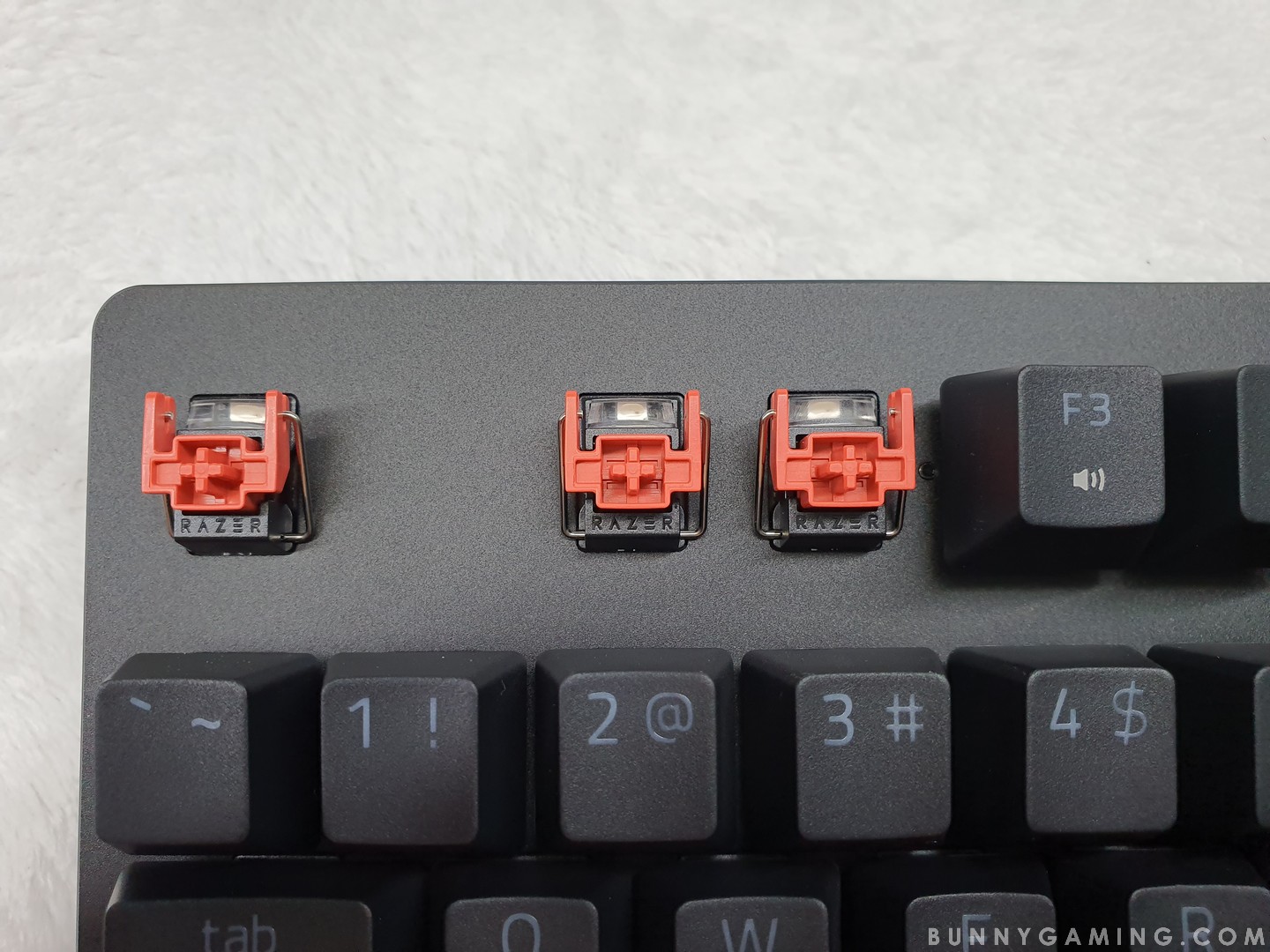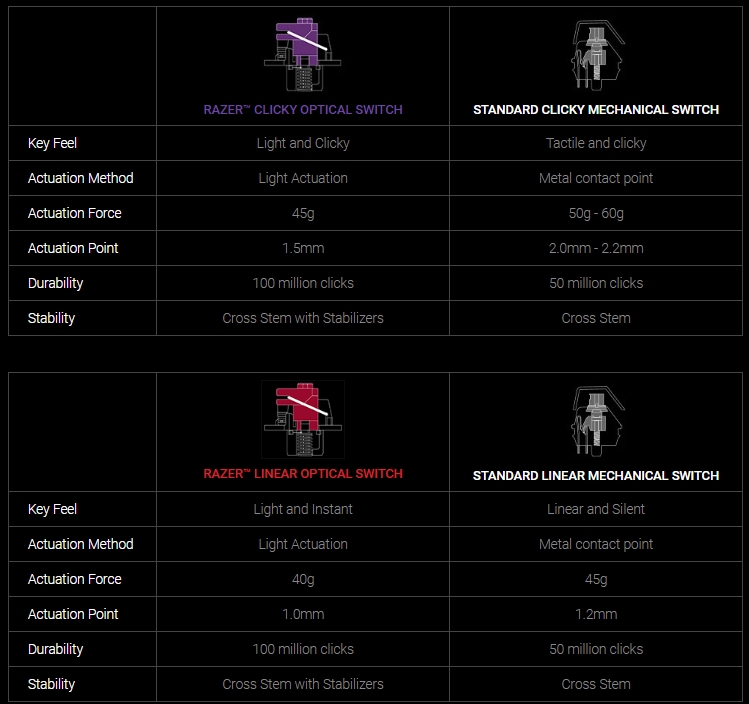 Gaming with it
Before I start sharing stories of my epic triumphs and glory, it is most important that you understand this – none of us here in BunnyGaming are professional esports athletes. So, don't expect me to start telling you the difference between this keyboard and the others down to the nano details. I can tell you about some things and stuff… in general.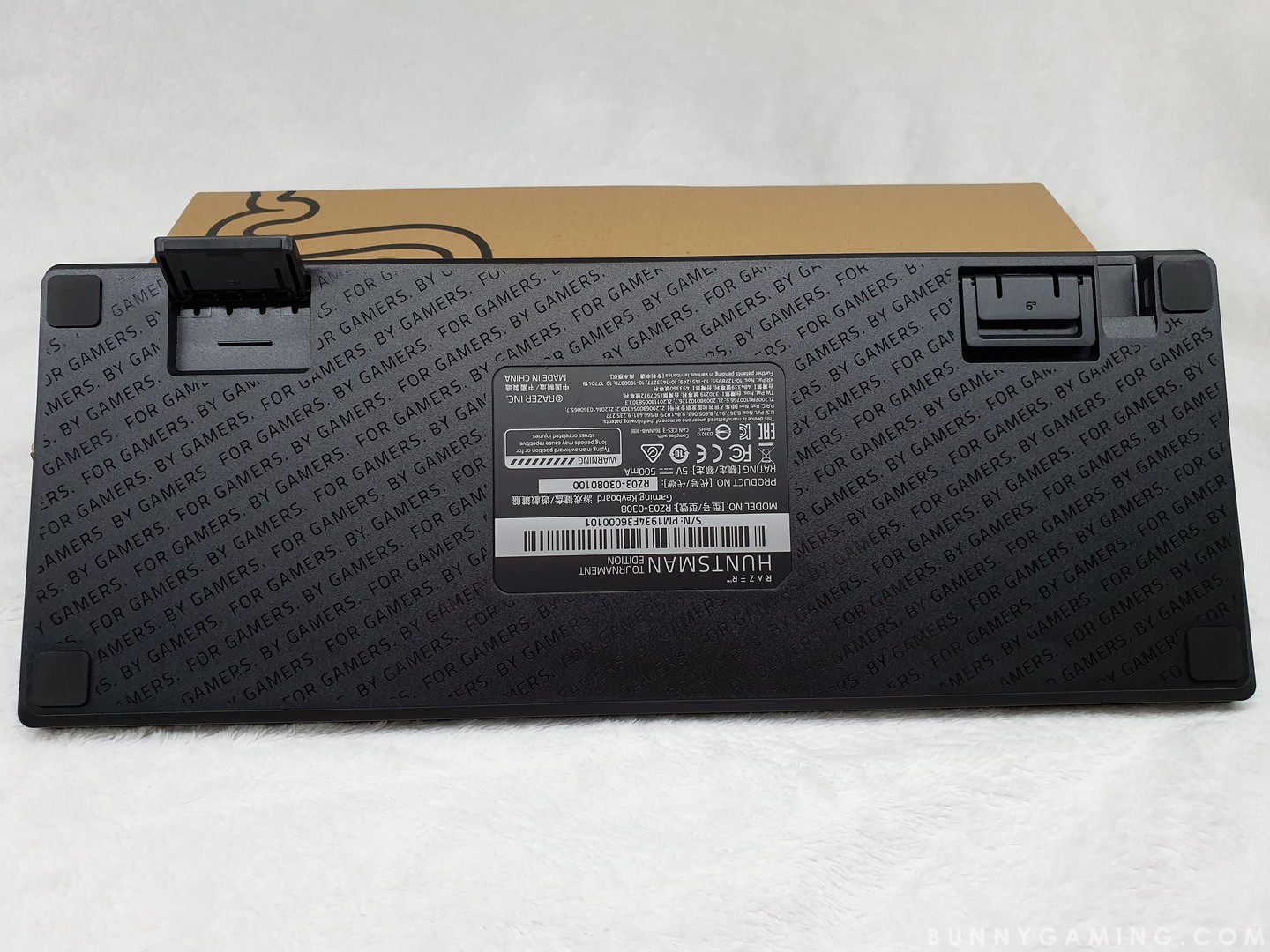 I ran around in CS:GO and Overwatch with this new keyboard and my conclusion is the keyboard is Super Responsive! So super, in fact, that I died so many times because I couldn't aim/shoot properly. Resting your finger on a key even if you didn't apply any pressure on it, is sometimes enough for the key to be registered anyway, popping your head out of the corner enough for an opponent to put a bullet in it.
A lot of practice and getting used to will be required before one can fully tame and utilize the full potential the speed of light has to offer. I tried StarCraft II with the keyboard and what was my weakness in FPS is now suddenly my strength. The extra sensitivity offered by the keyboard really shines in games that need micro-management. Or, maybe I just suck in FPS.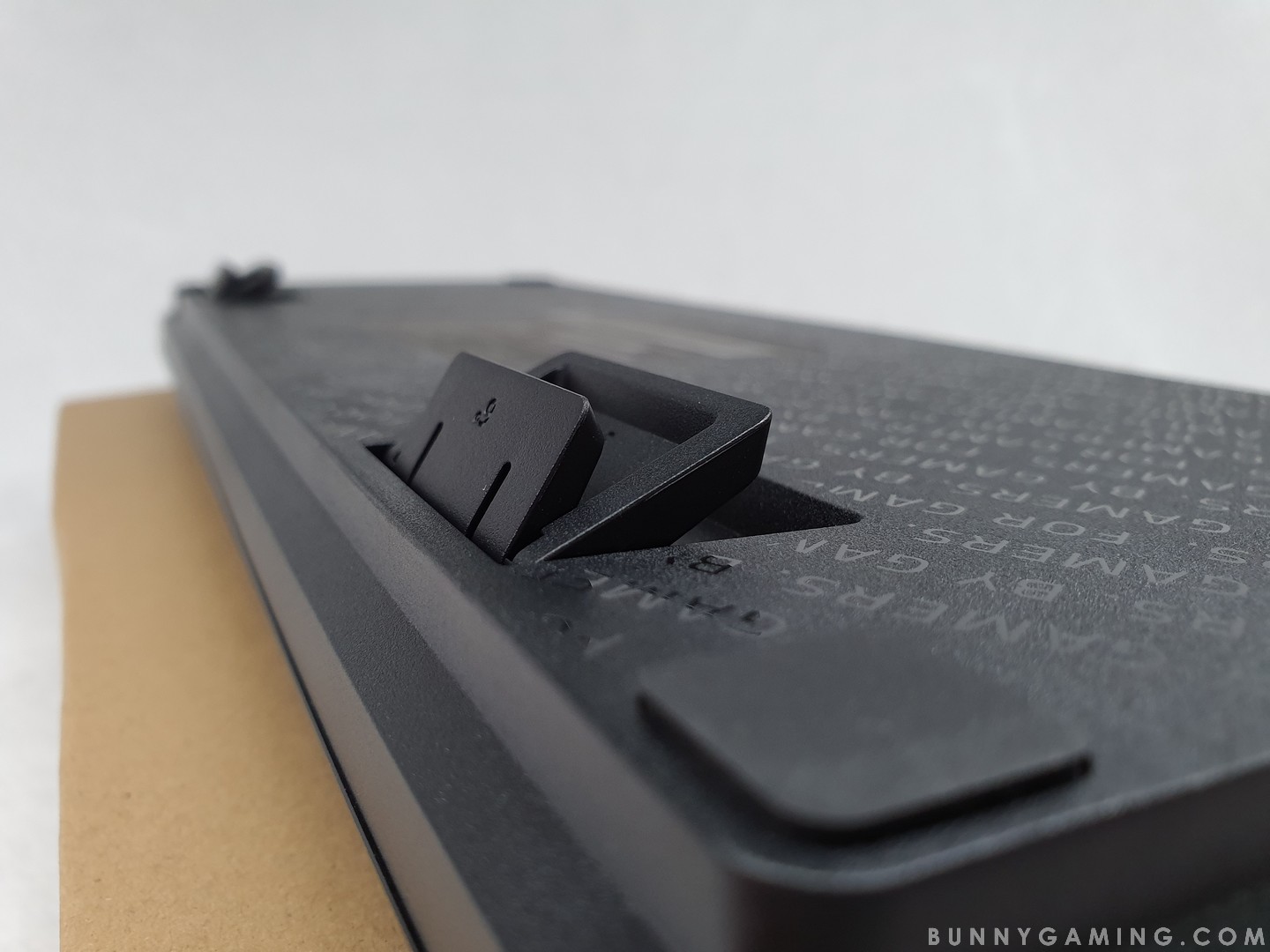 On everyday use
I sometimes take short pauses when I type – to search for the right word in my mind or just constructing sentences. During these pauses, I have a habit of weightlessly resting my fingers on the keyboard. Doing this on the Huntsman TE would spam whichever letters my fingers were pressing on, resulting in a frequent need for backspaces thereafter.
You should know that I typed this review on the Huntsman TE and I found myself needing to backspace 3 times more than usual. The keys are so light and they react instantaneously that even the lightest tap on a key is enough for the input to be registered. I don't hate it, but I really dislike not getting used to it yet. The speedy and almost effortless typing is super addictive.
Design
The Huntsman TE is connected to the PC via a detachable USB-C cable as opposed to the older Micro-USB adopted by the brand's older keyboards. The connection point has also been shifted from middle to left and protected by a recessed port. I welcome both moves wholeheartedly – one for keeping up with the technological trend in USB-C usage and the fact that the keyboard can be used with any data deliverable USB-C cables – not just the one it came with. And two, the part where the cable connects to the keyboard is safely guarded by a recessed port, reinforcing the connection from any accidental detachment like how my Blackwidow's exposed connection is prone to.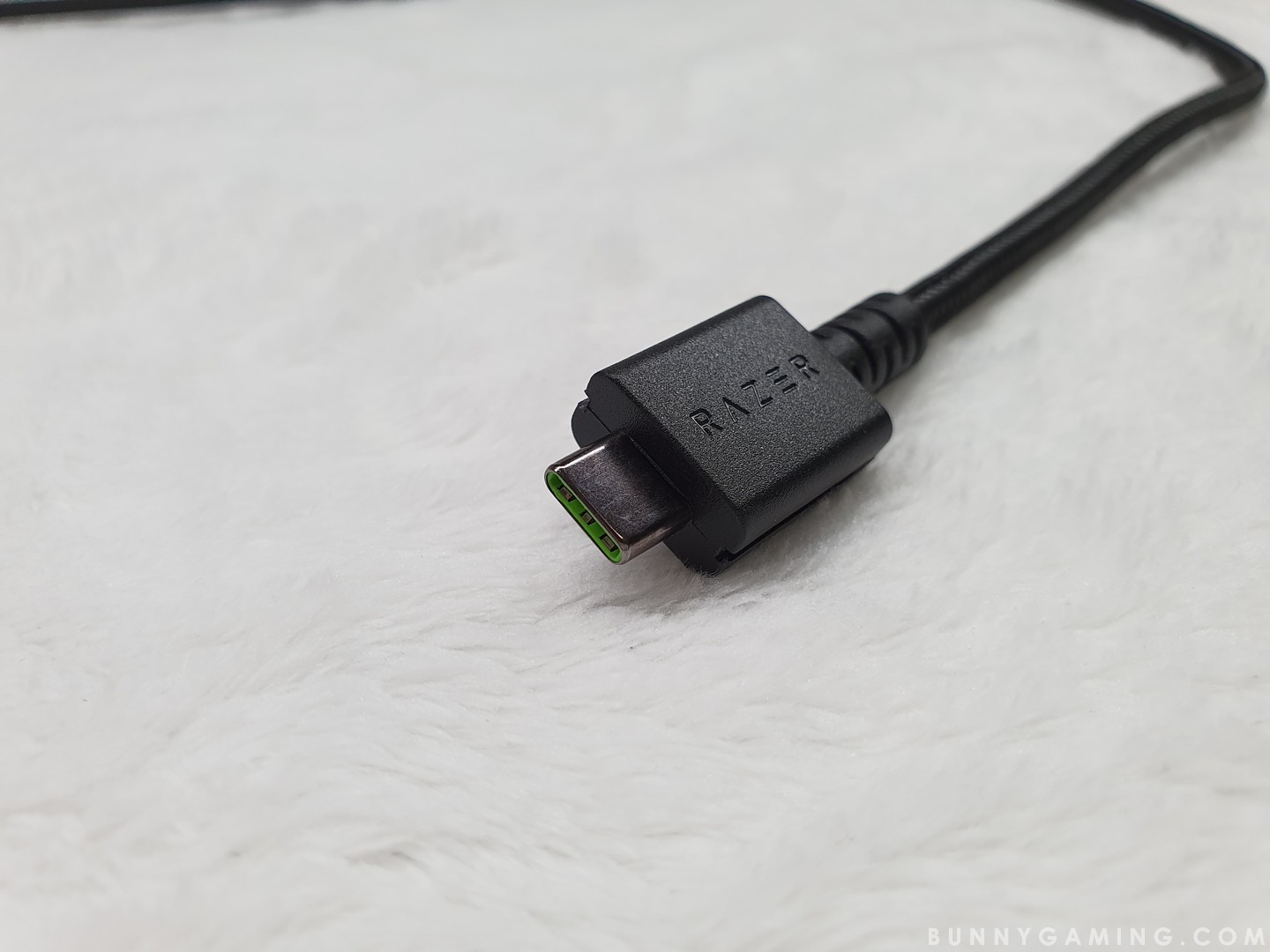 Razer also brought the PBT (Polybutylene Terephthalate) keycaps to the Huntsman TE, giving it a classy textured surface on keycaps. I personally prefer how this keyboard looks and feels compared to my Blackwidow. The textured surface on my fingertips is something I will miss dearly after this.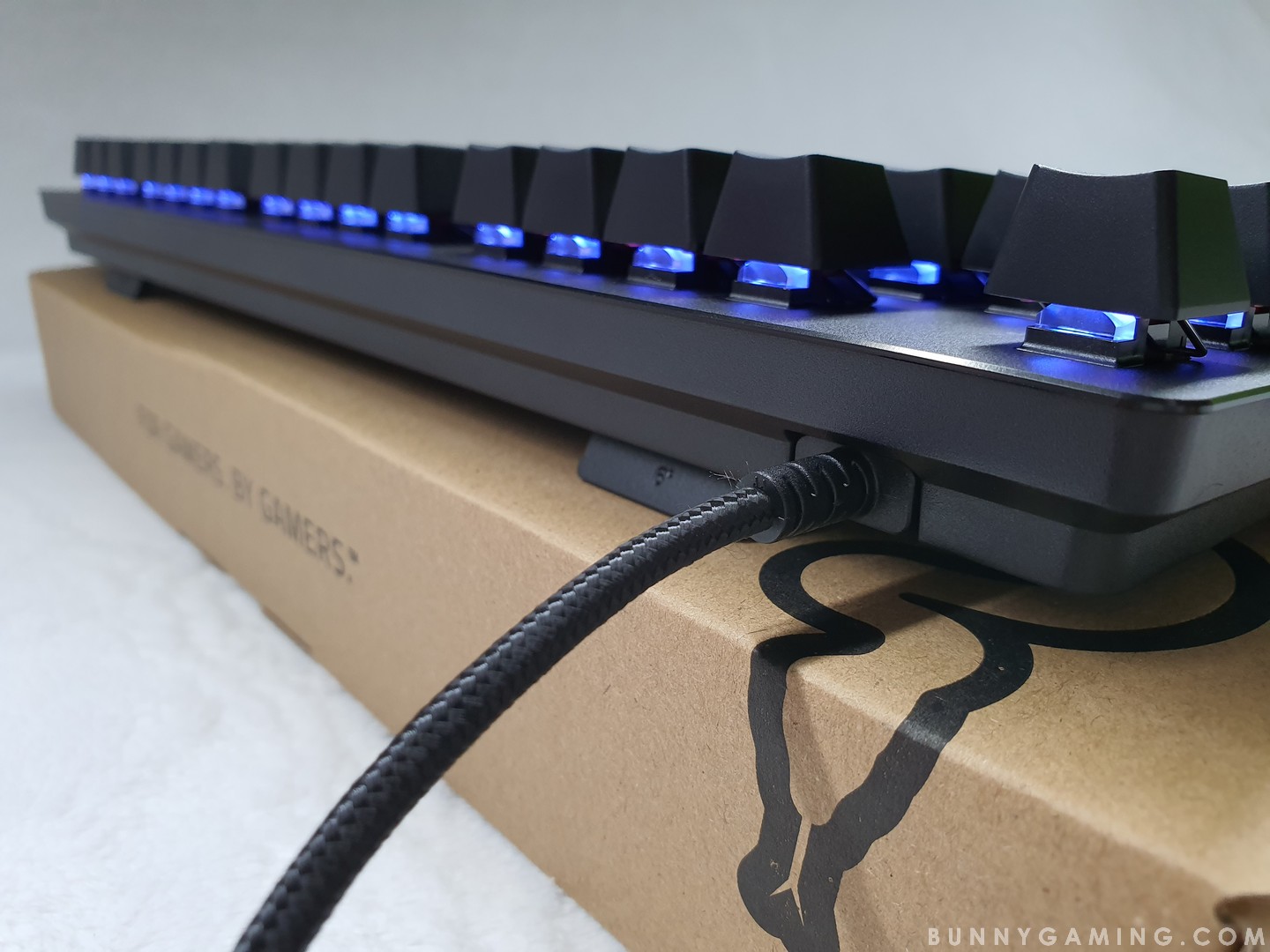 Compared to my Blackwidow Chroma TE, the Huntsman TE weighs comfortably lesser albeit both sharing near-identical width and length. The Huntsman is also quieter when typed on compared to the Blackwidow.
Features
With Razer's Synapse, you can customize the RGB schemes for the keyboard. Choose from a selection of preset modes, or select/design your own. For those who actively compete or travel around, the Huntsman TE can store up to 5 pre-set profiles on its built-in memory, allowing for competition modes to be set and used without connecting to Synapse.
Although a tenkeyless keyboard generally has fewer keys (duh!), those seeking additional keys can set up an alternate set of commands by binding any keys to a hold-down function to create the new command. For example, bind 'F' to a held down Left Ctrl to a command/function/macro you want – another great esports friendly feature.
Price

As a sports car would, the Huntsman TE is quite pricey. Anyone interested in a new unit will have to fork out $129 USD (RM 540 est).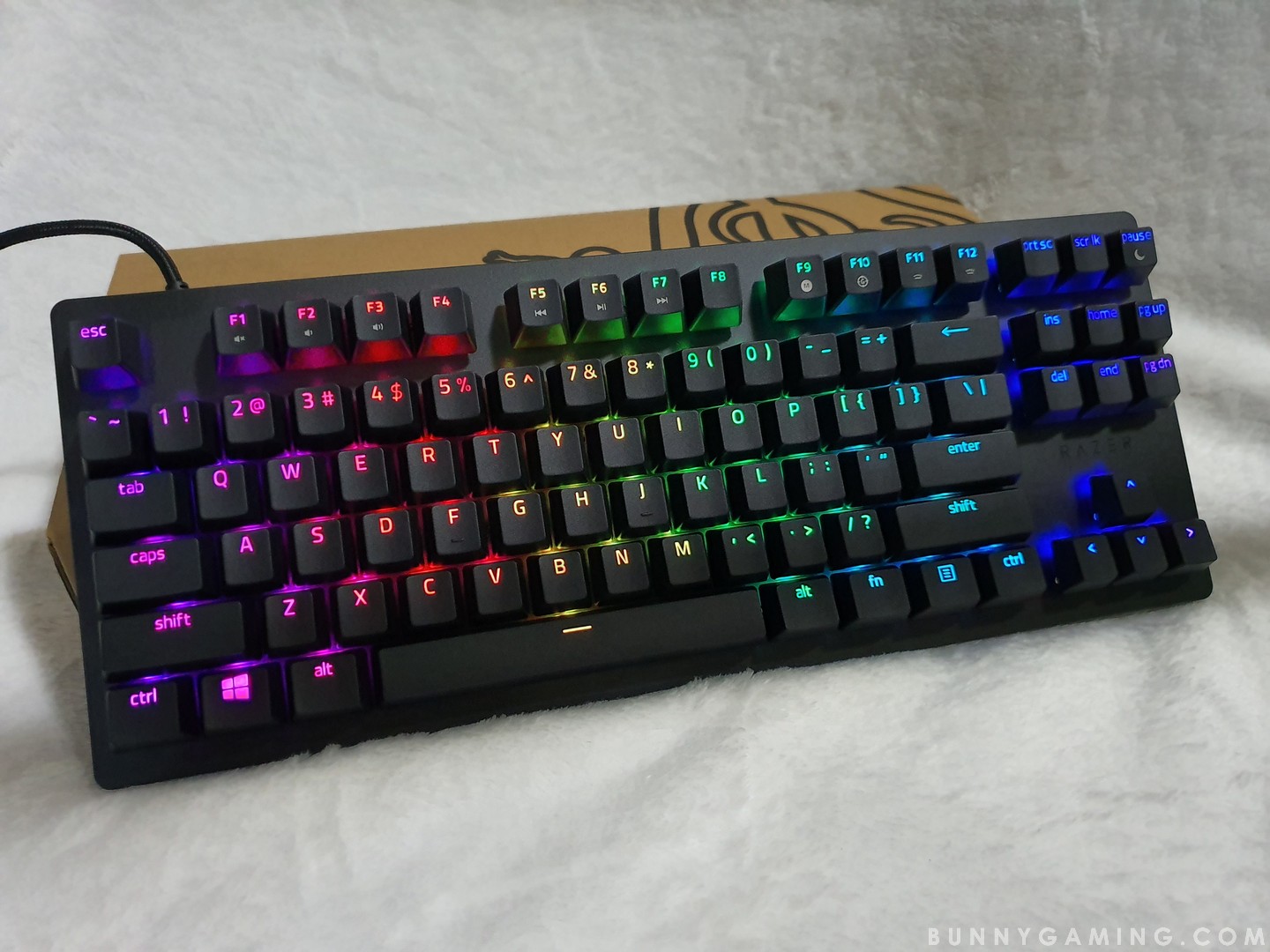 Verdict
This keyboard will give you more speed than you can bargain for and I can ever only see it being useful for people who frequently compete or play at a high level. Performance-wise, it's great for high-intensity games that require a lot of micro-managing and on the fly input but not everybody will be able to fully enjoy its strength without practice. Its compact size makes for easy packing and travelling but unfortunately despite the hefty price tag, it doesn't come with a bag. The price can be a turn off for many but I can imagine Razer loyalists will argue otherwise, as they always have.
All in all, the Razer Huntsman TE is a solid esports ready keyboard designed for serious gamers. If you are an esports athlete or aspiring to be one, then this keyboard could give you that millisecond edge to maybe turn things around. If you are a casual PC user and don't mind the extra sensitivity and also have cash to burn why not?
---
Hey there, thank you for being here, we are doing a giveaway for the Razer Huntsman TE Keyboard, just keep an eye out on our
Facebook Page
for the announcement!