As the excitement grows for the PUBG MOBILE PRO LEAGUE MY/SG SEASON 4 (PMPL MY/SG S4) where Geek Fam was crowned Champion, PUBG MOBILE Esports is launching its first-ever awards show, the PMPL MY/SG S4: Golden Bullet Awards in collaboration with MDEC and eGG Network. Happening at the MYCDF 2021 on 1st – 30th November 2021, PUBG MOBILE fans can vote for their favourite nominees from now till 12 November 2021 at MYDCF 2021 cyber world.
Aiming to honour the greatness and creativity of players, teams, and talents in the PUBG MOBILE esports scene, the Golden Bullet Awards will recognise a wide range of categories, featuring the best players and talents in the recent PMPL MY/SG S4. In addition to official recognition by PUBG MOBILE Esports, each winner will receive a Golden Bullet Trophy Award.
"During these challenging times, we have witnessed tremendous growth of the local esports industry, thanks to the opportunity it provided for our fans to stay excited and connected. This was demonstrated by the success of PMPL MY/SG Season 3 & 4. With over 36 days of competition and 13,000,000+ watch hours, we saw the local esports community come together in excitement and camaraderie. As such, we want to continue the excitement for our fans by participating as a Legendary Partner in MYDCF 2021, in collaboration with MDEC. As the only game in the Legendary category, fans will be able to take part in the Golden Bullet Award and vote for their favorite talents, players and teams and experience the PUBG MOBILE booth."

Oliver Ye – Director, PUBG MOBILE SEA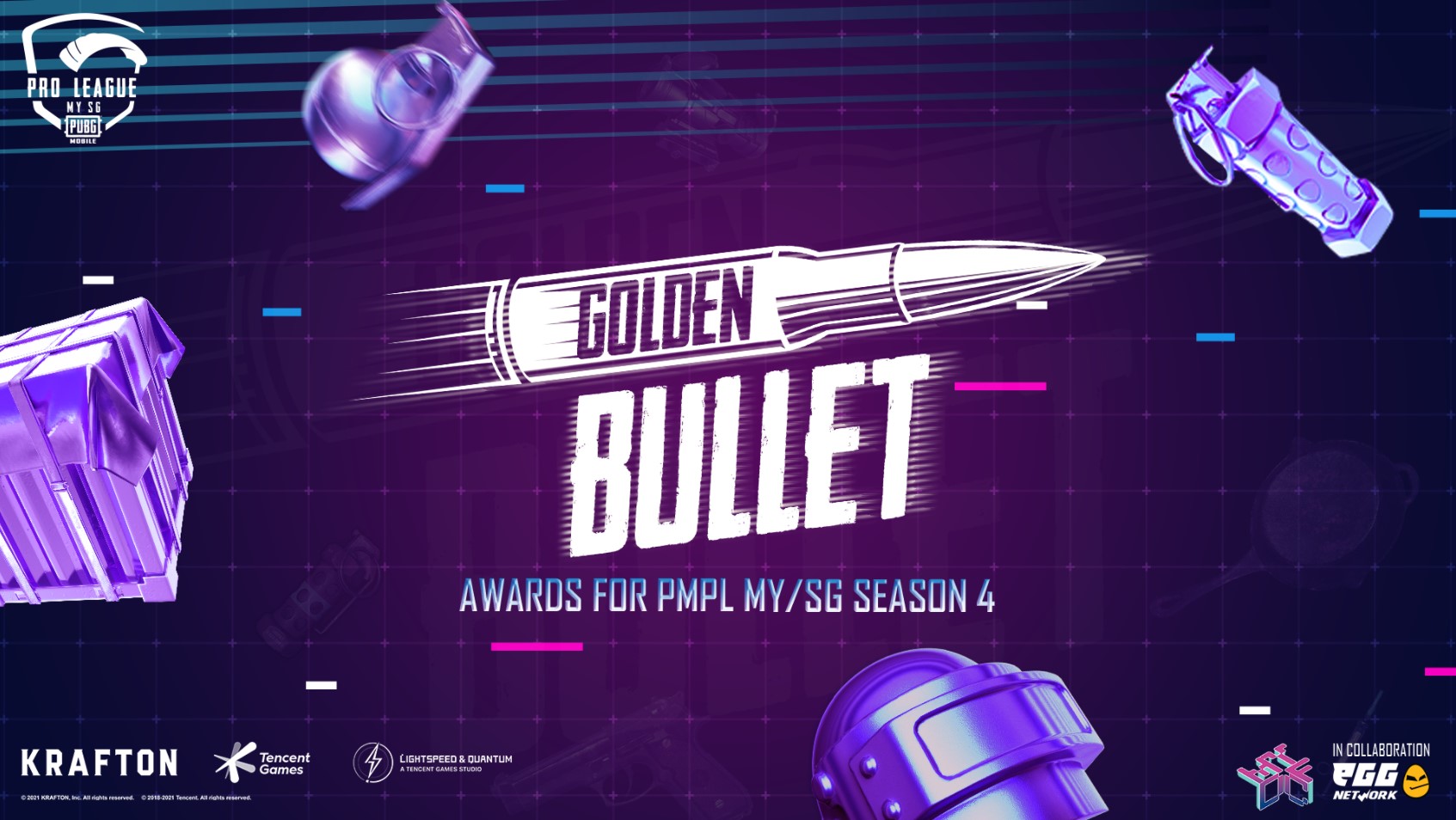 The list of category and nominees for the PMPL MY/SG S4 Golden Bullet Award are as below: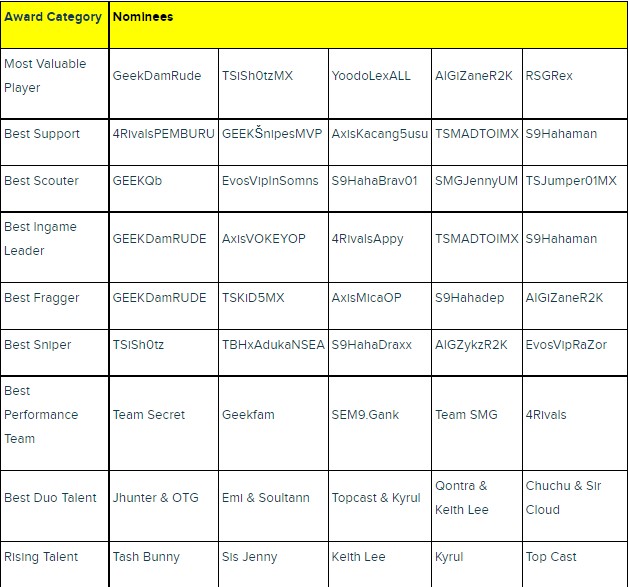 PUBG MOBILE fans can participate in MYDCF 2021 to vote for their favourite teams, talents and players. To participate in MYDCF 2021, PUBG MOBILE fans can visit https://mydcf.my/ to sign up and experience MYDCF 2021 anywhere through phone and PC.
Check out Facebook, Youtube and Instagram to get updates regarding the PMPL MY/SG SEASON 4 Golden Bullet Award.