Adding their returning 10th character into the fray, a seven sword wielder Yoshitora enters into Samurai Shodown as announced by SNK, featuring long slashes with continuous delivery of blows to his foes.
He is a free willed samurai
As he is an heir to a Tokugawa shogunate but he is more into partying and women. He carries seven swords named after his 6 lovers and himself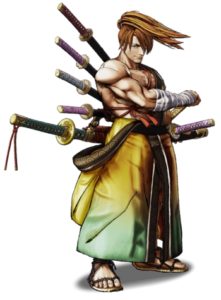 The game will slash its way for PlayStation 4 and Xbox One into North America and Europe on 25th June 2019, while the arcade version will release this summer 2019, followed up with Nintendo Switch and PC for a cold winter 2019.
For more of our previous coverage, click on the links below: