Pancake Games reveals a gameplay walkthrough of Slime Heroes, an action top-down adventure where you play together with your friends as adorable slimes. Find different weapons and create your own magic abilities to express how you want your adventure to be. Slime Heroes is slated for PC in 2023.
Game details as shared on Steam
Journey with your fellow slimes to save the gods from a deadly corruption taking over the land. Explore a mysterious world filled with magical plants and wondrous creatures. Discover hidden passageways and forgotten treasures. Collect special gems and combine them to create unique magic skills. Level up and fight back against the corrupted minions to restore the land.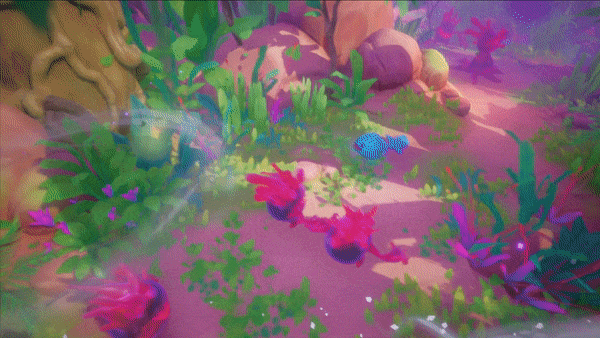 Dynamic Abilities
Mix and match different skill gems and elements together to create thousands of unique magical abilities
Collect skill gems and elemental gems by defeating enemies. Enemies drop skill and elemental gems for the attack they used on you.
Use the gems you collect to recreate the enemy's attack skills or build your own! Discover all the different types of enemies to complete your gem collection.