Introducing the friendliest PAC-MAN yet — PAC-MAN COMMUNITY, a totally FREE instant game available exclusively on Facebook Gaming! Play co-op PAC-MAN with friends, create mazes that can be shared with anyone and watch amazing live streams of the game that you can interact with in real-time. Play, watch and connect around one of the world's most popular video games.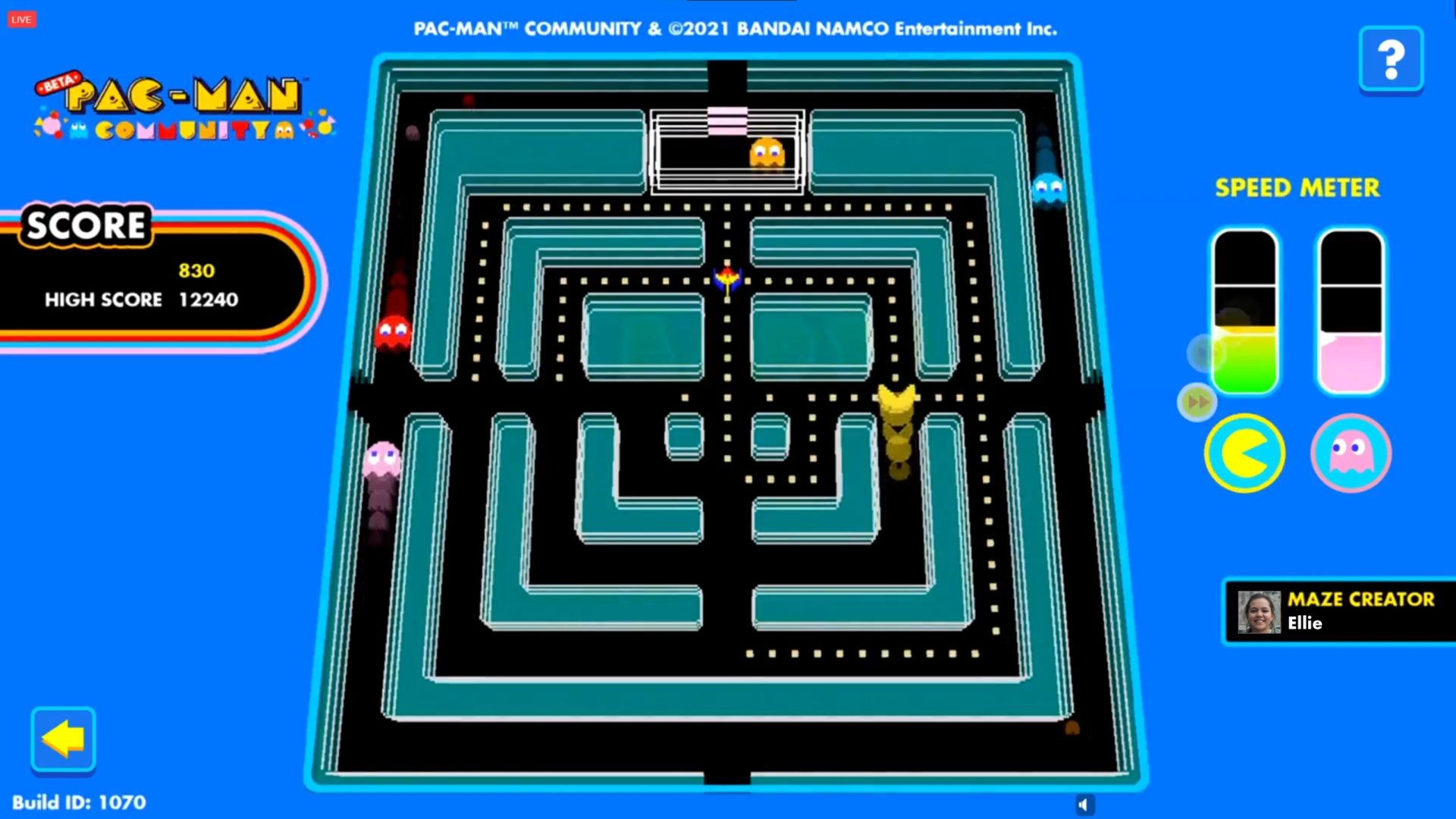 "Pac-man is coming to Facebook Gaming! You'll be able to play this classic game with friends, watch creators play, and build your own mazes. Gaming is a big part of the metaverse, and I'm looking forward to seeing games like this get more interactive and immersive."

Mark Zuckerberg
You can also see his post here. Alongside the post, he shared a fun video of him playing with a few other Meta execs, which you can also view below.
Developed by Genvid in partnership with BANDAI NAMCO Entertainment, PAC-MAN COMMUNITY connects players, gaming video creators, viewers, and world builders together in fun new ways.
Read more about it here in the blog, or play it now on PAC-MAN COMMUNITY!