Publisher Perfect World Entertainment and Cryptic Studios released a recent video and developer blog for Magic: Legends, the upcoming free-to-play action RPG based on Wizards of the Coast's strategy card game, Magic: The Gathering. The newest trailer reveals the numerous options for players to customize and tweak the difficulty and complexity in the upcoming action RPG, creating fresh new challenges to explore and experiment within every playthrough. Scheduled to be released in 2021 on PlayStation 4, Xbox One, and PC.
The video feature overview concerning Magic: Legends' difficulty modifiers takes viewers for a deep dive into the customizability of the game's challenges and how Regional Enchantments and World Enchantments offer players a great deal of choice and strategy when it comes to how they choose to play the game.
Playing on harder difficulties in #MagicLegends means greater rewards and greater challenges in the form of Regional Enchantments.

Featured here: the 🔥Burning enchantment covers enemies in mystical flames, dealing damage over time to you and nearby allies. pic.twitter.com/rGd463YDe1

— Magic: Legends (@BeAMagicLegend) March 3, 2021
Gameplay details as shared on Epic store: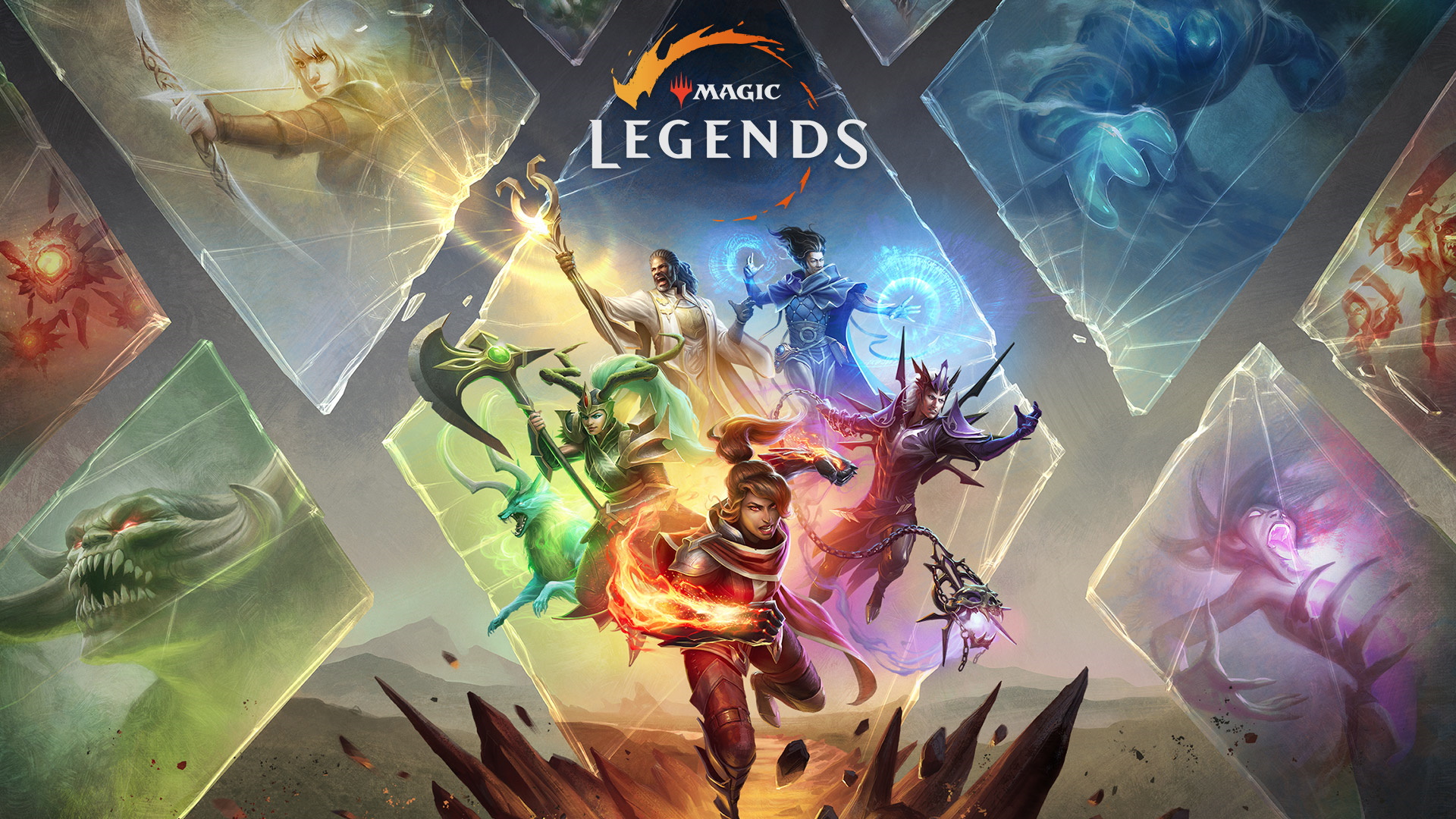 Choose your path through diverse planes, collect unique spells, Artifacts, and Equipment to create powerful loadouts, and control the chaos of battle as you fight to save the Multiverse from its greatest threat yet.
BECOME A PLANESWALKER
Rise to the challenge and save the Multiverse from its greatest threat yet. Harness the power of five different classes – but don't worry about picking just one. You can switch between all five as you play.
WALK YOUR OWN PATH
You'll need to cross diverse planes and regions to save the Magic Multiverse, but how you weave your path is up to you.
CONTROL THE CHAOS
Make fast, tactical decisions on the battlefield in real-time combat. Strategically build a deck of spells from your spell library, which will be drawn at random as you fight. Whether you wield the power of White, Blue, Black, Red, or Green mana – your choices determine how you navigate the battlefield.
COLLECT AND UPGRADE
Discover and cast a myriad of spells and collect spell pages to make them more powerful. Acquire and utilize Equipment and Artifacts to synergize with your deck in order to craft your desired playstyle.
FIGHT ALONE OR TOGETHER
Traverse the planes alone or with up to two other Planeswalkers. Prepare unique load-outs to build on your teammates' strengths.