Planeswalkers rejoice! Kamigawa: Neon Dynasty is due to launch in another few days. Scheduled to be released on the 18th of February, players can now head to their local game stores to register for the pre-release events in the coming week.
In this set, Magic: The Gathering (MTG) brings players back to Kamigawa which was first seen in 2004. 1200 years after the last visit, the original feudal Japan-inspired plane sees an advancement in its setting, with cityscapes covered in skyscrapers and neon lights decorating the streets.
The plot of this set revolves around the cyber ninja Kaito Shizuki in his mission to find the missing Emperor of Kamigawa. We will also see the return of the fan favourite Tamiyo and even some unwanted visitors from Phyrexia!
New Mechanics
Reconfigure – Reconfigure imbues creatures with the ability to equip themselves to other creatures and confer new bonuses. Think of it as an equipment creature – like those weapons from a certain robot cartoon.
Returning Mechanics
Ninjutsu – Ninjutsu, the original game breaking mechanic Kamigawa returns in this set to slip past opponent's defenses.
Double-faced cards – Double faced cards are nothing new to old players. But for new players, it's a card that can be casted from either side. Double faced cards returns in the form of Enchantment Creature Sagas this time around.
Channel – The other mechanic from the original Kamigawa also returns to provide players with an activated ability that lets you discard them to get a temporary effect that's similar to the creature's normal ability.
Artwork
We get to see a harmony of futuristic designs blended with feudal Japan aesthetics in Kamigawa: Neon Dynasty. The set will feature 10 "Ukiyo-e" inspired basic lands in both foil and non-foil versions.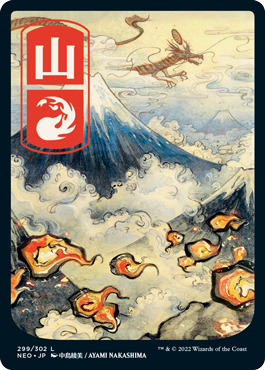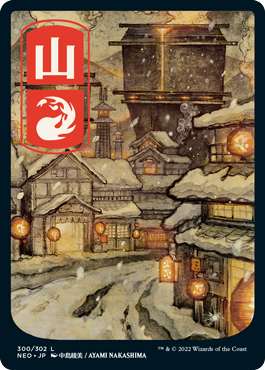 Ninja and Samurais will also get their own showcase frames, merging traditional Japanese culture with modernized art.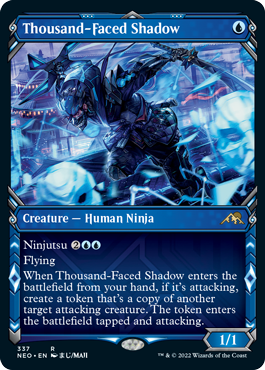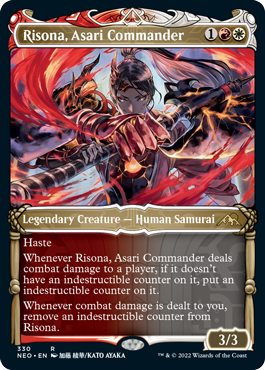 The set will also feature prominent artists such as Hara Tetsuo (Fist of the North Star) and Yoji Shinkawa (Metal Gear Solid) in their rendition of Legendary Creatures and Planeswalkers in full art cards.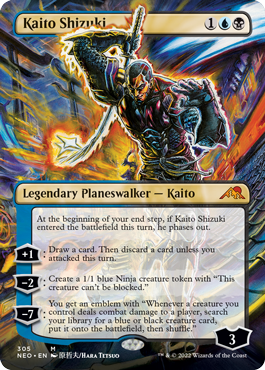 Kamigawa: Neon Dynasty will be available in regular Draft Boosters, Theme Boosters, Collector Boosters, Set Boosters, as well as the Neon Dynasty Bundle and two Commander decks. So block your date, and check out your local game store as soon as possible!
For more information on Kamigawa: Neon Dynasty, view the official cinematic trailer, or visit https://magic.wizards.com/en/products/kamigawa-neon-dynasty.