Bolverk Games has announced the debut of their major undertaking, the 3D platformer Glyph, on Steam on August 9th. Previously released for the Nintendo Switch, the game has undergone a couple of patches and updates. Noticeably, the difficulty has been tweaked as a response to feedback from gamers. PC trailer below:
Glyph's gameplay combines breathtaking aerial maneuvers with tranquil exploration. The end goal is to restore the ancient Temple City, overcome by the desert, which also functions as the game´s non-linear hub world.
Journey, Metroid, Super Monkey Ball.
It seems contradictory, but all of those games and more have been mentioned in the effort to try and explain Glyph by players, tubers, casters, streamers, and reviewers in search of ways to describe the game by comparison. No one can precisely put their fingers on it.
That's because although Glyph is resting on classical platforming values, the approach from Bolverk Games is new and its idea original.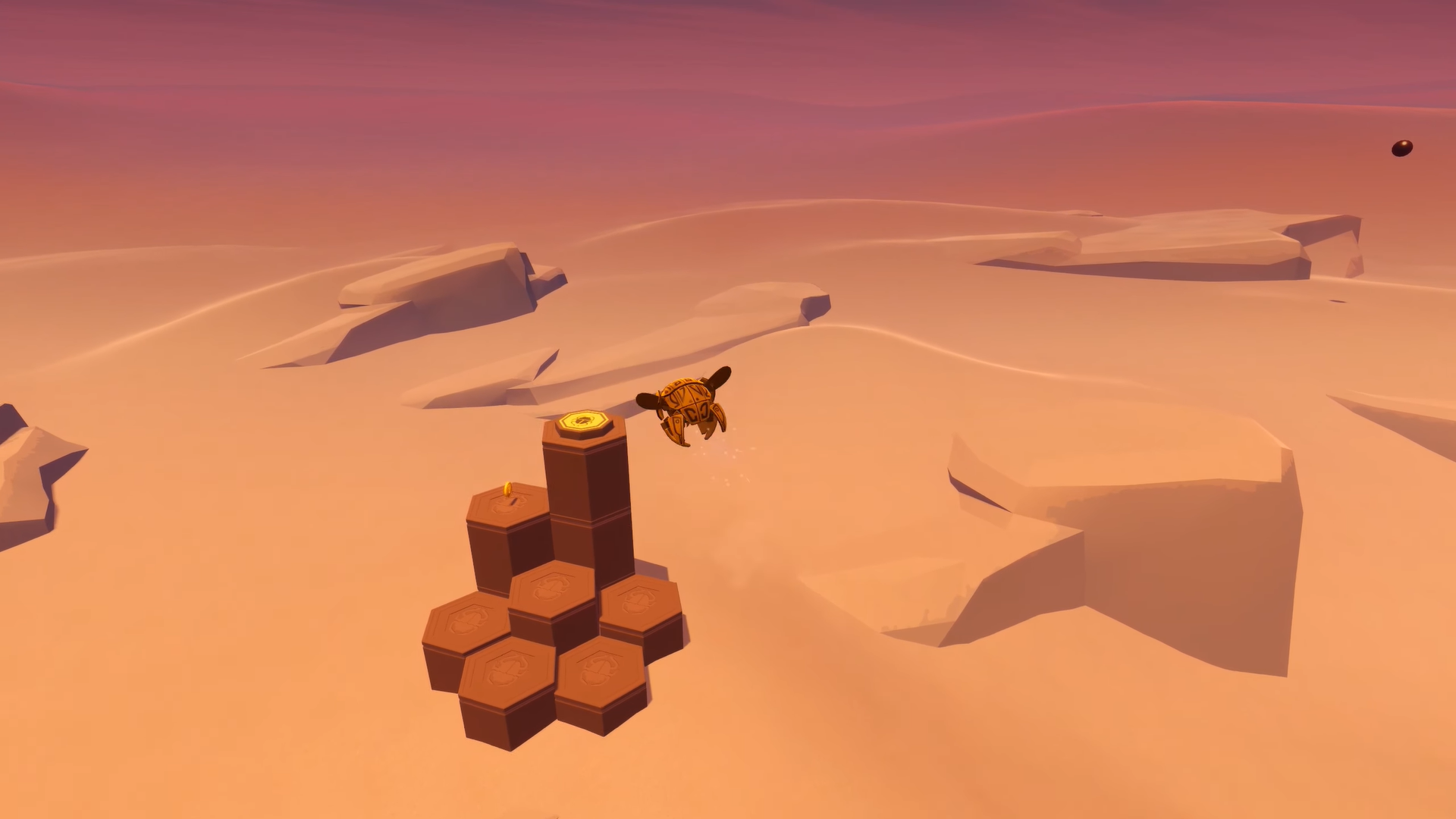 "The scenery is beautiful, the music is original and soothing, the gameplay is captivating but challenging, and importantly, the controls are precise and versatile. So, we're ready to make the transition to PC, and I think people will be happy to experience how well the game flows and the advanced controls of our main character, Glyph,"

Jesper Halfter – Design Director, Glyph
Game features include:
80+ levels in Exploration mode mean you'll have to put serious effort into the game before you've seen it all.
30 blazing hot levels put your skills to the test in Time Trial mode.
100+ secrets and upgrades are all part of the game from the beginning. With Glyph, you won't have to pay for extra skins or cool unlocks.
A wicked mean final boss…
Keep an eye out for the release of Glyph on Steam on August 9th.