Battle Royale game, Free Fire, will be getting its first-ever collaboration with a movie. The collaboration named Free Fire X Venom: Let There Be Carnage will launch on October 10th, 2021.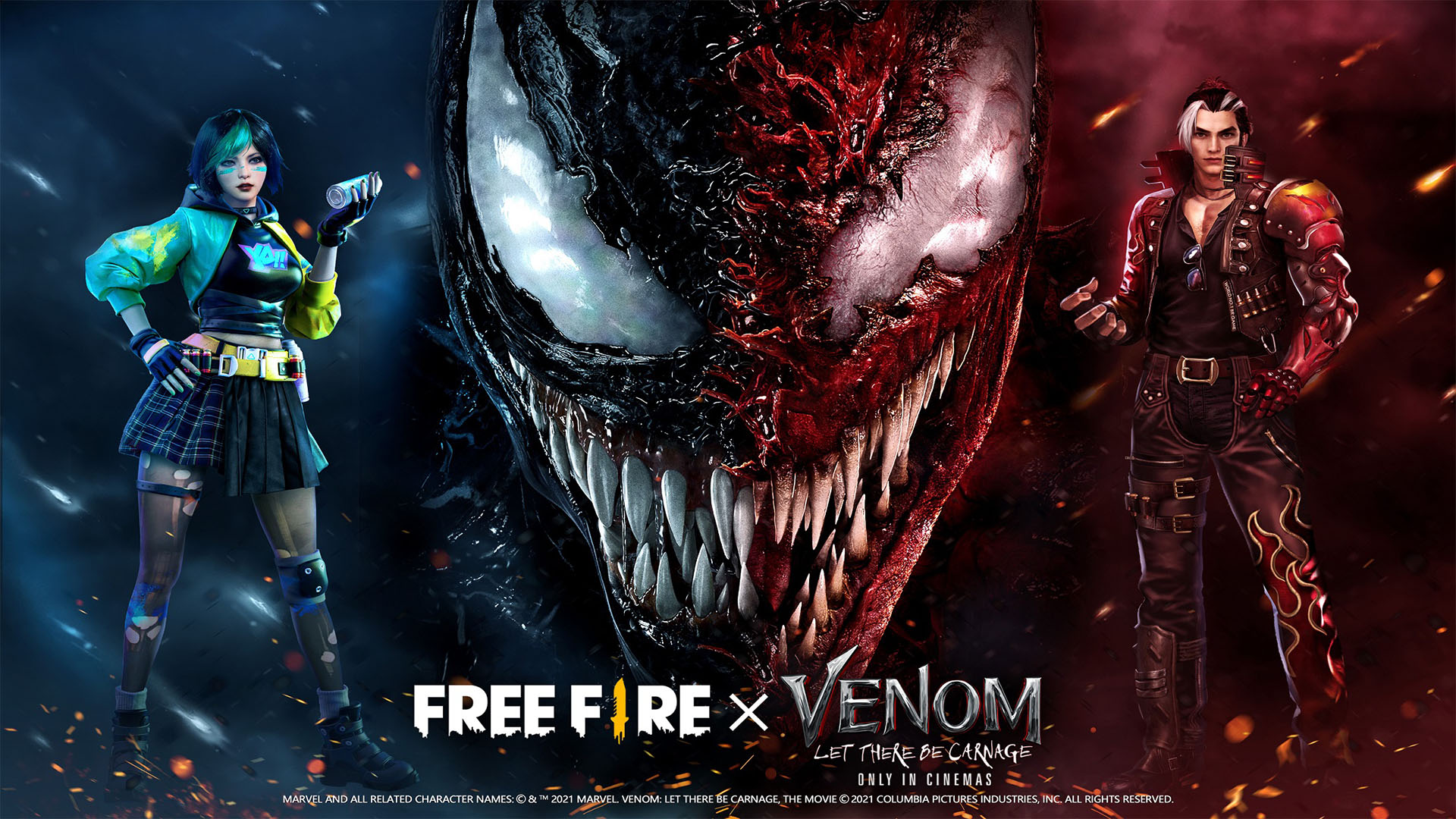 The collaboration will bring elements of Venom and Carnage that will surely deliver fans a wild, immersive experience with exclusive content from the upcoming movie. There will be a variety of playable content related to the movie such as in-game items and collectibles that will be unleashed onto Free Fire as part of a dedicated in-game event. Players will be able to deck their characters out in Venom: Let There Be Carnage costume bundles and collect exclusive collaboration content
Free Fire fans can also expect elements from the game appearing in the movie as it will launch on November 11th.
"This collaboration with Venom: Let There Be Carnage is a huge milestone for us and our players all over the world. The iconic character reflects a key component of Free Fire gameplay – creating chaos and eliminating enemies to survive – and is part of our commitment to offering memorable experiences for our global community,"

Harold Teo – Producer, Garena

"We are always looking for new ways to deliver immersive entertainment to fans. We are excited to be working with Free Fire and its engaged community of players to amplify the Venom: Let There Be Carnage movie experience. We hope that fans enjoy what we have in store for them,"

Jeffrey Godsick – EVP Brand Strategy and Global Partnerships from Sony Pictures Entertainment
There will also be more collaboration surprise awaits at Free Fire's official social platforms including Facebook and their Youtube channel.
Free Fire can be downloaded on both the Apple iOS App and Google Play store.