Check out this space-saving all-in-one Nintendo Switch and Switch Games holder made by a leading German Innovator (You know it must be good coz German duh!),
snakebyte
. The product goes by the name
GAMES:TOWER
and the name couldn't represent its function more accurately!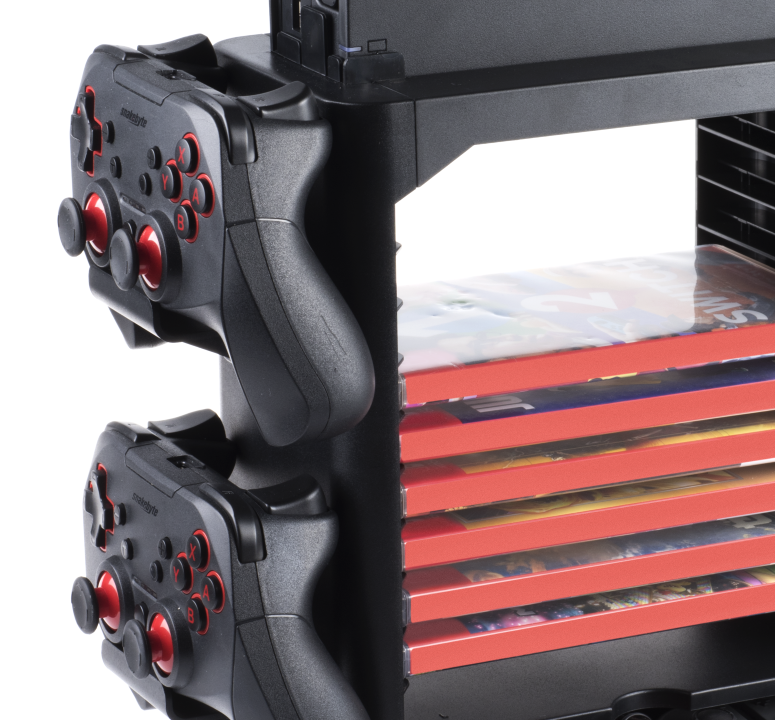 The GAMES:TOWER comes with 10 Slots for you to store your games, with enough hooks/hangars to hold 4 Pro Controllers or Comfort Grips. On top of that, you can dock your Switch at the top of the tower, and there's a small drawer at the bottom for you to keep your Joycons or cable.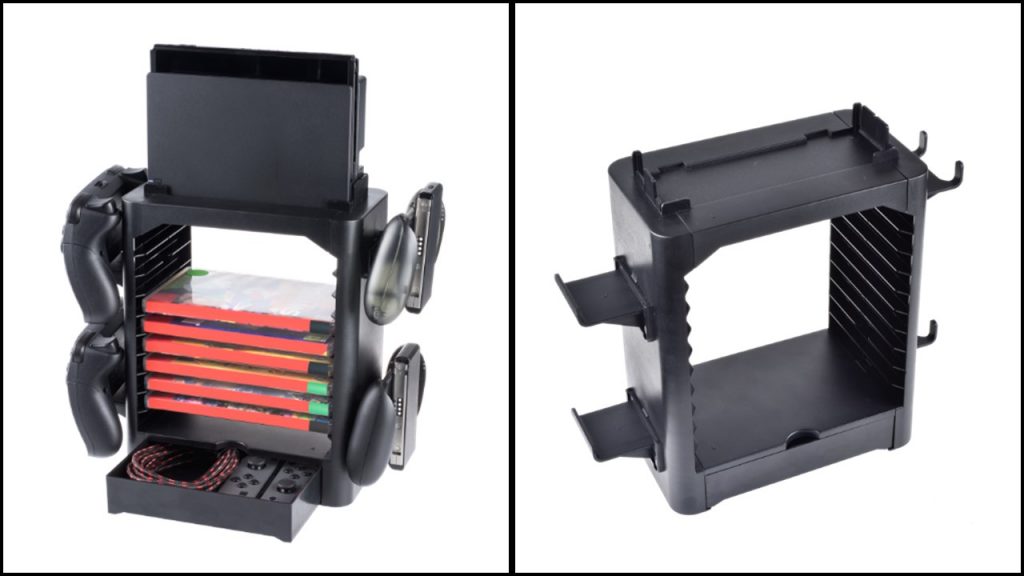 Oddly enough the product isn't listed
snakebyte's own website
at press time, but we've included some links for your reference if you wanna shop online.