Developers from Bohemia Interactive report that those interested in the recently announced sci-fi title Silica can start putting on their spacesuits and loading their pulse rifles. The crossover of classic strategy and FPS action will enter Steam Early Access now. The price of the game is set at $19.99 during Early Access, and at $24.99 after its conclusion.
An immersive blend of first-person shooter and real-time strategy, each true to its respective genre was announced on April 6th. In less than a month, this remarkable combination of genres has sparked the interest of gamers around the world, as evidenced by the over 90,000 Steam wishlist entries and the rapidly forming Discord community. During that time, the developers also presented a look behind the curtain of the development of the game and gameplay demonstrations playing for the human faction and the original inhabitants of the desert planet Baltarus – the game world of Silica.
The game will remain in early access for nine-twelve months, during which time lead developer Martin "Dram" Melichárek plans to implement a number of significant expansions and features based on the community requirements.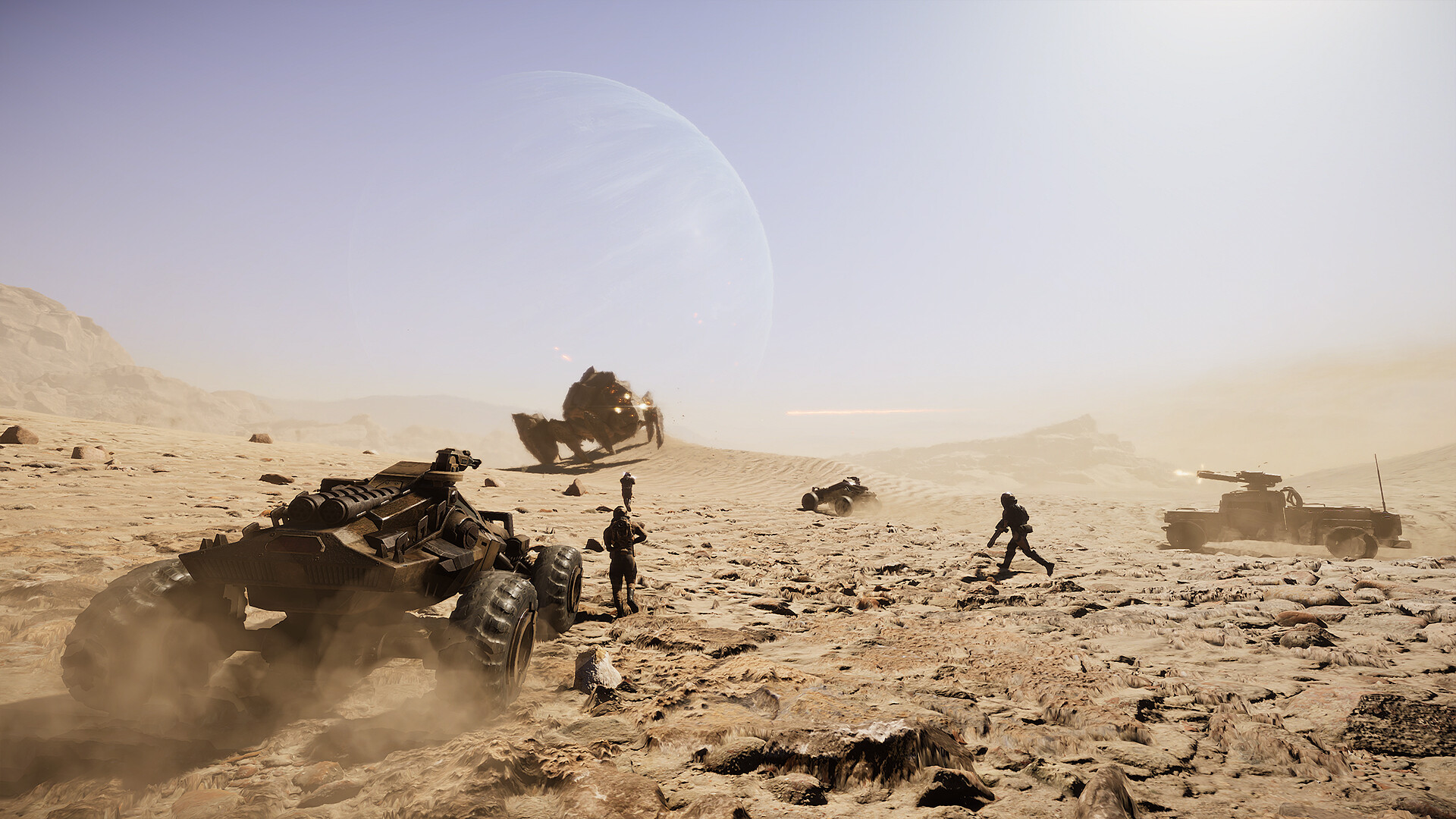 Main Silica Features
First/third-person shooter with vehicles

6 unique locations

3 engaging game modes

Singleplayer and multiplayer options

5 infantry classes

11 distinct vehicles

8 alien creatures

AI control for both commander and units