Starting from August 27, 2018, until September 5, 2018, the hit mobile RPG FINAL FANTASY® BRAVE EXVIUS® teams up with the legendary Action-RPG, DEUS EX: MANKIND DIVIDED®, for a new limited-time collaboration event! So what else comes with this event? Keep scrolling!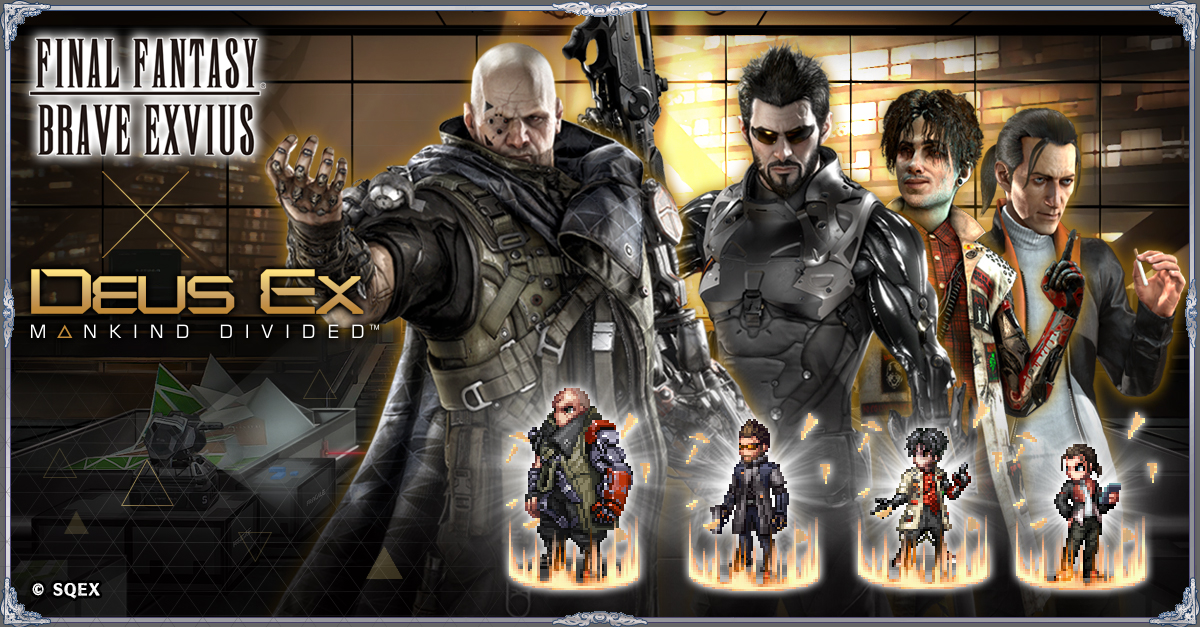 New Raid Boss and New Units!
During the event, players can join the elite Task Force 29 and take on the fearsome Mechanical Ogre raid boss to earn fabulous rewards! Viktor Marchenko will also test players to earn additional rewards. Iconic characters Adam Jensen, Viktor Marchenko, Vaclav Koller, and Frank Pritchard are also available through a featured summon and can join players' teams.
Good luck and have fun!