Ubisoft has announced that its critically acclaimed cyber-shooter, Far Cry 3: Blood Dragon: Classic Edition, is now available for PlayStation 4, PlayStation 5, Xbox One and Xbox Series X|S. The game will be available as a stand-alone purchase or as a part of the Far Cry 6 Season Pass. For Windows PC, the Season Pass holder will receive the original 2013 game.
In Far Cry 3: Blood Dragon, players jump into a 1980s-style, retro-futuristic open-world in which Earth has been ravaged by a nuclear war. As Sergeant Rex Colt, a state-of-the-art Mark IV Cyber Commando, players take on the mission to save humanity from the threat of an army of rampaging killer cyborgs, mutated scientists, metal sharks and vicious Blood Dragons that shoot lasers from their eyes.
Concurrently to the release of Far Cry 3 Blood Dragon: Classic Edition, Far Cry 6 continues to be regularly updated with new content. Starting today, Far Cry 6 players will be able to team up with Danny Trejo in two free missions playable solo or in two-player co-op:
"Danny & Dani vs Everybody",

a new Yaran story in which players will need to prevent Antón Castillo's forces from blowing up Danny's plan to come to Yara to make his world-famous tasty tacos to feed the hungry.

The sixth and final Special Operation, "Malagua".

Upon completing the mission "Danny & Dani vs Everybody", Trejo returns a favour by joining players to help students protesting the Antón's military – who is deploying the chemical weapon (PG-240X) in Yara.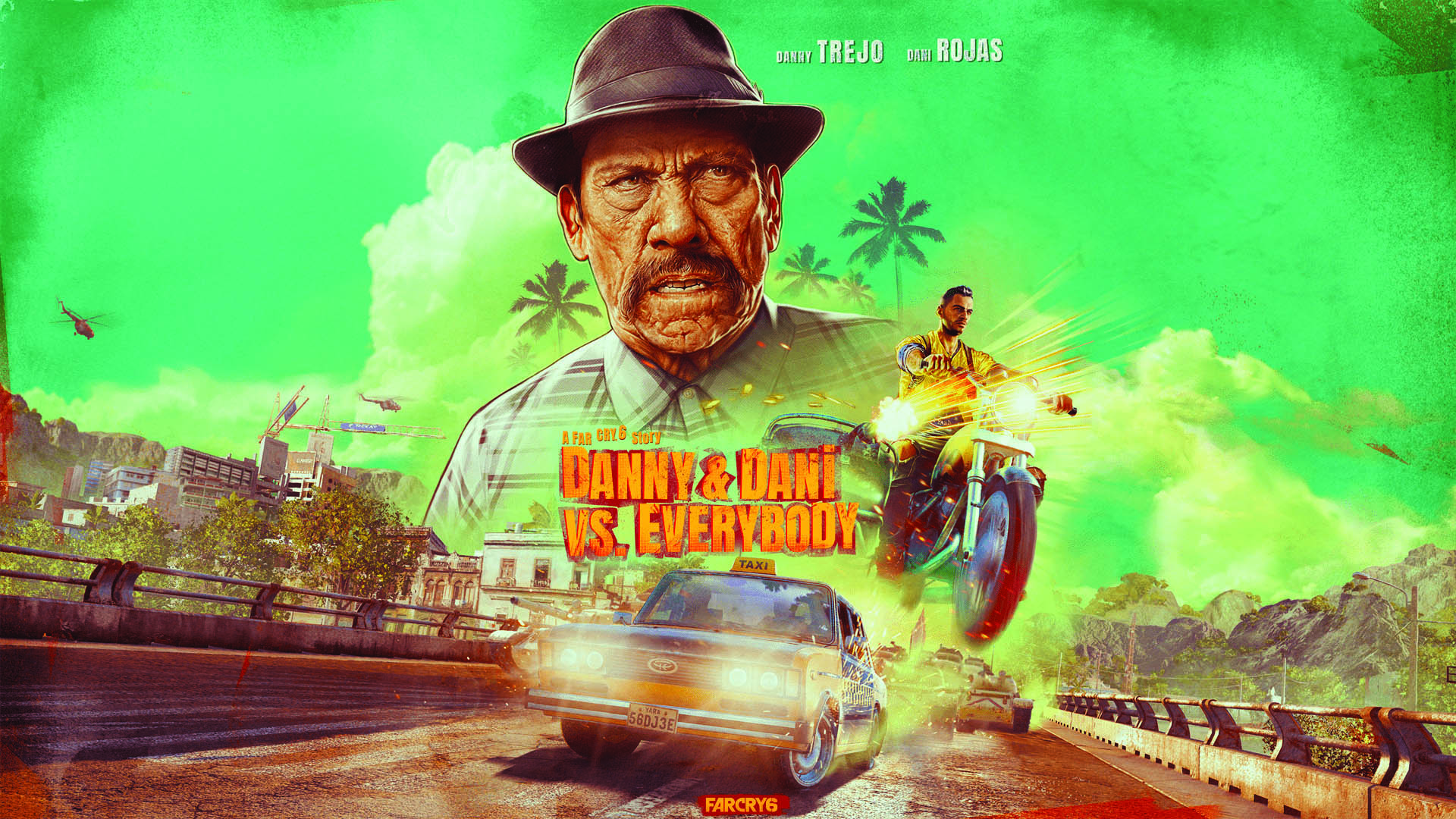 Players will also get access to the Danny Trejo Bundle giving them access to new themed gear to customize their characters with, including Trejo's signature real-life outfit and taco truck.
Far Cry 6 is available worldwide on PlayStation 4, PlayStation 5, Xbox One, Xbox Series X|S and Windows PC through the Ubisoft Store and the Epic Games Store. Throughout the holiday season, discounts up to 40% will be applied to Far Cry 6's Standard, Gold and Ultimate editions across all digital stores.