EA Sports has released a deep dive for its upcoming F1® 23 narrated by Sky Sports F1 presenter Natalie Pinkman. This gives more details and what is to be expected from the game ahead of its launch date of 16 June.
Handling and Physics Changes
F1® 23's handling and physics have had a significant upgrade in previous years, resulting in better handling, low-speed traction, and overall vehicle driveability. Veteran players will immediately notice a difference, as vehicle behaviour, in particular, is more authentic thanks to three key areas of reworking: acceleration, braking, and cornering.
Updates to physics calculations for the slip of the tyres and how this interacts with the inertia of the car have been made. Plus, the way each car's engine delivers torque has been refined, with more progressive steps relative to gear and throttle input.
On-track surfaces such as kerbs and rumble strips will be noticeably more pronounced, thanks to improvements made to the underfloor of each car, delivering a more true-to-life experience.
Adopting feedback from real F1® teams and drivers such as Anthony Davidson, players will notice a closer balance between mechanical grip from tyres and aerodynamic grip from the cars. All these changes result in F1® 23 offering the most authentic F1® driving experience around.
Introducing Precision Drive™
Whilst the reworked handling and physics changes will be instantly noticeable when using a force-feedback steering wheel, players on the controller will also recognise some radical improvements too.
F1® 23 will debut Precision Drive™ controller technology, offering those who play on the controller an entirely overhauled experience. Right off the bat, you'll notice a more direct feel for greater accuracy with each steering input, evident in all situations from full-lock-on hairpins to smaller correctional changes through sweeping corners.
Whether your driving style is smooth and flowing or more suited to sustained aggression, you'll start to feel a lot more confident across each circuit and during those crucial wheel-to-wheel battles.
A New Race Distance
Whilst some players want to tackle full race lengths that mirror those in the sport, others may prefer shorter options for less time-intensive play sessions. For those players, a new 35% race distance – previously only seen in F1® Esports – strikes the perfect balance between the short and long race options, whilst still adhering to the same rules that apply to full races, such as the mandatory pitstop rule.
This new race distance offers even greater variety when it comes to replicating your favourite race weekends in F1® 23.
Return of Red Flags
Red flags have become increasingly more popular in real-world F1® races, forcing teams to tear up their existing strategies in preparation for race restarts. Making their return to the series after nine years in F1® 23, red flags will add even more drama to proceedings, as you'll need to rethink your plans on-the-fly as you head back to the pits.
A red flag can either be triggered by racing incidents caused by other drivers in multiplayer, by the AI in offline modes, or during periods of extreme wet weather conditions. As with the real sport, you'll be able to adjust your race strategy, fit new tyres, and repair some damage to your car before the race restarts. Additionally, the sensitivity of red flags can be adjusted in the menu to suit your preference.
Las Vegas and Lusail
As previously mentioned at F1® 23's reveal, two brand-new racing locations will be making their debut at launch – the Las Vegas Street Circuit in Nevada, USA and the Losail International Circuit in Doha, Qatar.
The Las Vegas Street Circuit has been built from the ground up and was created using thousands of reference photos and substantial photogrammetry data to offer an authentic experience, even before it's raced in the real world.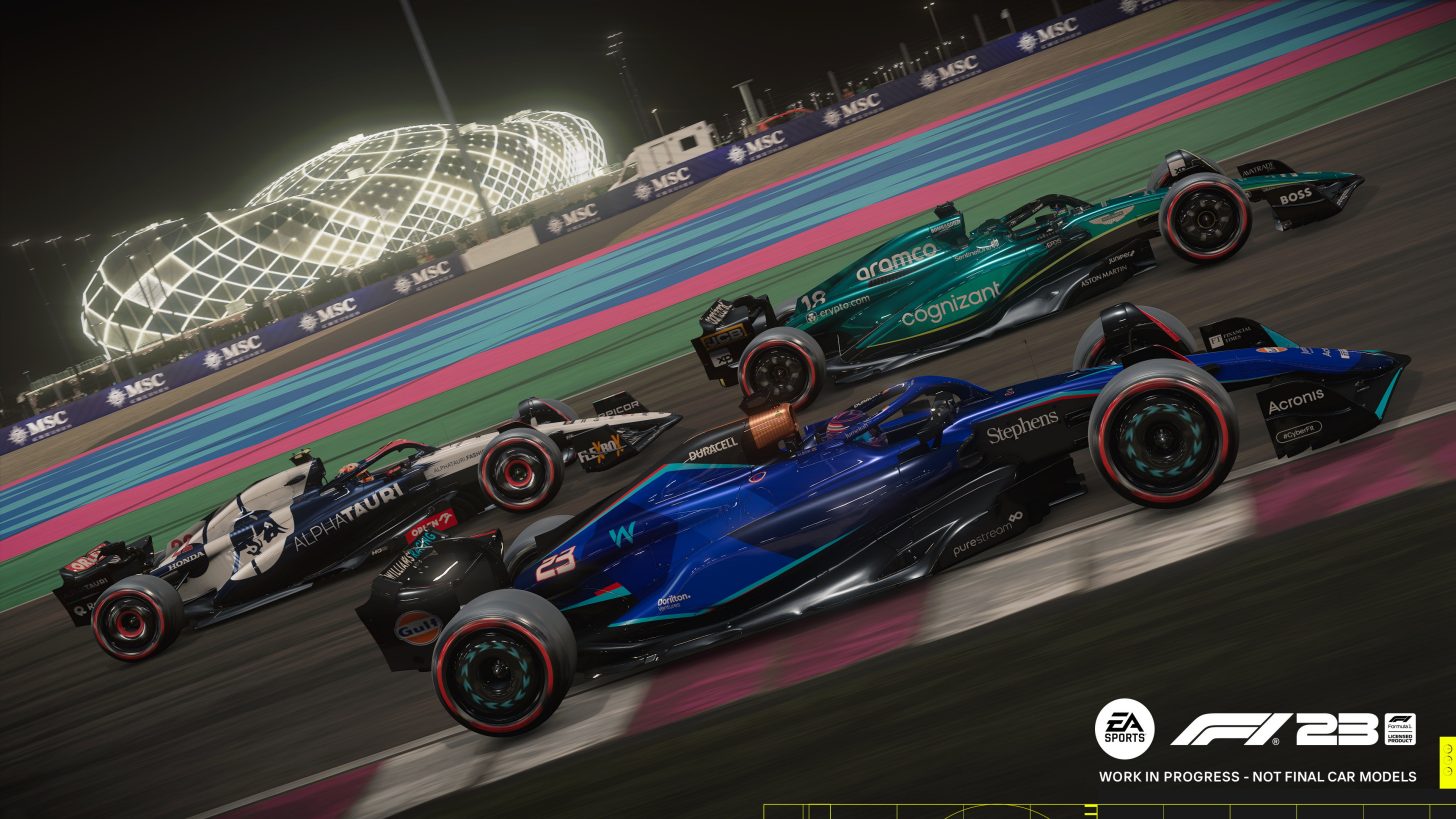 For the Losail International Circuit, official FOM computer-aided design combined with ArcGIS World Atlas aerial imagery, height data, and photogrammetry of the circuit were all used to create the most accurate representation of this circuit.
As a reminder, Circuit Paul Ricard (France), Shanghai International Circuit (China), and the Algarve International Circuit (Portugal) – better known as Portimão – will all be included when F1® 23 launches as legacy tracks for use in various different game modes.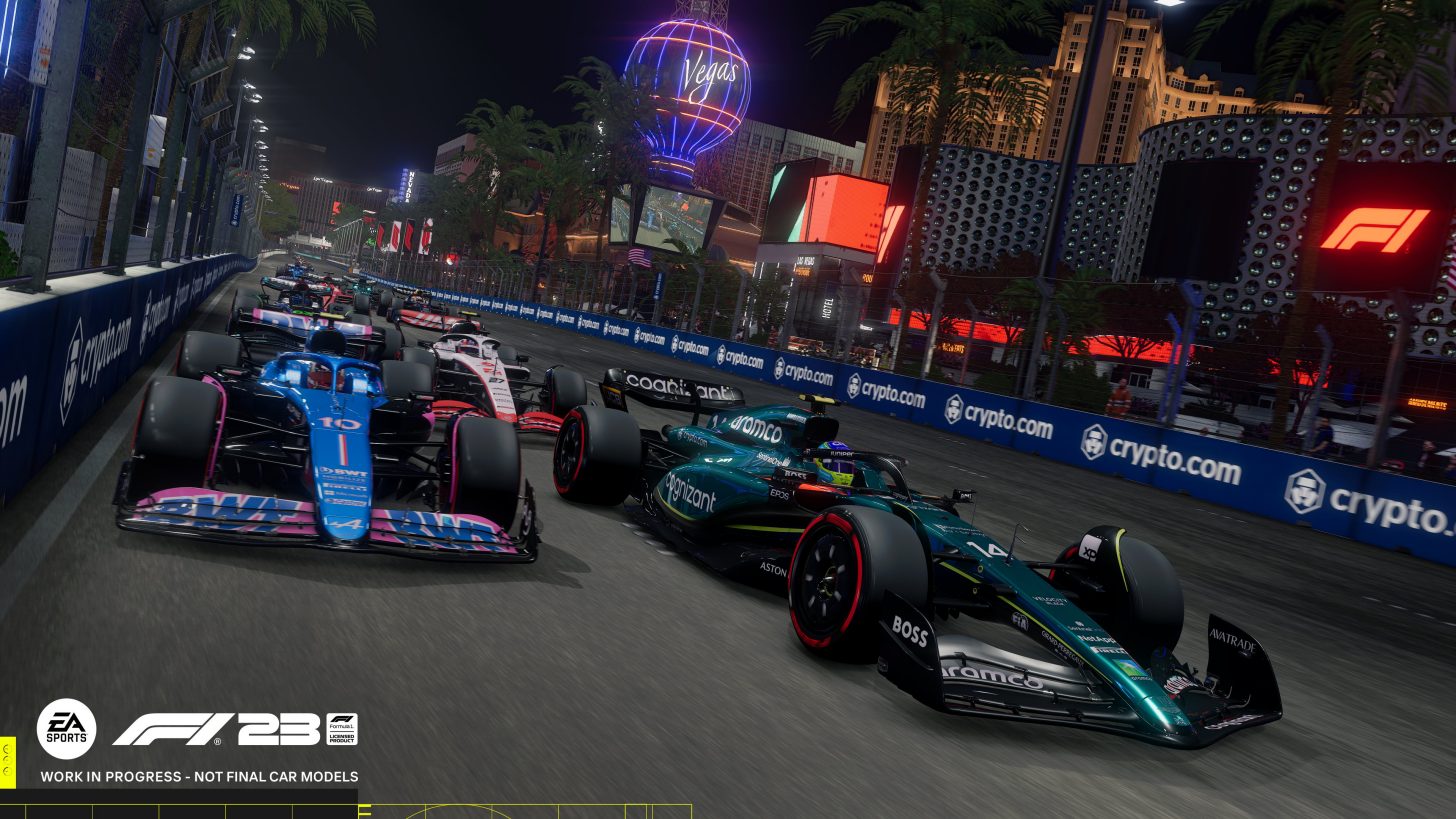 Even More
We've barely scratched the surface on what's coming to F1® 23. Braking Point 2, F1® World, enhanced multiplayer, as well as the return of Career and My Team make for an exciting package. We'll have more details to share on these in the coming weeks but you can also check out the reveal article which lifts the lid on some of these features.
Pre-Order Now
Available to pre-order now, the digital-exclusive F1® 23 Champions Edition – featuring two-time reigning World Champion Max Verstappen on the cover – comes with the following content:
Time-limited Las Vegas Content Pack
Max Verstappen Race Wear Pack
Braking Point 2 Icons and Vanity Item Pack
Dual Entitlement
Four New My Team Icons
XP Boost
F1® World Bumper Pack
18,000 PitCoin
3-Day Early Access starting 13 June 2023
For those that pre-order, the physical and digital Standard Edition of F1® 23 featuring EA SPORTS ambassador Charles Leclerc alongside Lewis Hamilton and Lando Norris, will include:
F1® World Starter Pack
5,000 PitCoin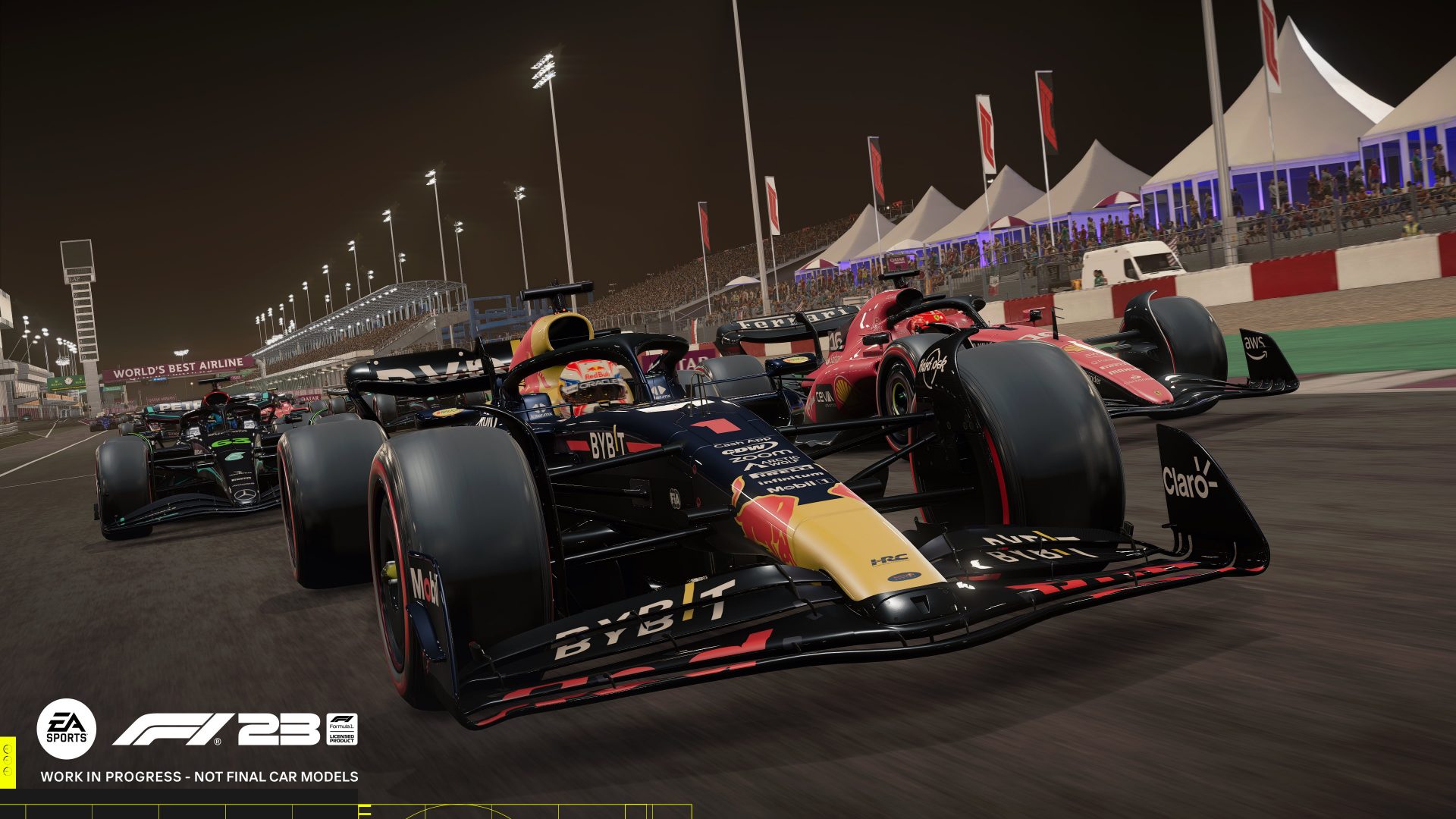 F1® 23 will release across PlayStation®5, Xbox Series X|S, PlayStation®4, Xbox One, and PC via EA App, Epic Games Store, and Steam on 16 June2023.