Indie developer Rattingham Studios announces Oden, an Open-World Dark Fantasy Action RPG inspired by the places and culture of Sardinia. Defeat your enemies in fast-paced, deadly combat, explore a lost world, and uncover ancient stories from Oden's past. Challenge the will of the Tower of Heresy.
Source: Rattingham Studios
Details as shared on Steam:
Explore and fight as Edan, a young boy from Mulga village on the trail of the mysterious disappearance of his father and his companions. Discover and decipher ancient mysteries hidden for too long by the power of the Tower of Heresy. Can you uncover the truth about the Prophecy of the Paradox and save the fate of Oden?
Explore the ancient ruins of giants in the region of Oden, combine your skills to defend yourself against numerous enemies or Bosses, find legendary weapons and armor, upgrade your armament and the skills of your character to face your journey and enter into the mystery Tower.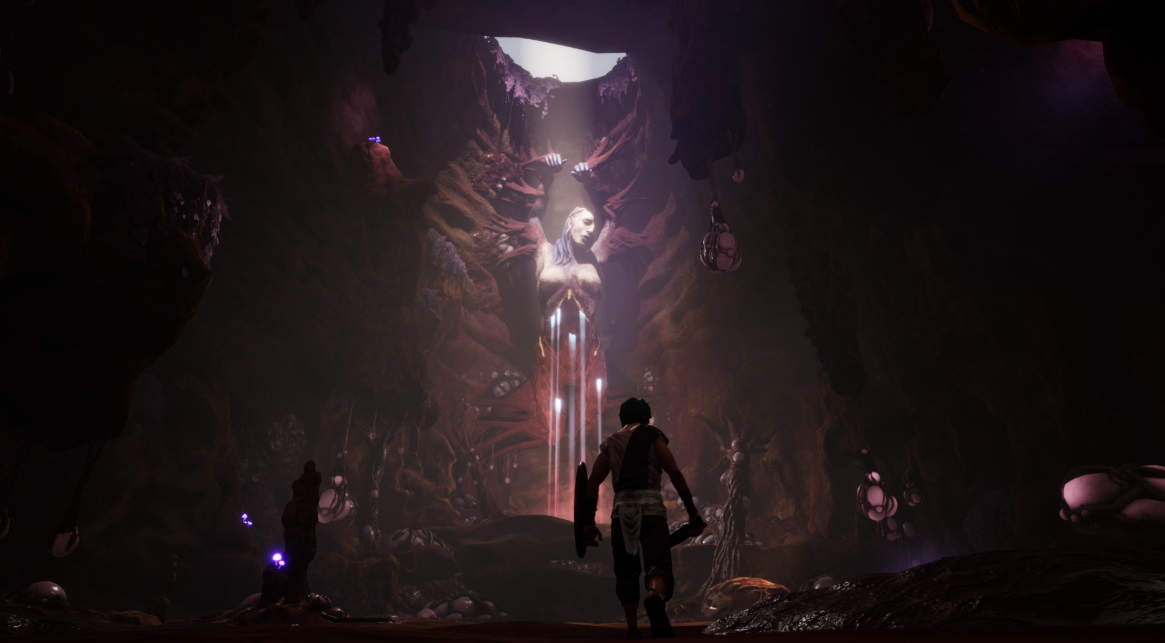 Oden Key Features
Explore: A whole world full of secret history awaits. Roam the dark open-world and explore the places described by your father, crossing a land destroyed by wars and corruption. Explore the region of Oden and find the Domus de Janas, the ancient shrines of the godly siblings, where the truth of the Tower of Heresy is hiding.
Face fearsome enemies: Immerse yourself in folklore! Each enemy has its own way of fighting both alone and in a group, it is up to the player's skills to find out how to fight them. Fight fearsome enemies inspired by the creatures and fighters of Sardinian culture. Uncover the legend of the Shardana warriors.
Fight: Engage in fast and dynamic combat thanks to a fluid and responsive movement system. Each battle is lethal and the player's responsiveness and adaptability will determine their fate. Dodge or block enemy attacks, use powerful magic combined with your Entropy abilities, counterattack, and defeat your enemies using your own way of fighting.
Refine your style: Level up, upgrade and build your class to take on your journey. Equip different weapons or armor, choose your favorite and upgrade it and get ready for adventure. Discover and master the Arcane Arts and the Shardana Arts. These skills can be combined to outmaneuver your opponents, allowing you to build your own combat tactics.
Master the skills of Time: Control the powers of the time to solve puzzles or defeat powerful enemies! Twist the laws of time at your will to fight the dark powers of the Tower of Heresy! Swap places with an enemy to take the tactical advantage, open a portal in spacetime to redirect enemy bullets or slow down time to dodge and counter the faster enemy attacks.